Why Montenegro is All Year Round Destination
Hot List Inspiration Lifestyle
Our Top Experiences and Tours in Montenegro:
If youʻre booking your trip to Montenegro last minute, we have you covered. Below are some of the top tours and experiences!

Autumn



September

is here, and although for many it may represent just another month in a row, for us in Montenegro, September is the month of new beginnings. The vacations and holidays are over, the new school and academic year have started, the summer buzz is slowly lessening, and the perfect weather is approaching us! So if you are thinking where to head now, after the summer season is officially over, we're here to tell you that Montenegro is your choice and it has a lot to offer, not only during the summer but throughout the whole year as well.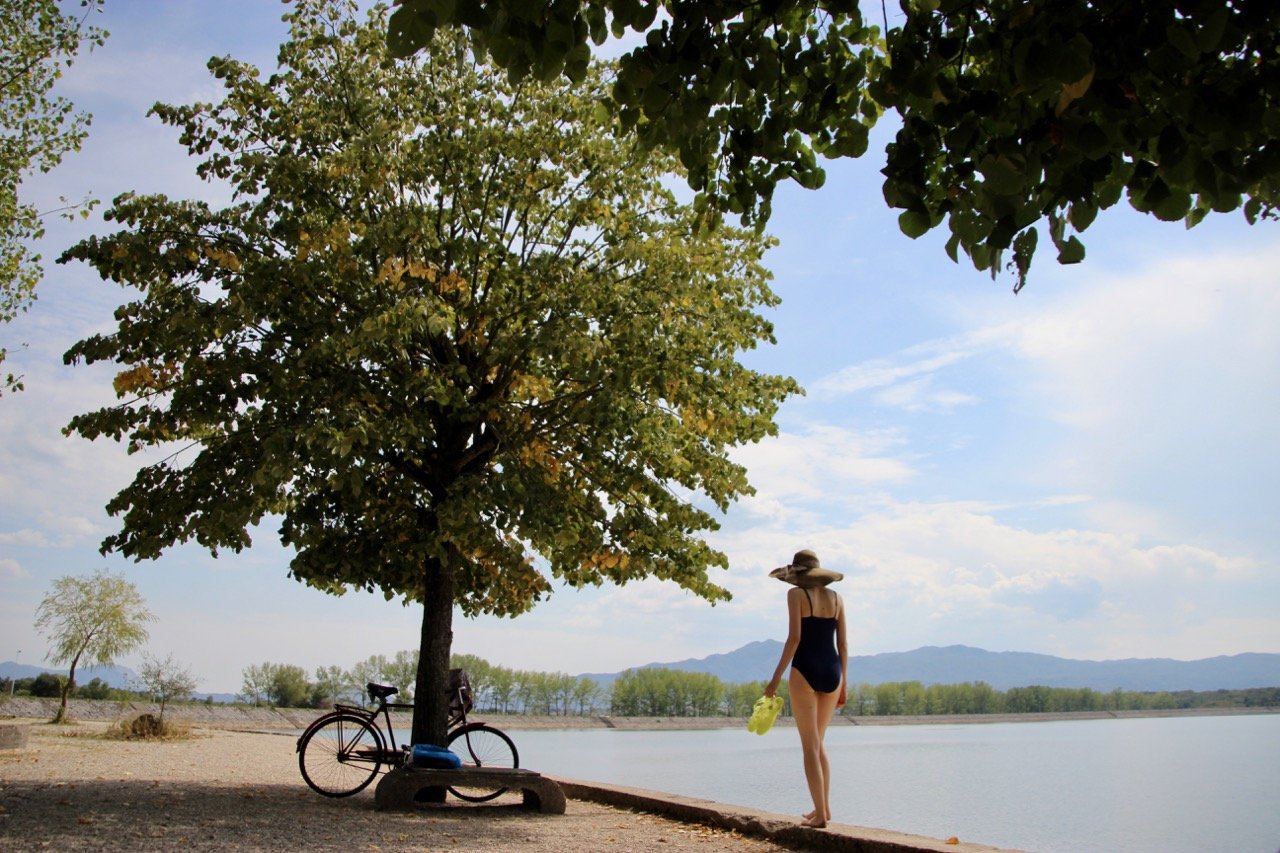 Krupac Lake
Although September and October are synonyms for the end of the summer season and good weather, it doesn't mean the activities stop here. You can still use the bright weather and the pleasant 20-degree water temperature for an enjoyable swim, catching the autumn sun rays. Many tourists are choosing this option for booking their vacation arrangements at the end of September/beginning of
October
. There aren't many tourists in this period, the beaches are clean and the traffic jams are almost non-existent, so you can have an enjoyable stay. Also,
Halloween
celebrations and events are in the process of preparation across the country, so you can plan where to spend this, lately, very popular "holiday".
In Montenegro,
November
is the month of cultural activities and events. Some of our recommendations are "
Pljevlja November Festivities
" - cultural, entertaining and sport events, organised on the occasion of the Municipality Day, November 20th; "
Maslinijada
" – which takes place at the
Old City of Bar
. It is an exhibition of famous products of this area: olives, olive oil and citrus fruits complete with an exhibition of folk costumes and a cultural and entertaining program. Also taking place in Bar is "
Meetings Under the Old Olive Tree
" – a traditional event, held since 1987 in November, dedicated to children's creativity and creativity for children. Children present themselves with literary and visual works on the topic of "Olive, Peace, and Friendship". Besides cultural events, there are so many offers at our partners' as the autumn is a bit slower than summer and they like to keep their premises busy! So, you can find these are
Regent's
,
Lazure's
,
Chedi's
or
Tre Canne's
profiles. Here you can check all our
events
scheduled for November.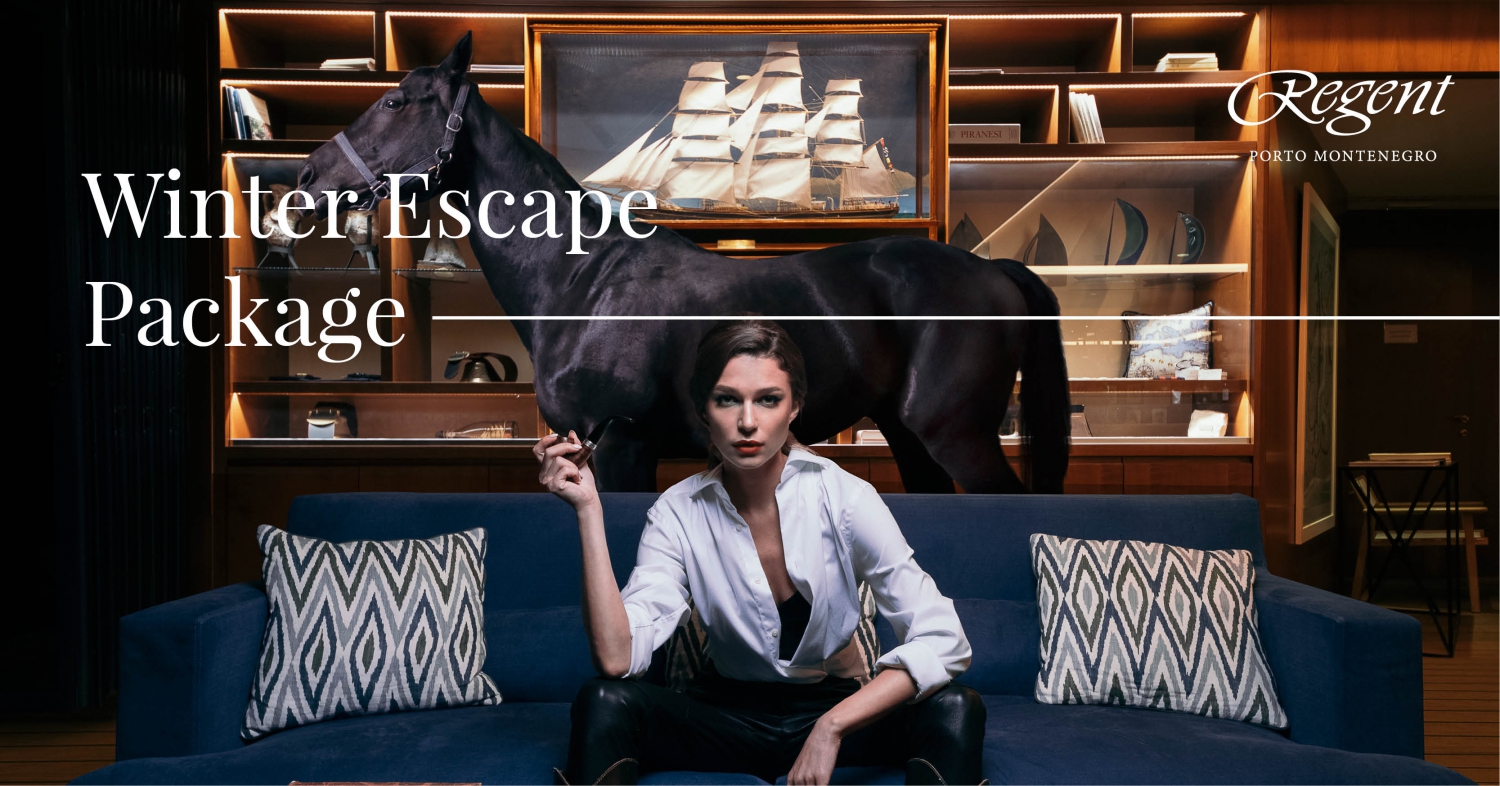 Specials at Regent Hotel

Winter
December
is the month of celebrations and holidays, which by default means shopping! Even though it's one of the smallest European countries, Montenegro has a lot to offer for everyone's taste and budget, starting from small local shops or city malls and stores with famous world brands.
On this link
, we wrote about some of our best stores and malls where to shop in Montenegro. On the other hand, Montenegro can also be your destination for the
New Year's celebration
! Whether you choose to welcome New Year under the open sky at the some of the many concerts planned to take place at the main squares of most of the cities; in a hotel or a restaurant or you opt-out for a more natural and cosy solution, tugged in with a glass of wine while watching the snow slowly fall, we guarantee you won't make a mistake. We suggest you read what else you can do in
Montenegro for the New Year's Eve
.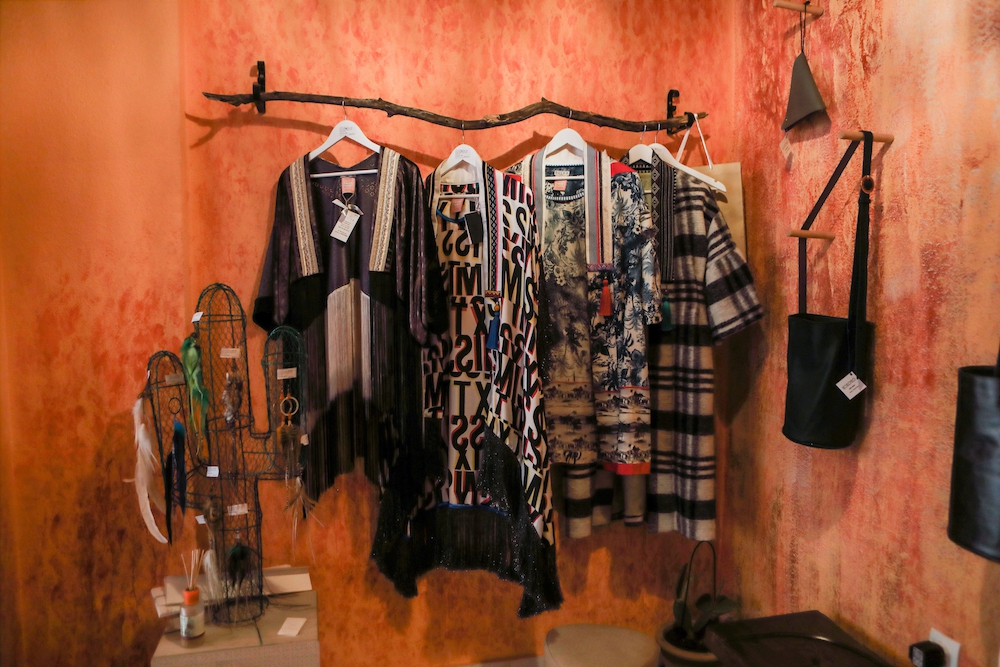 Zahara Concept Store - Special Kind of Shopping
After celebrating New Year, the winter holiday preparations are about to start and you're wondering where to head this
January
? New Year, new resolutions right? We suggest you experience snow magic in the Mediterranean this winter! As more than 80% of the country is covered in mountains, Montenegro is abundant in all kinds of winter activities from skiing, snowboarding, to ice-skating, snowmobiling and others. Choose between
Žabljak
and Durmitor range, Kolašin and Bjelasica Mountain,
Niksic
and Vucje... And to help you with your choice we have written an article about
Top Places for Skiing and Snowboarding in Montenegro
.
February
is the month of the
Carnival
, one of the best reasons to be in Montenegro at this period. Why is that, you must be wondering? All of the carnivals take place in the coastal cities, where the delicious food and joyful events combined with the breezy weather give you enough reasons why Montenegrin celebrations are once in a lifetime experience! The month begins with the celebration of "
Day of Saint Tryphon
", a tradition dating back to the 9th century. The festivities followed by a church choir, town music, and folklore dances, to commemorate the protector of the city of Kotor Saint Tryphon, begin at the end of January and end in the first days of February. The next on the list is
Kotor Winter Carnival
, which marked 500 years of existence last year!
Kotor
is famous for its traditional carnivals, so if you want to know more about its cultural heritage you can read it
here
. Besides Kotor, celebrations are held in
Tivat
too! Tivat comes with a traditional event with the main goal to show off contents from this area - food, drinks, music, dance, etc., that represent and preserve the rich tradition of Boka Kotorska. February is also a month of the inevitable pre-spring "
Mimosa Festiva
l" in
Herceg Novi
, which is all about mimosas, fish, wine, music, and fun.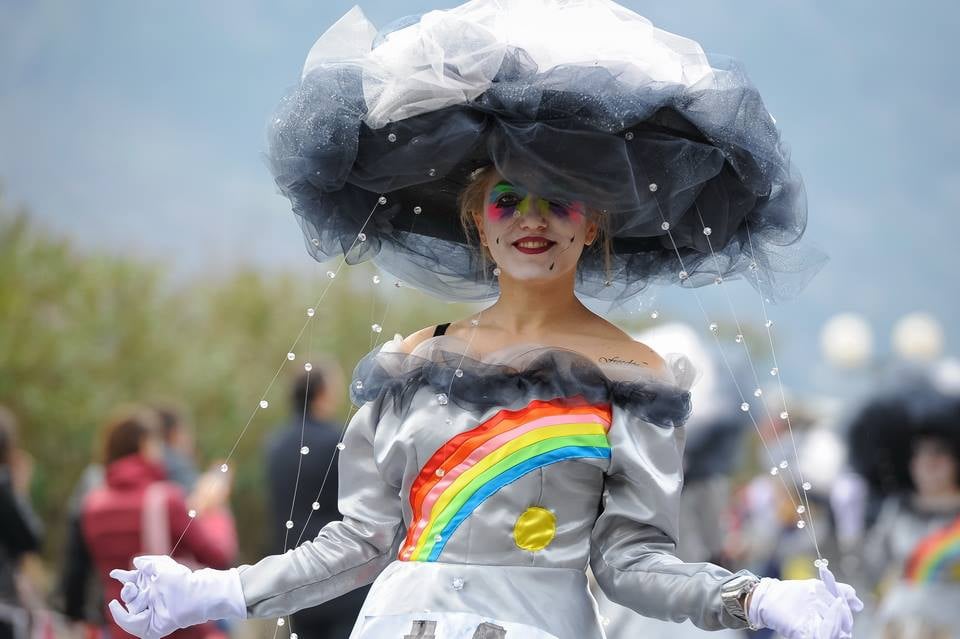 Kotor Carnival, Photo by Miko Djuricic

Spring
In
March
, the ski season in the north is still ongoing, while the spring slowly starts in the rest of the country. This might be the month where all of your planned activities will be probably disrupted or delayed by the rain and not so great weather, but don't let this discourage you. You can do some
indoor activities
like visit museums and learn more about Montenegrin rich history, or decide to reserve a day just for yourself in some of the numerous spas. Head over to our article and find out what else you can do in
Montenegro on a rainy day
.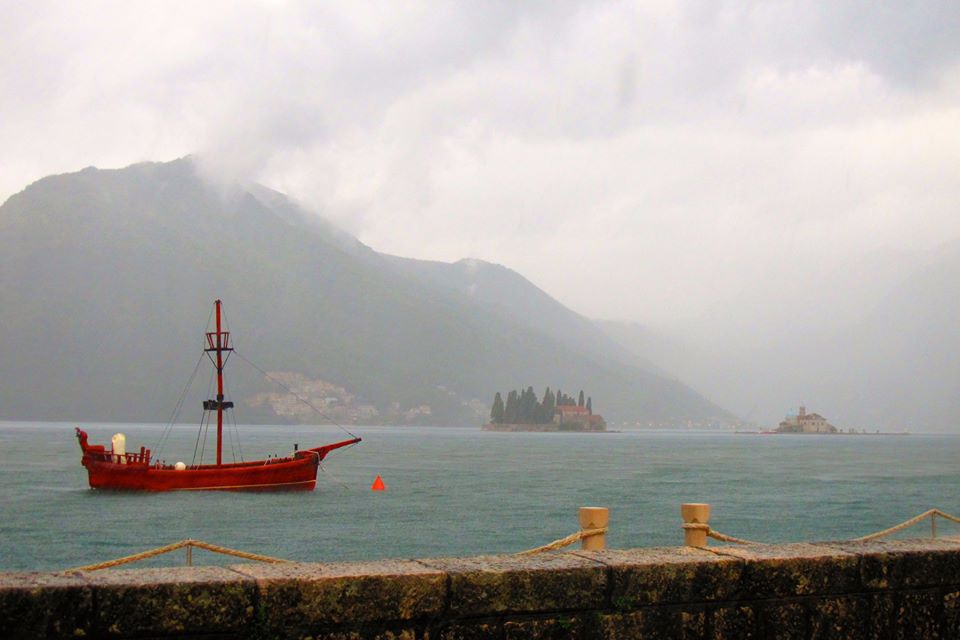 Perast on Rain
In
April
and
May
, spring is in its full swing! Nature is awakening, the temperature is going up and this is an ideal period for travelling, exploring nature, historical and cultural sites in Montenegro! We would recommend you to start the tour from the north, where some of the most amazing sights are available at the time nature is blossoming. Five national parks, lakes and mountains will provide you with enough "material" for plenty of outdoor activities like
hiking
,
mountaineering
,
biking
,
sightseeing
routes
,
rafting
,
kayaking
... When you are done with natural sights, head south and visit
medieval fortresses, towers, museums, churches.
.. When you are tired of walking around go on a
boat ride
to some of the
Best Montenegrin Lakes
- enjoy the extraordinary nature before the packed summer season starts.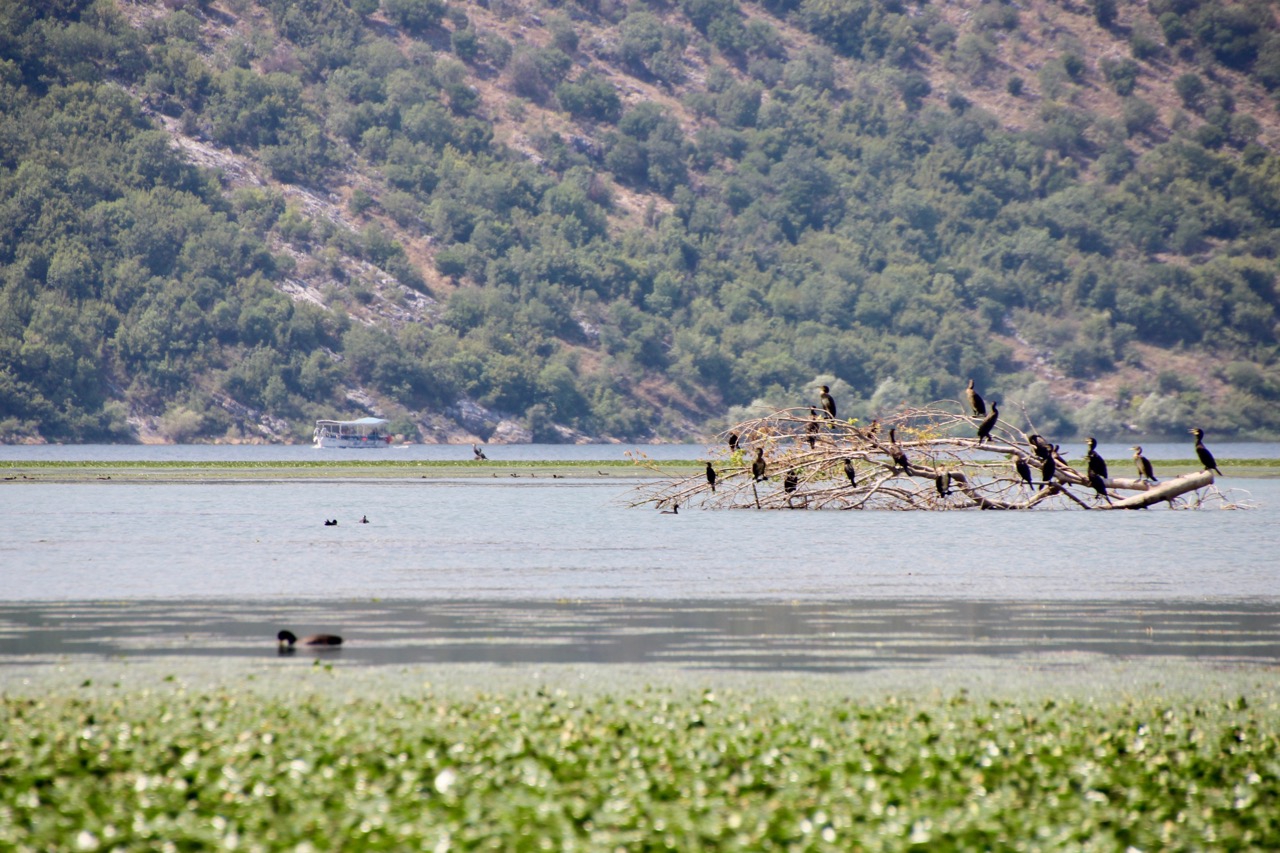 Skadar Lake
Summer
June, July
, and
August
are the months when the official summer season starts. During these 3 months, you can get the best from both worlds in Montenegro. From one side the Adriatic Sea with its mesmerising beauty, clear waters, and long beaches and on the other side, the breath-taking mountains, fresh air and undiscovered beauty of the north. In only 3 hours, you can go from the
tropical climate
to
mountain climate
, which is a phenomenon you can't find on many places on Earth. Not only you can enjoy nature, but also you can experience the
vibrant nightlife
when almost every city becomes alive! Festivals, carnivals, sunny beaches, glorious mountains, delicious cuisine and a lot of other offers, which we suggest you discover by yourself, will make
Montenegro
a destination you will always come back to!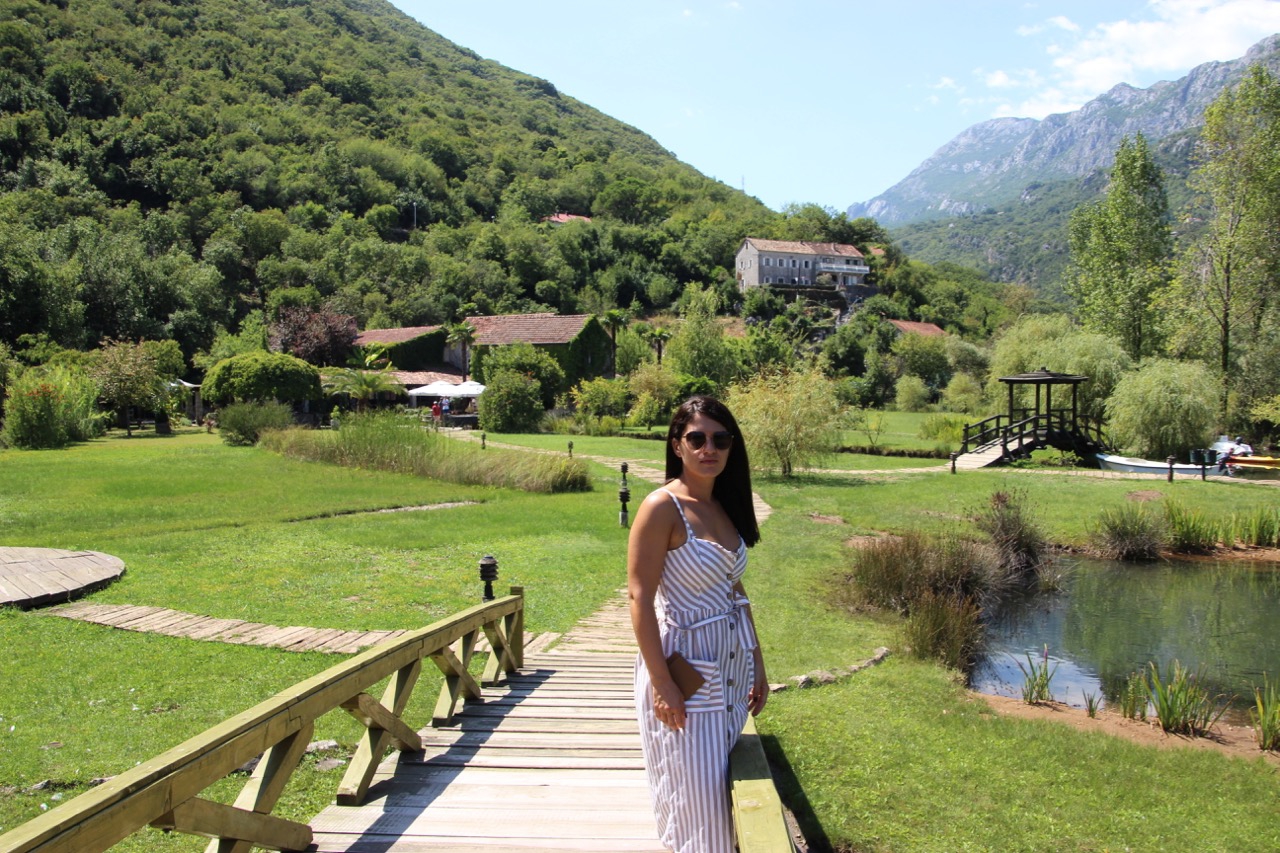 Catovica Mlini Restaurant