Top Places for Skiing and Snowboarding in Montenegro
Adventure Family Fun Sports Top 10
Experience Winter Wonderland at the Mediterranean!
You still haven't decided where to head to for the winter holidays? Here's our suggestion – come to Montenegro! As the name implies (Black Mountain), more than 80% of Montenegro is covered in mountains so we would say the best way to experience Montenegro is to first experience its mountains. Particularly in winters, Montenegro is in abundance with all kinds of winter activities from skiing, snowboarding, to ice-skating, snowmobiling and others.
Montenegro has two main ski resorts, Ski Resort Kolašin 1450 and Ski Resort Savin Kuk, located within the staggering mountains of Bjelasica and
Durmitor
. Besides them, there are also smaller ski centres like Ski Centre Vučje, Ski Centre Lokve, Ski Centre Hajla etc.
Kolasin 1450
Ski Resort Kolašin 1450 offers a wide range of services including the ski-lift facilities, ski equipment rentals, ski depot for children and adults, night skiing, ski schools by professional ski instructors and much more at the 25km of slopes. The resort is located 8km from the city centre, at an altitude from 1450m up to 1973 meters, and easily accessible by car or bus. The slopes and pistes are well-maintained, divided and marked. Besides for experienced skiers, this place is very popular amongst the beginners and intermediates, who want to improve their skills. With good snow quality and reasonable prices, we are sure you will enjoy this resort to the full.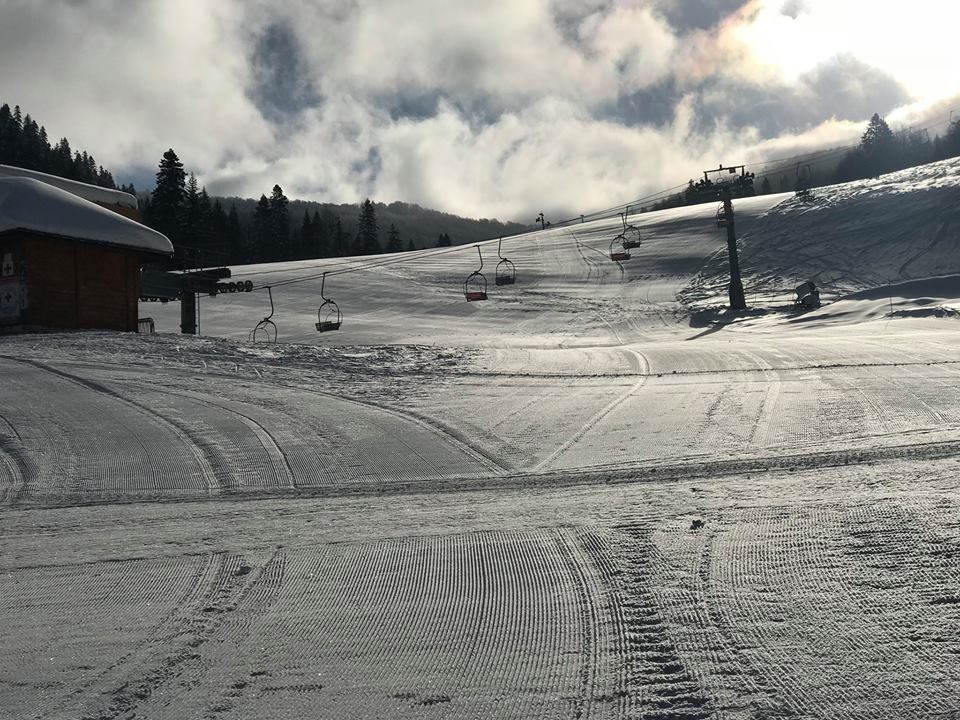 Photo montenegro.travel
Renting ski equipment for one day this season costs 10€ for adults, and for children 8€, while the price of a ski depot for the disposal of ski equipment is from 3 €.
Close to the
National Park Biograska Gora
, this ski area is considered a great tourist destination where after an exhausting day on the ski slopes, you can rest and savour the delicious home-made
Montenegrin cuisine
with a glass of mulled wine.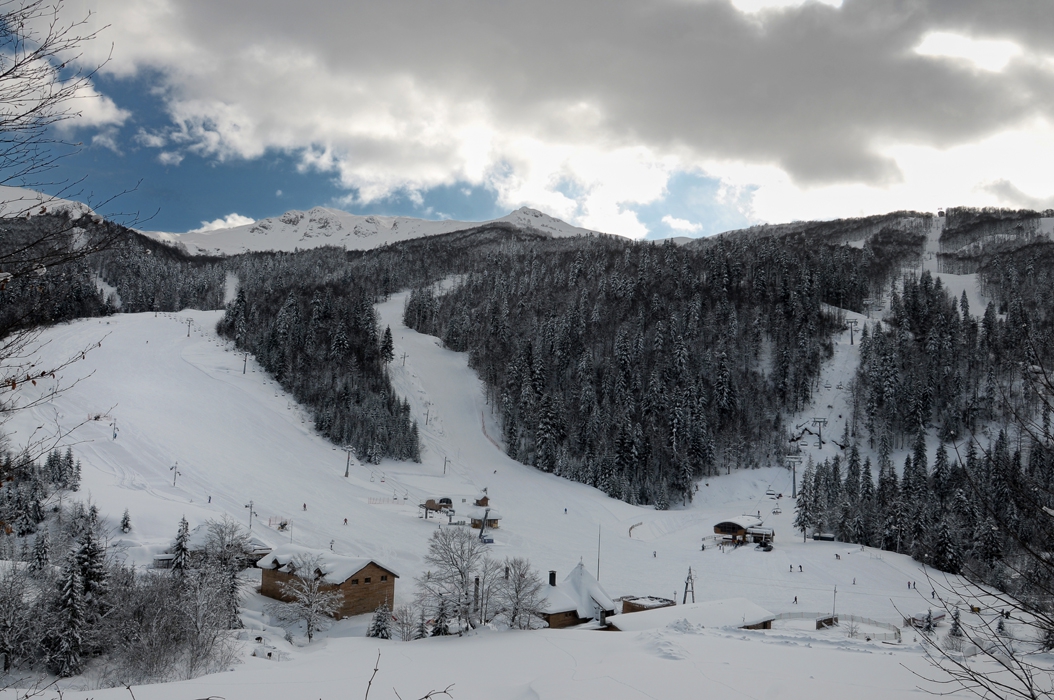 Photo Kolasin 1450 Facebook page
Kolasin 1600
Besides Kolašin 1450, this year, Ski Resort Kolašin 1600 has been opened, as "the new pearl of winter tourism in Montenegro". The infrastructure of this ski centre will operate in total about 4.6 km of ski slopes, on which one six-seat ski lift is installed.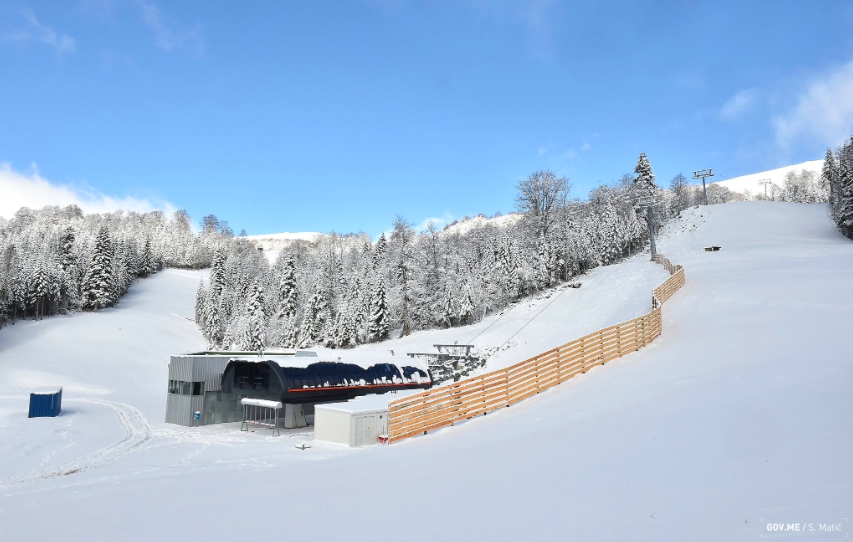 Photo by Government of Montenegro

Savin Kuk
Ski Resort Savin Kuk is located within the territory National Park Durmitor, 5km from Žabljak which is known as one of the favourite tourist destinations. At the altitude of 2,000 metres, this ski resort has two two-seater cable cars, three ski lifts, one of which is equipped with reflectors for night skiing, as well as a children's ski lift. There are a total of 5km ski slopes, with a capacity of 3 000 skiers. The resort is easily accessible by car and bus transport is often being organised from Podgorica.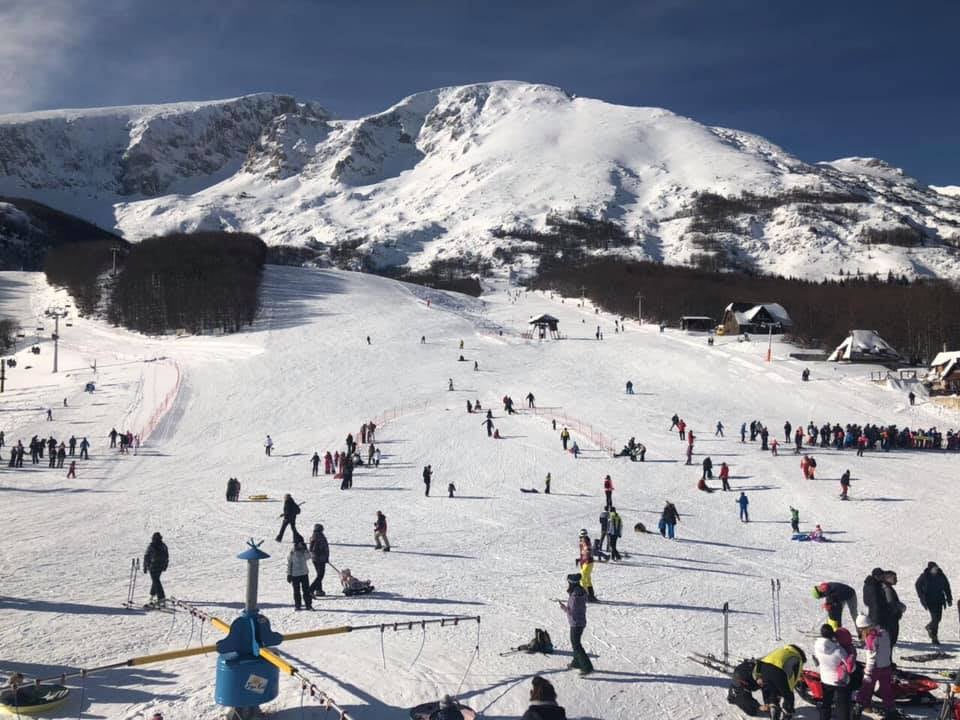 Photo Turisticki centar Durmitor Facebook page

Javorovaca
In Žabljak, there is also another ski centre Javorovača, with two ski lifts, baby lift, night skiing, ski school and ski service, at the track length of 400 m.

Vucje
About 20 km from
Nikšić
in the direction towards Žabljak at an altitude of more than 1,300 metres, located on the slopes of the plateau of Krnovo,
Ski Centre Vučje
is placed. A recreational trail of 1200m, two smaller tracks of 120m and a snowboard park with jumps are at disposal for the visitors. The cable car has a capacity of 200 skiers per hour. Ski equipment renting prices are 10€ a day, which is the same price for a daily ski pass, while ski area for children and beginners, as well as rental of sledges, is 5€! The tourist-recreational complex Vučje, besides a ski centre, service for renting and repairing ski equipment, also includes a 3-star hotel with a restaurant.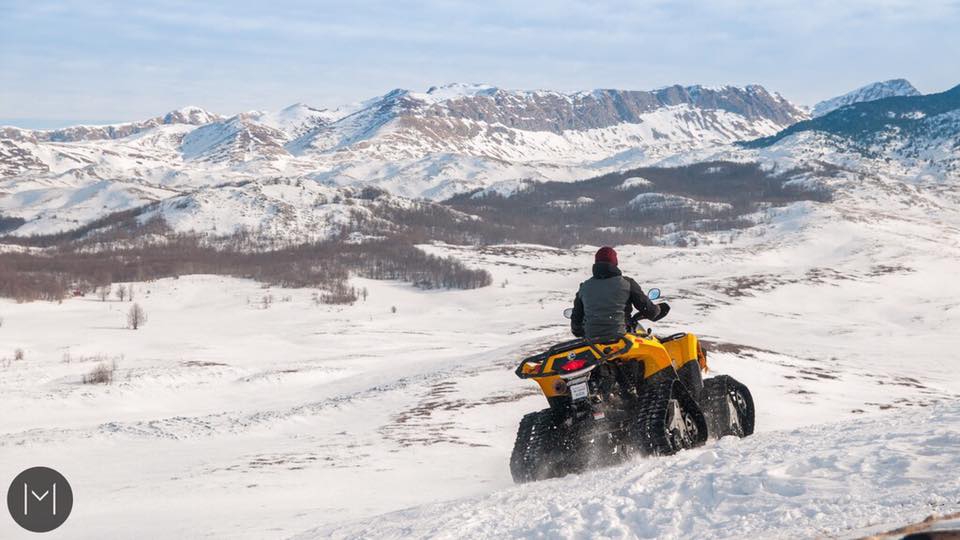 Photo Turisticki kompleks Vucje Facebook page

Hajla
After being inactive for 13 years, Ski Centre Hajla has been reopened in 2017. Hajla is one of the most magnificent mountains in Montenegro. It is located at the very border of Montenegro and Kosovo, and with its highest peak of 2403 m, it is the highest mountain of the Montenegrin part of the Mountain wreath of
Prokletije
. There are two ski schools operating on the ski area, "Rožaje Ski School" and "Turjak Ski School" which are conducted by lead skiing instructors with international licenses. All accompanying equipment for safe skiing including safety fences, trail markers, mountain rescue services and equipment for urgent repair of possible injuries are installed, with a medical worker also on the track. Within the track named Turjak 2, snowboard club "Jump" is organising snowboarding school with a five-day training course.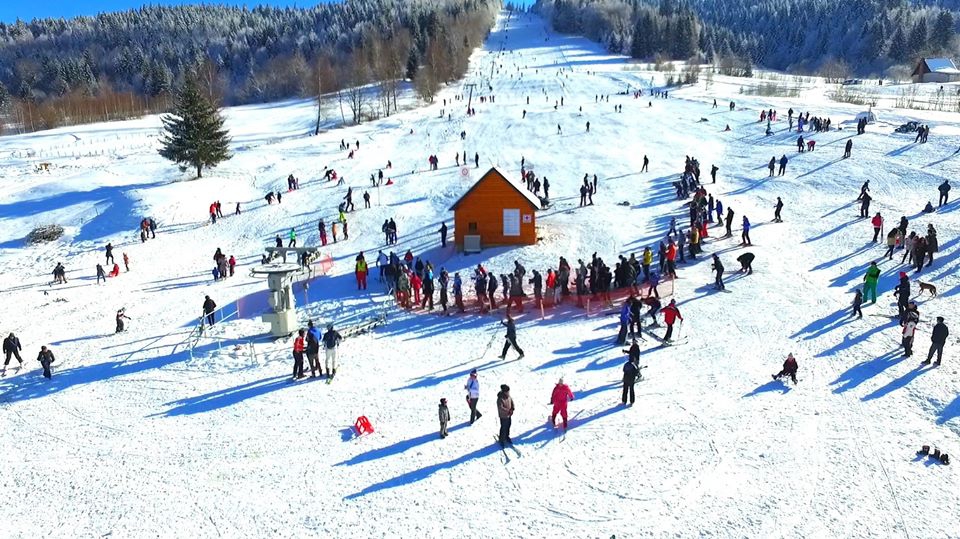 Photo Ski centar Hajla Facebook page

Lokve
Ski Centre Lokve is located on the mountain Cmiljevica, at an altitude of 1350 to 1700 meters. Found close to the same-named hotel Lokve, which has not been working for the past couple of years due to privatisation, this ski centre is 15km away from Berane, and next to the main road to Rožaje. Thanks to its mesmerising nature and the fact that is close to the highway to Serbia, this ski centre has a great potential of becoming a real winter attraction in this northern part of Montenegro. Currently, the length of existing slopes is around five kilometres, and the centre has a two-seater chair lift and two ski lifts. The daily ski equipment price for adults is 10€, for children 7€ and for the youngest 5€.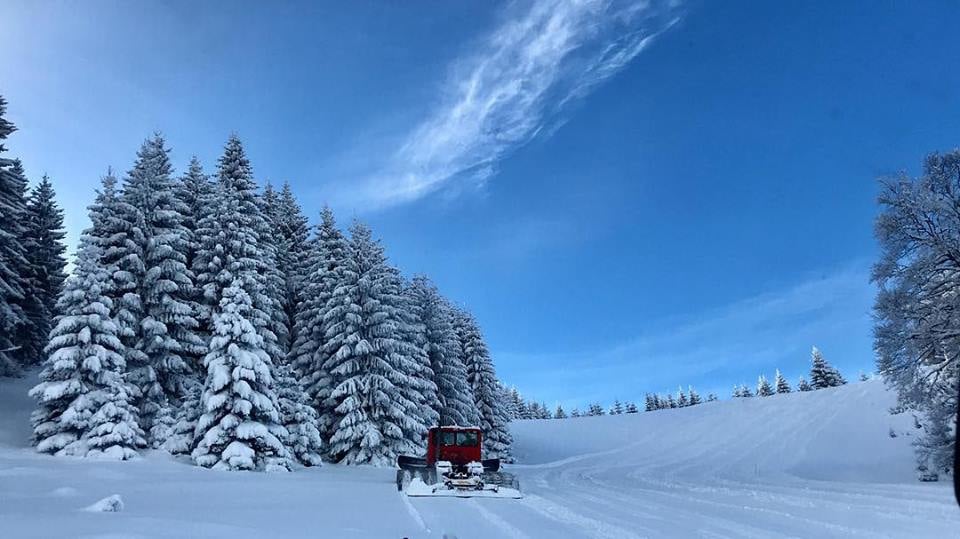 Photo Ski centar Lokve Facebook page
***
All resorts and ski slopes are family friendly and we hope you will enjoy our magnificent mountains!