Best Things To Do in Montenegro when Travelling Alone
Adventure Inspiration Lifestyle Top 10
Solo Travels as a New Trend
Not that long time ago, most of the world imagined that solo travels are at least strange. That type of travelling was pretty unpopular and people would wonder where to go and what should they do alone in a foreign country... The only ones who travelled alone were travel-writers or reporters, but today, that trend is absolutely changed thanks to numerous bloggers and globetrotters. Nowadays, travelling alone becomes mainstream.
According to
Google Search Trends
, every year more and more people search the terms "solo travels" and "travel alone". In January 2017 that number was higher 25% than in January 2016, and that was the highest number ever. And, for the record, 60% of all solo travellers are women.
So, definitely, people travel alone. We highly support their adventurous spirit and courage and we will be thrilled that those type of tourist come to our beautiful country, where we can be at their disposal for all the help they might need. And so we decided to encourage potential solo-visitors and to make a little guide with the best places in Montenegro that solo travellers shouldn't miss when they come.
Why should people who travel alone visit Montenegro?
First of all, Montenegro is a small but very beautiful country. On a 13.812 sq km of the surface, the beautiful coast on the Adriatic Sea and numerous high mountain peaks (like Durmitor, Prokletije and Bjelasica) are settled. So, when you are well organised and well prepared you can pass whole Montenegro, from north to south, in just a couple of days. But we are sure that you will like it so much that you will stay longer than just a couple of days. The reason is not only natural treasure, but also Montenegrin people are very hospitable and convivial and you can definitely expect to find a friend while you are here. The climate is very nice, with hot summers and mild winters on the coast and mild summers and cold winters on the north. So, a little bit for everyone's taste.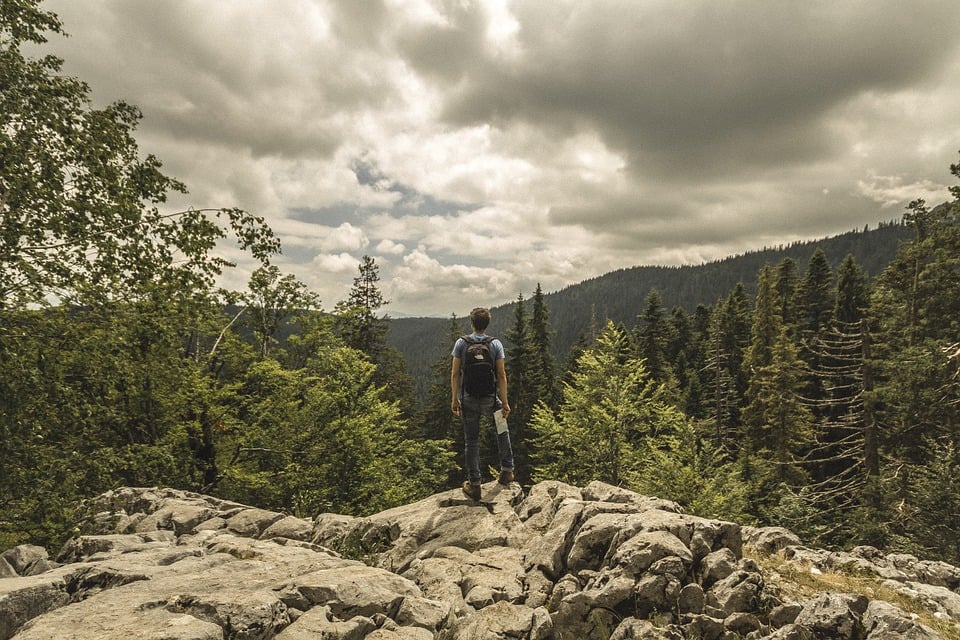 If you are a seaside lover and you are coming in the summer season the place that you should definitely visit is a very attractive, long sandy beach called Velika plaža (Long beach) together with
Ada Bojana
- river island formed on the spot where river Bojana flows into the Adriatic Sea. This place is magical for all sorts of travellers but especially solo-travellers. It is very peaceful and quiet and nature is distinguished. The place where you catch your peace and where you can be zen. There are many beach bars where you can eat and have a drink right on the Velika plaza, but there are also several restaurants along the river Bojana, where you can taste various sea and river fish specialities. This part of Montenegro is exposed to wind circulations from the Mediterranean and this makes it ideal for
kite surfing
. Several of the beaches are well equipped for kite surfing and you can also get a coach to practice with you daily, for an affordable price. Also, accommodation types are various as you can camp at the beach or you can settle down at the beach hinterland, where you can find many small hotels or private accommodation for rent, on a very modest price.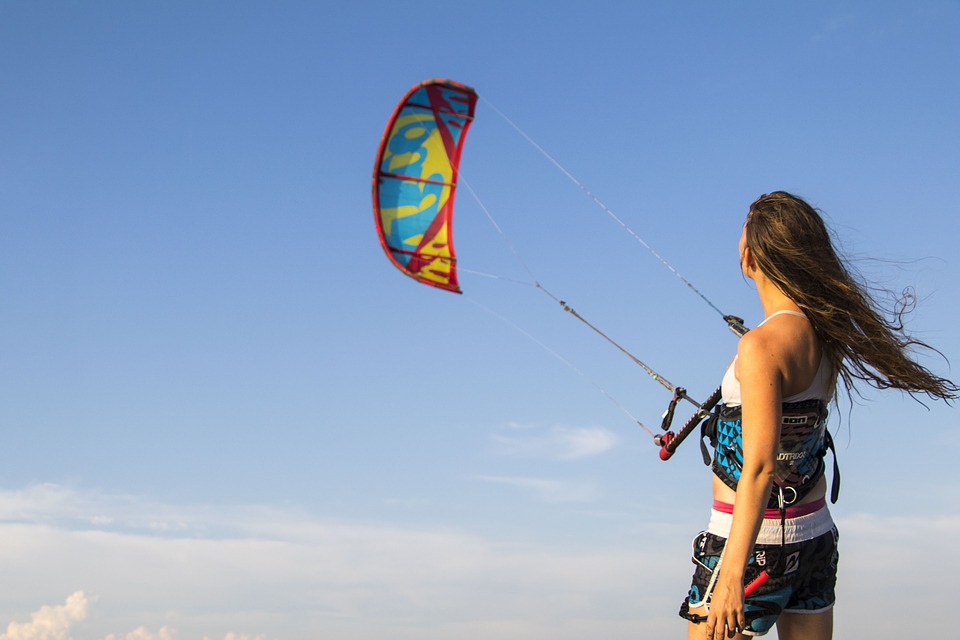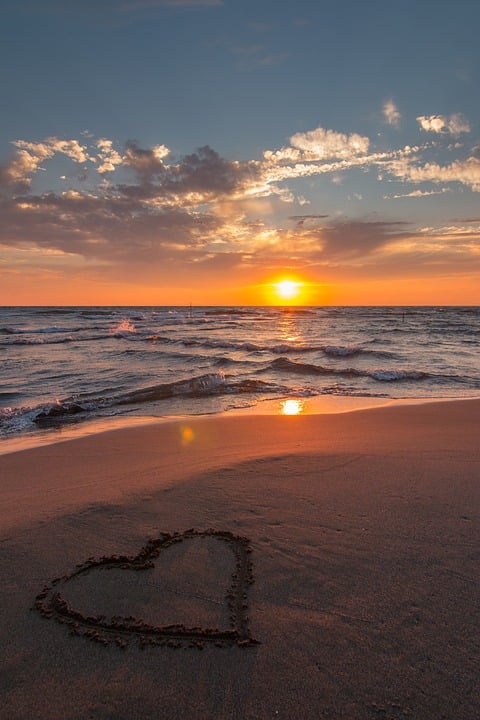 Are you a solo traveller that likes to party?
Your tour can continue up the coast, where you could visit the capital of coastal tourism Budva - the town with a few
outstanding beaches
such as Jaz, Bečići, Kamenovo and Mogren beaches. Totally different than Velika plaza, Budva beaches have their own rhythm and are pretty modern and well equipped. Many of these have beach clubs operating during the summer months with many day-parties and a lot of content for young travellers. If you are a
nightlife
lover and you don't mind the crowd, you would definitely find a place for yourself in this city. Open bars in the Old Town, cafes, restaurant, discotheques with the biggest stars from the region and famous DJs from all around the world... The all-night parties are guaranteed, so if you are young and you would like to meet new people this is a good option.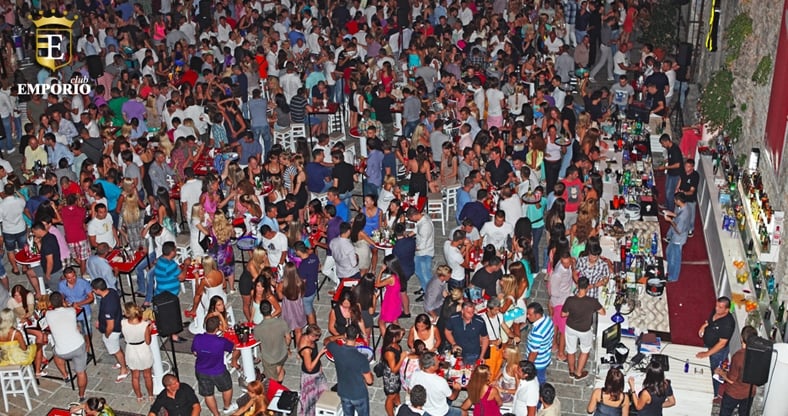 Exploring Cultures While Travelling Solo
If you still haven't found yourself in our suggestions so far, maybe you are different sort of person that likes to learn about cultures, traditions, civilizations. In that case, the right stop for you on your solo-trip is
Boka Bay
. Kotor is the biggest city in the Boka Bay and its cultural centre too. In its Old Town, you can find many medieval architectural monuments, churches, museums and cathedrals. Dreamy
Old Town of Kotor
is super cute and full of shops and cosy rustic taverns, such as
Scala Santa
or
Trpeza
which we highly recommend. The city is surrounded by the old fortress Saint Giovanni and you won't regret if you decide to climb up the old rock stairs and to see the panorama of Kotor and the Boka Bay from 280 meters altitude. This is an experience that is happening once in the lifetime and something you shouldn't miss!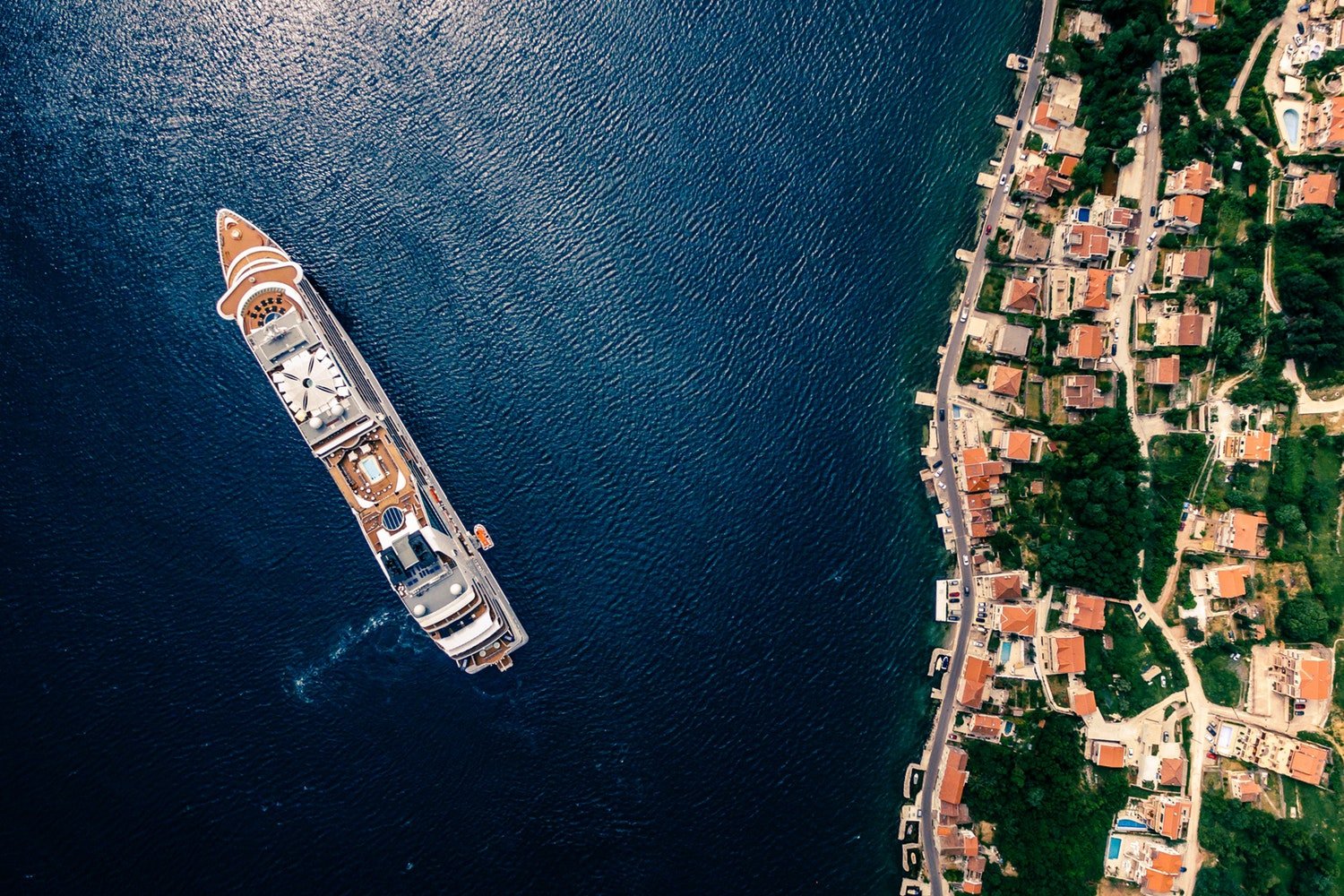 Besides Kotor, there is this beautiful coastal village in the Boka Bay, called
Perast
. Perast is so small and it looks like a fairytale has come to reality! It has a few tiny beaches and a dreamy
hotel-restaurant Conte
from there you can have an extraordinary view over the bay and gorgeous islets - Our Lady of the Rocks and Saint George. The place is ideal if you like a private, relaxing vacation. Here, everything is about tradition and culture! Perast had a very important role through the history, being at the entrance of the Bay and keeping its waters. If you decide to stay here it will probably be sort of the traditional, historical building and you will feel like in a baroque castle!

We can't miss mentioning
Tivat
, another city in the Boka Bay. This town is so charming and special with beautiful walking streets, Mediterranean style houses and buildings, lovely beaches and luxury part of the city -
Porto Montenegro Marina
for luxury yachts from all over the world, premium boutiques and shops of high fashion, restaurants and cafes, hairdressers and beautiful coastal buildings and prestigious
hotel Regent
. Absolutely for you if you are a high-end vacation aficionado.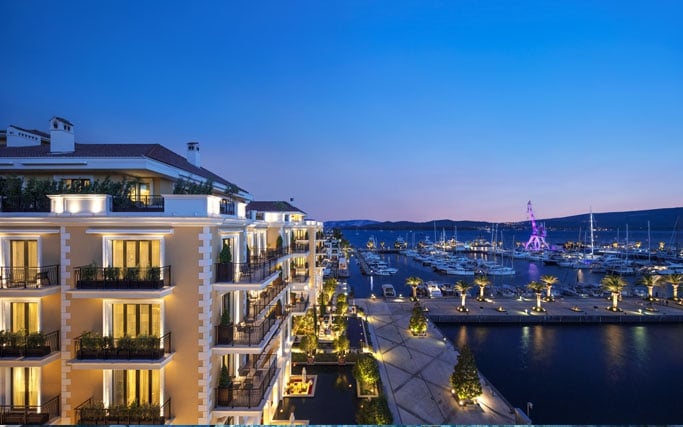 You are travelling solo and you prefer mountains and lakes rather than being by the sea?
Montenegro has it all covered! Heading to the central part of the country, we can not skip mentioning
Podgorica
(the capital),
Cetinje
(the old royal capital) and the city of
Niksic
- the biggest municipality of the country, geographically.
Podgorica is a beautiful town, laying down on
six rivers
and 9 bridges over them. The architecture is pretty modern but there are still old parts of the city which dates back from the communist period when Montenegro was part of Yugoslavia. Podgorica is a modern city where all Montenegrin bureaucracy and main institutions are located. With long boulevards covered in greenery, Podgorica is a nice base if you plan to explore all of Montenegro. It's a great spot for shopping too, with many malls and stores. Besides this, here you can really eat well and all sorts of food - local and international.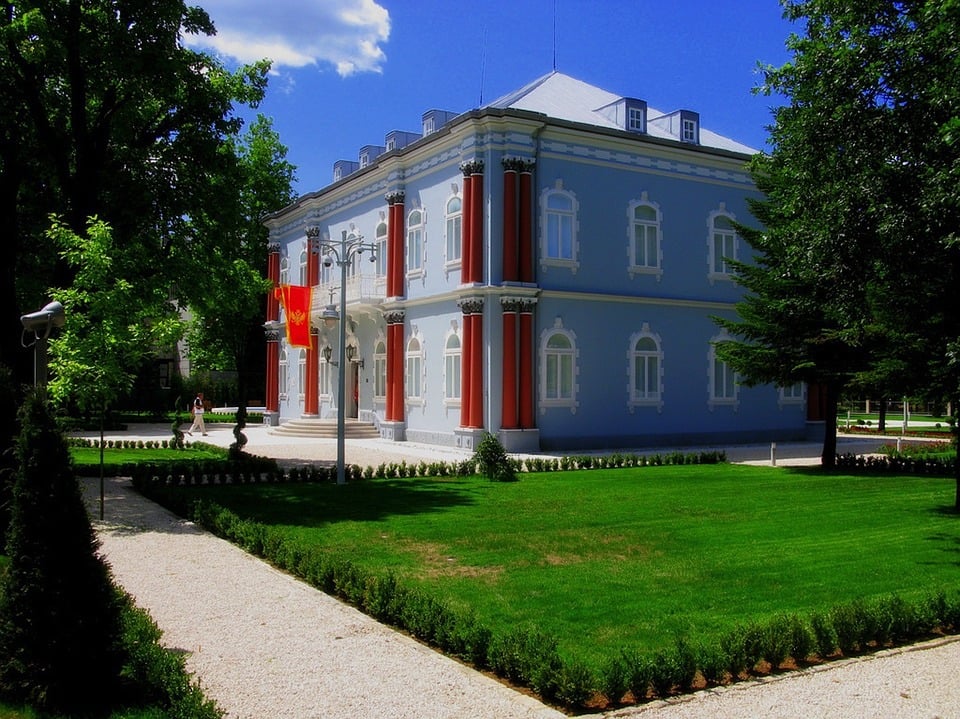 President's Home in Cetinje
If you want to find out more about Montenegrin history, Cetinje is the right place for you - it is the guard of tradition and culture, as it was Royal Capital back in the time when Montenegro was a kingdom. In Cetinje, you should visit the museum of King Nikola who ruled the country for 50 years (from 1860-1910), the last head of the state of famous Montenegrin dynasty Petrović-Njegoš. Also, there is
Biljarda
- used to be the residency of Petar II Petrović Njegoš, maybe the most famous Montenegrin ruler and writer, and now Biljarda is the museum dedicated to Njegos. Cetinje lays in the valley under the mountain
Lovcen
(one of the national parks in Montenegro) and on its top, there is a grave of Petar II Petrović Njegoš. This grave is
the Mausoleum at the highest altitude in the world
. Cetinje is a small but very charming city with very humorous inhabitants and this is one of their main characteristics, so don't get confused if someone from Cetinje starts joking with you from the moment you meet.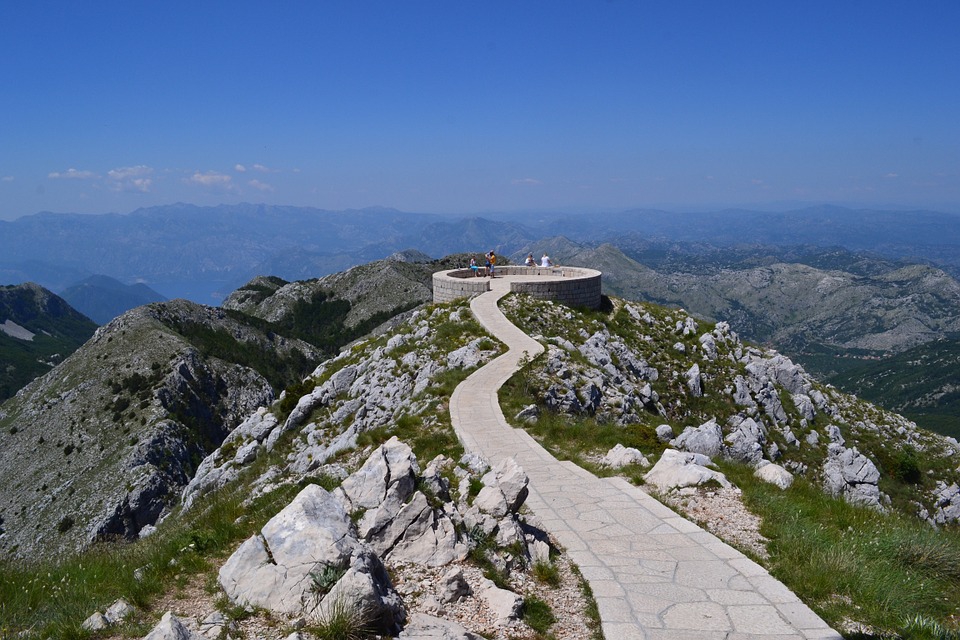 Viewpoint on Lovcen
Nikšić is known as the city of steel, rock and roll and beer. Used to be a big industrial city, today famous for its own beer production -
Nikšićko
, one of the biggest brands from Montenegro. Niksic has got very beautiful nature, parks, huge main square and many old charming streets covered in tree-alleys, and the most famous travel spots are lakes -
Krupac
, Slano, Liverovići, Kapetanovo etc. But, the greatest wealth of Nikšić is its people. Talented, clever and courageous, you will love hanging out with them and it is most likely that you will make permanent friendships right here, in this city!
Adventure seeker on your solo travel?
If you are planning your solo travel and seeking for the nature adventure, this fact might be interesting to you! Montenegro has 5 national parks and probably the most popular one is
National Park Skadar Lak
e. It is the biggest lake in the Balkans, beautiful for cruising and sightseeing and as well birdwatching. Except for extraordinary nature, this lake abounds with the cultural monuments, churches and monasteries that were built by Montenegrin dynasties Crnojević and Balšić. Lake is surrounded by limestone mountains, untouched forests, but also sandy, hidden beaches. With the right host on this lake, you can have the time of your life and we recommend you
hearty Krstinja and Zabes Holidays
.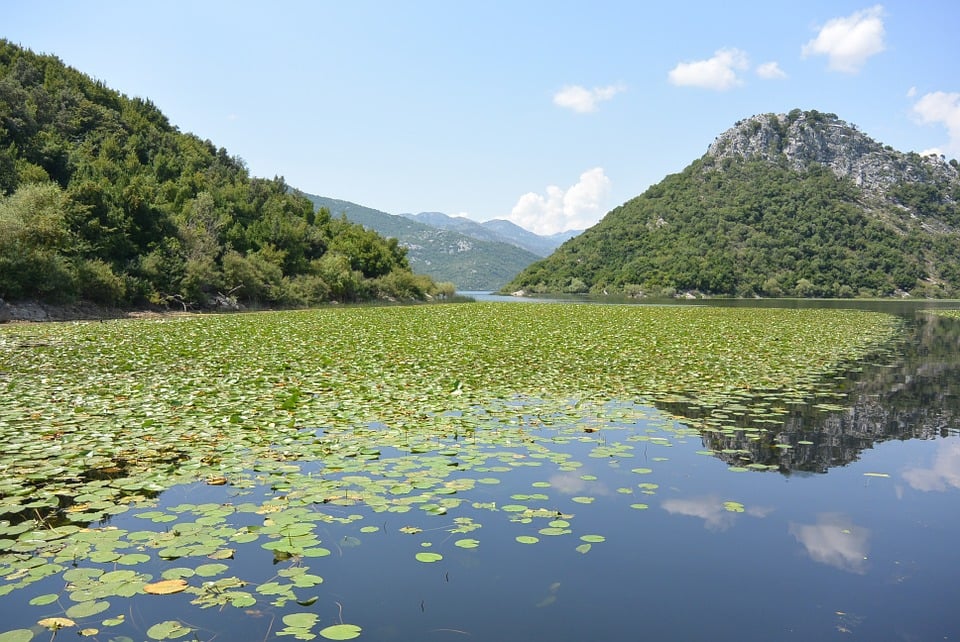 Skadar Lake
If you are more of
a mountainous solo traveller
, Montenegro is still by your side, to show off its north! With 3 national parks located on the north (
Durmitor
,
Biogradska Gora
and
Prokletije
) you can really experience a lot of different stuff depending if you are coming during the summer or wintertime. Zabljak and Kolasin are popular ski centres that turn into a divine green oasis during the summertime and are perfect for hiking, mountaineering, exploring...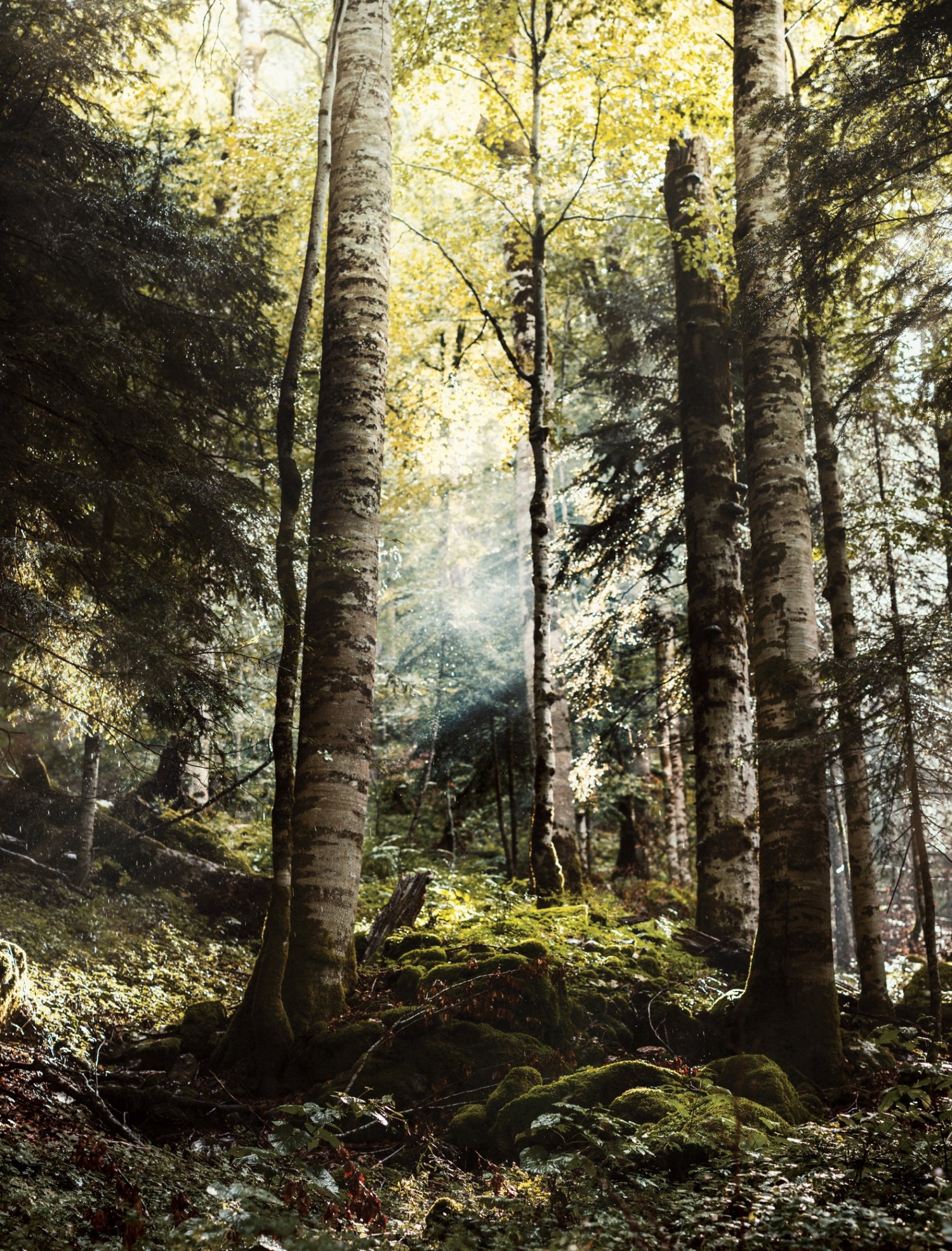 Old Virgin Forest in Biogradska Gora National Park
When in the north, we recommend you to hire a cosy rustic place to stay to round your countryside adventure. In Montenegro, the most popular type of accommodation on the north are etno villages. These are imitations of how the Montenegrin house on the north usually looks like and this will bring additional value to your trip. For instance, one of these worth mentioning is
etno village Nevidio
, where you can find your peace in nature, where life is simple as it used to be, where you eat traditional food, organic and homemade. Step up with nature and rest your soul.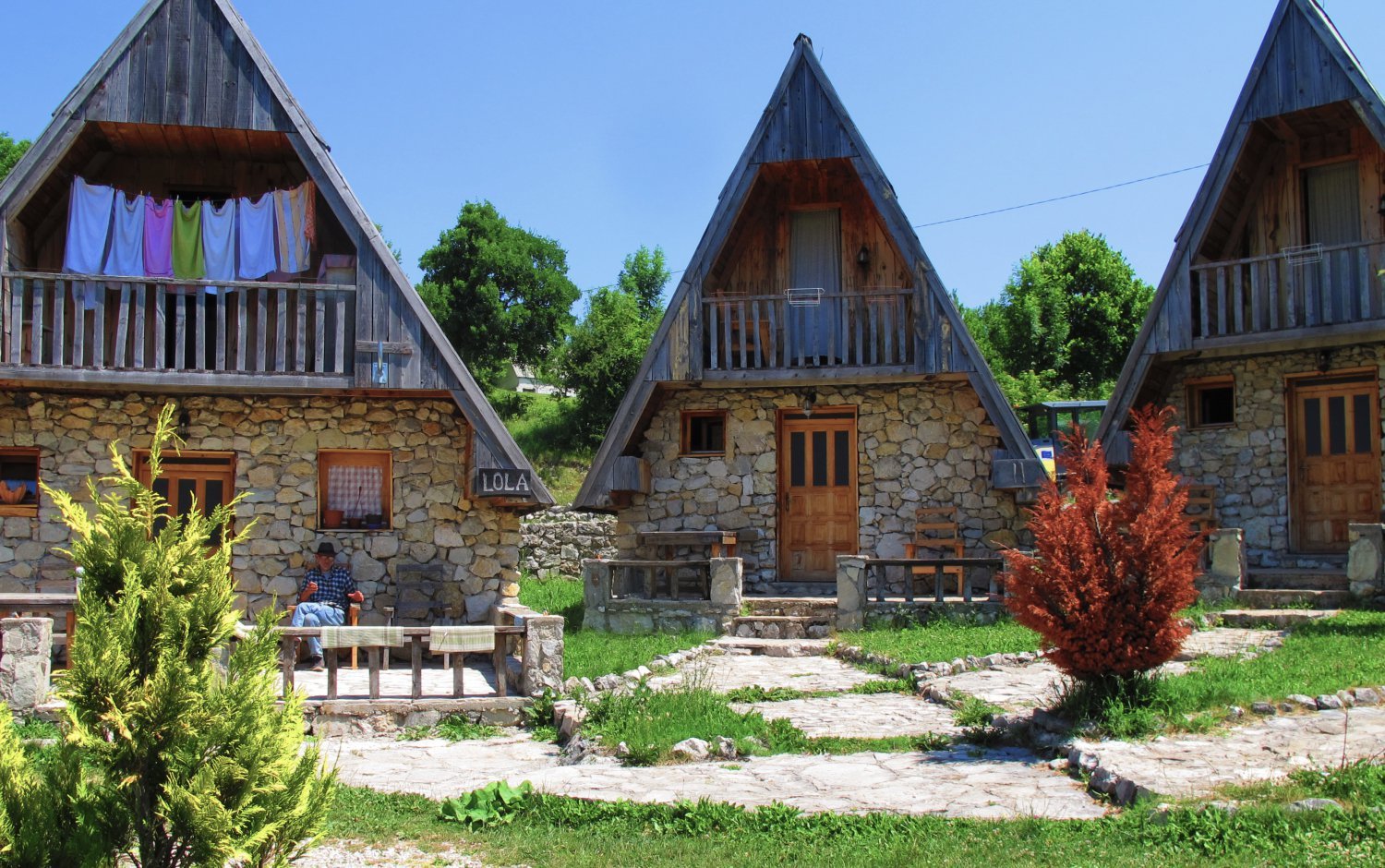 Etno selo Nevidio
If you travel solo for experiencing
extreme adventures
- don't worry - the second deepest canyon in the world is located right in Montenegro.
Tara River Canyon
usually called the Tear of Europe because it's so clear and bright, it's great for extreme sports like canyoning, canoeing, kayaking, rafting etc. It's partially
UNESCO
protected as a unique natural heritage.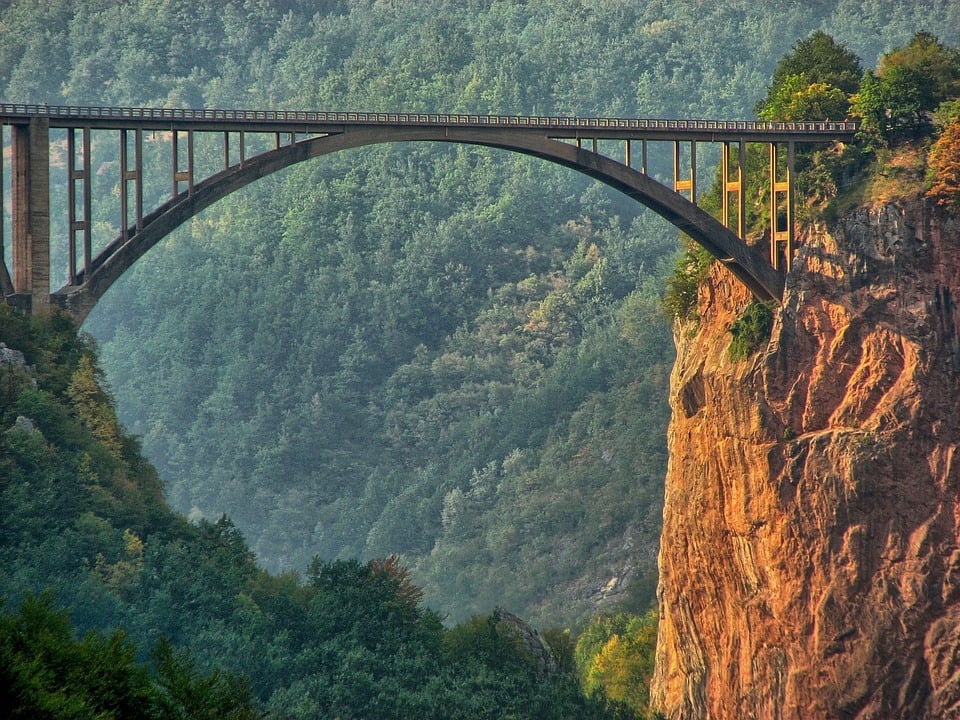 The bridge over Tara Canyon
Travelling alone, well prepared and with good instruction and guides, we are sure that you could have a great time in Montenegro and we know you won't regret you came to our little, loving country.