Montenegro Travel Advice
Editorial
Useful things to know before you hit the road to Montenegro!
Travelling to new destinations is always bringing a bit of doubt to the travellers who are usually checking if the destination is safe enough or if there are any other particularities they should know of. We wanted to make it easier for everyone willing to visit us, and thus we created a list of the commonly asked questions and commonly searched terms on Google so you can have a comprehensive advice - guide before you hit the road to this new Mediterranean gem!
Safety and Security
First comes first and that is safety and security at the destination! Montenegro, although it is located in the Balkans that are known for its war environment in the newer history, is definitely the safest destination you can imagine. During the recent wars, it was mostly excluded and without consequences and today, it is one of the countries that are a part of
NATO
. This fact can guarantee some extra safety and security without turbulence. When it comes to terrorism, Montenegro didn't experience any of these sorts of attacks, luckily. But again, talking honestly, this is something we can't predict or guarantee for sure, as the global situation is giving facts that we can't skip to have in mind. Besides these serious global safety problems, Montenegro is very safe in general. The rate of street crime is very low and you can allow yourself to walk around, even during the night, especially in the small places on the coast. This is quite useful for people travelling alone, particularly women solo travellers that make up 60 % of total solo travellers in the world, but also mothers travelling with their children. You can really feel completely safe here, and that's what you will hear from all people who visited Montenegro, as we have seen many comments on
TripAdvisor
and similar networks.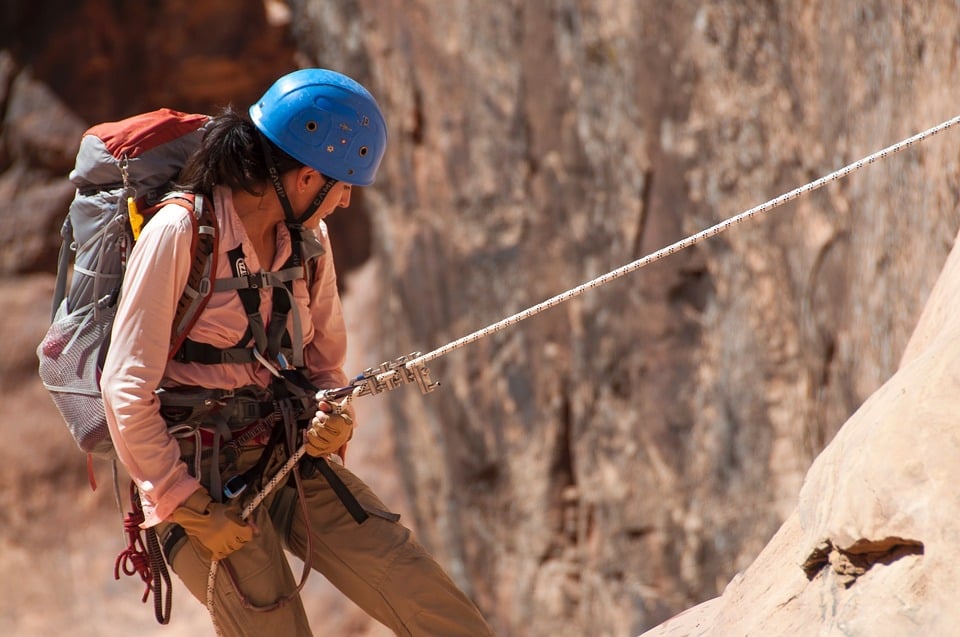 Languages
In Montenegro, we speak the
Montenegrin language
which belongs to the group of Slavic languages and it is only spoken in Montenegro. In case you speak Russian, it can remind you of it. Other ex-Yugoslavian countries speak similar languages and there almost aren't any differences between Montenegrin, Croatian, Bosnian and Serbian (something like British and American English). See some useful phrases on
this link
so you can communicate a bit, once you visit us. Besides Montenegrin, most of the people in Montenegro, working in the service industry, speak at least English. It is common that people on the coast, especially in Budva and Bar, to speak also Russian. It is possible to hire a guide in almost every frequently spoken language in the world, such as German, French, Chinese, Italian, Spanish etc.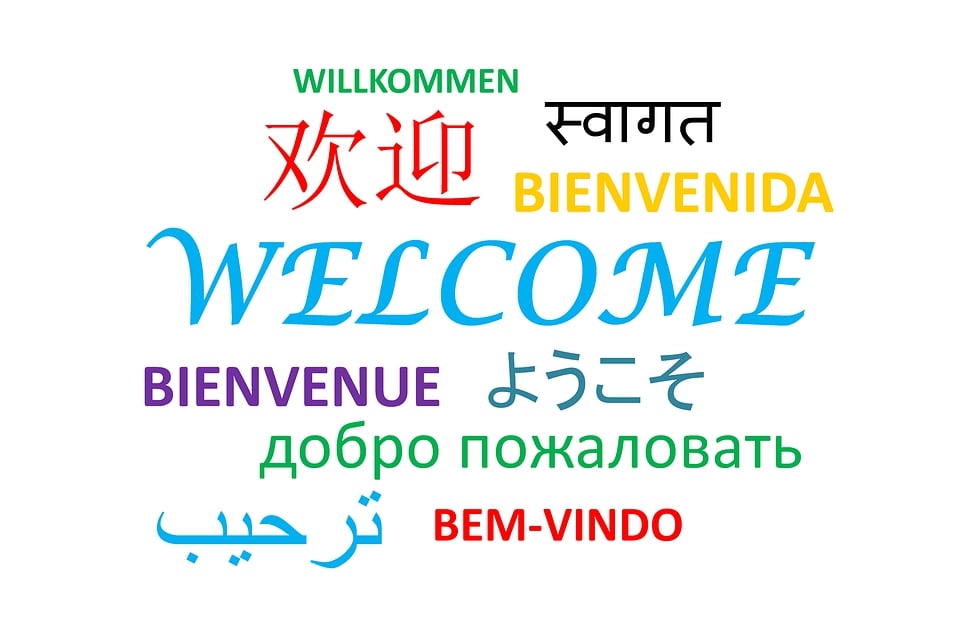 Travel and medical insurance
When it comes to travel and medical insurance, our warm recommendation for all of you travelling to Montenegro is to solve this in your homeland! Be sure to depart with the prepared travel/medical insurance, just in case if an unexpected accident happens to you. Why? Because the medical system in Montenegro is strict to accept only the ones with insurance paid and in case if you are a foreigner without medical history in Montenegro, this can be very expensive, even if it's just a small graze or similar. After all, accidents on the roads happen all around the world, so you can cover any damage caused to you if you have all of your paperwork prepared from your home country!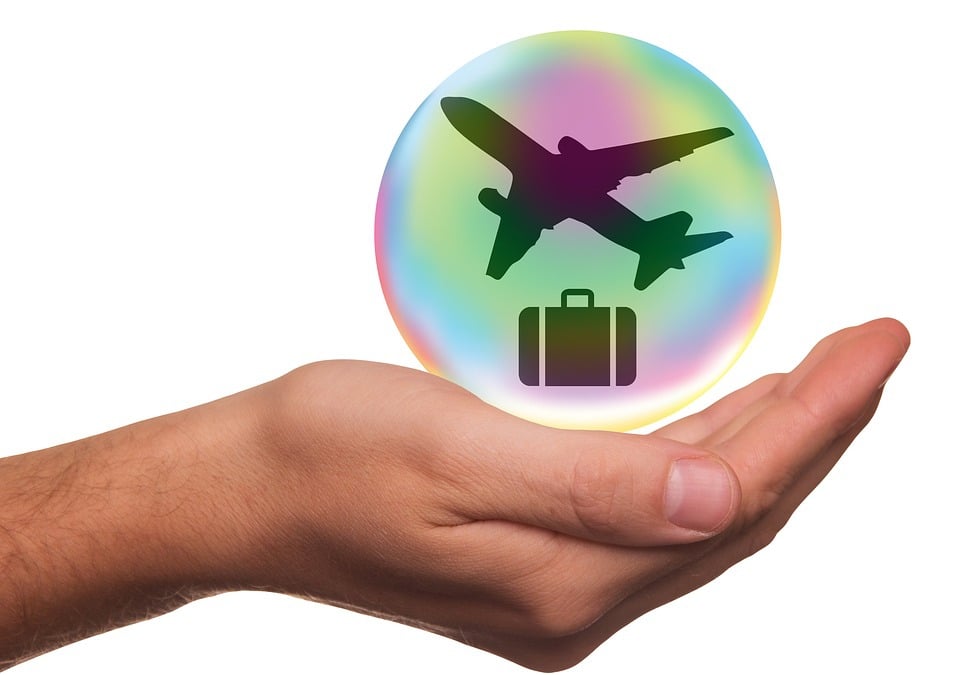 Borders crossing and crowds
In the last decade, Montenegro is becoming more and more popular as a travel destination and assuming that this is a very small country, not used to big crowds, this might cause long queues at the border crossing. You will avoid this if you travel by plane, of course. But if you decide to travel by car, or even to fly to Dubrovnik and then take a taxi or rent a car to come to Montenegro, the usual scenario, during the summer, is that you can be stuck in the traffic up to 4-5 hours. The worst crowd you can experience is at the border crossing called Debeli Brijeg, which is the border between the Bay of Kotor and Dubrovnik, Croatia and particularly in July and August. Other crossings are usually less frequent and easier to pass. Off the season, there is no crowd, so you can easily cruise with your car.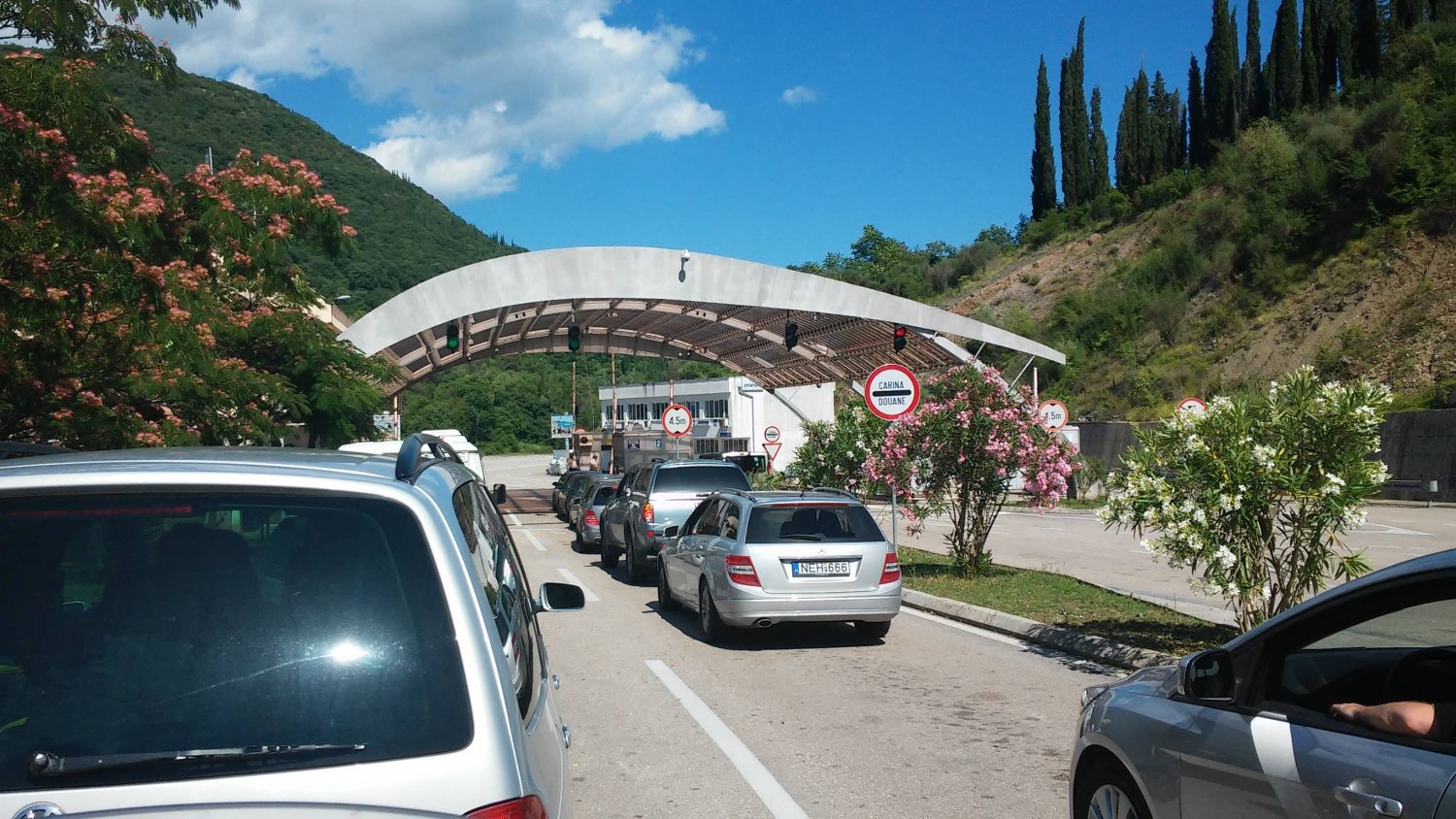 Croatia - Montenegro border, source: Adria Line Travel Agency
Personal documents
Montenegro is in the process of the EU integrations, putting efforts to become a part of the European Union in the next 7 years. It is necessary that you bring your passports with you when entering Montenegro for the first time. Besides, while you are in Montenegro, make sure that you always have a personal document with yourself – ID or passport, or at least driving license that can prove your identity, because, by the Montenegrin law, you are obliged to have it always with you.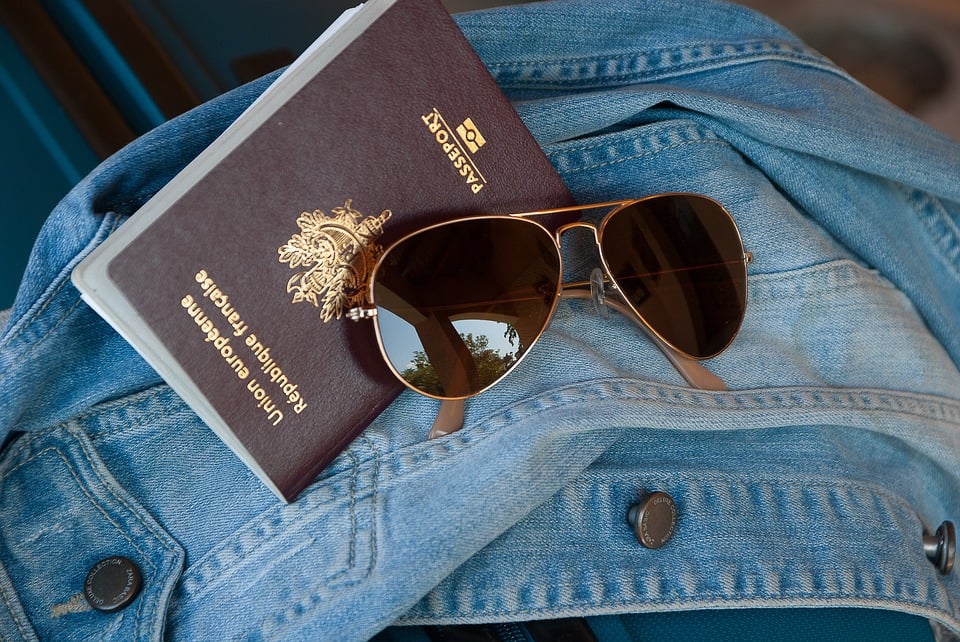 Roads and road assistance
Since it regained its independence, Montenegro has put a lot of efforts in improving the general situation on the roads in the country. And now, 12 years later, we can say that this was a successful project and almost every road in the country is done by European standards, wide and well secured on all the main traffic directions inside the country. The road that still needs improvement is the one along the coast, from
Ulcinj
to
Herceg Novi
. Some parts are being fixed annually, but due to a big seasonal crowd and no alternative road to be used, it is harder to fix this route. The country started fixing it part by part and we are sure that in the next couple of years this will be an equally modern trail as the rest of the improved ones. When you are entering the country with your car, you can ask for the car insurance at the border and arrange it at a low rate, just to be sure and safe. If you are renting a car in Montenegro, then the car is already insured, so you don't have to worry. In traffic in Montenegro, it is not allowed to use any alcohol at all, as the tolerance is 0 ‰, so be careful as the fines are not that low for foreigners and you can easily end up with the fine of about 500-600 €. Before departing from one destination to another, inside the country, you can check if everything is operating in order, if there are any stops due to road construction or if you need help on the roads by calling the Montenegrin Automobile Association on the call centre 19807.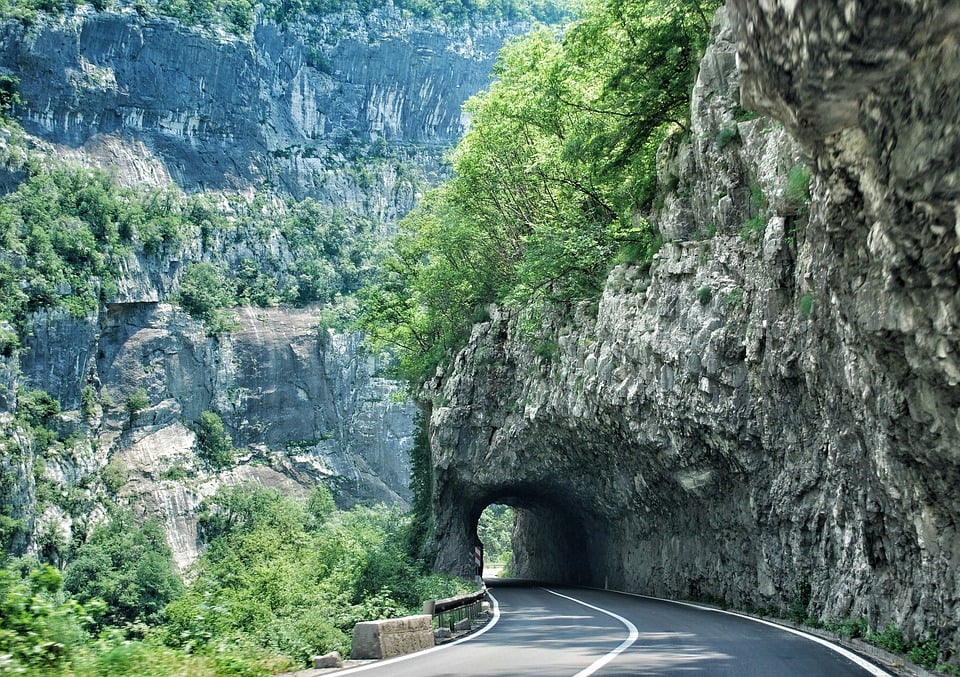 Platije Road
Airports
Montenegro has
2 airports
, one in the capital of
Podgorica
and another on the coast, in the city of
Tivat
. Montenegro has its own airline company, connected to main routes in Europe, but a couple of years ago Montenegro also opened its doors to low-cost companies. Now, there are many destinations flying all year round to and from Montenegro, for instance: London, Brussels and Berlin with
RyanAir
; Milan and Budapest with
WizzAir
and for a very modest price. Besides these, there are numerous seasonal flights to other European cities, but also to Emirates, Israel and Russia. Being a travel destination in the expansion, Montenegro included charter flights too, with many tour operators such as
TUI
,
Thomas Cook
, Polish agencies,
EasyJet
,
First Choice
etc.
Emergency numbers
In case of an emergency, the most important numbers in Montenegro are listed below:
ER 124
Police 122
Fire station 123
Emergency call 112
Voltage and plugs in Montenegro
Voltage in Montenegro operates on 230 V and 50 Hz. For Montenegro, there are two associated plug types, types C and F. Plug type C is the plug which has two round pins and plug type F is the plug which has two round pins with two earth clips on the side. If you are coming from the UK or any other country with a different power plug, bring the adopters with you or simply buy one in Montenegro, at a very modest price of a couple of euros. You can find these in any tech or computer store.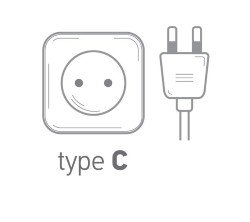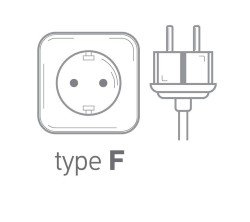 Source: World Power Plugs
Visa regime
In case you are coming to Montenegro for the first time and you are not sure about the visas regime, here is a piece of useful information about it. Nationals of the Republic of Albania, Andorra, Antigua and Barbuda, Argentine Republic, Aruba, Australia, Republic of Austria, Republic of Azerbaijan, Commonwealth of the Bahamas, Barbados, Kingdom of Belgium, Bermuda, Bosnia and Herzegovina, Federative Republic of Brazil, Brunei Darussalam, Republic of Bulgaria, Canada, Republic of Chile, Republic of Colombia, Republic of Costa Rica, Republic of Croatia, Republic of Cyprus, Czech Republic, Kingdom of Denmark, Commonwealth of Dominica, Republic of Estonia, Republic of Finland, French Republic, Federal Republic of Germany, Grenada, Georgia, Republic of Guatemala, Hellenic Republic, Holy See, Republic of Honduras, Republic of Hungary, Republic of Iceland, Republic of Italy, State of Israel, Ireland, Japan, Kiribati, Republic of Korea, Republic of Kosovo, State of Kuwait, Republic of Latvia, Principality of Liechtenstein, Republic of Lithuania, Grand Duchy of Luxemburg, Republic of Macedonia, Malaysia, Republic of Malta, Republic of Marshall Islands, Republic of Mauritius, United Mexican States, Micronesia, Republic of Moldova, Principality of Monaco, Republic of Nicaragua, Kingdom of the Netherlands, Netherlands Antilles, New Zealand, Kingdom of Norway, Republic of Panama, Republic of Paraguay, Republic of Palau, Republic of Poland, Portuguese Republic, State of Qatar, Romania, Republic of El Salvador, State of Samoa, Republic of San Marino, Republic of Seychelles, Republic of Singapore, Slovak Republic, Republic of Slovenia, Republic of Serbia, Solomon Islands, Saint Lucia, Federation of Saint Kitts and Nevis, Saint Vincent and the Grenadines, Kingdom of Spain, Kingdom of Sweden, Swiss Confederation, Taiwan, Democratic Republic of Timor-Leste, Kingdom of Tonga, Republic of Turkey, Tuvalu, Republic of Trinidad and Tobago, United Arab Emirates, United Kingdom of Great Britain and Northern Ireland, Ukraine, Eastern Republic of Uruguay, United States of America, Republic of Vanuatu, Bolivarian Republic of Venezuela as well as holders of valid travel documents issued by the Hong Kong and Macao Administrative Region of the People's Republic of China, may enter, pass through the territory of and stay in Montenegro up to 90 days with a valid travel document without a visa. Please, find more details about entering and staying in Montenegro in the official document by the Montenegrin Government,
on this link
.
Currency and payments
In Montenegro, the official currency is € (EUR) which is quite convenient for many EU visitors. Also, in many places in Montenegro, you can pay by debit or credit card and most international cards are accepted commonly (Visa, Master, Maestro, Dinners, American Express etc.). When you do shopping in Montenegro you can expect the return of the VAT in many places that are frequently visited by travellers and visitors. Just ask customer service and fill out the form that you should bring with you and by the end of your trip, you should get the VAT money back into your account! Also, there are duty-free at both airports so you can buy various products without paying taxes.
Public holidays and non-working days
Public holidays are non-working days, but assuming that the travel industry suffers because of the holidays, most of the people in the service industry are operating for some extra day pay. The not working days are state's holidays: Independence Day on May 21st and Statehood Day on July 13th. Religious not working days are Easter, Great Friday and Orthodox Christmas (January 7th), but Catholics have their right to not work on Catholic Christmas (December 25th) and Muslims have the right to not work on Eid. Also, January 1st is usually not a working day and Labour Day (May 1st), too.
Drinkable water
Montenegro is extremely rich in water and we have the 2nd deepest canyon in the world, protected by
UNESCO
, River Tara Canyon. The interesting fact about this river is that it's drinkable throughout entire its flow and this is not rare for other Montenegrin rivers and springs too. People are used to buying water on their vacation, as most of the world can't drink directly from the pot, but here is different. Save your money for souvenirs or great, delicious food and excursions, as you don't need to buy water here, it is just fine to use the water from the pot! Of course, there are exceptions, so if the owner of the accommodation where you are staying, or a restaurant staff say that the water is not good, then you should buy it. Otherwise, enjoy a fresh mountainous and refreshing drink, it is a rare spot in the world where you can do so!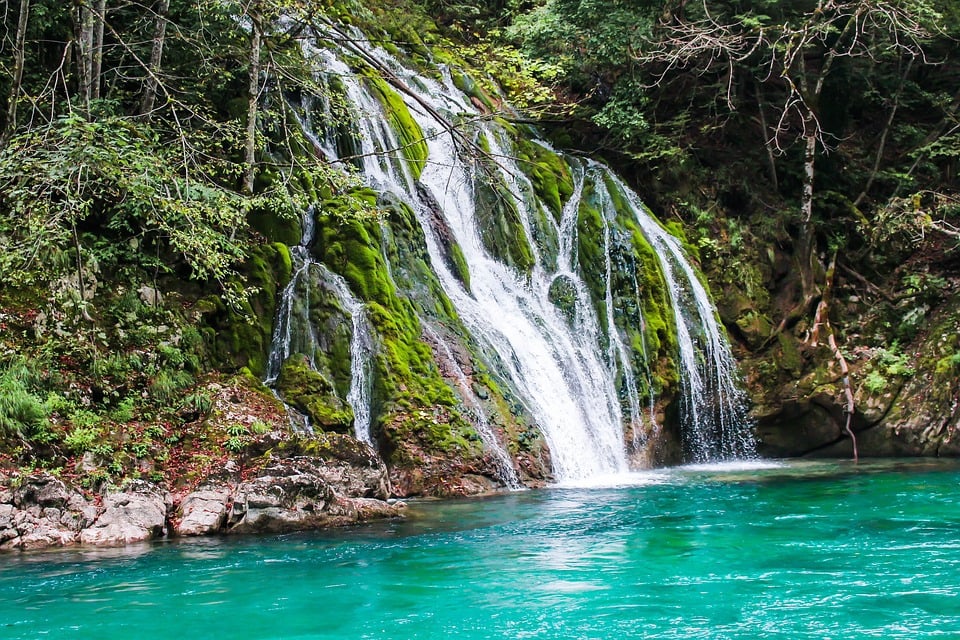 Accommodation
When it comes to accommodation, there are various sorts of it all around the country. In the north, you can experience rural areas, modest accommodation style made in wood and stone, usually organised in bungalows or cottages, but there are also hotels, hostels and other sorts of offers. In the south, there are numerous 4-star hotels, that offer what most of the Mediterranean destinations are offering, but besides these, there are many luxury units that will make you feel like a superstar! Hostels are quite nice and new, so this is a good option for solo travellers or backpackers. Besides mentioned, there is a wide range of private accommodation, suitable if you are travelling with family and want to prepare food on your own. Almost every city in Montenegro has nicely furnished and well-equipped apartments for rent and the prices are from 30 € per day. What is good to know is that many places are charging per person and not per room, so it comes cheaper compared to other destinations if you are on a solo trip!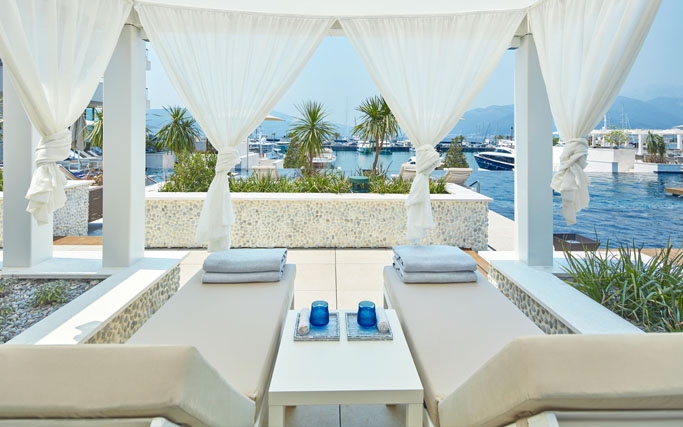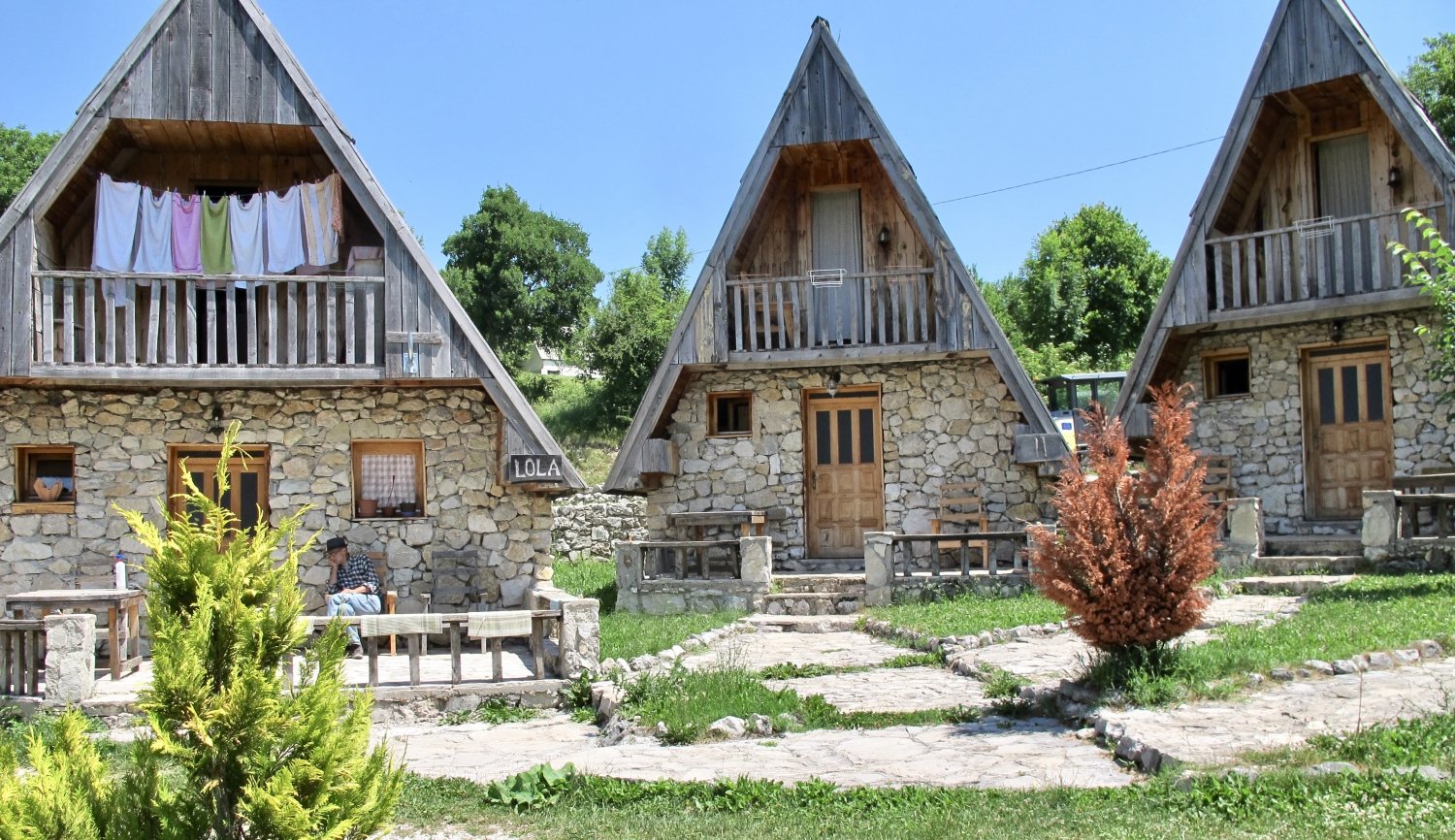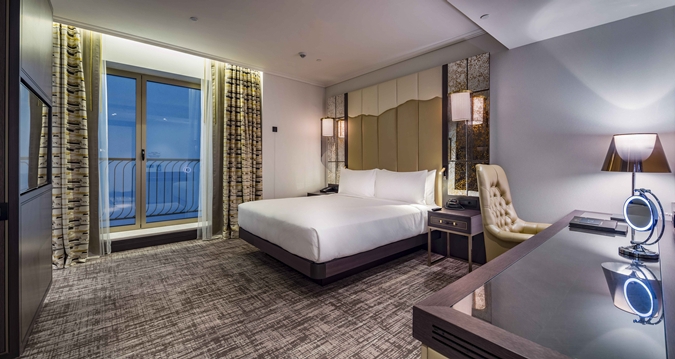 Visiting Montenegro is always very exciting as every season brings its unique colours, the environment is changing and it is very interesting to check it out. If you are seeking a summer vacation spot then any time between May and October is a good time for you, but take in mind that July and August are usually the busiest months and the country is crowded! If you are looking to have an adventure of the season October, November or March and April are perfect to do extreme sports, activity holidays and similar. If you are looking for a new winter spot then visit us from December to February and enjoy beautiful and tiny ski resorts with a great atmosphere! We hope to see you soon in Montenegro!