Montenegro by Air
Accessible from all around Europe!
Flying is the easiest way to reach Montenegro, with direct flights from the UK and many parts of Western Europe to Podgorica and increasingly during the summer months to Tivat. In addition, nearby Dubrovnik in Croatia offers a great further alternative being situated just over the border. A 20-minute drive from Dubrovnik airport will see you arrive at the border with a further 30-40 minutes seeing you arrive in Tivat. Please bear in mind you may have to wait significantly longer at the border in the busy summer months of July and August. It is advisable to leave plenty of time especially if you are travelling back for your return flights!
Airfares are highest from June to Agust and drop during the shoulder seasons - March to May and September to October. The best prices are found during the low season and it also a great time to travel here, as the climate is very pleasant and there is a lot of sunshine.
Montenegro is served by two international airports: Podgorica and Tivat - located just 80km apart from one another, but considering the size of the country these are central and south-west of Montenegro.
Podgorica Airport
sits 11 km south of Podgorica city centre and is the main hub for 'Montenegro Airlines' that flies to many major European destinations. The airport is fairly small, making flying relatively stress-free. Check-in counters open two hours prior to departure and close 30 minutes prior to scheduled departure time. Van and buses operate a shuttle service between the airport and the city centre, but these can be relatively infrequent and do not run at all times of the day. Alternatively, the best option is to take a taxi - these are in surplus in front of the terminal building. Taxis charge a flat rate of € 15, but be sure to confirm this (or negotiate a lower price) with the driver beforehand.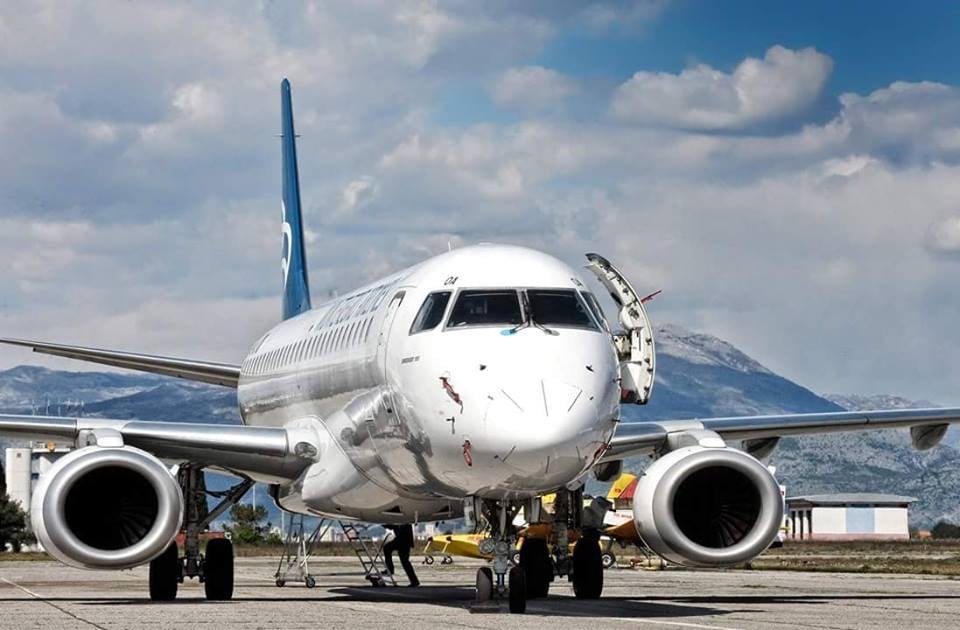 Tivat Airport
sits 4 km north of Tivat city centre that is vibrant and elegant recently renewed destination with the beautiful marina Porto Montenegro. Tivat Airport is also a short 19 km away from the tourist hotspot of Budva. The airport sits very close to the coastline, providing spectacular views of the Bay of Kotor when taking off and landing. Parking is available in front of the terminal, as well as rent-a-car service for those hiring vehicles. Shuttle services to and from the airport are somewhat lacking, therefore passengers are advised to take a taxi to the centre of Tivat, which is well served by public transport. Alternatively, private shuttle services from Tivat Airport to all major towns in Montenegro can be organised in advance at a fee.