Best Beaches in Budva
Hot List Top 10
From Lastva to Petrovac
The pearl of Montenegrin coast, and the shining diamond of the Montenegrin crown,
Budva
, is probably one of the first names you will hear when coming to Montenegrin part of the Mediterranean coast. The home of the small island of
Sveti Stefan
, the Praskvica Monastery and
Sea Dance Festival
, for sure catches the eye not only of tourists and foreigners but also of locals, who are enjoying life in this small city that once used to be an island.
Another thing that Budva (and Montenegro in general) is famous for is its crystal clear water and sandy beaches, which are a must-visit when you happen to be in this charming little town. So grab a cocktail and get ready to find out more about top beaches to visit in Budva.
Jaz Beach
First, you can start from Jazz, the 1.2 kilometres long beach which used to be the home of the annual Sea Dance Festival, before it transferred to Buljarica. This long sandy-pebble beach, with its turquoise waters, is partly used as the nudist beach, while the rest of it is used as a regular beach. It has got ample parking, you can rent paddleboats, kayaks, and jet-skis, and it also very convenient for children. Restaurants and cafes, with refreshing drinks and meals, can be found everywhere along the beach, while the price for an umbrella and 2 sunbeds is
10 euros
. This beach is surrounded by the poplar forest inside which camping sight is tucked. This is a great way to spend your vacation, especially if you like to enjoy nature and if you are travelling with your family!
Best for
: Jaz I – Families with Kids
Jaz II – Of the Beaten Path, Naturism, Remote Experience
Price Range
: Jaz I – moderately priced and Jaz II – affordable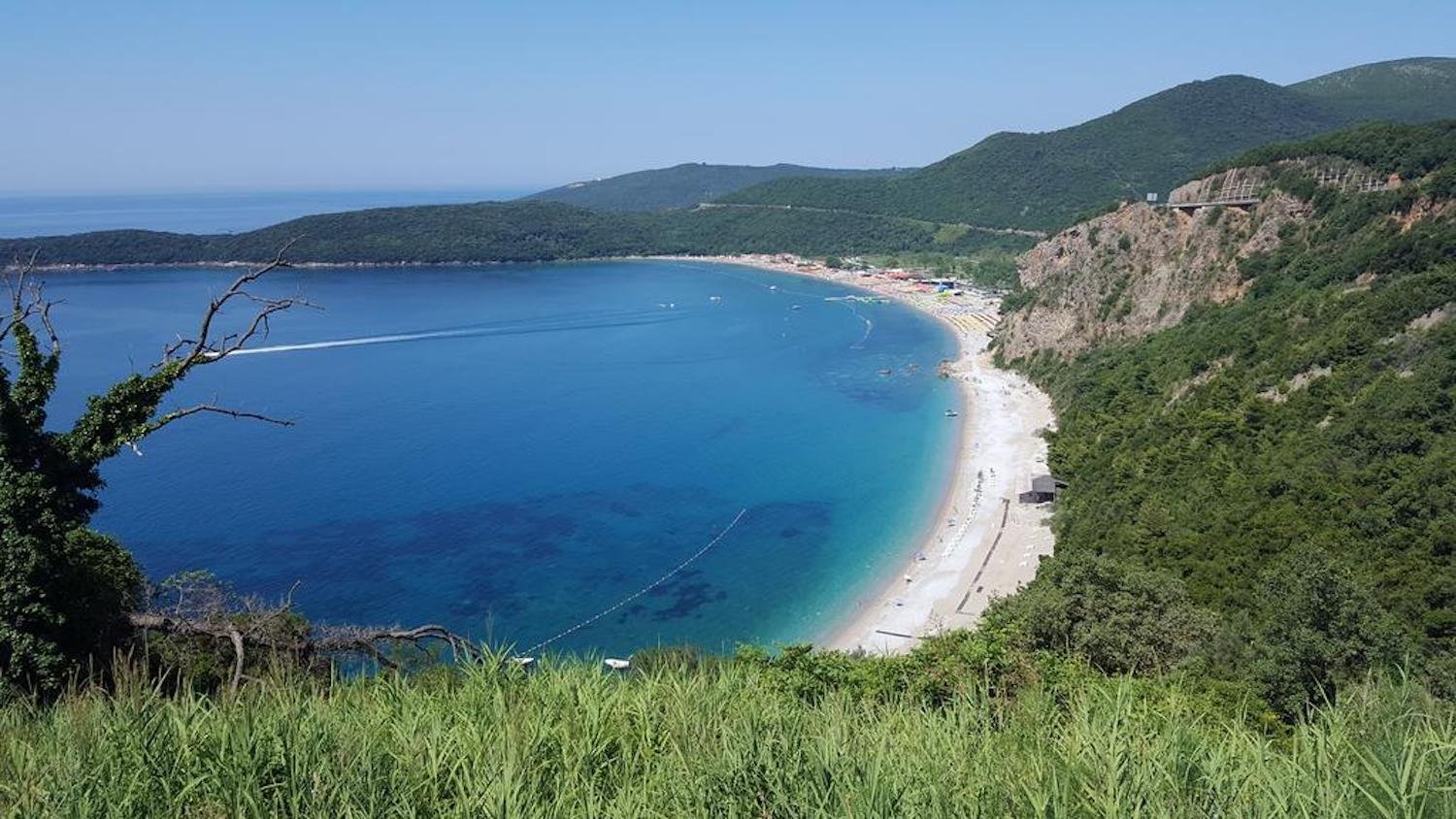 Source: Booking.com

Mogren Beach
On a walking distance from the Old Town of Budva, you will find Mogren, one of the most stunning beaches on the Montenegrin coast. Back in 2004, it was given a Blue Flag qualification, a highly respected and recognized international eco-label, awarded to beaches and marinas that meet strict criteria for water quality, education, environmental management, safety, and services. This qualification is renewed annually. Framed by cliffs and rich vegetation, this beach actually consists of two beaches Mogren I and II which are joined by an easily crossable small tunnel. Impeccably clean waters and pebble shoreline will give you an exquisite experience and the price range is
15 euros
for an umbrella and 2 chairs/sunbeds.
Best for
: Families with Kids, Young Couples, Local Experience
Price Range
: Moderately Priced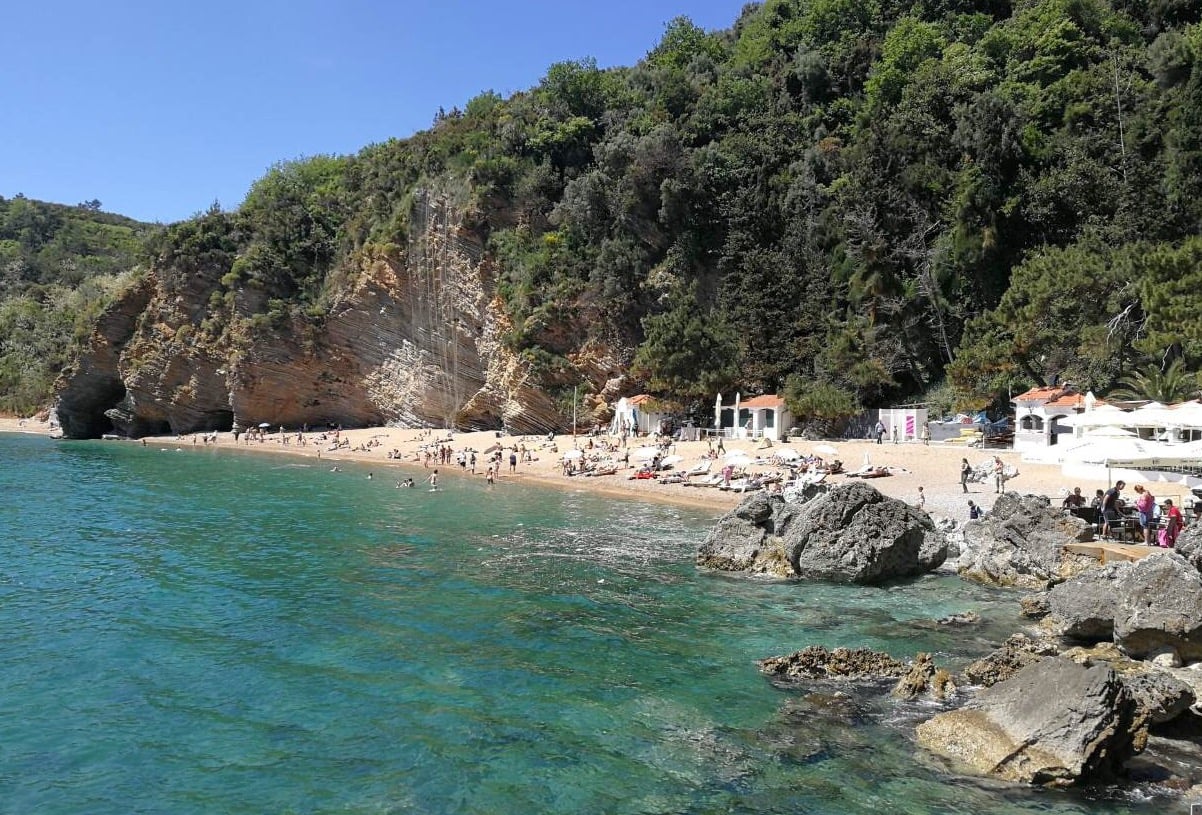 Richard's Head Beach
Richard's Head or locally known as Ričardova Glava is another famous beach which got its name after Richard Widmark who filmed 'The Long Ships' in Budva in 1963. Even though its length is only 100 metres, this is for sure one of the most visited beaches in Budva, because it is located right in front of the walls of the Old Town. So if not for anything else, you should visit this beach because of the stunning view of the Old Town that provides. This beach is equally popular during summer and winter seasons, as it's a favourite spot for locals and visitors to grab a drink or to have a meal, as this magnificent view is making it one of the posh spots to be at when in Budva. Starting in the summer season 2019, part of this beach (just in front of Avala Hotel & Resort) will be marked as pet-friendly and will provide content for your pets!
Best for
: Luxury Experience, Pet-friendly, Young Adults, Party Animals
Price Range
: Moderately Priced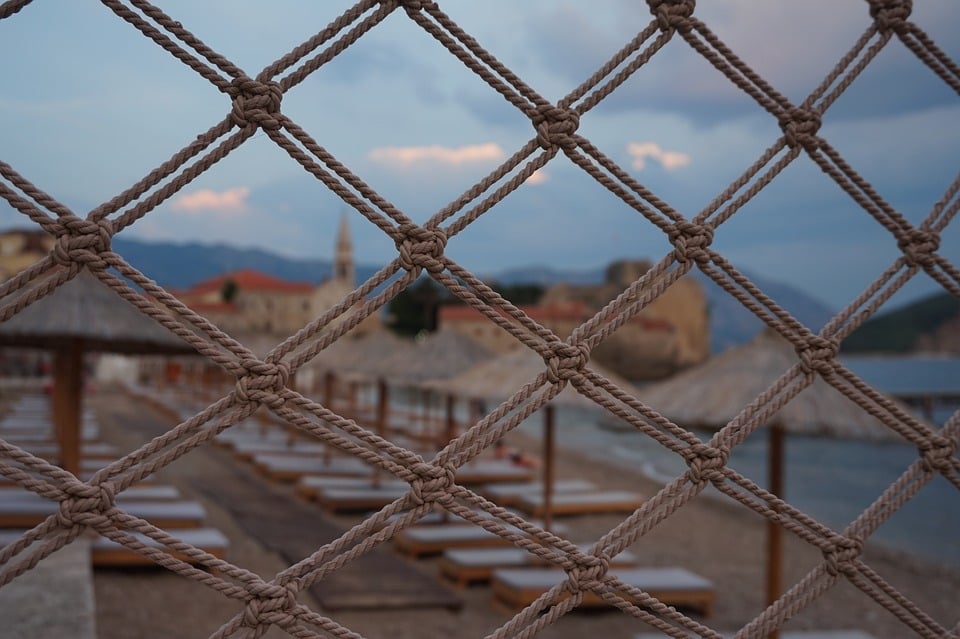 Slovenska Plaza Beach
With a vibrant nightlife and numerous shops and cafes, stands out the largest of Budva's beaches, Slovenska plaža. This 1.5 kilometres long beach is at the same time one of the most crowded beaches, so it is recommended to visit it in the early morning hours, in order to secure yourself an umbrella and lounge chair. You can also enjoy a lot of water activities like a parasail, bungee, etc. This beach is mostly recommended for younger people who like parting during the day, but its parts that are quieter are frequently visited by families. One part of this beach will be marked as pet-friendly, with all the content for your pets included, starting in the summer season 2019.
Best for
: Families, Pet-friendly, Groups, Teenagers
Price Range
: Affordable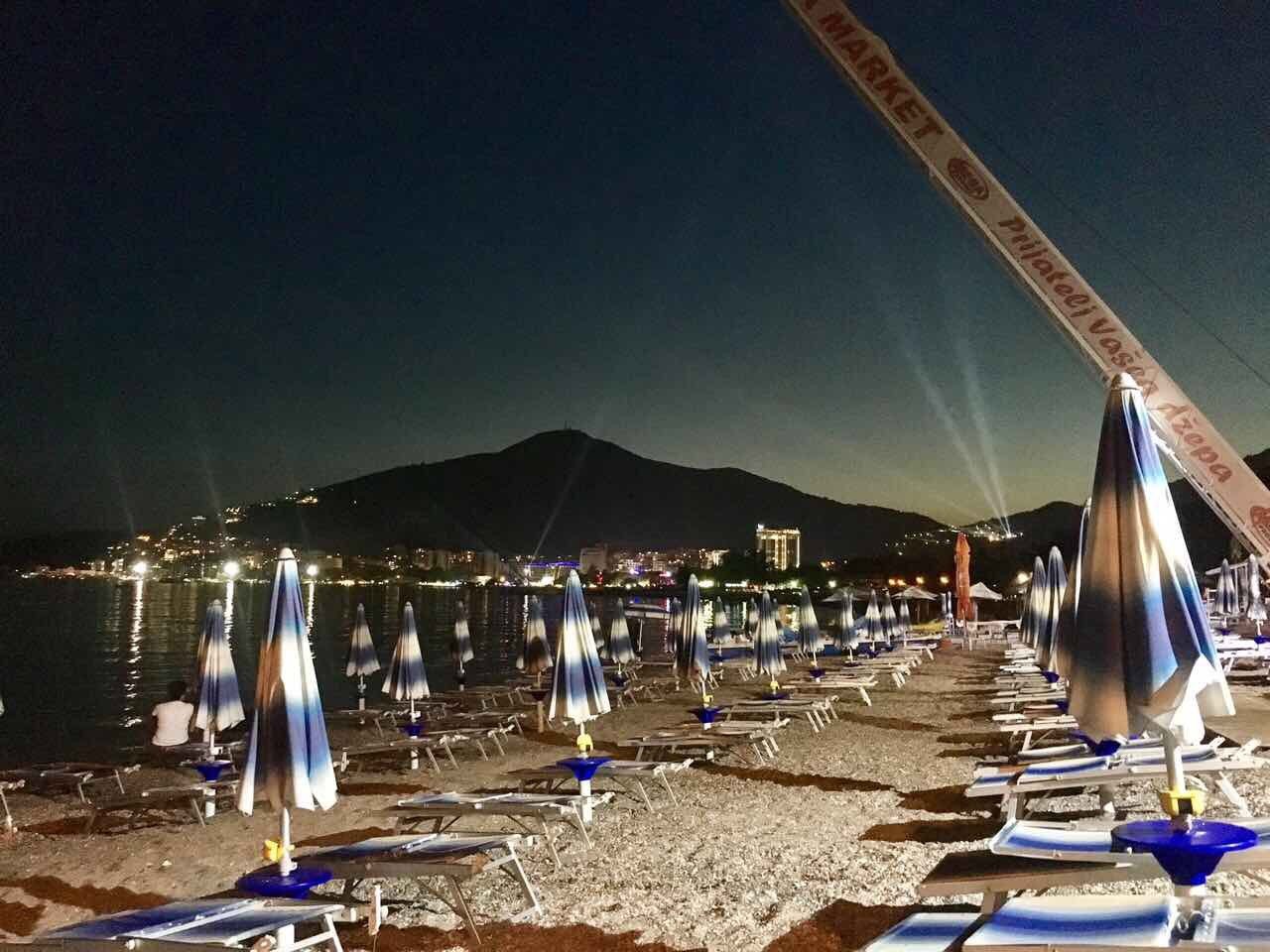 Becici and Rafailovici Beaches
Bečići is another beach worth paying the visit, as it was given the title of one of the best beaches in Europe back in 1935. Decades after, it has managed to maintain that title! Proudly being the owner of one of the cleanest waters amongst the Montenegrin beaches, it is divided into several hotel and public beaches. It has numerous bars, restaurants, and shops, providing you with everything you need for an enjoyable vacation. Price of sunbeds and umbrellas ranges from
6 to 12 euros
, depending on which period you visit the beach. One advice - be cautious at this beach, because the water gets deep really quickly.
Right next to Bečići, Rafailovići beach is placed. Actually, there is no clear boundary between these two beaches so after going to Bečići, it is impossible not to visit Rafailovići. Good sand, clear water, reasonable prices, and a quiet environment, especially in the mornings, make this beach a paradise for families with children.
Best for
: Families with Kids, Groups, Teenagers
Price Range
: Affordable to Moderately Priced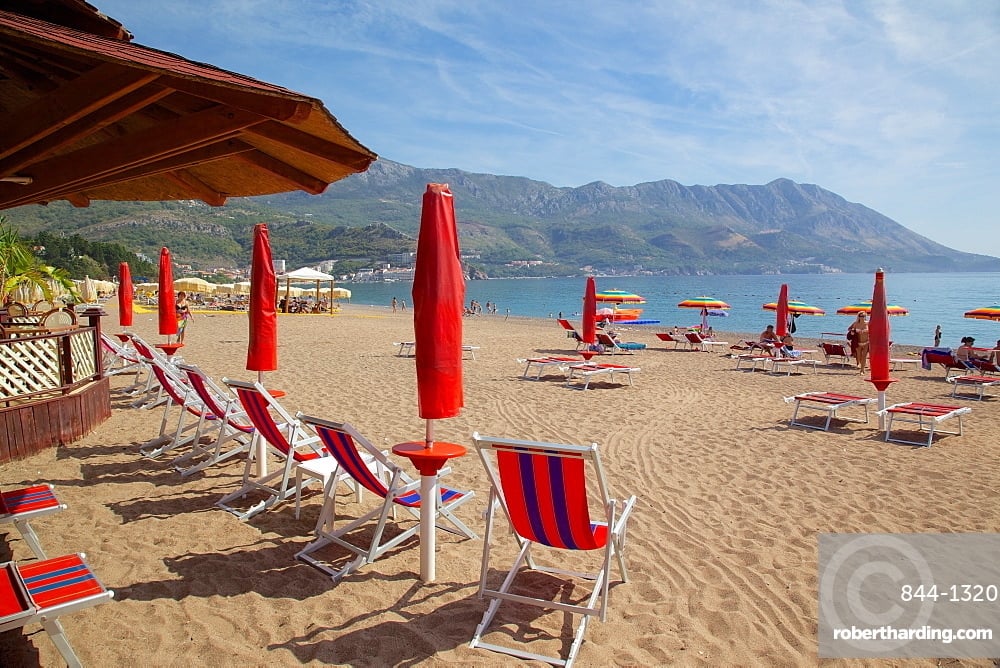 Photo by Robert Harding


Sveti Stefan Resort
Coming to Budva and not visiting Sveti Stefan is unacceptable. This hotel-town attracts celebrities from all around the world with its charming luxury. The two beaches of Sveti Stefan stretch on both sides of the island connecting the hotel to the coastline. There's a total of 1170 m of the beach, where you can enjoy swimming and sunbathing. The beach from one side is reserved exclusively for the guests of this luxurious hotel, while the other side is open for public. For guests staying at the Aman Resort, in the north part of the Sveti Stefan beach, you will find a 300 metres long beach Miločer reserved only for the guests of this resort. To enter this high-category sandy beach, you have to pay
120 euros
.
Best for
: VIP experience, Luxury
Price Range
: Premium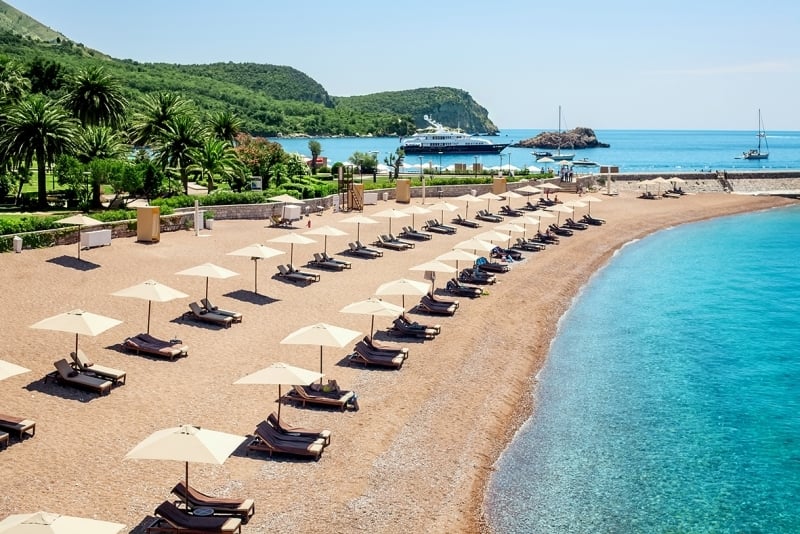 Kamenovo Beach
One of the cleanest beaches at Budva Riviera for sure belongs to Kamenovo beach. Easily accessible from the nearby highway, this beach is for all those who want to run away from every day's city noise. With fair prices from
10-12 euros
for a sunbed and umbrella, the characteristic of this beach is a high number of sunny days, due to its favourable south-east position. The number of bars and cafes with refreshing drinks can be found here, making your day even more convenient.
Best for
: Group of friends, Party animals, Young adults
Price Range
: Affordable to Moderately Priced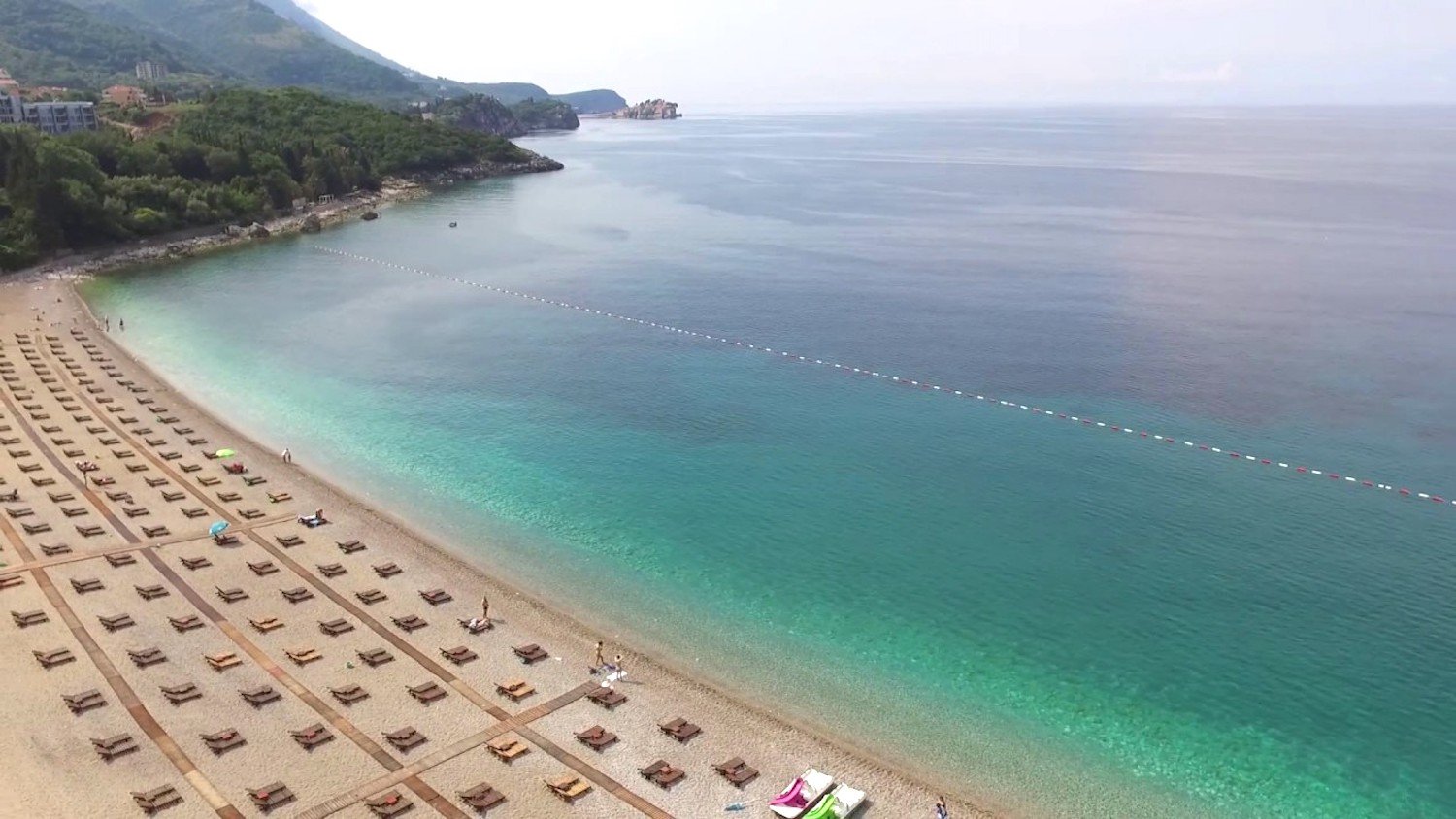 Photo by Slavko Nikolic


Perazica Do Beach
On a 20-minute walk from Petrovac, you will come across another small but celestial beach, which you would not be able to resist. Perazica Do is ideal for spending time with your better half or enjoying with friends. With free parking, restaurant with amazing food and fast service and sunbeds and umbrella for the price of
10 euros
, you will for sure come back to this beach.
Best for
: Couples, Friends
Price Range
: Affordable to Moderately Priced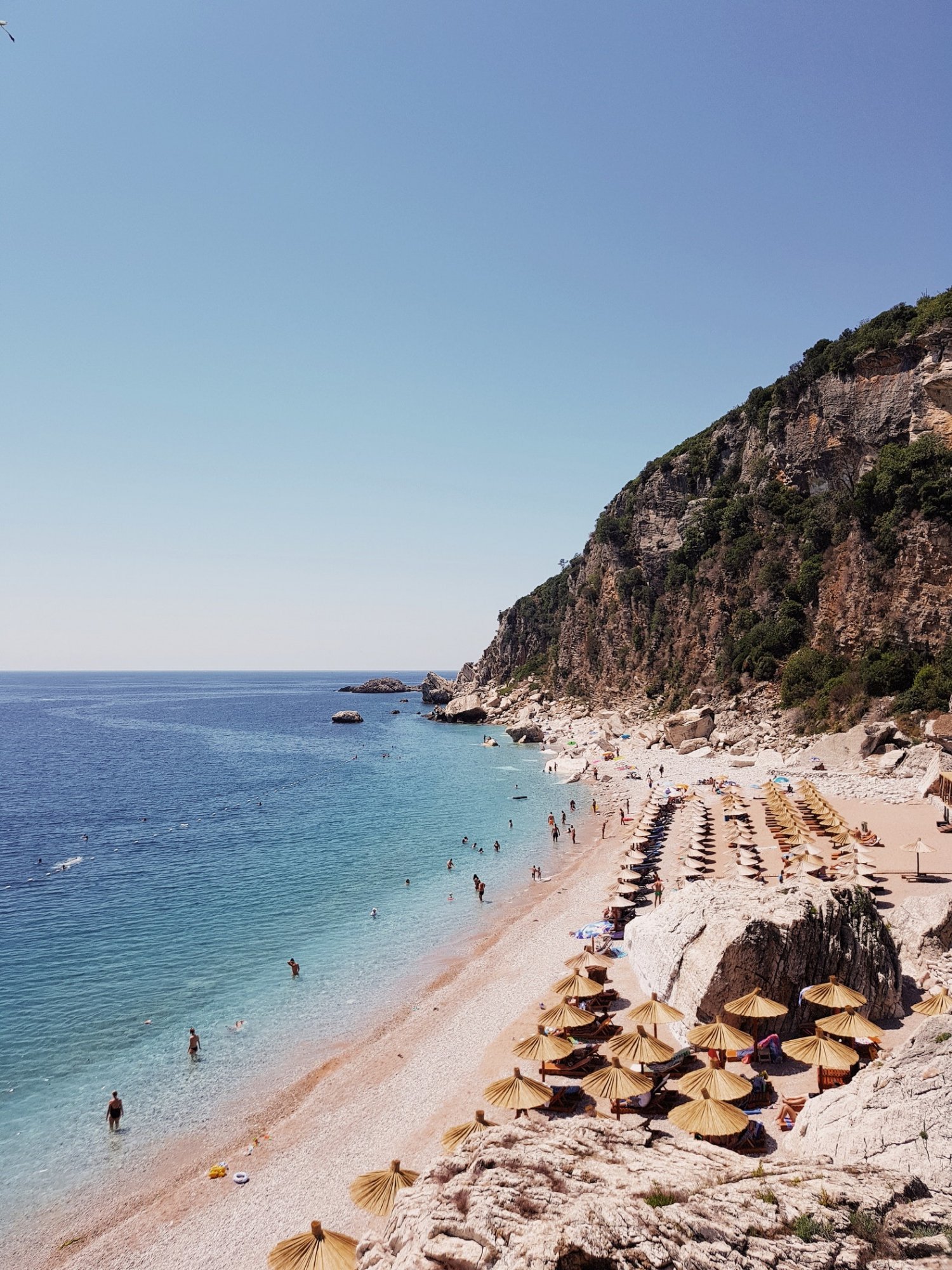 Drobni Pijesak Beach
South of Petrovac, between Sveti Stefan and Reževići coves, Drobni Pijesak Beach lies. This 240 metres long, pebble beach is surrounded by green vegetation, making it perfect for an escape from reality. You can rent sun umbrellas and sun beds while parking is free.
Best For
: Families, Groups, Party Animals
Price Range
: Affordable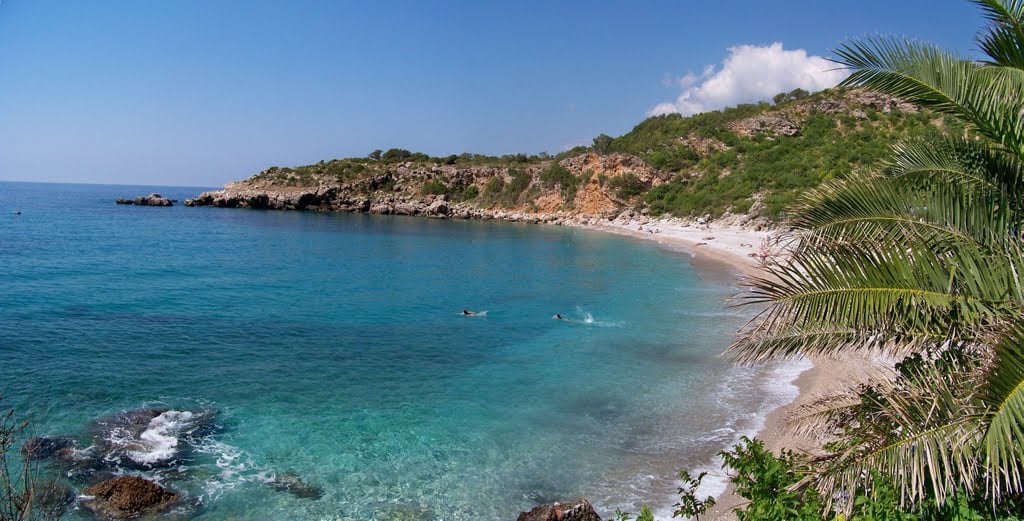 Photo by Villa Pastrovka


Buljarica
The home of the Sea Dance Festival, a 2km long-beach located between Budva and Petrovac, Buljarica is the number one beach if you want to avoid the summer crowds. This spacious and tranquil beach, with clean and pristine waters, will give you the feeling of absolute heaven while enjoying the sun and refreshments from the near bars and cafes. A camp for tents and caravans is available, and you can get the sun lounges for the price of 3 euros! From 2018, this beach has become the place where the best party happens at the annual Sea Dance Festival. If you plan to visit this beach, visit it at the end of August when you can enjoy this festival too!
Best For
: Nightlife, Families, Groups, Off the Beaten Path
Price Range
: Affordable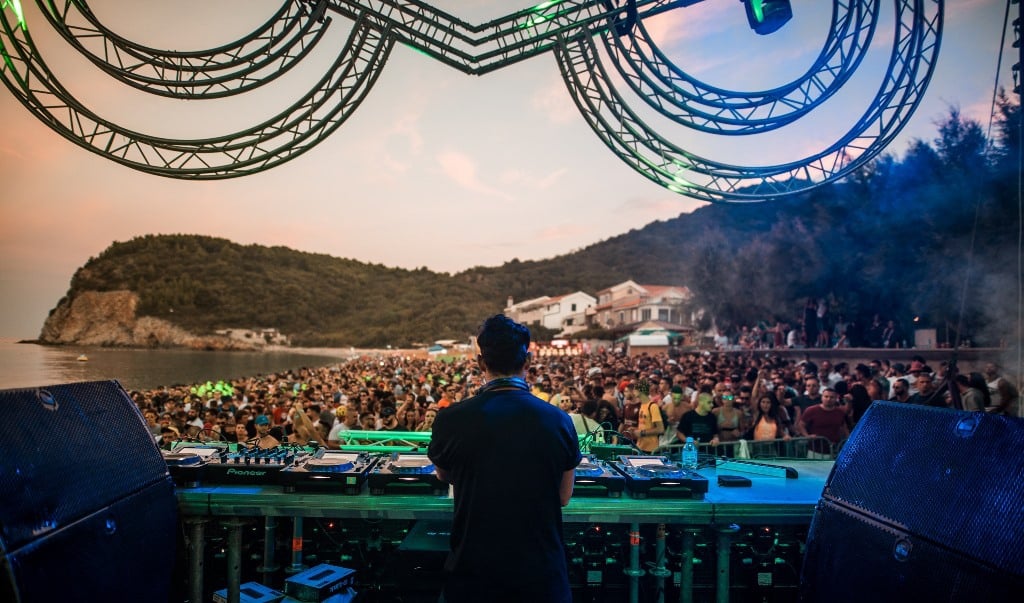 Sea Dance Festival