Top 7 Things to do in Central Montenegro
Hot List Inspiration Top 10
Central Montenegro
is a region located around the capital city of Podgorica. It covers the area that encompasses cities of
Podgorica, Nikšić, Danilovgrad, Cetinje
, and locations of
Rijeka Crnojevića
and
Virpazar
.
This region reveals the real picture of Montenegro, integrated into its two capitals: the
Old Royal Capital of Cetinje
, a culturally rich area, with many culture-historical monuments to visit and
the current capital city of Podgorica
with its modern and urban architecture, as the administrative centre of the country. Here we'll give you some advice and recommendations, what to do in Central Montenegro.
1. Don't miss cultural events and the annual festivals
The cities located in the central region of Montenegro are famous for their cultural activities, so you can always decide to join and get to know the cultural side of Montenegro.
In Nikšić, Bedem Fest and Lake Fest are the famous rock music festivals taking place in August and September;
in Cetinje, Summer in the Old Capital is a festival of live music, art exhibitions, folklore dances, literary events, etc., which lasts during the whole summer, representing the rich offer of the old royal capital.
Some of the other events interesting to visit are Cetinje Biennial, a prestigious art manifestation, and International Hill Climb Race, a race from the town to (and up) the Lovćen Mountain.
Podgorica, as the capital city, holds several events and festivals throughout the whole year. Podgorica's Cultural Summer is a summer-long festival of various cultural happenings, like theatre plays, movie nights, open-air concerts, etc.
Annual International Book Fair is taking place every year, attracting visitors from all around the world, and
Podgorica Christmas Bazaar, taking place from 2018, completing the city's rich New Year's offer.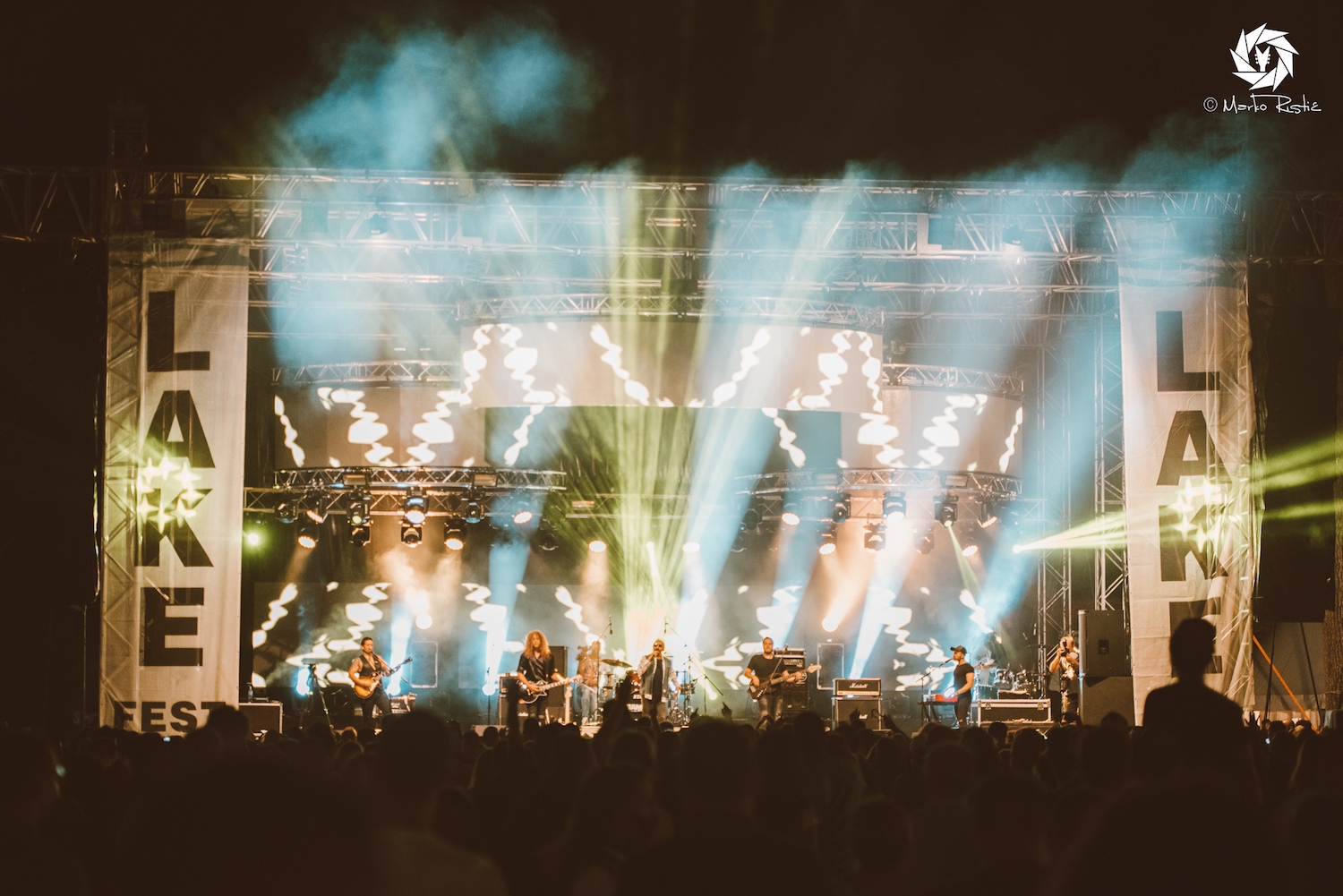 2. Visit religious monuments
Religion is an important part of Montenegrin identity. Montenegro is a
multi-ethnical
and
multi-religious
country, where monuments of all 3 religions practised here, can be found across the whole country. Dozens of
churches
,
monasteries
,
temples
,
mosques
etc. are open not only for worshippers but for visitors as well.
Some of the most beautiful examples of this type of architecture can be found in Podgorica, Cetinje and Nikšić: the imposing
Temple of Christ's Resurrection
in Podgorica, the unique
Cathedral Church of Saint Basil of Ostrog
in Nikšić; the
Ostrog Monastery
, as one of the most visited monasteries, historically valuable
Cetinje Monastery
in Cetinje, etc. An article we've recently written about
religious monuments in Montenegro
can give you an idea of where to go and which monuments to visit.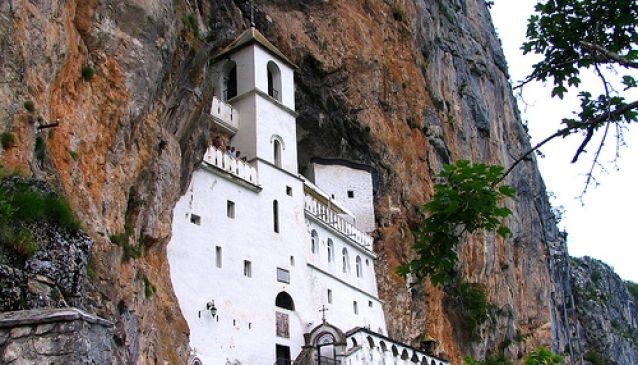 3. Visit Njegos's Mausoleum on Lovćen Mountain
In Cetinje, you will have the chance to visit
Njegoš's Mausoleum
, officially the highest-located mausoleum in the world, at 1657 metres above sea level. The Mausoleum is dedicated to one of the Montenegrin greatest rulers and poets,
Petar II Petrović Njegoš
, whose last wish was to be buried at this place. It takes 461 steps to climb to the tomb, and a 28-tonnes heavy statue, from where you will experience the most spectacular view of the mountain. Besides the Mausoleum, you can visit the
National Museum of Montenegro
and
Biljarda
, as the important cultural monuments of the city.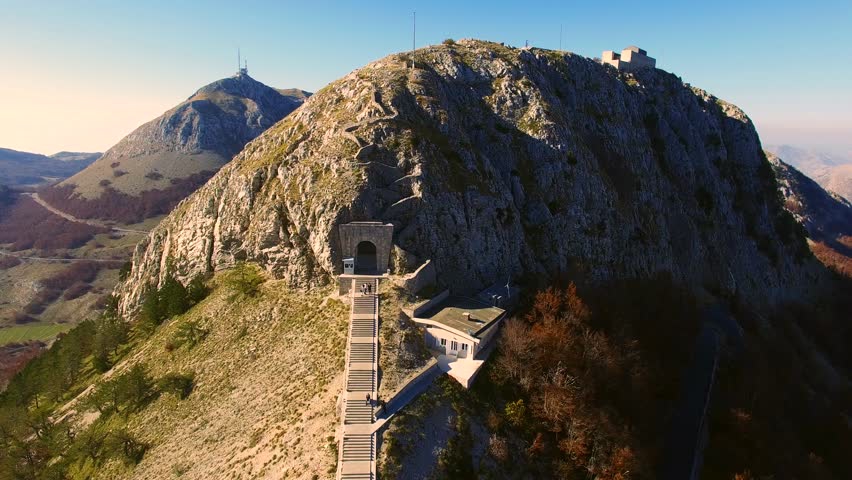 Shutterstock
4. Explore Lipa Cave in Cetinje
Located 4 kilometres from Cetinje,
Lipa Cave
is known as one of the largest caves in the country. It is the only cave opened for organised visits and tours, providing you with an unforgettable experience of unspoilt nature in 2.5 km of illuminated and equipped passages. The helpful and well-trained guides will do their best to provide you with useful information about this miracle of nature. The tour takes only a couple of hours and you will be richer by another beautiful experience.
5. Experience the nightlife
Nightlife is a segment of Montenegrin lifestyle which has to be on your "
things to do list
", especially during summer, when the entire country comes is vivid. For crazy parties in clubs and discos, you will be heading to the south, but the central region does not lag with its offer.
Fridays and Saturdays are popular days for going out, buzzing with good energy and performances of local bands. NK Pub, Montenegro Cafe Pub, Montenegro PUB, Café Floyd etc. are just some of the most popular places for the lovers of casual sound. During the day, these pubs and bars turn into clam, peaceful spots where you can enjoy your morning or afternoon coffee. For the lovers of parties and more heavy sound, several regionally known
clubs
can be found in Podgorica and Nikšić.
6. Enjoy the great food and drink offer
Montenegrins are known as gourmets who enjoy preparing food as much as they enjoy consuming it. Each part of Montenegro has its specialities which are unique in taste, and the central region is where you will get the opportunity to taste original Montenegrin products.
The inevitable
Njeguški Pršut
(dried/smoked ham), together with
Njeguški Cheese
are found in the Lovćen region; the famous
Podgorički Popeci
and
Japraci
in Podgorica region, together with the most famous Montenegrin wine sort
Vranac
. In Nikšić, you can enjoy the most popular served beer,
Nikšićko Pivo
, produced in this city. There is a wide offer of restaurants, bistro-bars, and taverns where you can enjoy the best of the offer, not only of local but of international cuisine as well. Check it out
here
.
7. Recreational Walks in the Nature Parks
If you don't like visiting cultural and historical places and monuments, and you're more of a "
relaxing and enjoying in nature
" type of person, you can visit
Adventure Park Gorica
, located in Podgorica. It is a popular getaway place from the crowds and city noises, the perfect place for relaxing and indulging in the charms of nature.
In Nikšić, you will find a similar place to Gorica, also located on a hill outside of the town.
Trebjesa
, as the main nature park of Nikšić, is recognisable for its sports, recreational and tourist content. There is also a
hotel
located on the top of the hill, offering an amazing view of the city.