Eat & Drink - Podgorica, Montenegro
Food & Drink
Our Top Experiences and Tours in Montenegro:
If youʻre booking your trip to Montenegro last minute, we have you covered. Below are some of the top tours and experiences!

Podgorica

, as the Capital and largest city of Montenegro, in the best way presents the modern way of life in our country. Located in the central part, at the crossroads of all the main roads, Podgorica combines the best of history, culture, and tradition of both north and south, and presents it in its unique way.

Podgorica is the centre of Montenegro in administrative, cultural, medical, and many other ways.

In case you don't have any plans and you enjoy doing nothing in your leisure time, we recommend you to do the favourite thing of most of the Montenegrins -

to go out for a coffee or a quick brunch/lunch

at some of the most attractive spots.

In this blog, we have narrowed down our favourite places to eat and drink in Podgorica but, we are looking forward to hearing your suggestions as well. Besides, we leave you the link with the selection of

top things to do in central Montenegro

.
Restaurant Porto
Located in the old town of Podgorica with its low-key exterior but the surprisingly pleasant ambience is the right place for lunch with friends, family, business partners, but also a romantic dinner with a partner. With its diverse selection of fresh food, inspired by local and international specialities, you can taste many fish dishes here. The menu also includes other offers such as hot and cold appetisers, soups and stews, and various types of cheeses and salads. Also, you have the opportunity to choose from more than 100 wine labels from the wine list on offer.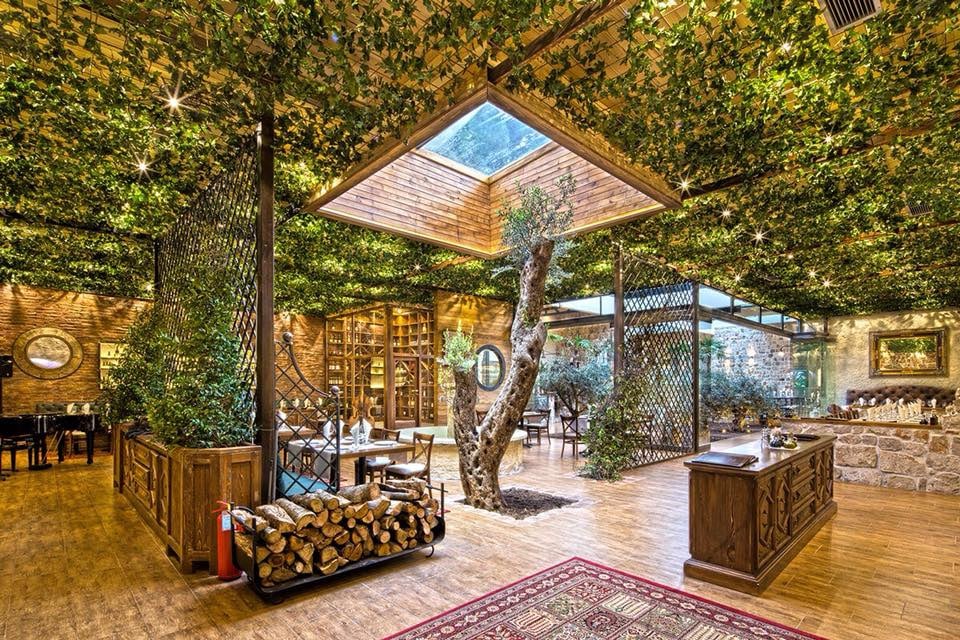 The Living Room Lounge & Dining
...is a place you will go if you want to taste the best cocktails in town. Additionally, here you will encounter the best combination of service, food and drinks offer and elegant atmosphere. The Living room was proclaimed the best lounge-bar in the city by the Tourist Board of Podgorica. The concept of this place is designed to represent a version of your living room. An ambience that will meet your every need, whether you are here for a business meeting, a tea party with your family, or a drink with friends. What makes it stand out based on the customer comments is the exceptional kindness of the staff.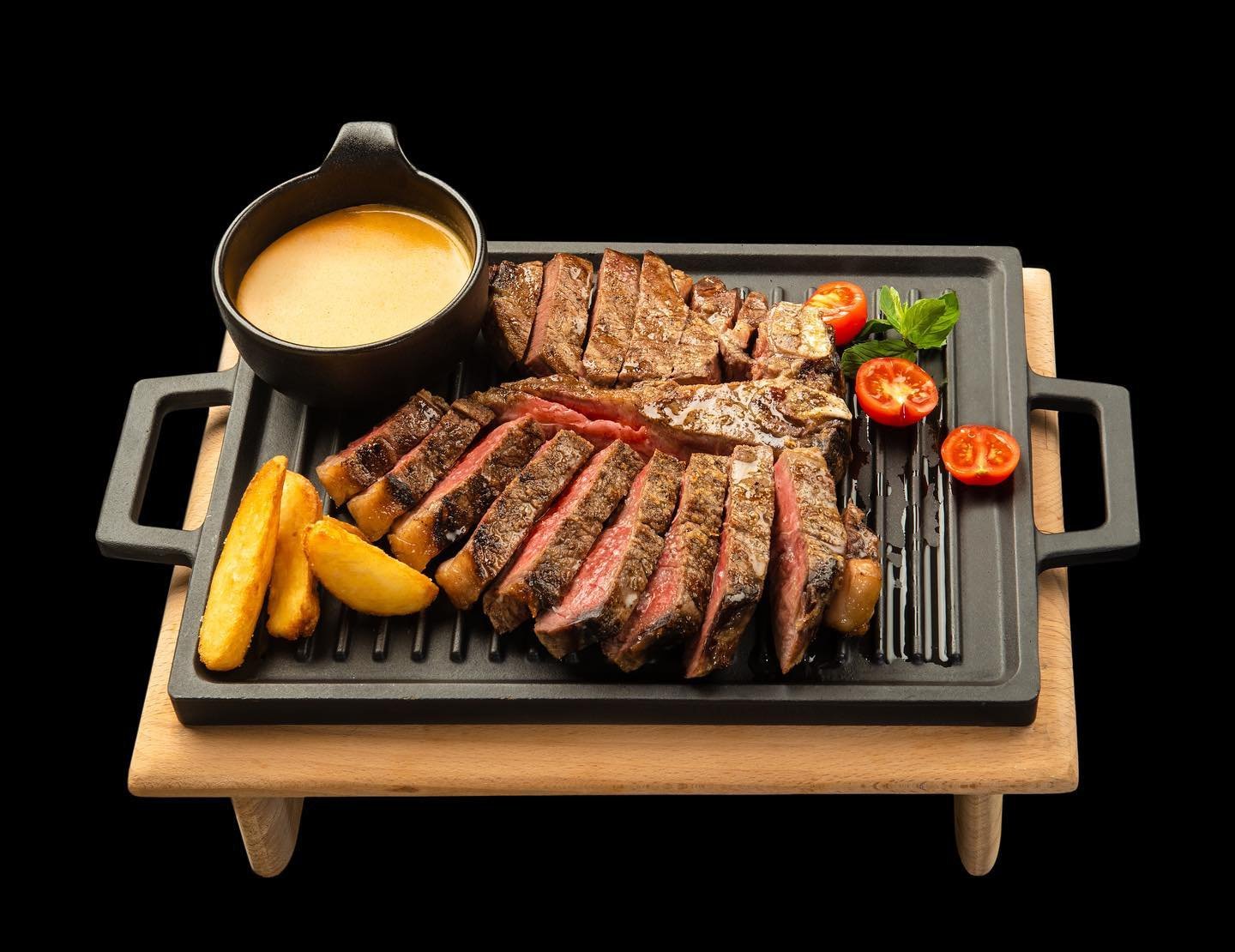 Terminal 4
...is located on the top floor of the City Mall with a magnificent terrace and view. Here you can taste different types of cuisine such as Italian, Mexican, American, and the menu is adapted for vegetarians. The good thing is that it is located in the mall, so after exhausting shopping, you can come here for refreshments or lunch to recharge your batteries.


Tavern Lanterna
...is a convenient place for a break and a unique experience in the Capital. According to comments on TripAdvisor, it ranks high among restaurants in Podgorica. This tavern is decorated in a Mediterranean style and includes a wide range of national dishes, as well as many specialities of international cuisine. It offers the possibility of delivering food and drinks to any address in the area of Podgorica. The team of Konoba Lanterna also worked on the entertainment program and formed the Quartet 'Lanterna', which has a distinctive musical offer. So, Sundays at Lanterna are reserved for music events.


Pizzeria Forma
...has been working in Podgorica since 2007. Thanks to the high quality of food and service, it has quickly become a favourite place of the locals. Forma is best known for its excellent pizzas, but also offers pasta, sandwiches, pancakes, pies, and various desserts. It has two locations in Podgorica, one is close to the bus station and the other location is Njegoševa street, in the very heart of the city. In addition to the modern ambience, Forma has a beautiful terrace in the walking zone. Customers who once had lunch here are always happy to return for their favourite meals.


Marquez
...is one of the few restaurants of its kind in Podgorica. They are recognised by its Tex-Mex cuisine, which as the name suggests, combines Texas and Mexican cuisine. Even those who are not fans of Mexican food, cannot stay indifferent after tasting the food here. A pleasant and somewhat unusual ambience will give you the impression that you are not in Podgorica for a moment.



Gostiona 1928
...is amongst newer restaurants in town, opened in one of the most popular and beautiful streets in Podgorica called Bokeska. Gostiona 1928 is the part of the Culture Club family. Based on the selected traditional and modern menu, professional service, and quality music, Gostiona 1928 has immediately attracted the attention of citizens of Podgorica, and soon became one of their favourite addresses. Even though located in the strict centre of the city, this is a calm place with extraordinary interior and ambience, and more than satisfying the Mediterranean, European and East European dishes.
Street Bar
...is one of the favourite bars of the locals who come here equally to enjoy morning coffee, but also evening going outs. Known for its superb cocktails, this is a place where you will also find a large selection of brandies and wines. Top musicians and staff are an indispensable part of the ambience. During the summer months, live concerts organised on the terrace in the open garden, give you a special experience.



A Scottish Pub
...is a must-visit place in Podgorica that represents a mixture of Scottish and local atmosphere. In this pub, ornamented with Scottish details, you will encounter friendly locals and visitors, good beer and whiskey selection, as well as some excellent local food.


Dzada
...is a coffee shop that gathers people of all profiles and ages. Don't be surprised if you see students engaging in their school activities with some refreshments, or colleagues taking a short coffee break from work. The actual name of the cafe is Bulevar, which means Boulevard, but people started calling it Dzada which is Montenegrin archaic slang for street, and the name stayed. People from all sides of the city come here to enjoy their morning coffee and newspaper, in this small pub nestled in one of Podgorica's neighbours.


Hugo Bar & Kitchen
...is the right place for a relaxing afternoon with your friends, with a dynamic combination of different tastes, good tones and scents. In the words of the customers, with its nice setting and good music, it is more of a cocktail bar vibe. Located in Bokeska street, this is where you stop after a promenade for some delicious Mexican food, chicken, pasta, sandwiches, etc. Kindness, professionalism, fast service, and nice ambience are guaranteed.


More recommendations: