Top Reasons to Visit Montenegro in 2019
Hot List Top 10
Our Top Experiences and Tours in Montenegro:
If youʻre booking your trip to Montenegro last minute, we have you covered. Below are some of the top tours and experiences!

 

Whether you are looking for some real adventure or to indulge in some much self-needed care, 2019 is the right year for travelling and exploring. But, not anywhere, because we have the ultimate destination for you – Montenegro! From its breathtaking intact nature, through its historic cities and authentic food to the welcoming and friendly people and vibrant summer nightlife, this Mediterranean pearl is becoming one of the favourite travel destinations. So if you're looking for a place where from the tranquil and sandy beaches you can easily reach the snowy ice-peaked mountains, then look no further.

There are so many reasons to visit this Adriatic gem and here are the top 10 reasons why you should do it in 2019:

 
LESS EXPENSIVE THAN MOST EUROPEAN COUNTRIES
Located in Southern Europe, on the border with its attractive Adriatic neighbour Croatia, the geographic position of Montenegro, gives it the luxury of being one of the cheapest European travel destinations ideal to visit. With its surprisingly small surface, you can pay a visit to the most captivating and enchanting locations from the north to the south; from the mountains to the sea, in just one day for very little money.

 
HEAVEN FOR OUTDOOR ACTIVITIES
When coming to Montenegro, don't forget to pack your hiking equipment because 80% of the country is covered in mountains. The vast mountain ranges and forests offer an amazing chance of exploring nature in five National Parks. There is approximately around 60 hiking tracks but you should be very careful and cautious when traveling alone because there are many undiscovered and dangerous paths and trails.
The epic panoramas you'll get to see while touring are for sure worth all the trouble. So basically Montenegro is an outdoor utopia for the sports lovers and adrenaline junkies. Hiking, biking, kayaking, rafting, canoeing, and zip lining are just some of the adrenaline-fuelled
activities
that will provide you with an unforgettable and unique experience. A new trend rising is connected to sports travels and some young Montenegrin startups can offer you amazing
fitness and yoga experience
, too!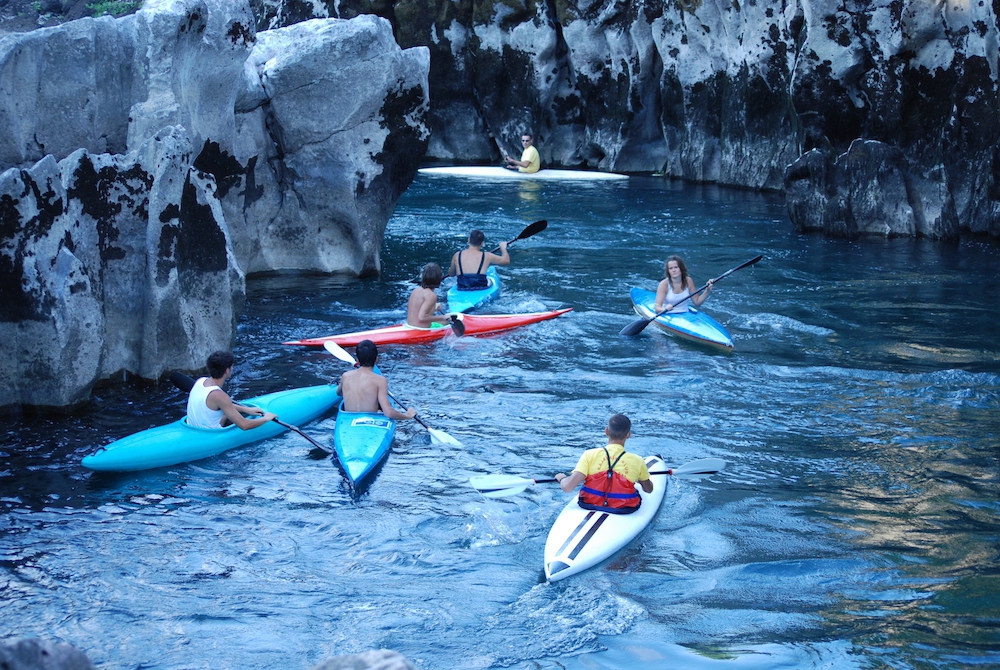 BAY OF KOTOR
The magnificent
Bay of Kotor
is for sure "the jewel in Montenegro's crown." Here, dominating mountains meet the Mediterranean while the Bay extends and disappears between the peaks giving you a spectacular sunset view over the Adriatic. Once ruled by the Venetians, this is a place where you can still feel the influence of the great Italian rule throughout the cuisine, architecture and local life.
Kotor
,
Perast
,
Herceg Novi
and
Tivat
with their exclusive grace and outstanding universal values will captivate you. And, not to forget, Kotor is on the
top list of European destinations to visit
, again this year!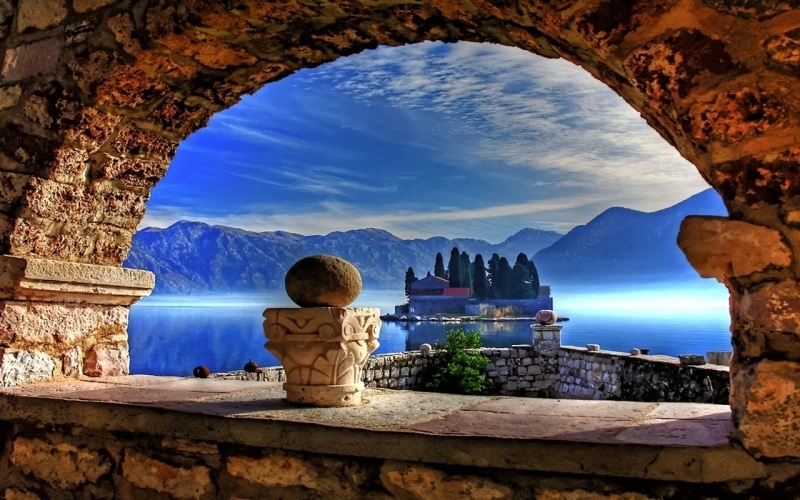 AUTHENTIC FOOD
It's impossible to visit Montenegro and not try the food here. The diverse regions, climate and foreign influences (Turkish, Austrian, Hungarian and Italian) over the centuries have left their mark on
Montenegrin cuisine
, creating interesting gastronomy with a focus on locality and seasonality. The diversity varies from seasoned seafood, risotto, and salads on the coast while going further towards the north, cheese, meat, and prosciutto are an inevitable part.
Njeguški pršut
or Njeguši Prosciutto is for sure one of the most recognisable authentic products which is protected by the national code quality label. And of course what is eating prosciutto without spicing it up with home-made brandy or
rakia
, characteristic only for these areas.
Almost every town of Montenegro has its own farmers' market, where you can buy homegrown, organic ingredients for any meal you'd like to prepare. Vegans would enjoy this, too!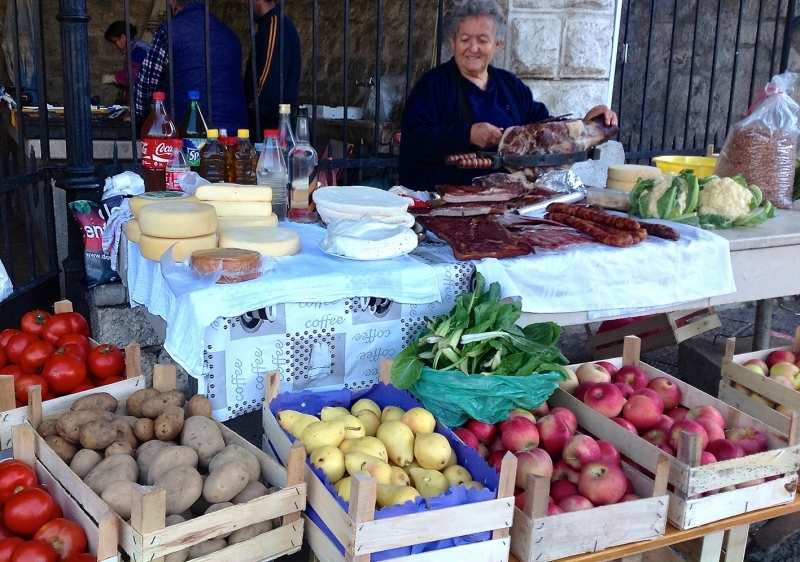 HISTORY AND CULTURE
Montenegro has a strong legacy of
history and culture
that has existed since the 6th century. Numerous art galleries, archaeological sites, museums, churches, and monasteries are the reflection of the country's diversity. Our Lady of the Rocks, one of two tiny islets in the Bay of Kotor; the UNESCO-protected Old Town of Kotor;
Ostrog
and
Cetinje Monasteries
,
The Mausoleum of the Bishop Njegoš
are just some amongst the must-see culture-historical sites.  
BEST BEACHES
Still being under the radar travel destination, Montenegro is becoming a favourite for holidaymakers, attracting them with a total of 117 beaches over almost 300km long coast. It is a real heaven for beach lovers and sun addicts, with an average number of 240 sunny days during the year. From pebbles and docks in Bay of Kotor, through sandy, crowded beaches in Bar and Budva to long, ocean-like beaches in Ulcinj, you will fall in love with the sight of the crystal clear, turquoise water mixing together with the sand. See our selection of best beaches in Montenegro
here
.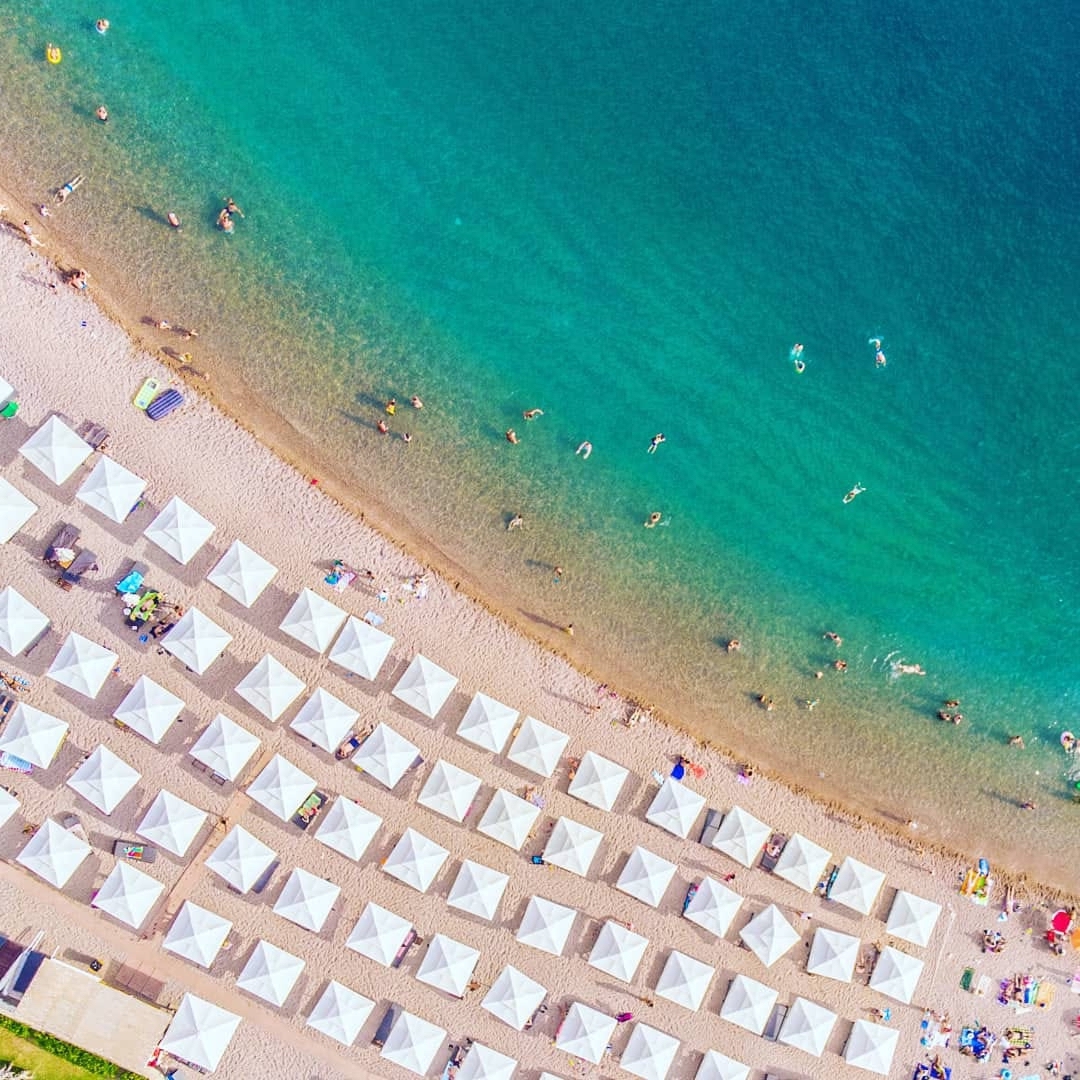 LAKES AND RIVERS - for adrenaline addicts
As a country with very large hydro potential, including numerous rivers, natural and artificial lakes and access to the Adriatic Sea, Montenegro attracts a great number of tourists and visitors. The impressive fact that the largest lake in the Balkans,
Skadar Lake
and Europe's deepest river canyon
Tara Canyon
are located within the surface of 13.812 km2 is one more of a reason why coming to Montenegro should be on your bucket list. Other than its extreme beauty, these spots offer extreme sports activities such as rafting, canyoning, kayaking etc. and are usually spots of choice for people who are fit and are travelling for adrenaline shots, too.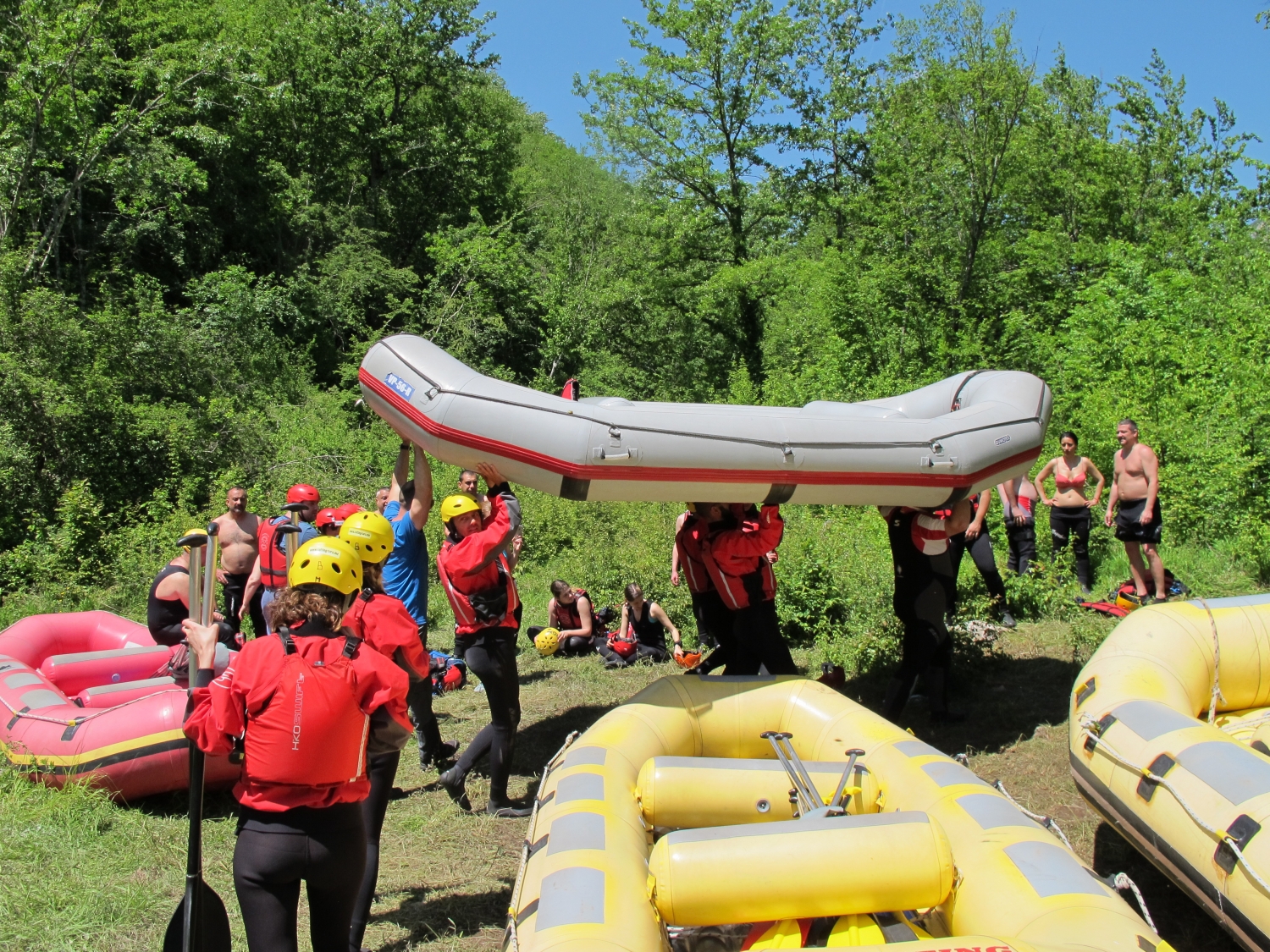 NIGHTLIFE
The
nightlife
of Montenegro comes in all sizes and shapes, offering something for everyone: open-air clubs, bars, cafes, pubs with live music, discos etc. The capital city of
Podgorica
is the epicentre of nightlife activities with plenty of pubs and bars with excellent live music, but if you're more of a "crazy-party" person, then head down to the coast to
Budva
, locally knows as "Montenegrin Miami".
Many famous guest regional music stars and constant beach parties will give you just a glimpse of dynamic vibrant nightlife. Popular pop-up discotheques and night clubs, that are only operating during the summer season, are giving the special charm to
Budva's nightlife
and it turns out to be one of the most visited spots in Montenegro when it comes to going out at night! Every city in Montenegro has at least a few night clubs or pubs, so wherever you are around the country - don't miss this Montenegrin experience!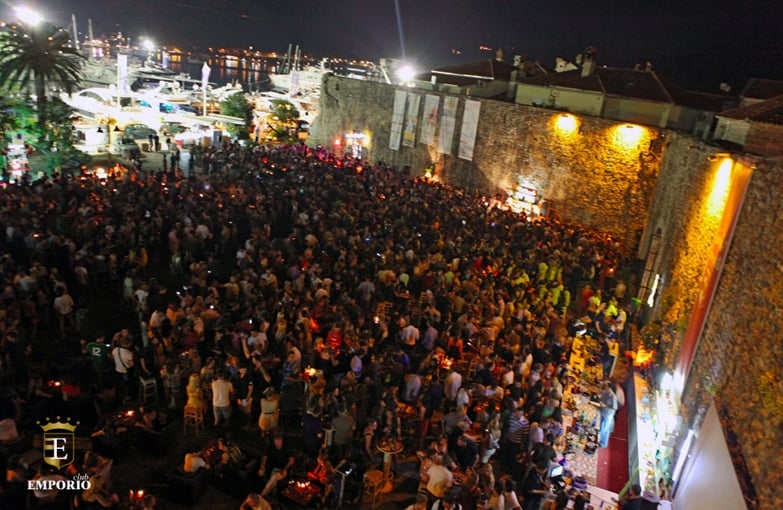 MUSIC FESTIVALS
As the summer festival season is approaching, Montenegro revives with the festivals that continue throughout the whole summer. Over the past years, summer festivals especially music festivals have reached global popularity, and of course, Montenegro is not missing out. One of the biggest music festivals is
Sea Dance Festival
which attracts over 80.000 of visitors for a 3-day music paradise at the beach.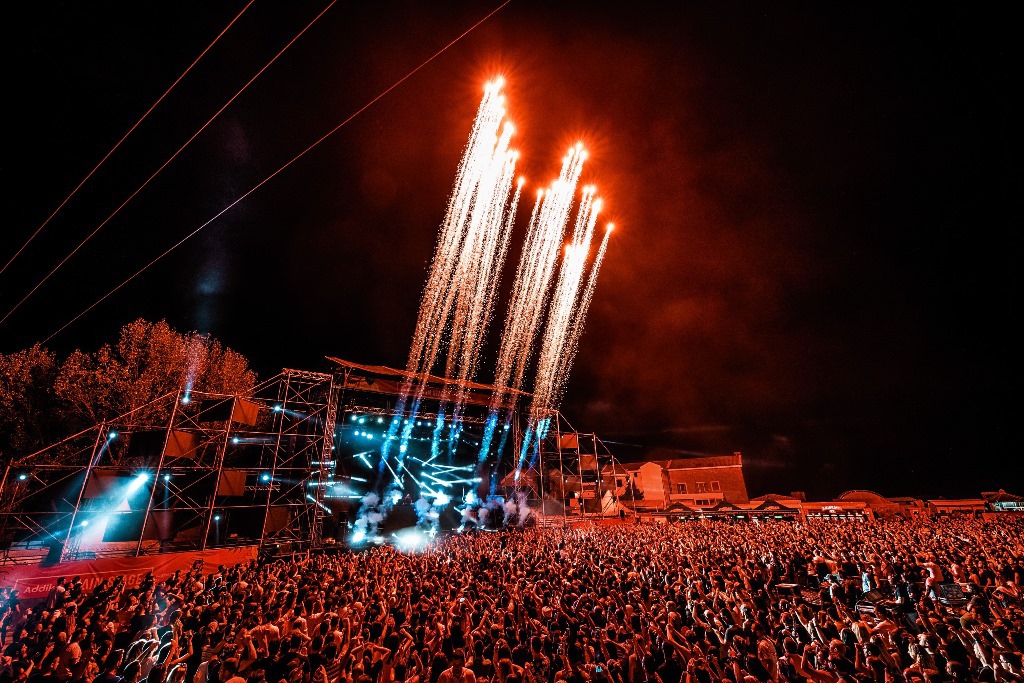 From music festivals, the most popular ones are
Southern Soul Festival
,
Lake Fest
, Bedem Fest, while there are also Mimosa Festival, Kotor Carnival, Montenegro Film Festival, Fašinada,
Beer Fest
and many others.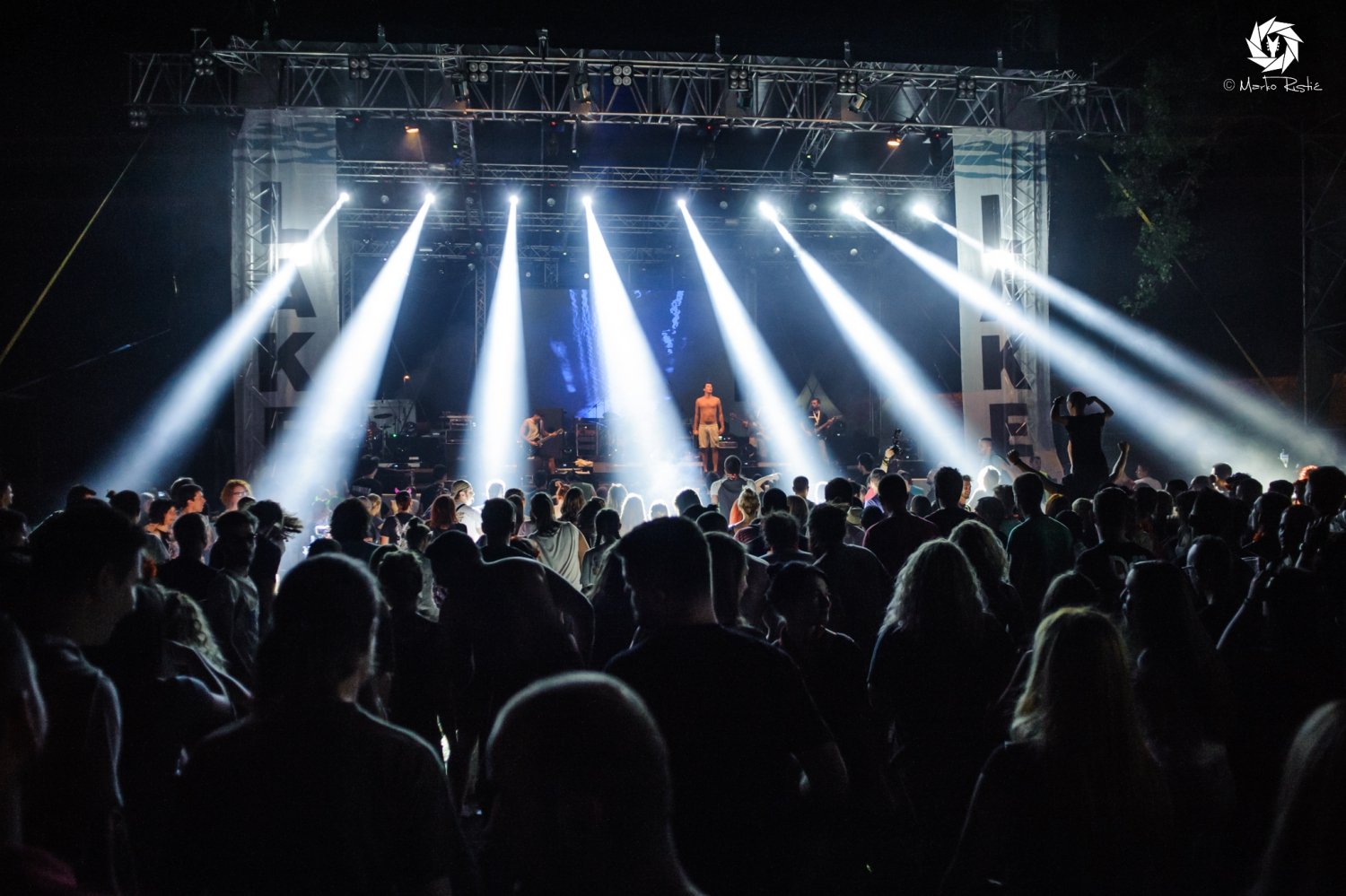 We hope this selection helped you make up your mind and choose Montenegro as your travel destination for 2019! My Guide Montenegro team is at your disposal to answer all of your requests or questions, so do not hesitate to
contact us
!