Day After Wedding - Ideas for Montenegro
Inspiration Mini Break Seasonal Celebrations
Our Top Experiences and Tours in Montenegro:
If youʻre booking your trip to Montenegro last minute, we have you covered. Below are some of the top tours and experiences!

Wedding day counts for one of the most exciting and fun days in ones' life. It is thought to be one of the happiest days, where one is surrounded by his/her loved ones and their families.

The after-wedding period

is when the real party actually starts because all the stress and anxiety about the perfectly-planned-to-every-single detail wedding has finally passed, and now it is the time to have some fun with closest friends and family before heading out for the eagerly awaited honeymoon.

What do to in Montenegro after you've had the wedding of your dreams?

Montenegro is becoming a rapidly-growing popular wedding destination.

So why not use the time and spend a couple of more days in this "heaven on earth", and surprise your loved ones with a little bit more of Montenegro. You'd like to read our previous editions on weddings in Montenegro, where we have written about church weddings, how and where to get married in Montenegro and most romantic honeymoon choices.

Now we will give you

a list of ideas for your after-wedding party activities

. If you have other ideas or suggestions

we'd be more than happy if you'd share with us

. We always care about and value your opinion.
1) Organize a brunch or gather around for a lunch
The first idea is to plan a relaxed day and organise a brunch or a small, private lunch, inviting the closest group of friends. There is not much work to be done here, you just need to find a suitable place and book it. Montenegro has many available options for this, from small taverns in the city centres, locations on the seaside to big luxury restaurants. Besides, if your wedding venue was in a hotel, then you can book a restaurant within the property of the hotel.
-
Tre Canne Hotel
- on the roof of
Sky View Tower,
on the fifteenth floor, there is a superb a la carte restaurant -
HEDONE
, where you can enjoy Mediterranean and international dishes and a large selection of drinks. Great fun and relaxation, in a beautiful and romantic setting with the panorama over the entire Budva Bay, will complete the experience.
-
Verige65 Restaurant&Bar
- this elegantly designed restaurant is located at the narrowest part of the Boka Bay, thus giving you
a memorably view over the fairy-tale town Perast
and islets of Our Lady of Rocks and Saint George. The food here combines different elements of worldwide cuisines such as the Mediterranean coast, eastern Asia, and the Middle East.

-
Restaurant Djardin
- Nestled by the seashore, this restaurant's garden is a true oasis where you can enjoy the
authentic dishes
made according to the secret recipes that were passed from one generation to another. Here, they serve
traditional Boka Bay cuisine
, with an unmatched mix of flavours.
-
Hotel Hilton Sky Bar
– this is the only rooftop bar in Podgorica, from where you can enjoy the panoramic views of the city. It offers both indoor and outdoor seating, as well as cocktails, signature drinks, and snacks.
2) Go for a full spa day
Instead of planning to do anything the next day, treat yourself and your friends a full day in the spa, to
relax and recharge
your batteries. This can also be an excellent opportunity to chat and catch up with your friends and exchange comments and experiences from the wedding. Especially now, when everything is limited during the covid-19, spa time is a great chance to have some fun!
-
Regent Porto Montenegro
- If your wedding was at
Regent Porto Montenegro
, then look no further.
Regent Spa
has an amazing spa offer which includes spa treatment rooms, relaxation area, experience shower, Finnish sauna, steam room, hammam (Turkish bath), an indoor and an outdoor pool.
-
Aman Sveti Stefan
– gives more
luxurious
options, as it cultivates a sense of profound privacy and restorative calm. The 24-metre indoor-outdoor spa pool, three hydrotherapy areas with steam rooms, saunas, and cold plunge pools are included in the extensive offer of this prestige resort.
-
The Chedi Lustica Bay
– it is a unique Spa centre overlooking the Lustica bay Marina. Your Instagram photos and TikTok videos in their pool will be, absolutely, memorable. Guests can enjoy many
authentic massages and treatments
performed by experienced
Asian therapists.

- Lazure Marina & Hotel
- tucked in the amazing corner of the
Boka Kotorska
, this hotel is all you need for an amazing relaxation holiday! Just after your special day, continue here, enjoy their contentful spa and other 5-star features and you will create memories of a lifetime!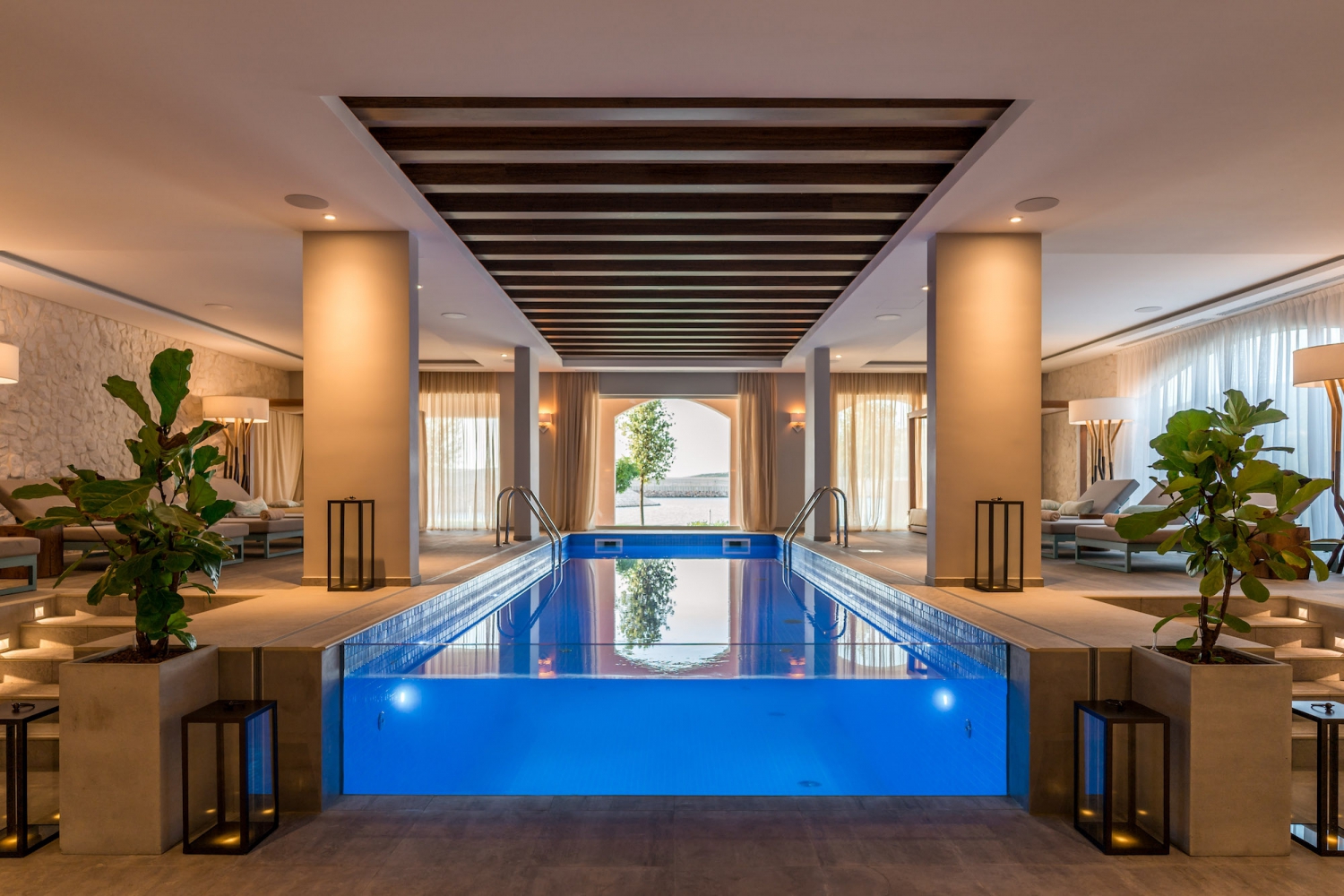 3) Head off for an outdoor excursion or a picnic
If you are one of those couples and groups who are always ready for a
ction and new adventures in nature,
organise an excursion or a picnic in one of the
5 national parks
. You have the option of booking private group tours, and this way you'll be able to enjoy and explore the greenery, majestic landscapes and natural beauties of Montenegro. Here is our suggestion for the
top 5 things to do in Montenegro
. If you are in a position to arrange a longer stay, then we'd suggest getting the weekend reserved for a small perfect getaway.
4) Sailing and other sea activities
Another option would be
a relaxed day on the beach
(if your wedding date is in the summer season) that will end with
a boat cruise along the Adriatic coast
. You don't have to think about the weather, because the Montenegrin coast is known for its perfect climate. If you're interested in renting a sailboat for a lux tour across the Adriatic, then you can
contact us
.
Besides, there are other, more affordable options for
a one-day tour of Boka Bay.
If
Luštica Bay
is your wedding ceremony location, you can extend your stay for an additional day, as
special excursions can be arranged
for you and your guests across the surrounding cities of Kotor, Tivat and Budva. Not only excursions but a wide range of other activities and amenities can be found at the Chedi Luštica Bay Hotel this 5-star experience in the Adriatic.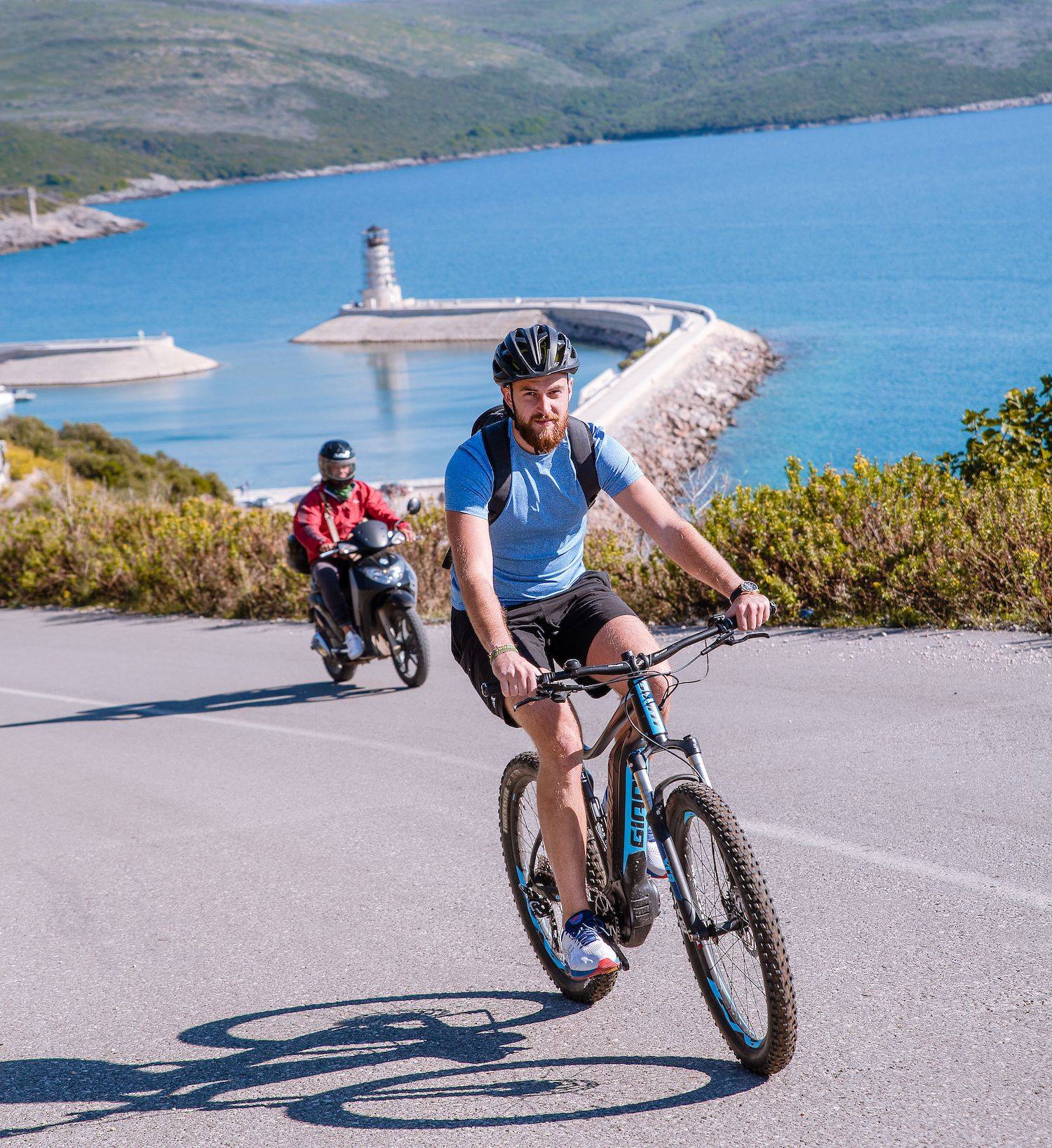 5) Tour of cultural-historical places and tasting of local cuisine
It is unacceptable to come to Montenegro and not visit its
most famous cultural and historical places
. Depending on whether you are staying in the north or the south of the country, take a day to visit the most important
museums, galleries, churches, mosques,
as well as other places that best reflect the rich cultural heritage of Montenegro. Besides, you should find time to
taste national dishes
for which Montenegro is far known. Each part of Montenegro has dishes characteristic of its region.
Here you can find out
what are the best
traditional meals
of Montenegrin cuisine. And some of the places we would recommend for an unforgettable food experience are
Hotel Conte Perast
,
Catovica Mlini
,
Eco Village Nevidio
and here is an additional
list
.