The first heritage hotel in Montenegro - Leon Coronato in Perast
Arts & Culture Interviews
Interview with the owner, Milena Radulovic
Our Top Experiences and Tours in Montenegro:
If youʻre booking your trip to Montenegro last minute, we have you covered. Below are some of the top tours and experiences!

Perast

, one of the most monumental cities in Montenegro and with the greatest cultural heritage, plays the role of one of the most attractive sights and the ultimate high-end offer with the special traditional touch in the modern travel industry of Montenegro. With numerous valuable buildings and houses as well as the Perast Museum, this place blows people's minds once they visit and it stays as one of the most recognisable memories from trips to Montenegro. It is a favourite spot of young couples worldwide, who often decide to

get married in one of the stunning baroque venues available along the Perast coast

.

One of our favourite spots in Perast has always been a cosy and beautiful garden of the

Djardin Restaurant

, located close to the Saint Nicholas church, with the stunning views over the 2 islets –

Our Lady of the Rocks

and Saint George. The year 2019 was special for them for many reasons, so we wanted to conclude it with a special New Year's interview with their owner and founder,

Milena Radulovic

, who welcomed us at the new attire of the Djardin Restaurant!
MG: Milena, thank you for showing us this amazing new place. Tell us, what is so special about 2019?
M
: Well, hello. It's always nice to welcome you, especially in this new environment. As you can see, we have so many news! Firstly, this is our first
all-year-round
operational year and it will be the new standard from now on. As you know, Djardin was operating only during the summer season, but with all of the new improvements, we amended that decision! Other than that, Djardin has the newest addition that we worked hard on in the first half of 2019. It's a brand
new heritage hotel 'Leon Coronato'
! We are pleased to say that we opened its door officially in July 2019 and we already welcomed many guests since then. Now, we are the
Heritage Hotel Leon Coronato & Djardin Restaurant!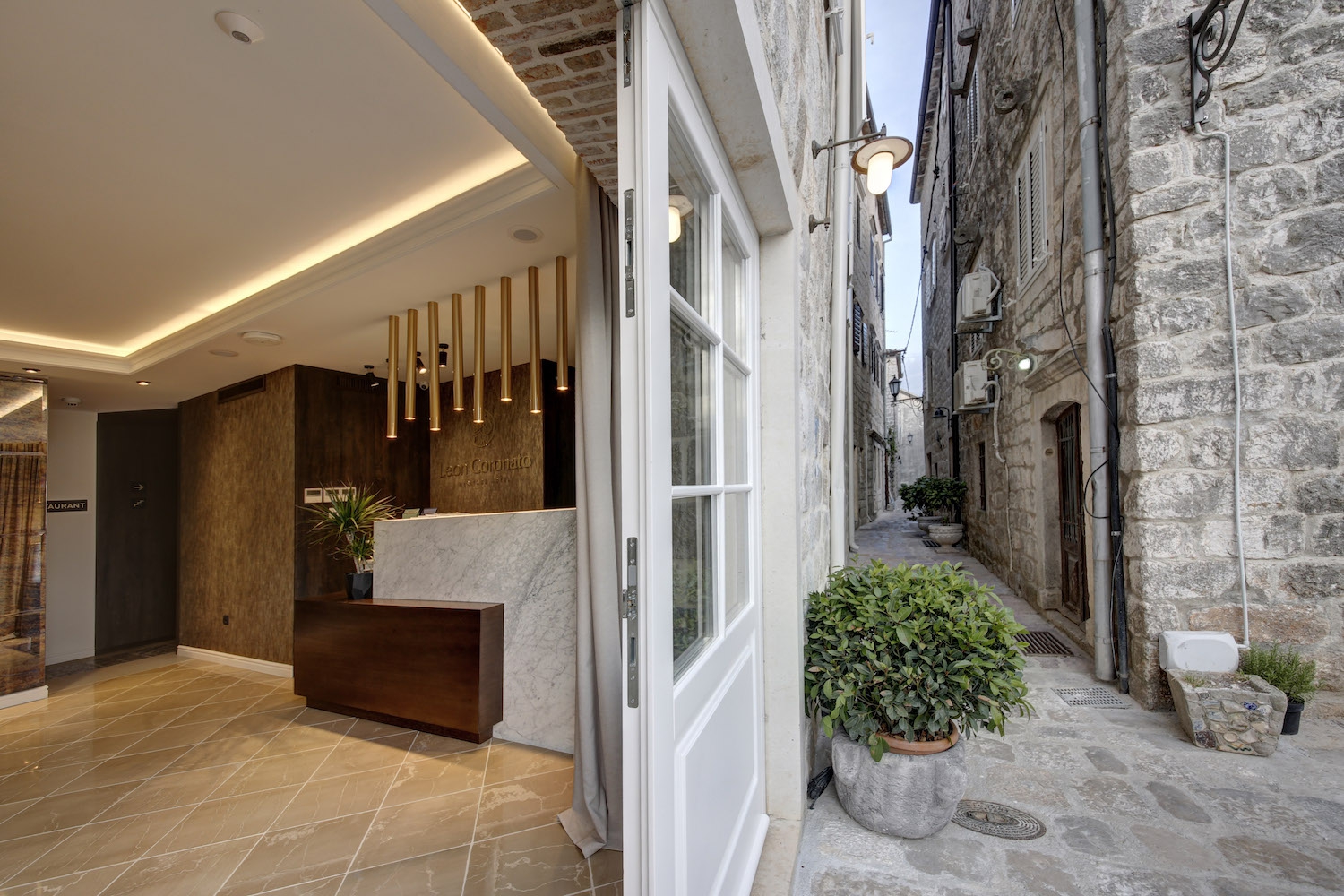 MG: Amazing news! The ambience is perfect, we can't wait to tell about it to our readers and promote it all year round, now! But, we are curious to know how you came up with the name? Is it one of the Perast stories, as we can't wait to hear it?
M
: Sure it is! Leon Coronato, translated in English '
crowned lion
', was one of the oldest Perast vessels used for trade in the seas. The family Martinovic – Brajkovic, who were the forebears of the house were we grow our business and live today, were one of the most recognised families of that era and Captain Marko Martinovic was one of the best-known seamen back in the 17th century when Perast started growing its maritime power and baroque attire. Cap Martinovic was the one teaching the Russian nobles about maritime sciences. His family owned over 40 vessels.
Vessel
was a typical boat of that era, with 3 masts, used for trading the goods. Perast's most popular one was called '
Leon Coronato
' with a bow-adorned by the lion with a crown, and on the stern bore the coat of arms of the city of Perast, a cross with two hands. There were 10 cannons and 5 large rifles on each side. It was owned by the family of Vick Smekje whose son Peter established the trade and communication with Baltic harbours of that time. This was the golden age of Perast, under the
Venetian Republic
, which has its mark even today, through the enormous historical and cultural heritage that Perast reflects.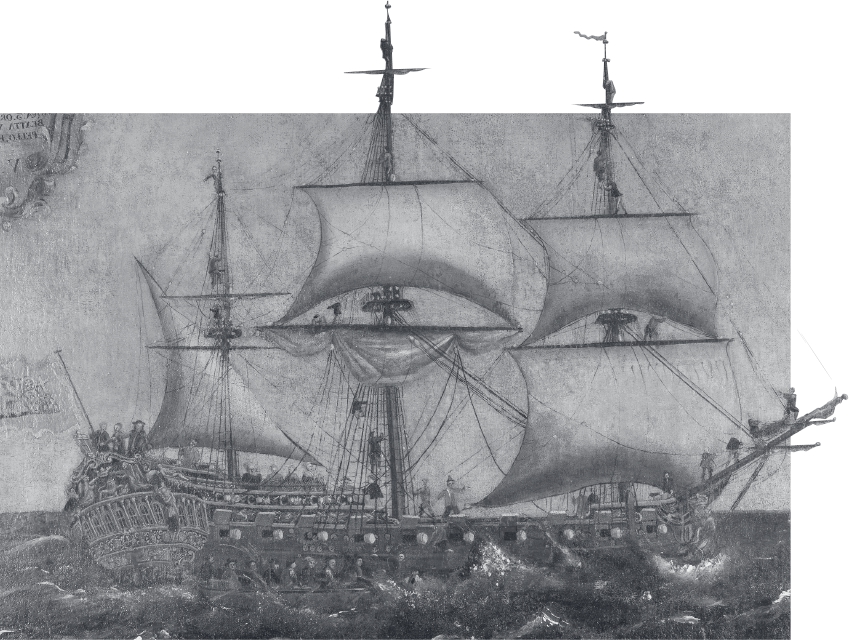 Leon Coronato Ship, in 17th century in Perast
MG: This sounds almost like a fairytale! It is so nice to imagine the old times and how Perast was a place of beautiful baroque ladies, entrepreneurial seamen and incredible power and influence! We can still feel that spirit present here today which means you did a great job with this hotel!
M: We gave our best to make it so and this is a first heritage hotel in Montenegro, by its categorisation. So, we expect our guests to be aware of that fact and enjoy the atmosphere and the cultural touch we cherish. The hotel is opened in the renowned Villa Martinovic – Brajkovic – Radulovic that is a family heritage and we are very proud of that fact. Our wish is to be able to evoke the interest of our visitors, to be able to tell them more about it and introduce them to such an important spot as Perast is. The building is made by the modern standards when it comes to the hospitality industry, but we kept all the original walls and the building is almost intact. We also prepare many surprises in the future, but let's leave it to another time and be a bit mystic – such as Perast itself.


MG: We know what you mean and we couldn't agree more! Hotel is beautiful and it's our warm recommendation to everyone! But, we can't eave it to this and not mention the beautiful Djardin!
M
: Yes, as you know, Djardin has a decade long tradition and it's well recognised by the visitors but also travel guides who bring their guests to us and travel agencies who enjoy our new looks. We kept the garden by which Djardin (
meaning garden
) is known of, but we improved it a lot. Now, it follows the looks of the interior baroque style too and it's amazing for
weddings and engagements
, which we already had 4 or 5, last summer! We have many amusing events in mind that will take place during the wintertime and we hope that thanks to you these can be more visible.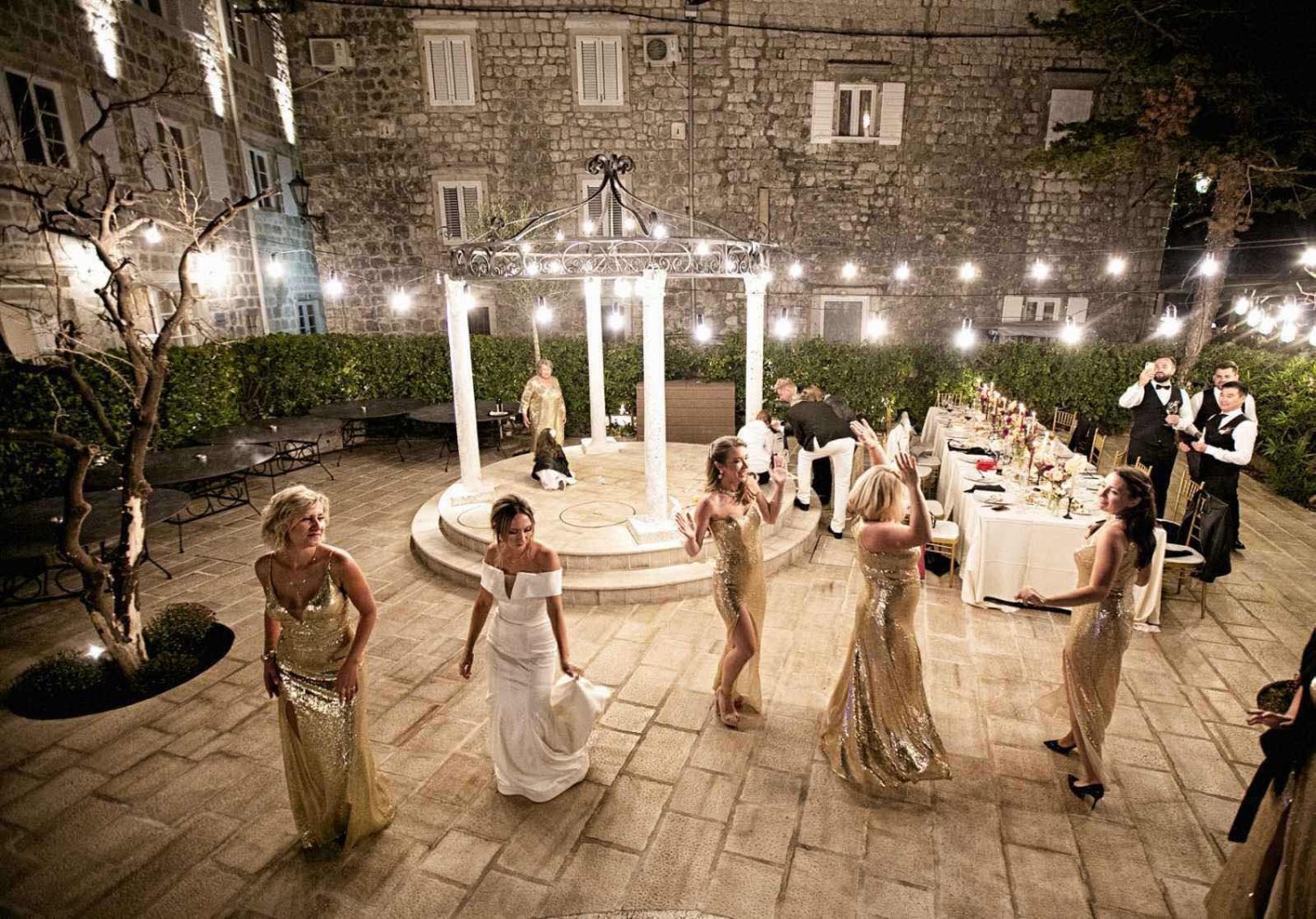 MG: Absolutely yes! And we can't wait to join one of these as soon as possible. Speaking about events, you had such an interesting one in November, in collaboration with the Perast Museum. Unique thing – you served menu from the 19th century!
M
: Yes. It is about
the menu with 9 gangs designed with style and in a European (French) manner on the occasion of the wedding
of the distinguished Conte Krsto Viskovic and Milena Tripkovic the noble that happened on
January 25th, 1886
. Everyone enjoyed the evening followed by the sonnet interpretation by actor Slobodan Marunovic. With the sounds of opera, we returned briefly to a time of glorious Perast history, which is characterised by architecture and people with dignity and elegance. This is just one of the many similar events we have in mind, but I need to mention that this was created in the partnership with Perast Museum and the Ministry of Tourism and Sustainable Development.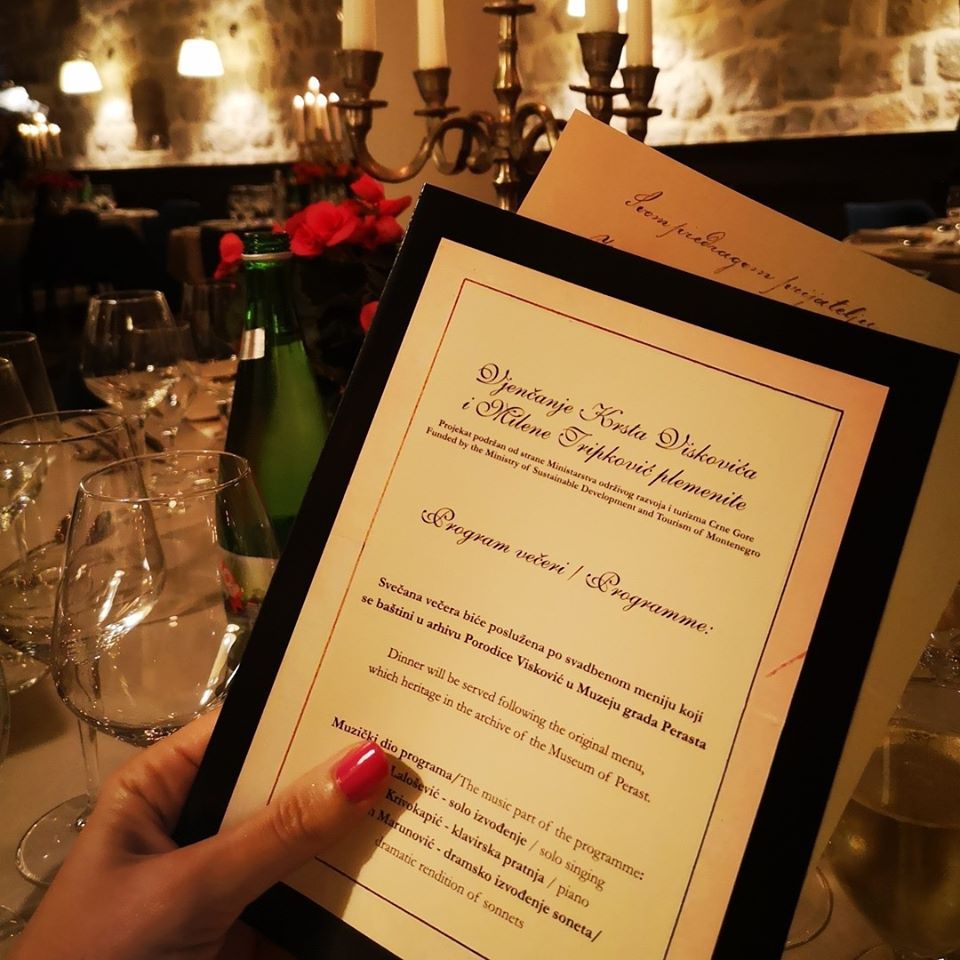 Photo by www.sanjamitrovic.me
MG: Well, we can't wait for the next one to join, as this sounds as not to be missed experience! Another thing - with the extension of your capacities, we assume your need for human resources also increased?
M: That's true. We employed many people this summer and we are sure that we will need even more. I would love to motivate young people, doesn't matter the experience, to join our team and enjoy a wonderful experience of telling our guests our story and help them experience the best of Perast. We are a family company and we appreciate teamwork a lot, not being afraid to jump in ourselves and help whenever is needed in any kind of task!


MG: We hope that all the visitors of Montenegro will have a chance to experience this spirit with Djardin and Leon Coronato at the amazing events your will organise! Thank you, Milena, so many news and a great joy for us to spread the word!
M: Thank you for coming and be prepared for a variety of events and experiences from now on.

MG: Oh yes, we will!