Fairytale Weddings in Montenegro
Inspiration Lifestyle
Getting Married Abroad
When it comes to Montenegro, it is one of Europe's best-kept secrets. Not only speaking in terms of its wild beauty and tourism potential but also when we speak about its size and population, many people have never heard of Montenegro, let alone know where is located. This is sad in a way because this hidden gem can give you much more than you thought. It's not just it's perfect for vacation, exploring and travelling, it can also be a top spot for many other things, including a perfect destination for your wedding. Whether it's church or civil wedding (or both), you won't regret choosing Montenegro, because besides of wonderful places perfect for the venue, Montenegro has many churches and monasteries. We will try to list some of the best places for a wedding ceremony and reception and help you out if you plan on getting married in our country.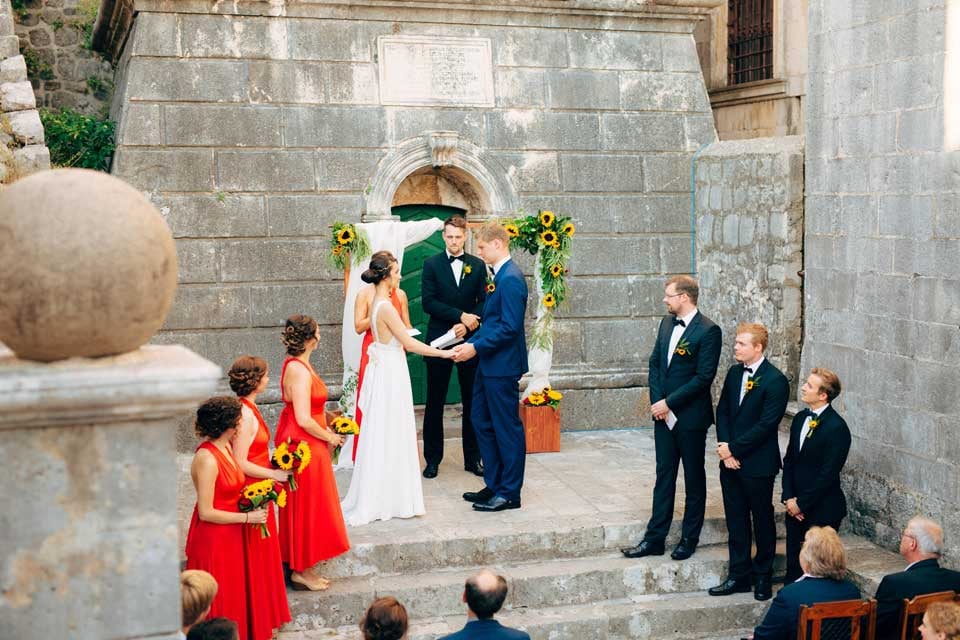 Photo: nadtochiy.com


First, we will start with a bit of bureaucracy. To get married in Montenegro there are no residency requirements. What you need to obtain is the Certificate of No Impediment which states that it is legally possible for you and your partner to marry. This Certificate is obtained from the local registry office in your home country. If that document is not issued in your country (e.g. the USA), then you should contact the Embassy or the Consulate of the country. Besides, you need to submit your passport and passports of your witnesses, birth certificate, the Certificate of No Impediment, Divorce certificate (if necessary from a previous marriage), Death certificate (if you have been widowed), and you need to pay a required fee. All these documents must be translated by an official translator and stamped with an apostille and must be submitted at least 7 days before the ceremony, together with the notice that you want to get married. The legal age for marriage is 18 years for both men and women. Otherwise, you need your parents' consent.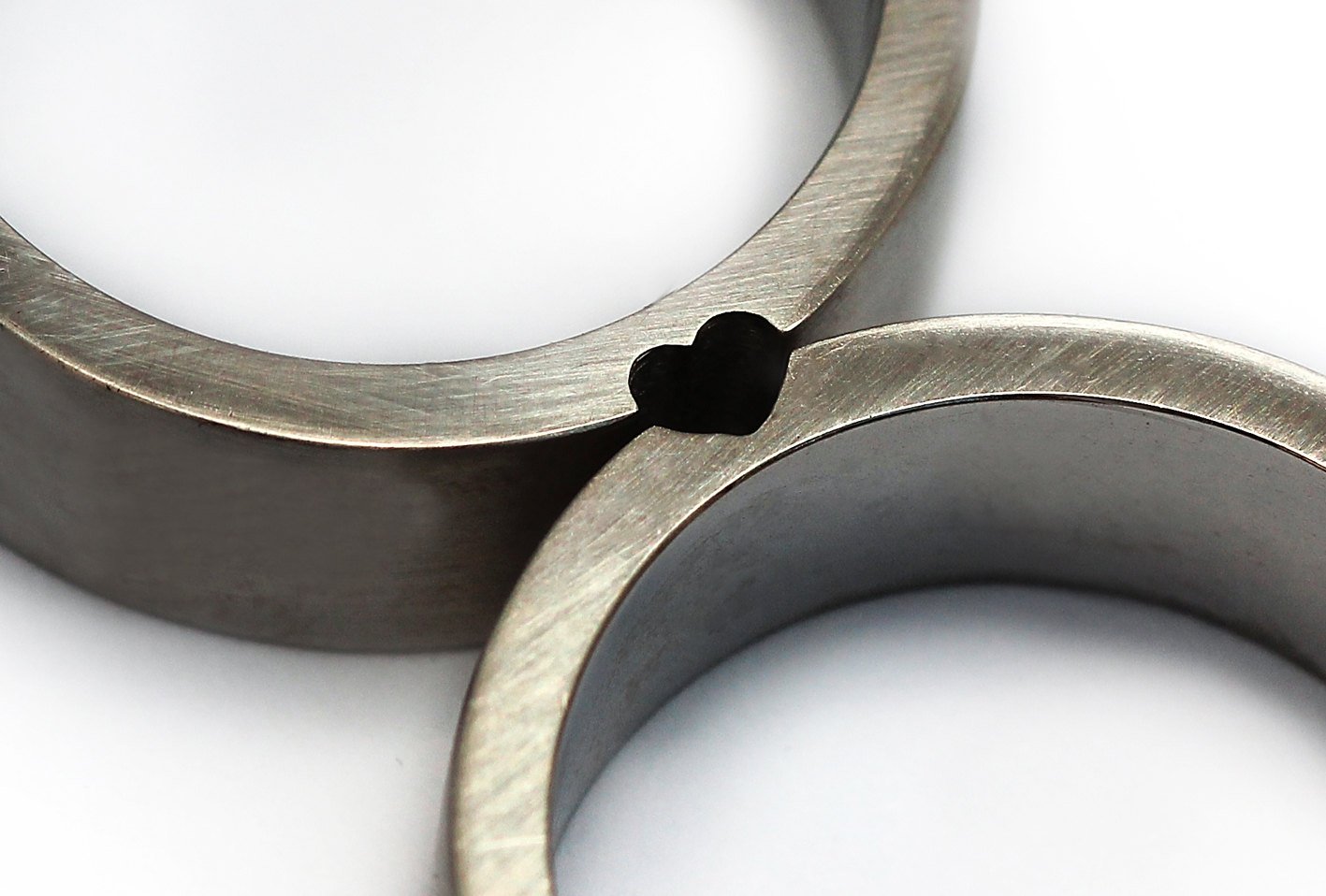 Now, we will begin with the most popular travel city in Montenegro, Budva and say that
Sveti Stefan
is definitely a great choice if not the number one choice for those who plan to get married in loads of luxury and extravagance. Aman Resort at Sveti Stefan is a luxury resort located at the island of Sveti Stefan that is attached to the coast by a narrow isthmus and offers you a glorious view over the Adriatic that you and your guests can enjoy on your happiest day. The island is closed for visitors so if you're planning a romantic and intimate ceremony then look no further. Your wedding setting will be even more gorgeous with the natural vegetation of the island that fits perfectly with the elegance of the reception. Back in 2014, this was the spot for
Novak Djokovic's wedding
too. A famous tennis player said yes to his high-school sweetheart Jelena and it looked like a fairytale. Besides looking gorgeous, this couple gave a great influence in promoting Sveti Stefan and Montenegro and it was pretty amazing!
See more here.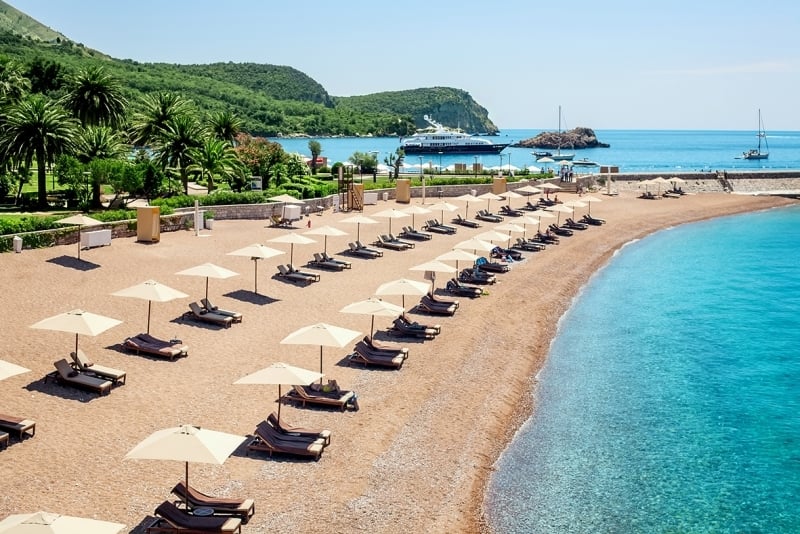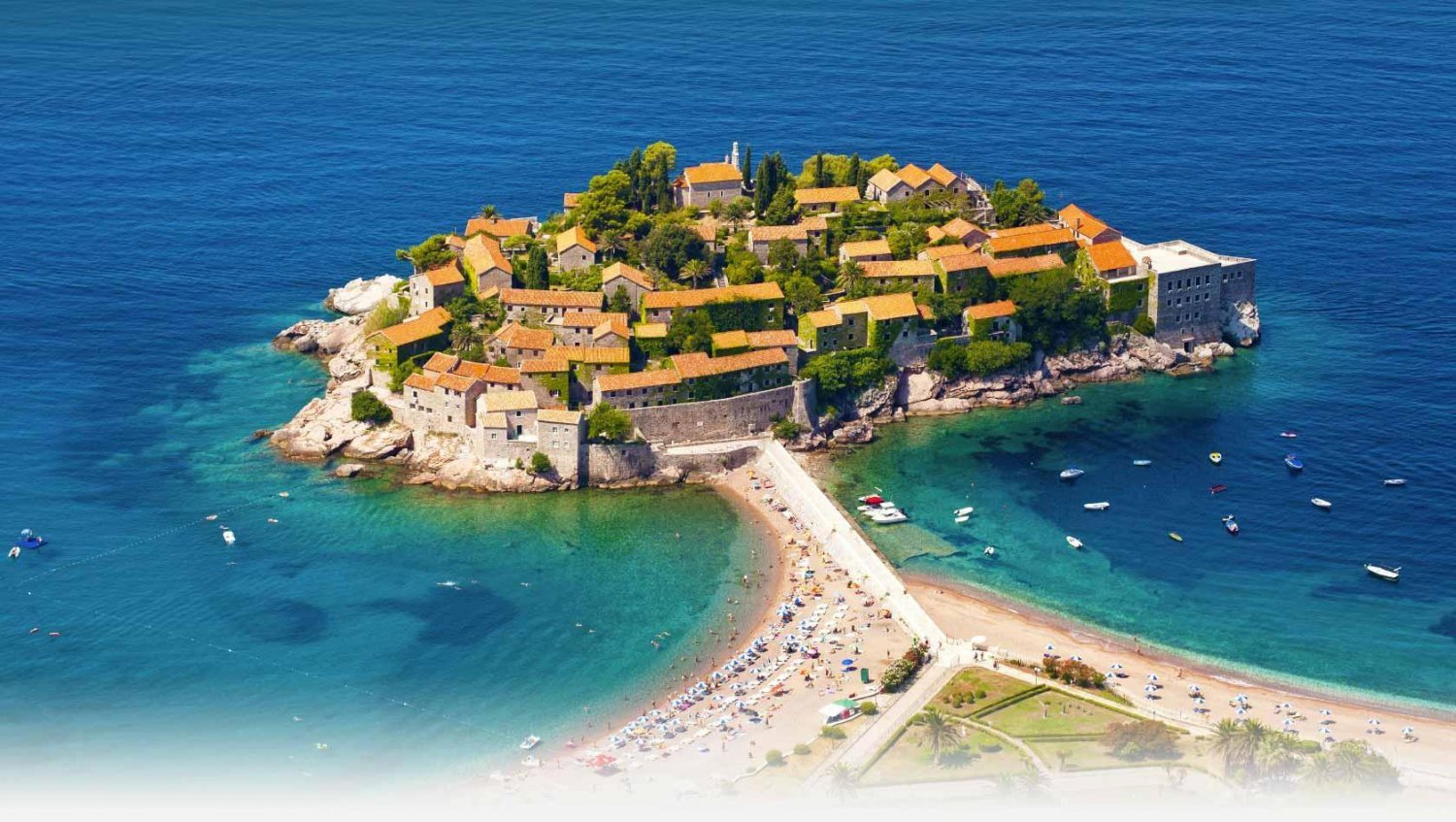 Located in the heart of the
Budva Riviera
overlooking its historical Old town,
Dukley Hotel & Resort
is one of the most romantic places to get married in Montenegro. This luxury resort has five impressive locations of varying sizes and atmosphere, as well as a highly professional and attentive team of wedding coordinators that will make the planning of your wedding day run seamless and stress-free as they make everything you dreamed of come true.
Whether you want to have a fairytale wedding on the beach, host a fabulous party and dance the night away or exchange your vows in a more intimate gathering as the sun sets down –
Dukley Hotel & Resort
is a perfect choice.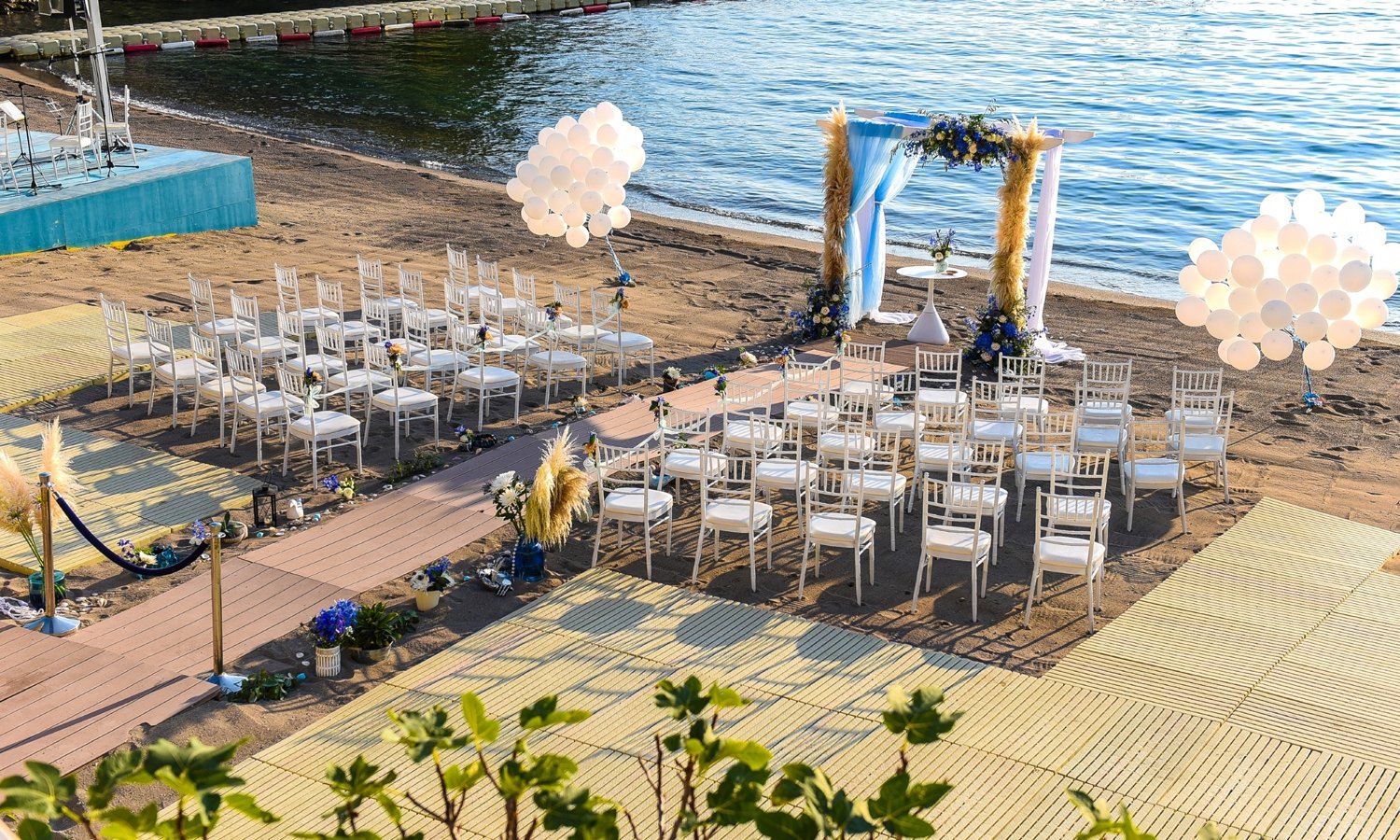 The
Regent Porto Montenegro
is one of the most popular spots for weddings as it's set along the posh promenade inside the luxury marina
Porto Montenegro
. The Venetian-style architecture and nautically themed décor are harmoniously designed to reflect the location, culture and history and the breath-taking natural beauty of
Boka Bay.
Regent's renowned bespoke service is felt in every corner, from the lavish event facilities with a view to the gourmet cuisines and pampering spa treatments. This hotel fulfils the promise of a luxury seaside escape, for you and your loved ones on your special day. From the elegant magnificence of the ballroom to the radiance of the Italian Garden Restaurant on the waterfront, Regent PM can really provide you with an exquisite setting for an unforgettable wedding!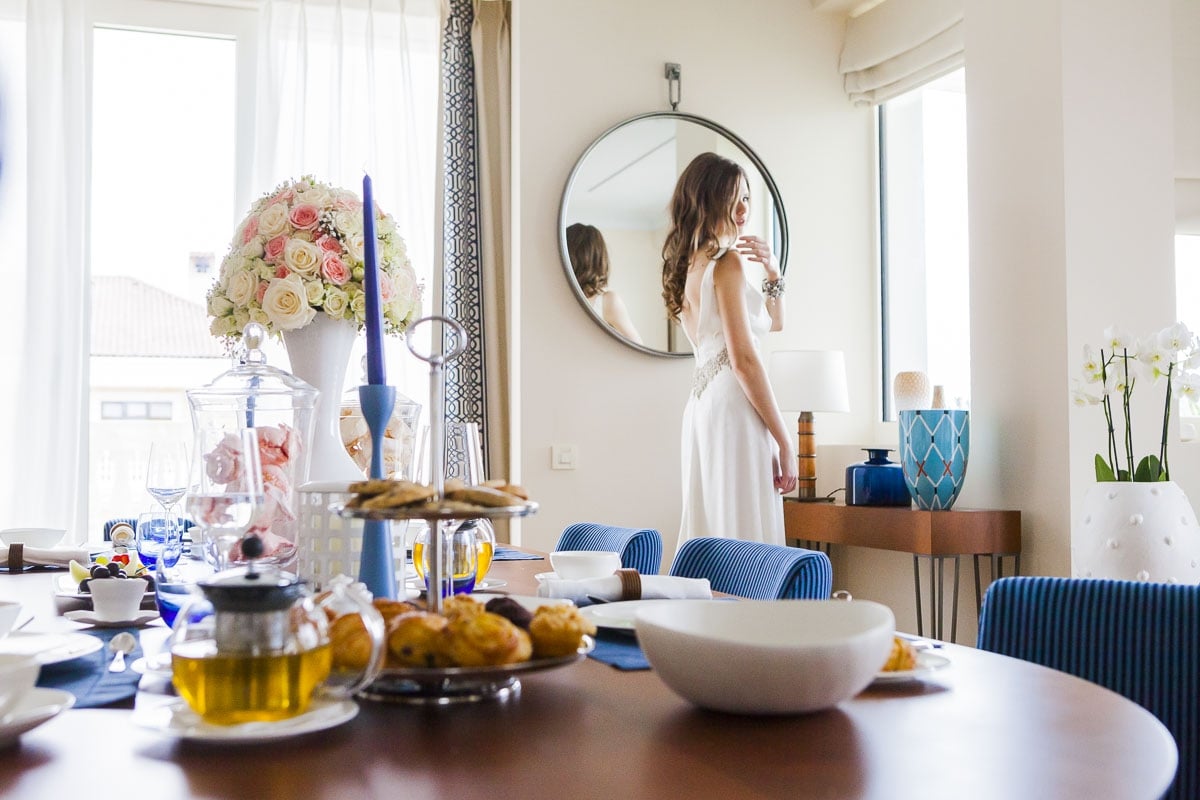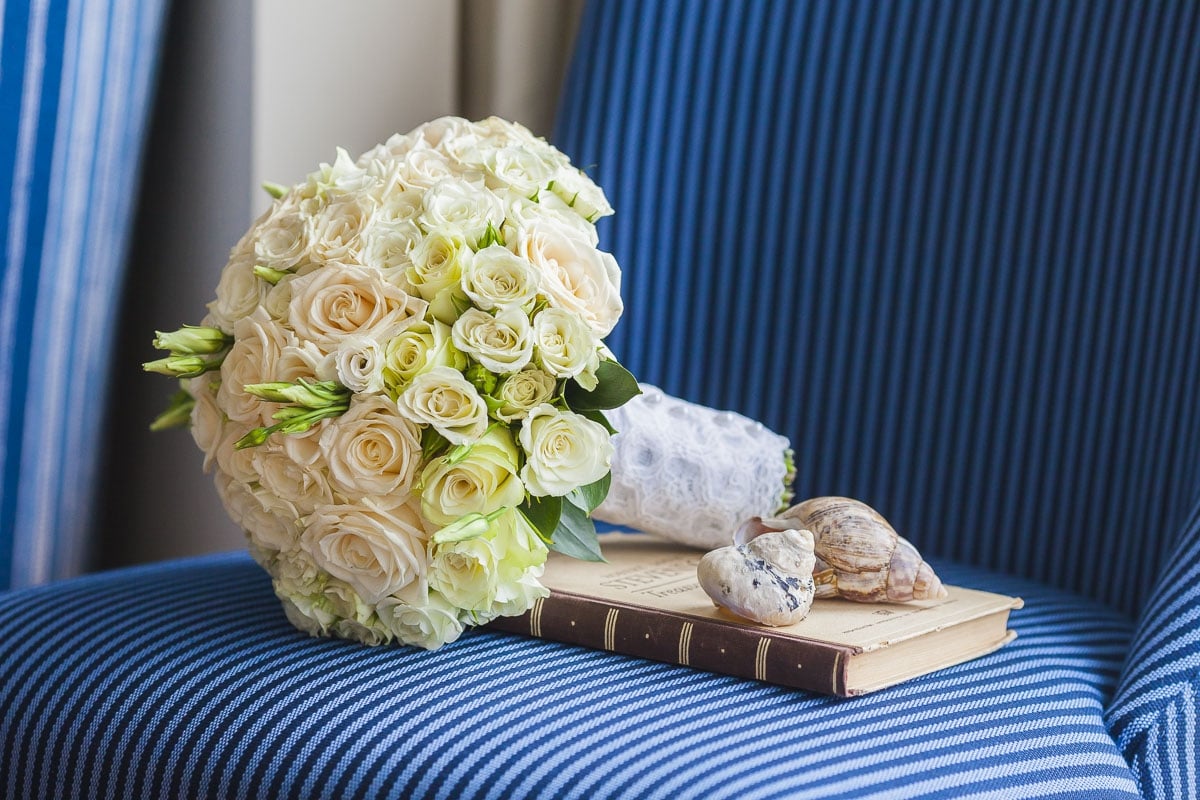 Photo: Regent Porto Montenegro
This amazing hotel is the newest addition to the 5-star venues in the Bay of Kotor. It is located just 3 km from the
Old Town of Kotor
and it's a unique place in this part of the bay, as it offers a beautiful rocky beach with a restaurant and a beach bar. The restaurant,
Mudra
, offers a fine dining experience and a special wedding offer starts at 55 € per person when it comes to organising a wedding ceremony at this stunning spot.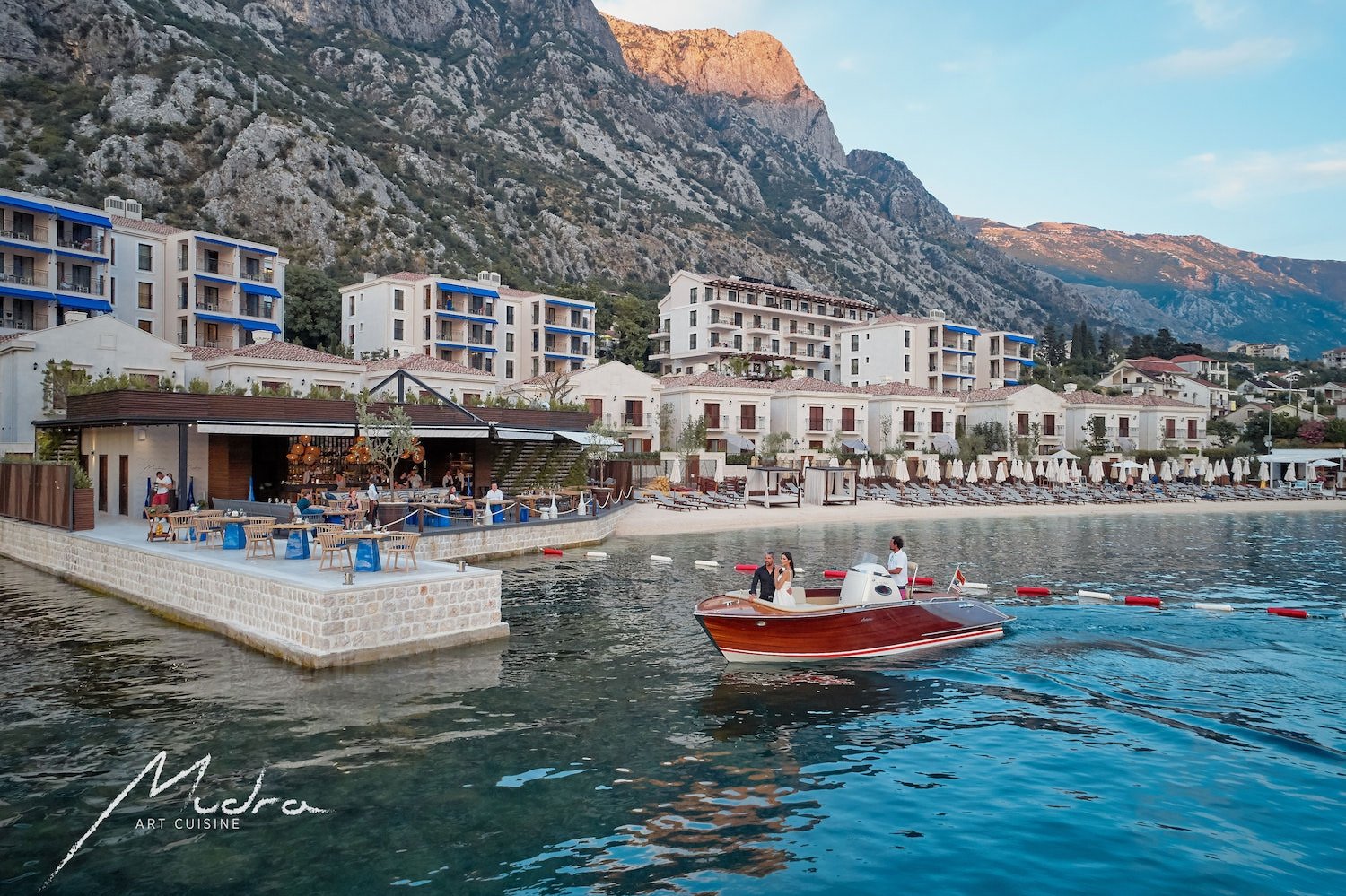 Lazure Hotel is a unique place with history, whose ambience is suitable for different wedding styles. Opened recently in 2018, Lazure is placed at the entrance of the picturesque
Bay of Kotor,
right next to the city of
Herceg Novi
. Since its opening, this hotel has hosted more than 20 weddings, at an enviable level. In front of the hotel, there is a marina for boats, and on the side, there is a large beach with a beach bar. A variety of indoor and outdoor venues at your disposal are suitable for any season and weather. They also provide
full-scale wedding planning at your request.
With numerous wedding banquet and ceremony locations, take a look at the diverse offer available
here
.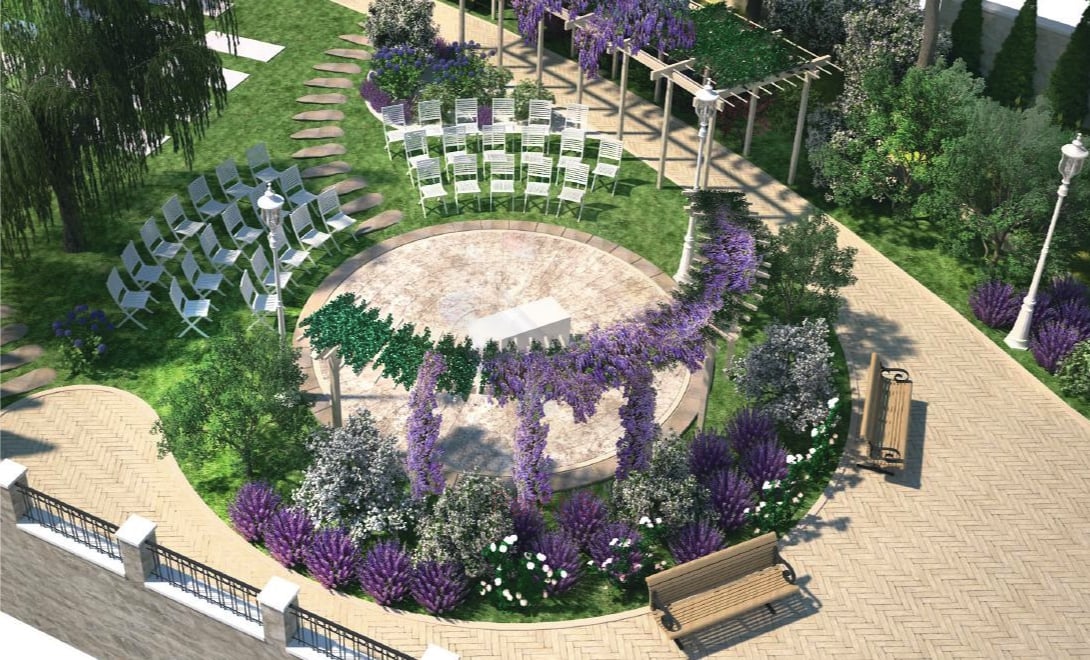 Catovica Mlini
The next wedding stop is in between Herceg Novi and Kotor, in the small village of Morinj. The famous restaurant Ćatovića Mlini is an oasis of greenery for all nature lovers who would love to mark their special day in the natural environment. It's a place with tradition and it is more for people who would like to organise a small, private ceremony. You can rent the whole venue just for you and your guests, at a bit higher price of course. But your special day will be for sure special and the food will fulfil even the most demanding guests' requests!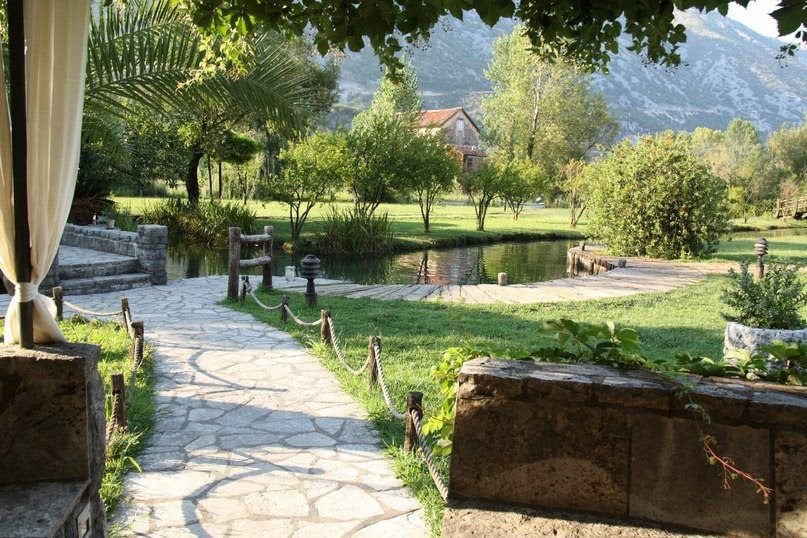 Photo: Catovica Mlini
In the capital city,
Podgorica
, Hotel Hilton is high-class when we're talking about weddings, where you will have every single detail planned to perfection. Although recently open, it has already gotten the reputation of a classic place for almost every occasion. They will provide you with a stylish, upscale setting for your wedding reception, and decorative materials can be adapted to your demands, so everything will be just as you imagined on your special day. Plus you might consider it as a perfect choice for your honeymoon stay?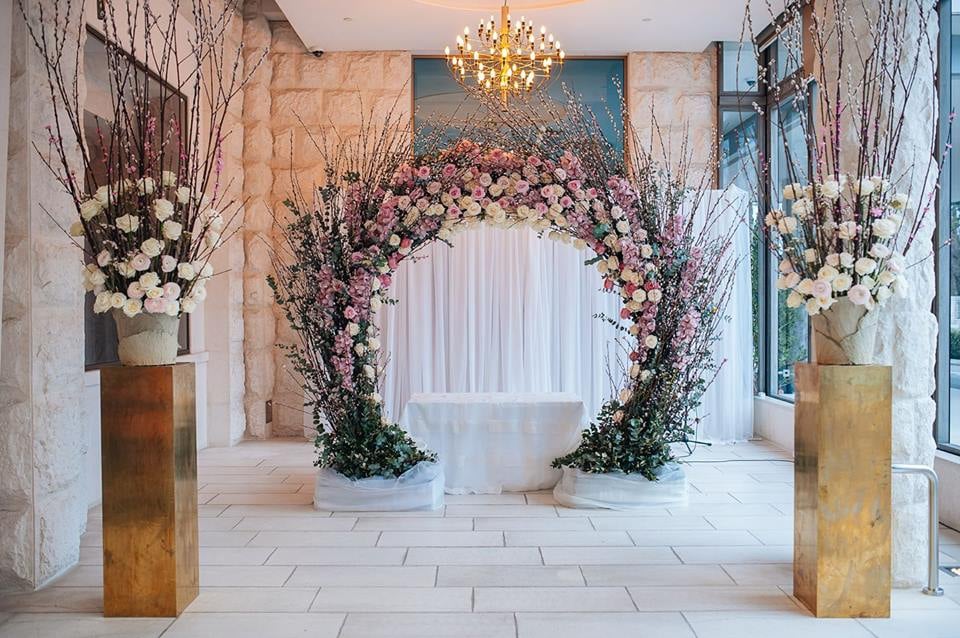 Photo: Hilton Podgorica
Whether you are celebrating your wedding or honeymoon, at
Lustica Bay
special excursions can be arranged for you and your guests, across the surrounding area to nearby hotspots such as
Kotor, Tivat,
and
Budva
. Say 'I do' on the marina breakwaters or to the sound of waves, in the presence of your loved ones, who will enjoy the posh and luxurious ambience. If you are organising a large celebration or an intimate gathering, a summery outdoor ceremony or a cosy indoor occasion, this five-star resort promises you a truly unique and personal day.
Hotel The Chedi Lustica Bay
is a part of the GHM hotels group and it is the first hotel operating in the new city in the Bay of Kotor, Lustica Bay. This hotel offers amazing views over the Adriatic Sea, an outdoor pool area, a spa centre and a beautiful restaurant as a part of this spectacular building. If you happen to organise your wedding during the summer, in a casual style, they are offering a beautiful beach with a beach bar. Great memories are guaranteed!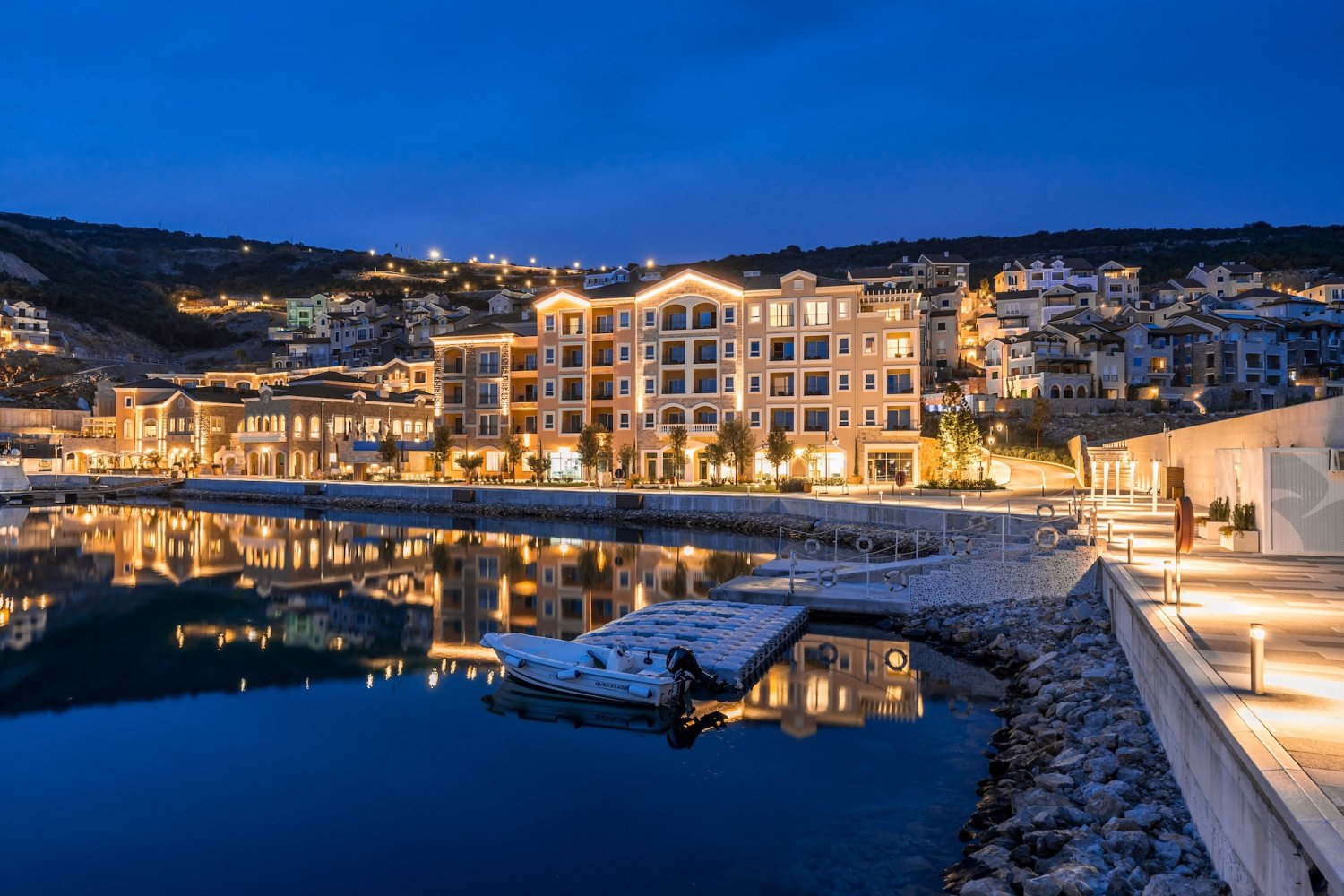 The small village of
Perast
is a favourite place for western tourists who are attracted by the magnificent history hidden behind stunning, baroque buildings and houses, so you might find this city perfect for a traditional church wedding. In an environment adapted to the unique architecture of Perast,
Hotel Conte
offers elegantly decorated rooms with breathtaking views of the Bay of Kotor. Celebrate your day in a traditional ambience, where your guests will enjoy the heritage this hotel has been nourishing, tasting some of the best traditional Mediterranean cuisine dishes.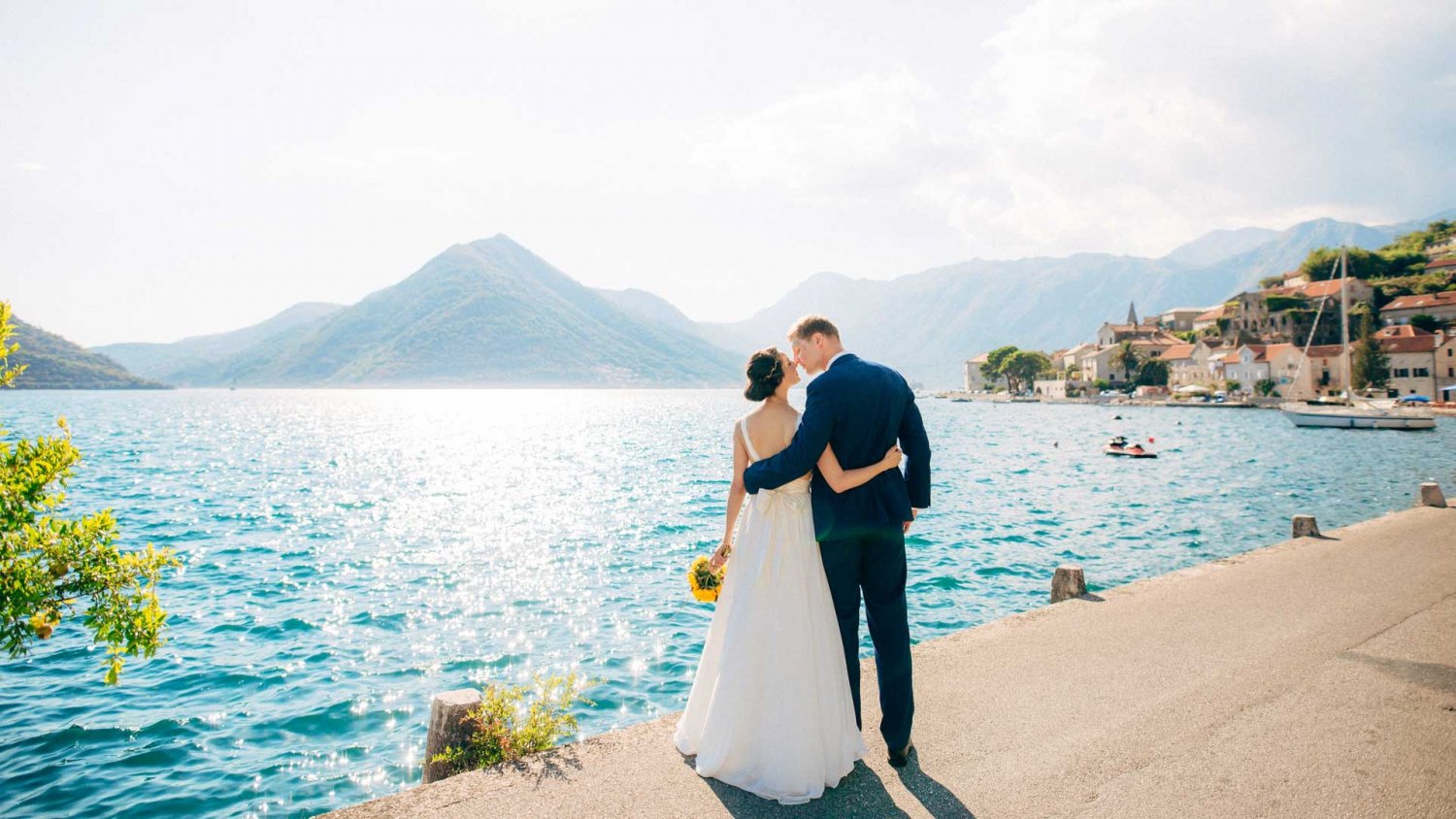 Photo: nadtochiy.com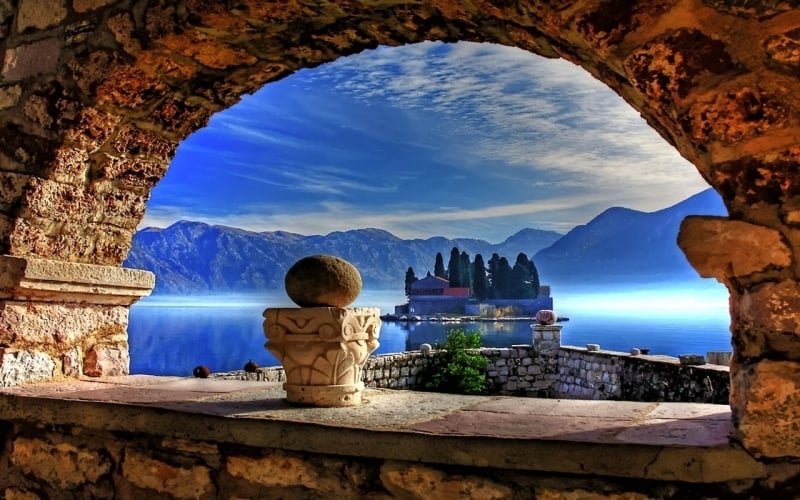 If you are a young couple that is looking for a modern place to say the magic words, then Verige65 is the right place for you. It is a place of unique energy and rhythm that offers you the chance to complete your special moments accompanied by your loved ones. Your dream wedding could not be dreamier with the spectacular view over the famous Perast islets Our Lady of the Rocks and Saint George and amazing décor.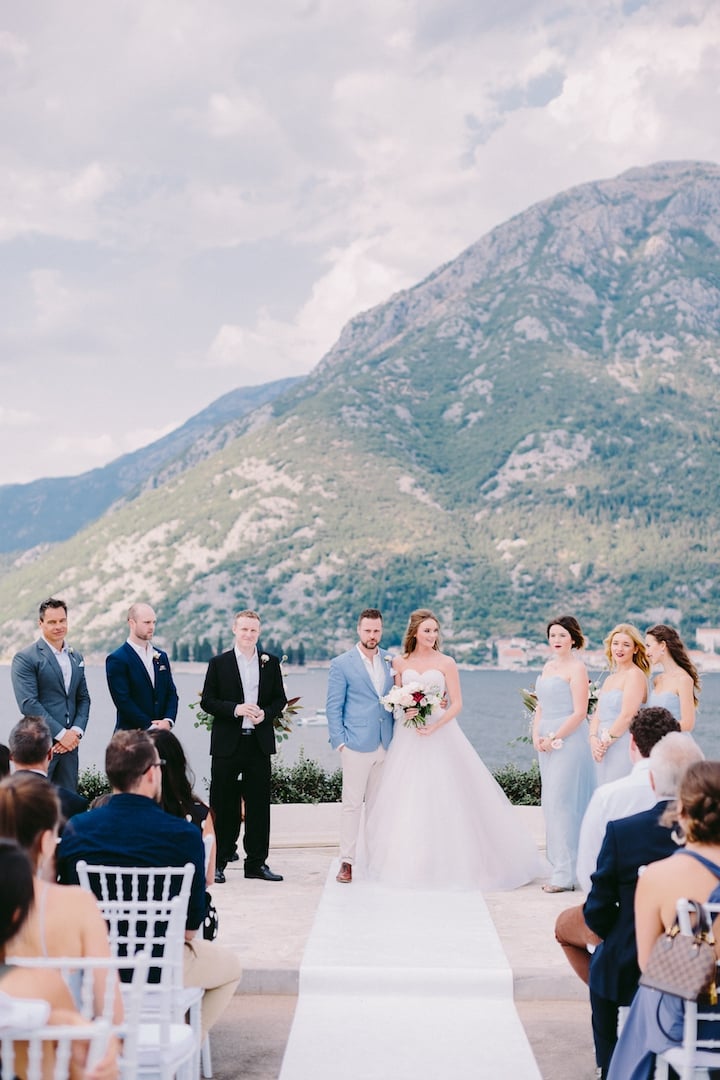 Photo: Verige65

La Roche Boutique Hotel
Built in a classic style,
La Roche
combines the elegance of the Mediterranean way of life in 9 comfortable suites. At walking distance from the luxury Porto Montenegro, this hotel offers a unique leisure experience. If you want your wedding venue organised at one of the amazing sunsets of the Montenegrin coast, you can do it on the private beach of the hotel, or the beautiful terrace of the hotel's restaurant. This hotel offers personalised service, tailor-made for each guest.
Most of the above-mentioned places have their own staff who are in charge of the wedding organisation, but in case you aren't sure whether you would like a small, intimate celebration or a lavish one on a grand scale or if simply don't know where to start from, we would recommend
Let's Celebrate Agency
. For the most exquisite cakes and patisseries, you will ever taste on your wedding day
Patisserie Minjon
is the best choice, and
Gardenija Florist
can provide you with a wide array of decorations both for interior and exterior venues.
So, if you are really keen on getting married in Montenegro, we support your choice and we know you'll have an amazing time! Of course, our team is at your disposal for any information or help needed, so you can get in touch and organise your real-time fairytale! Congrats!
Save
Save
Save
Save
Save
Save
Save
Save
Save
Save
Save
Save
Save
Save
Save
Save
Save
Save
Save
Save
Save
Save
Save
Save
Save
Save
Save
Save
Save
Save
Save
Save
Save
Save