7 Tips For Day Trips in Central Montenegro
Adventure
This might be a good moment for some insider tips!
Marianne van Twillert-Wennekes is the author of the blog Montenegro-for.me and she writes about her beautiful experience living in Montenegro as an expatriate. She is Dutch, but has moved to Montenegro (then it was ex Yugoslavia) 45 years ago, and now she knows this country better then some native Montenegrins. Her texts are very helpful if you are visiting Montenegro or even if deciding to live here. She is also our dear friend and we would love to put some of her travel tips into our Travel Articles section and possibly help to all the people coming to this destination and not sure what to see first! We bring you her "7 tips for day trips in central Montenegro":
"A new year has started and many people are already planning their holidays in 2016. Obviously, Montenegro will be a popular travel destination this year, so this might be a good moment for some insider tips. I am sure that most tourists are not only interested in the sun, the beach and good accommodation – there are so many other spectacular things to do and to see in Montenegro. And even those who arrived by plane can hire a car and discover the hidden corners of this beautiful country. By the way, this posting is also meant for "expats", most of them living in the capital city of Podgorica, who might be interested in making a day trip in the surroundings.
I have explored most places in Montenegro, but there are some highlights I always return to. No matter if you are a hiker, nature lover, adventurer, birdwatcher, botanist or just a curious foreigner (or local!), you will be surprised at the variety of sceneries in this tiny country. Don't think that the Adriatic Coast is all Montenegro has to offer – the continental part is even more picturesque and authentic; each highlight can be reached within a few hours time. So let me give you seven personal tips for a day trip in the central part of Montenegro: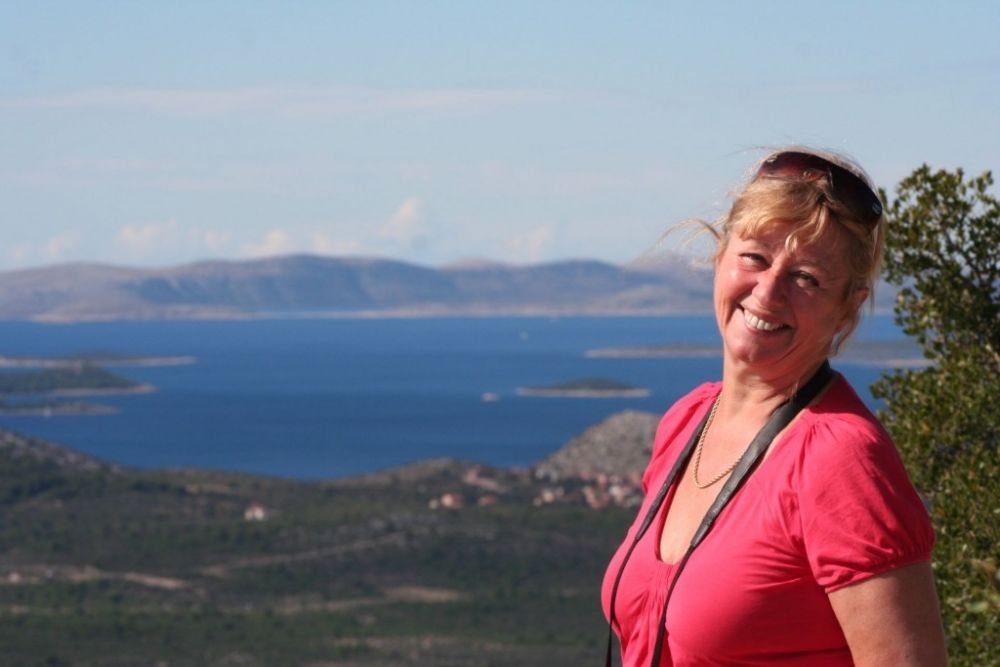 For "speleologists": Explore the Lipa Cave
A new tourist attraction in Montenegro was opened in July 2015: the Lipa Cave, one of the largest caves in Montenegro that starts in the village of Lipa – not far from Cetinje – and ends in the mountains directly over the Adriatic Sea. Although you can also make a short Family Tour (7 €), I would recommend the Adventure Tour (20 €), which lasts 1.5 hours and covers around one kilometer of cave halls and galleries with impressive stalactites and stalagmites. Exploring the most authentic part of the cave with a guide, without trails and lighting, is a fantastic experience! Best time to visit: all year round.
For train travelers: Travel to Niksic by train
A train journey from Podgorica to Nikšić (56 km or around one hour) is a very pleasant surprise. New trains on this line were introduced in 2013; they are comfortable and clean. The trip offers you beautiful views of the Bjelopavlići valley, picturesque rural railway stations and the experience of traveling together with villagers on their way to the market or the "big city". As there are several departures each day, you will have enough time to make a walking tour through Nikšić, to have a cup of coffee in one of the numerous pubs in the old center with its picturesque houses and to explore the Orthodox church and the central "Freedom Square". Best time: all year round.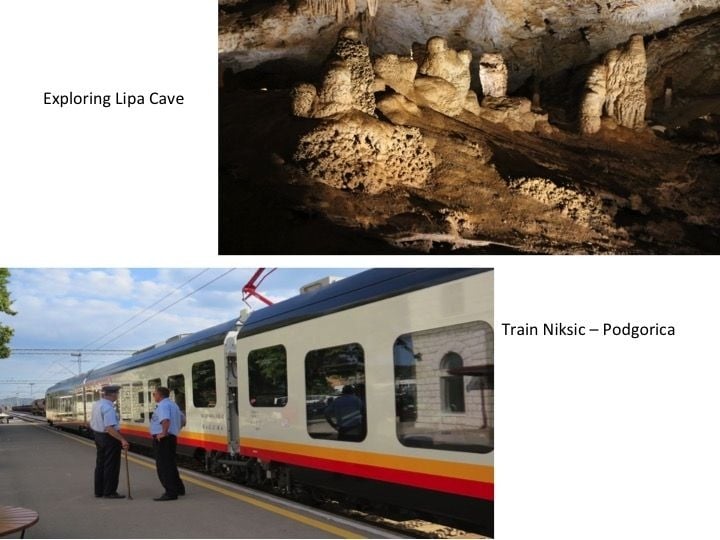 For culture lovers: Visit the Cathedral of the Resurrection of Christ in Podgorica
Although this Cathedral is quite new (its construction has lasted two decades), you will be impressed by the splendor of its interior with colorful frescoes, magnificent marble floors and mosaics, and a huge chandelier. Don't forget to visit the crypt and to climb the stairs to the balconies, where you have a fantastic view. The Cathedral has become a new landmark of Podgorica. Best time: all year round.
For botanists: Discover wild orchids 
For botanists or just nature lovers, spring is the most beautiful season to discover wild flowers in the central part (around Skadar Lake, Lovćen National Park, Piperi, etc.) of Montenegro. In April and May, the meadows are filled with flowers and delicate wild orchids can be discovered along most hiking trails. The beauty of some ophrys orchids is incredible! Best time: April-May.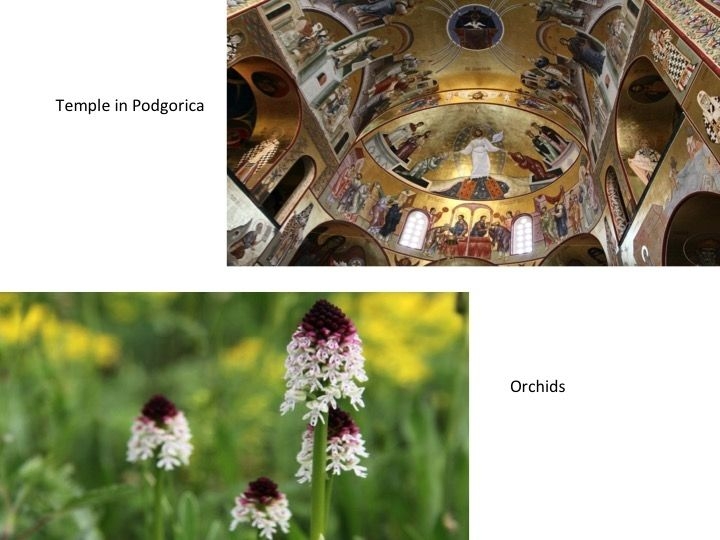 For birdwatchers and nature lovers: Make a boat ride on Skadar Lake
Skadar Lake does not only offer magnificent natural beauties, it is also a paradise for birdwatchers and culture lovers, as it hides around fifteen medieval monasteries. But this National Park is, first of all, famous for its Dalmatian pelicans that can be spotted during a boat trip on the Lake. I would recommend you to book a boat cruise with Skadar Lake – Boat Milica, which offers a great variety of different excursions. Best time: April-October.
For water fans: Admire the Niagara Falls at the Cijevna river
Montenegro has its own Niagara Falls, at a ten minutes drive from Podgorica. They are part of the Cijevna River and they are most impressive in springtime, when you can see numerous cascades finding their way through the karst. During the summer, you can refresh yourself in the cool water and have lunch at the "Niagara" restaurant on the bank of the river. Best time: March-October.
For nature lovers and hikers: Follow the Circuit around Korita by car
The marked Panoramic Route "Circuit around Korita", 65 km long, contains a two-hour hiking trail along the old patrol path that leads to "Grlo Sokolovo" or Falcon's Throat, a panorama point that offers a breathtaking view of the Cijevna Canyon and the Albanian Prokletije mountains. Other highlights are the Medun Fortress and the Marko Miljanov Museum – and all this situated against a magnificent backdrop of high mountains, authentic villages, picturesque forests and pastures. Good for a fascinating experience! Best time: April-October."