Lake Skadar - National Park
Adventure
Our Top Experiences and Tours in Montenegro:
If youʻre booking your trip to Montenegro last minute, we have you covered. Below are some of the top tours and experiences!

The largest lake in the Balkans, its vast waters circled by dramatic karst mountains and packed with wildlife, Lake Skadar is arguably Montenegro's best kept secret.  Offering 400km2 of protected wilderness to explore, it's a must-visit for anyone who enjoys adventures off the beaten track.

 

The best way to experience the lake's majesty is by kayak. Gliding across the mirrored open waters or paddling along its serpentine rivers and lily-covered water channels will enthral lovers of water sports and nature alike. Rocky islands and shores offer up hidden bays and freshwater beaches as the perfect pit-stop mid-paddle. 

 

For a completely unique experience, kayak with Undiscovered Montenegro to visit Lake Skadar's 14th century island monasteries of Beska, Moracnik or Kom – still inhabited today. The tranquil nature, incredible vistas and unexpected hospitality (the nuns have been known to offer fresh pomegranate juice!) will beguile.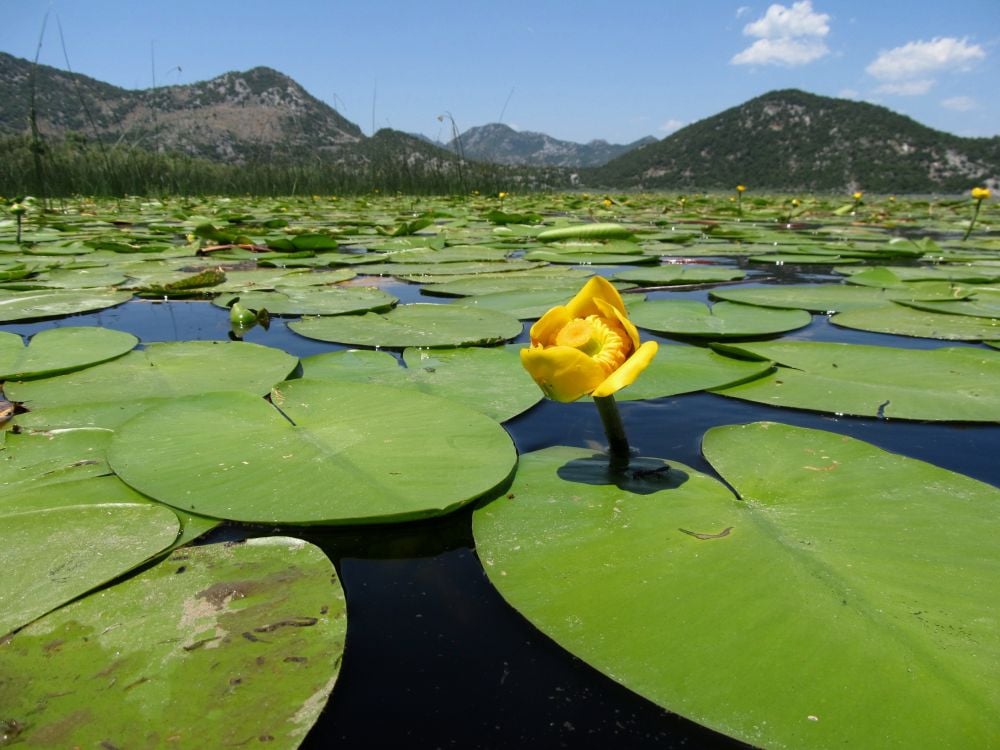 At certain times of year, Undiscovered Montenegro also run kayaking trips to the lake's small resident colony of Dalmatian Pelican. Watching these magical creatures – the world's largest flying water birds – quietly from a distance (National Park rules state 300 metres), undisturbed by engines or people, must surely by up among Europe's top wildlife experiences!
Within easier reach, kayaking from lake tourism centre Virpazar, to the bird reserves at the Moraca Delta, or the old island prison of 'Grmozur' and Pjesacac beach, will delight anyone looking for an active adventure just a short hop away from Montenegro's busy coast. Float past carpets of waterlilies, see flocks of birds dance above the waters, and experience a complete sense of peace as you escape the modern world.
Perhaps the biggest secret of all, though, is that this national park is not just about the lake. Hike in its hinterland and you might just find yourself leaping into hidden waterfalls, natural pools and rivers or bumping into wild tortoises!