Wellness & Spa as a Lifestyle in Montenegro
Lifestyle Retreats & Relaxation
Best offer for the autumn/winter
Wellness is defined as "the quality or state of being in good health especially as an actively sought goal."
The importance of wellness is generally being neglected, but it is a significant component because it affects a lot of areas of our life. There are many dimensions of wellness such as
intellectual, physical, spiritual, emotional, social, environmental wellness,
etc. Wellness matters because everything we do and every emotion we feel relates to our well-being and our well-being directly affects our actions. So it's kind of an ongoing circle.
Montenegro
has a very rich offer of
wellness and spa facilities
with innovative natural and aromatherapeutic treatments. They are mostly
hotels with spa and wellness centres
at affordable prices, but recently more and more separate wellness centres with massages and innovative aesthetic treatments are being opened, aiming to provide the best service to their customers with quality and modern offerings.
Some of our best and favourite choices are:
Regent Spa
Immerse yourself in the wealth of wellness and fitness facilities at
Regent Spa
. The spa offers individual spa treatment rooms, relaxation area, experience shower, Finnish sauna, steam room, hammam (Turkish bath), an indoor and an outdoor pool, a gym and a nail salon as well. Regent offers only the best for its clients. You can get a special treatment known as "
Regent Signature
", which consists of a consultation to find your emotional and physical needs, followed by therapy treatment with a specific oil most suitable for you.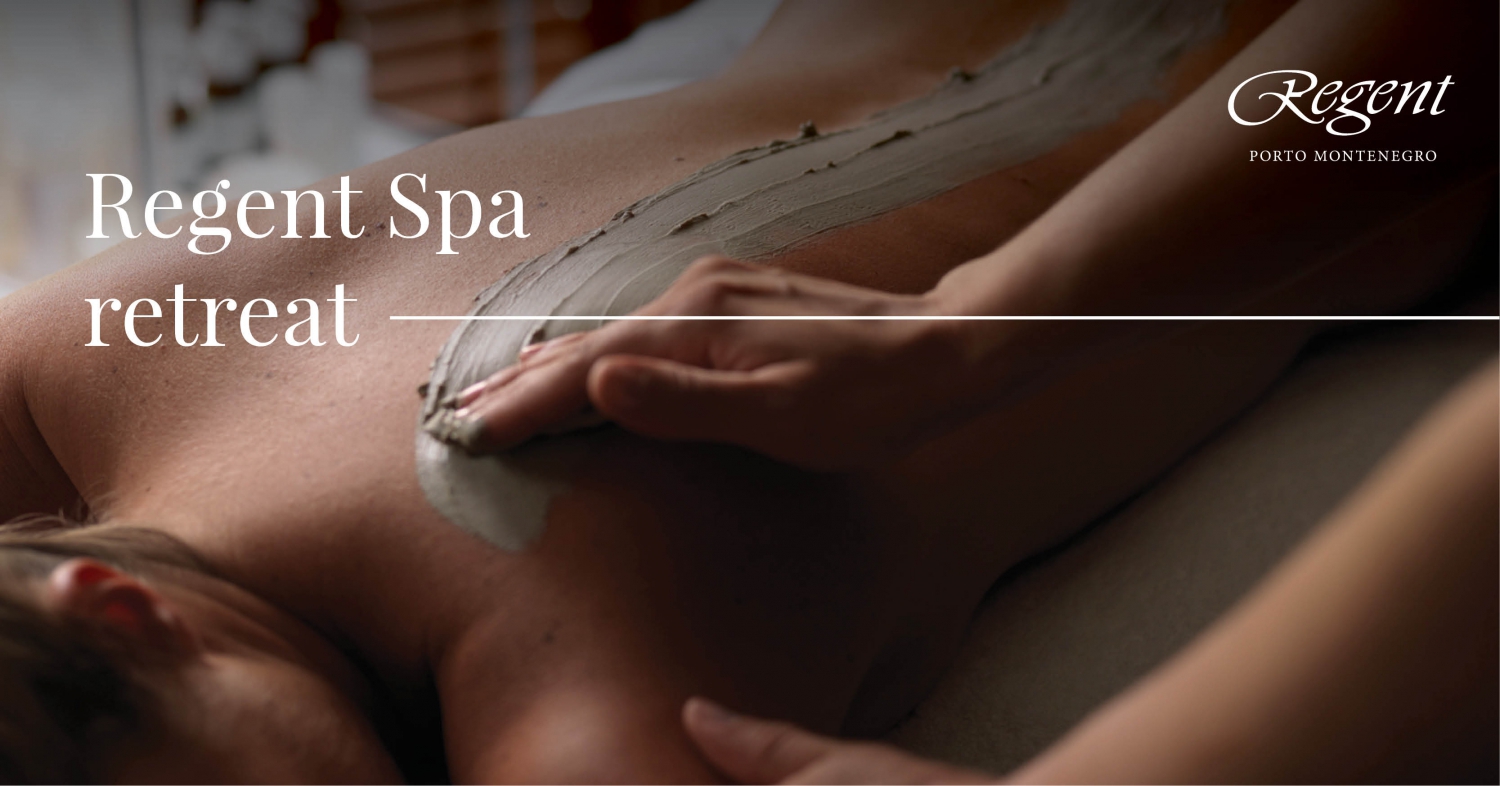 Lazure Hotel and Marina
This newly opened complex invites you to visit and enjoy its spa and wellness packages in the
modern tourist destination
at the entrance of the magnificent
Boka Bay
. In its offer, it includes a swimming pool, 5 types of sauna, hammam, massage treatments, fitness bars, beauty treatments, yoga and pilates studios, and gym. At the moment, they have an ongoing offer that you can check
here
.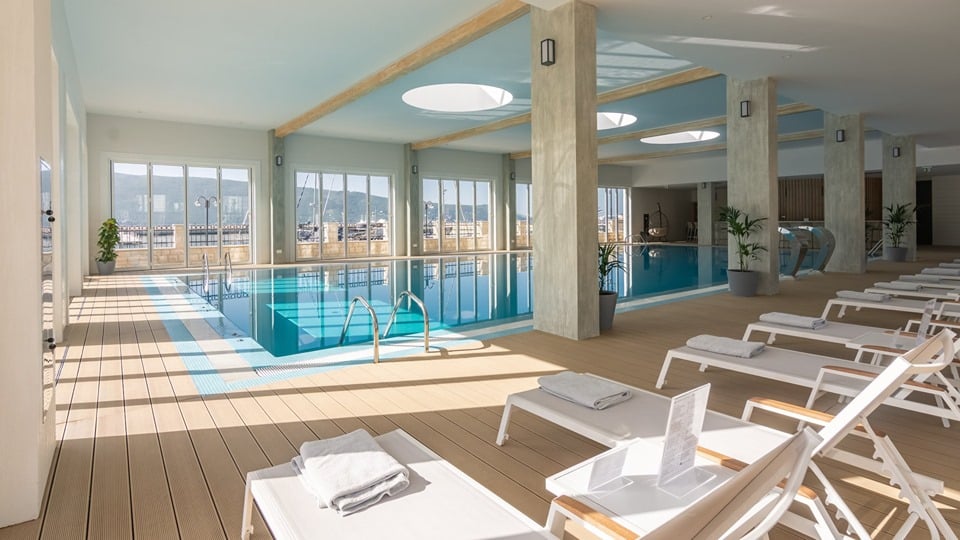 Tre Canne Hotel
SKY VIEW Wellness & SPA at Tre Canne
gives you the chance to relax while enjoying
Budva
at the palm of your hand. Indulge in different face and body treatments in some of the saunas, hammam, or relax in the vapour bath. Every part of the SKY VIEW Wellness & SPA centre is subordinated to your relaxation and escape from everyday stress and hectic lifestyle. Check their offer
here
.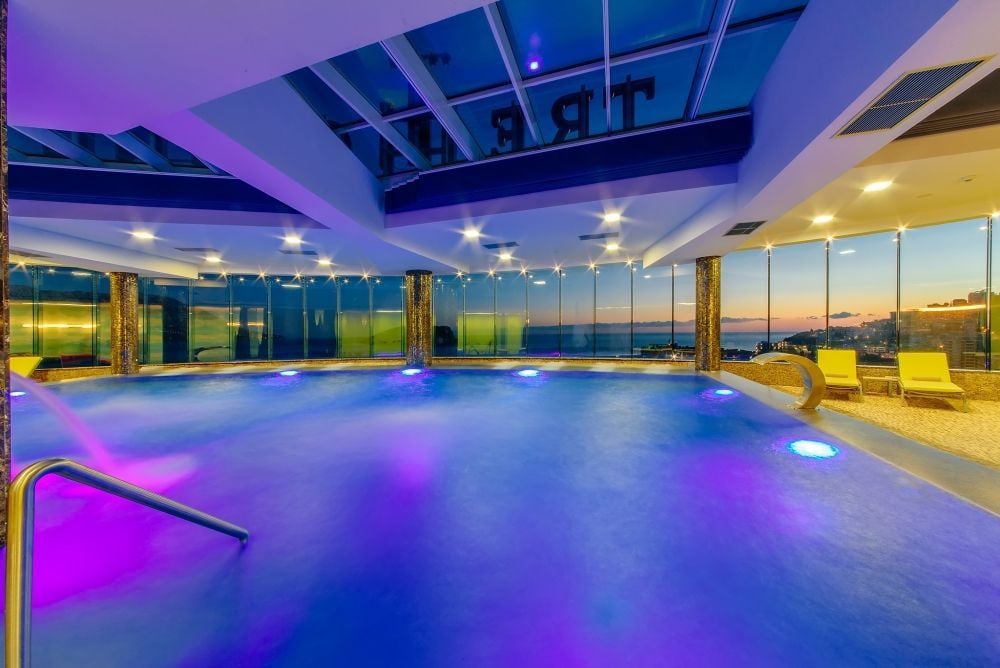 Palmon Bay Hotel and Spa
Palmon Bay
is known for providing absolute pleasure to its clients within its facilities. Spa centre extends to 500m², offering steam bath, Finish and infrared sauna, Jacuzzi, salt room, massage centre, etc. Within the Spa centre, you can find the Beauty salon, offering a variety of care and anti-age treatments working with prestigious brands.
Aman Spa
This luxurious
centre
in
Sveti Stefan
, besides red-sand beaches and crystal-clear waters, offers year-round wellness programmes. Steam rooms, saunas, plunge pools, as well as studios for pilates and yoga are at your disposal.
SPA Medica
SPA Medica
is a health care institution in the field of physical medicine and rehabilitation. It offers services of rehabilitation and medical procedures and all types of physical therapy - electrotherapy, magneto-therapy, kinesitherapy, thermotherapy, hydrotherapy, mechanotherapy. Besides, you can enjoy Finnish or infrared sauna, hot tub and various types of massages.
We recommend you not to miss the special offers that are still ongoing in Regent Spa, Lazure Hotel and Marina, and Tre Canne Hotel. You can check the offers
here
.