Best Honeymoon Suites in Montenegro
Editorial Hot List Inspiration Lifestyle
The Best Romantic Hotels in Montenegro
Right after your fairy-tale wedding, it's time for you and your partner to run away from reality for a while and start enjoying your first days of married life together. As people say "Weddings are about your guests, and honeymoons are about you."
Here's an interesting fact about the word "
honeymoon
" which you probably didn't know. The origin of the word dates back from the 5th century when newly-weds would drink mead, a honey-based alcoholic drink during the first month of their marriage. The first usage of the word "honeymoon" dates back in 1546, and it didn't always have a positive connotation that it has today.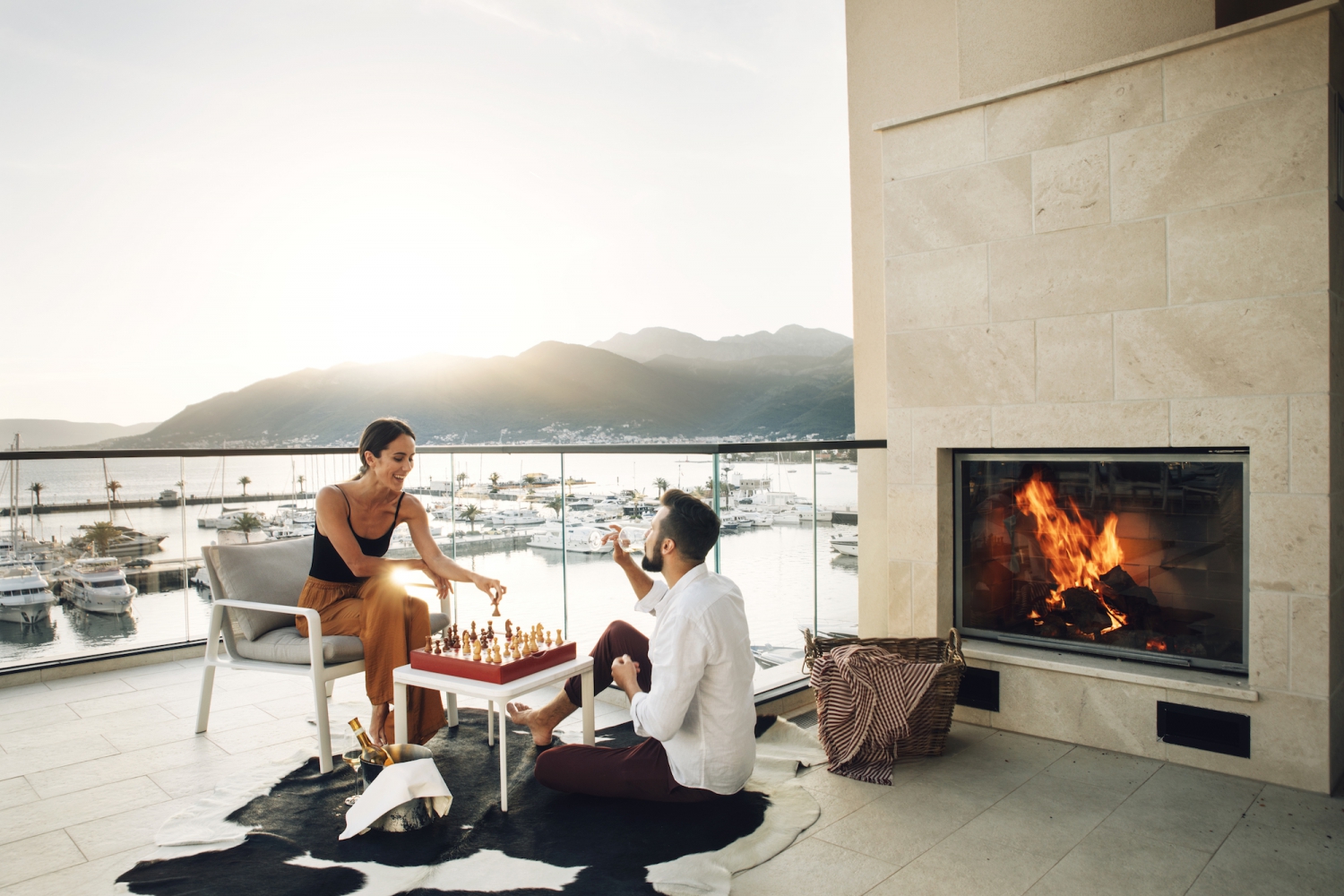 Happy Couple at Regent Porto Montenegro, Photo by Porto Montenegro
Nevertheless, today's honeymoon is a remarkably important part of the beginning of the couple's mutual life, so choosing an ideal honeymoon destination is a crucial step. We would say, not only choosing an ideal destination but also choosing an ideal honeymoon suite/apartment/hotel is an important part as well.  
In our previous article on weddings, we wrote about
getting married in Montenegro
, and why you should choose this small Mediterranean country as your wedding destination. So if you already got married and still haven't decided on your honeymoon destination, our suggestion would be for sure to come to
Montenegro
, a country abundant in quality hotels, excellent restaurants, vibrant nightlife and amazing weather - all the necessary "items" for an ultimate honeymoon. In addition to that, we will list some of the best honeymoon suites in Montenegro, to ease your decision, in case you're having second thoughts.
Hotel Regent Porto Montenegro 
Located within the beautiful setting of the city of Tivat, in the mesmerising Boka Bay,
Regent Porto Montenegro
can provide you with an exquisite experience in every single way. Not only it is a perfect choice for a wedding venue, but it is also a number-one choice of many couples for a truly romantic honeymoon, following their special day. Hotel Regent PM has been listed amongst
22 Worlds Best Honeymoon Destinations in 2017 by Flight Network,
and you can choose between the full Honeymoon package or the Minimoon package.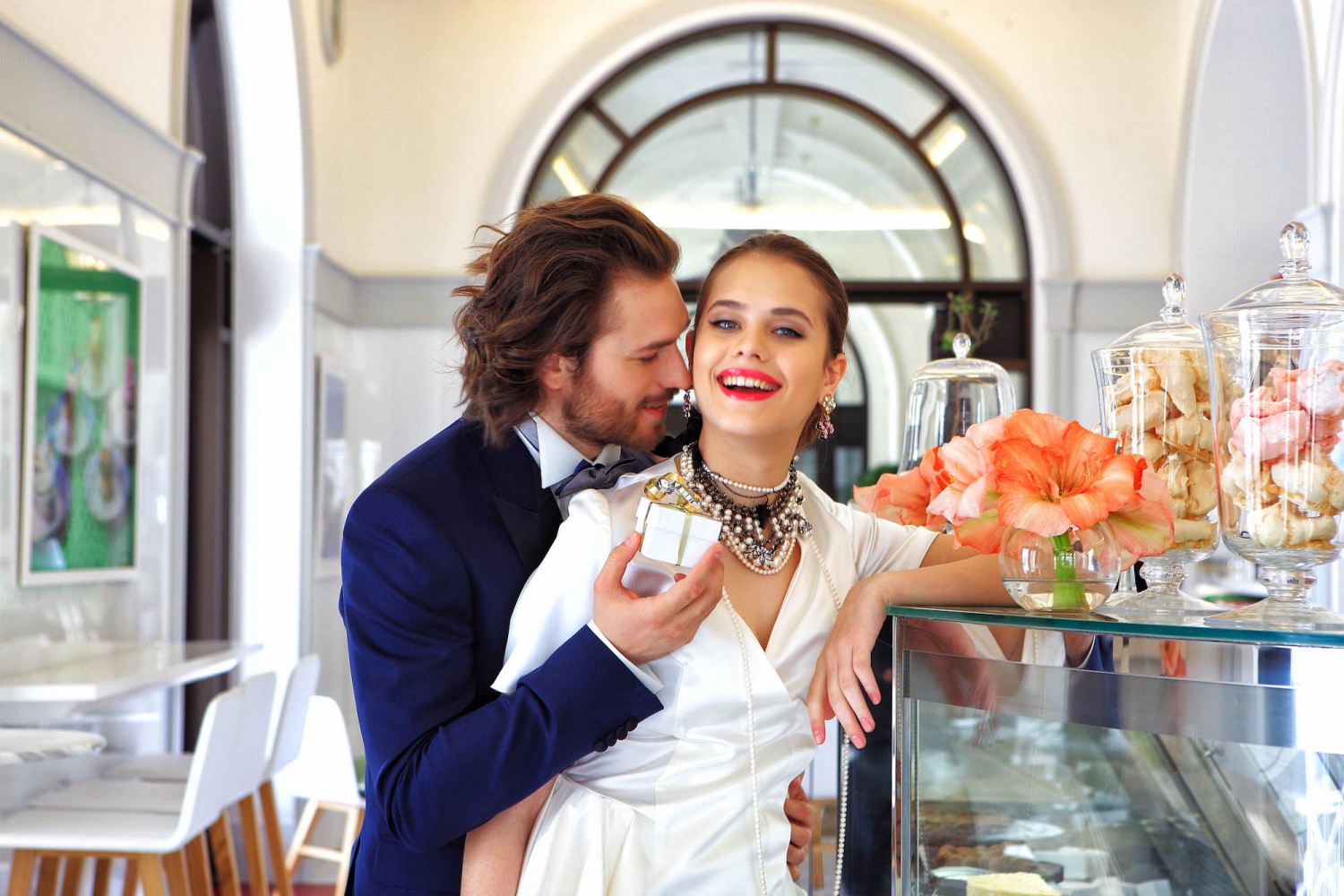 The Honeymoon package includes:
5-night stay in a Deluxe Sea View Room with breakfast daily
Complimentary access to the Spa
60-minute massage for couples
20 % discount on all Spa treatments
Romantic dinner for 2 with an aperitif and a bottle of wine
Romantic amenities on arrival.

The Minimoon package includes:
2-night stay in Deluxe Sea View Room inclusive of breakfast daily
Complimentary use of the Regent Spa
30-minute massage for couples
20 % on all treatments
Romantic dinner for 2 inclusive of aperitif
In-room romantic amenities.
Hotel The Chedi Lustica Bay
Make lifetime memories on the sweeping coast of the Adriatic, in the luxurious suites and rooms of
The Chedi Lustica Bay
. The light-filled, wide-spaced rooms surrounded by the peninsula scenery, will allow you to enjoy the splashes of the Mediterranean greenery. There are a total of 100 rooms, 10 suites, and one penthouse to choose from, and every room of the accommodation maximises natural light with floor-to-ceiling windows and balconies that frame unique views across the Bay. Also, special excursions can be arranged for you across the surrounding area to nearby spots such as
Kotor
,
Tivat
, and
Budva
.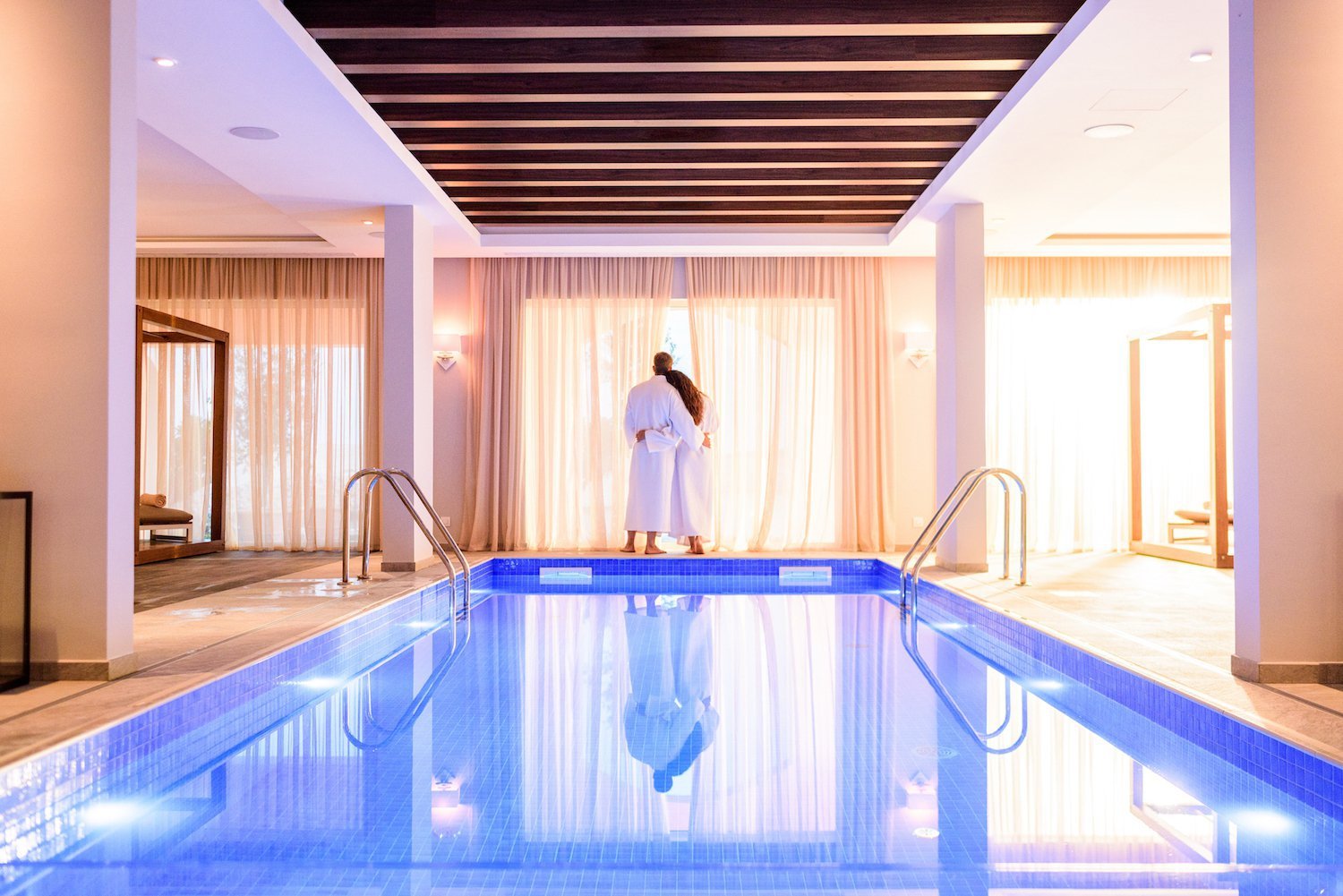 At The Chedi Lustica Bay they say: "The poet Lord Byron described Montenegro's coastline as 'the most beautiful encounter between land and sea' and The Chedi Luštica Bay is a true expression of this. If you are looking to plan a wedding or honeymoon in Montenegro, there are few locations quite as breathtaking. With verdant mountains, peacock-blue seas, flower meadows, white sand beaches, and the elegant interiors and understated luxury of The Chedi Lustica Bay, it is a dreams-come-true setting." 
Right next to the medieval city of
Herceg Novi
, in a renovated 18th-century building,
Hotel Lazure
will make you fall in love with nature surrounding it. The combination of the Mediterranean calmness and the greenery of the mountain Orijen that rises straight up from the city will provide you and your significant-half with a memorable vacation.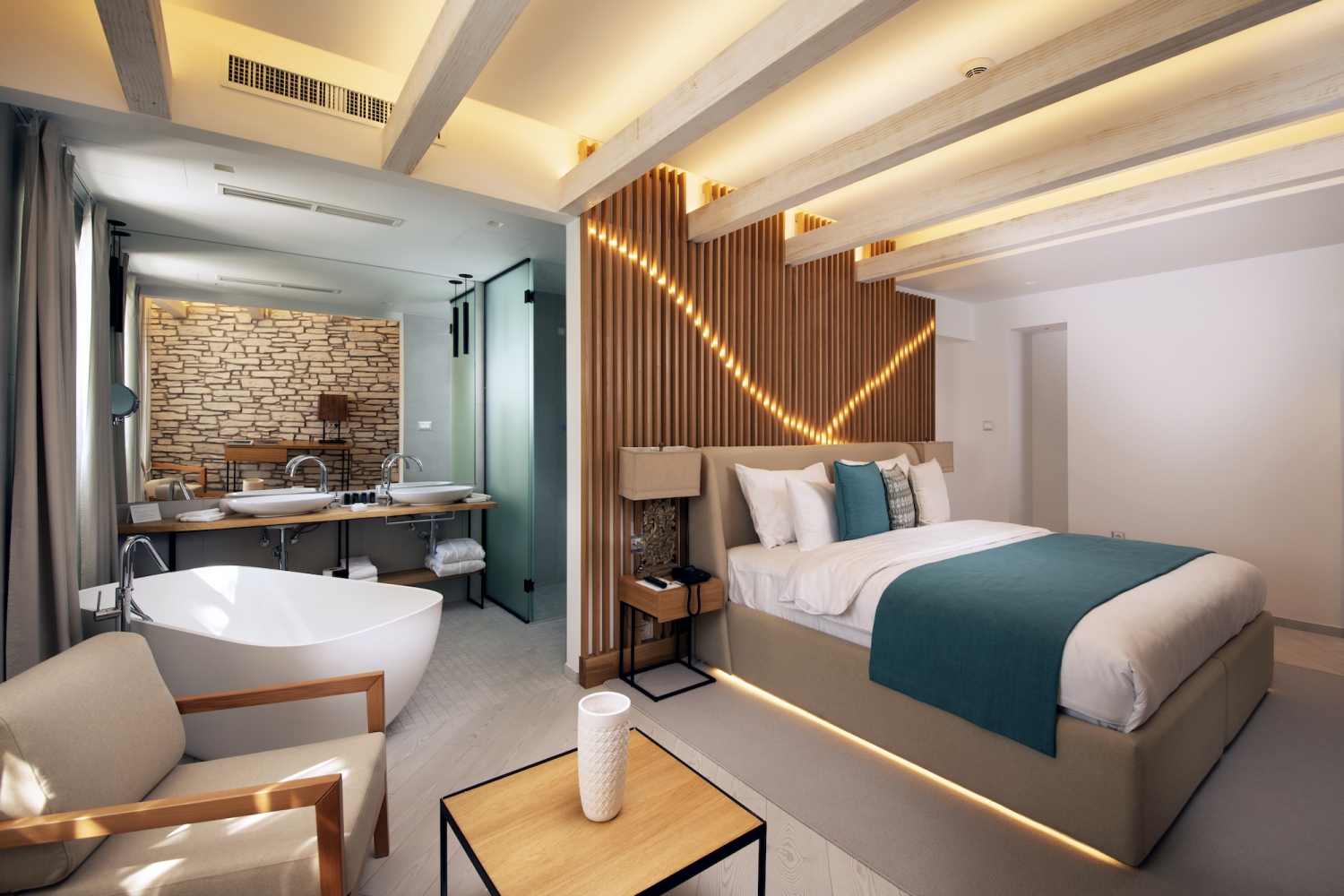 From studio apartments of around 40 m2 to king's suites of 100 m2, there are 25 stylish rooms ready to match everyone's taste. Depending on the number of the nights of your honeymoon stay, the hotel has various offers:
For a 5-night stay, there is a 15% discount with the added bonus of a welcome bottle of sparkling wine, fruits, and a voucher for dinner or spa
For a 7-night or 10-night stay, there is a 20% and 25% discount with the same additional bonuses.
Hotel & Restaurant Conte Perast
With a beautiful sun-kissed setting, is a flawless choice for a charming honeymoon. Enjoy your romantic evenings under the shining moon, at the ideal location right on the coast, overlooking the islands of Our Lady of the Rocks and St. George.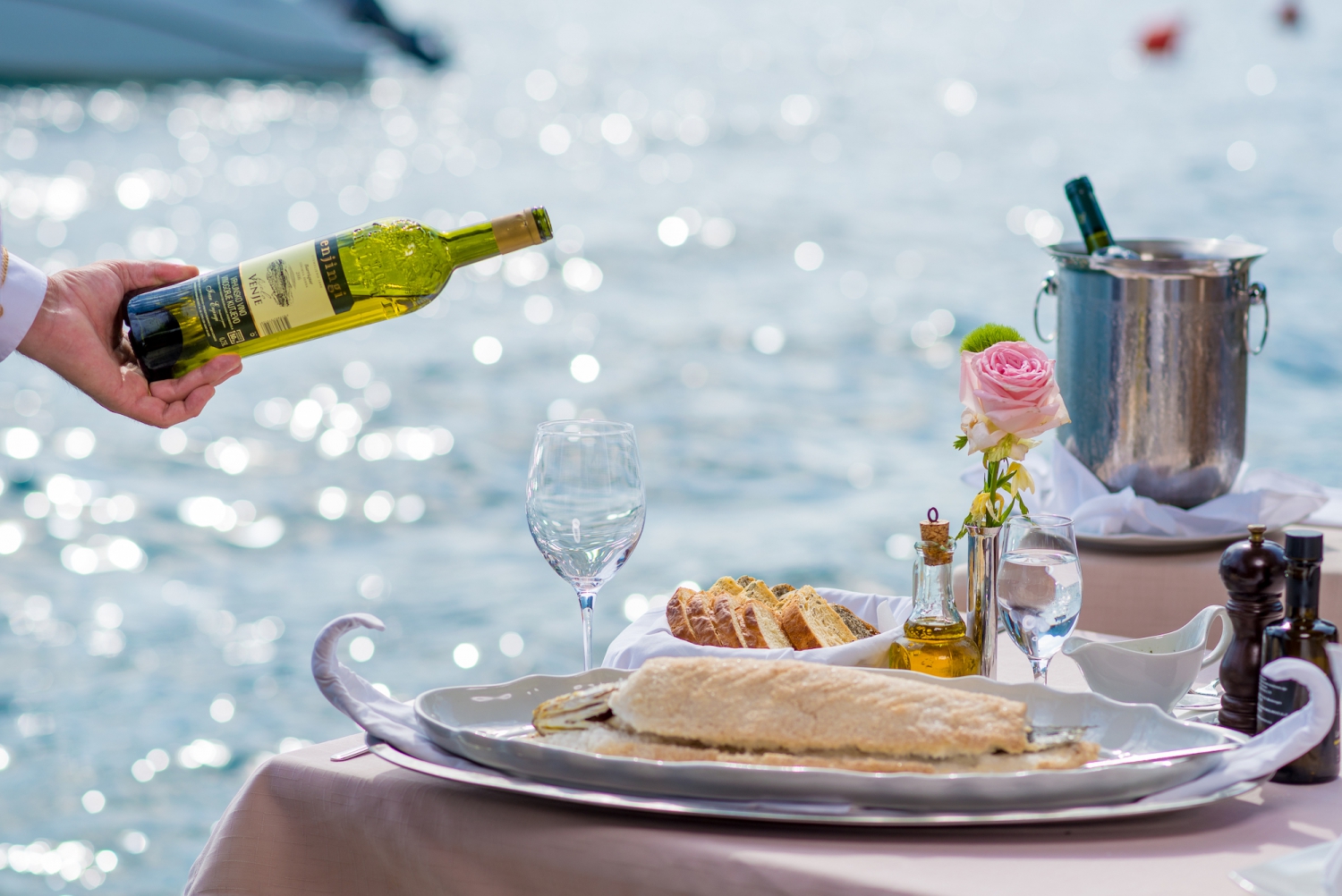 Elegantly decorated rooms, with a unique combination of culture, history and nature will confirm that choosing
Hotel Conte
and
Perast
was a good decision and as their slogan says 'a genuine Montenegrin experience'.
The Honeymoon package for a stay of at least 3 nights includes: 
A warm welcome with a free glass of premium sparkling wine;
15% discount on the regular accommodation prices; 
Free boat tour with a 15% discount on the daily excursions that are organised; 
5% discount on all meals in the hotel's restaurant. 
Condo Hotel Tre Canne Budva  
Located in the tallest residential building in Budva which provides a panoramic view of the town and the Riviera, with elegant and luxurious decor,
Hotel Tre Canne
promises unforgettable memories. The romantic atmosphere is guaranteed whether you choose the Gorgeous Pearls Package or the Crystal Night Package.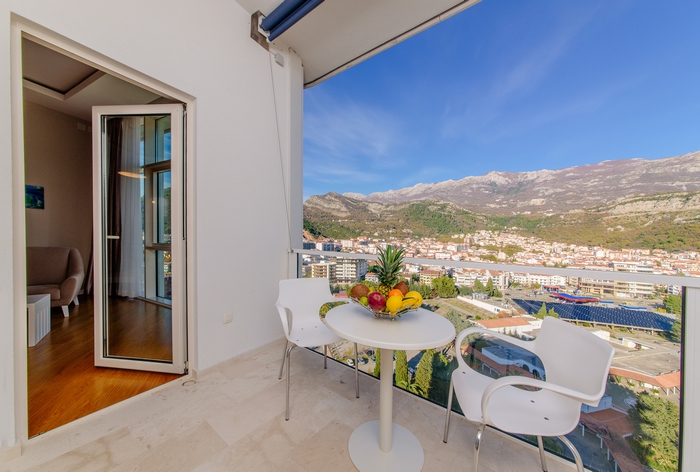 The Crystal Night Package includes:
Stone fruits with a nice, light bottle of Champagne 
Romantically decorated bed with petals and pearls
Relax massage for the beloved couple / full body (50 min)
Cocktail "Love Potion", and canape served in Spa 
Romantic dinner with candles
Breakfast in the room.

The Gorgeous Pearls Package includes:
Bottle of Champagne and berries
Romantically decorated bed with petals and pearls
Relax partial massage for the beloved couple (25min)
Cocktail "Love Potion", served in Spa
Romantic dinner with candles
Breakfast in the room.
Situated on the beautiful part of the Montenegrin coast and one of the most beautiful beaches of the Bar municipality called Veliki Pijesak,
Kalamper Hotel & Spa
offers 17 guest rooms with 6 suites with all the comfort you need for a lovely honeymoon and vacation. You can enjoy the luxury offers of the SPA&Wellness centre, and indulge yourself with the empowering, unique and relaxing treatments. At the rooftop, there is an outdoor pool with a lounge bar, and a view of the shore from the terrace promises absolute enjoyment.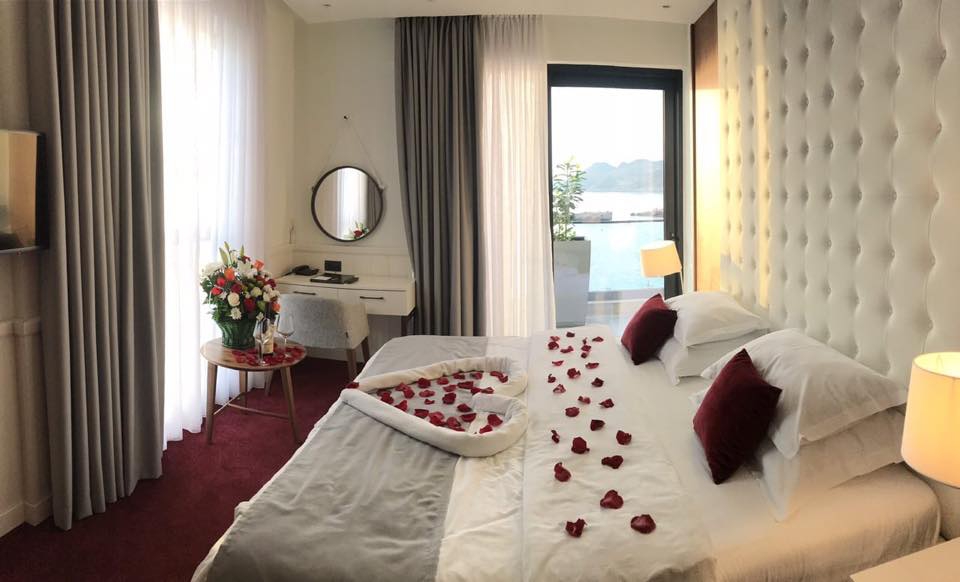 We are sure you'll make unforgettable lifetime memories here in Montenegro, and as the saying goes, "Short honeymoons are better than no honeymoons, but long honeymoons are best of all."