Why Invest in Montenegro?
Editorial Inspiration
Ask an Expert!
The Montenegro
real estate market
is still an emerging market with a great deal of potential for capital growth. These are the main reasons for choosing Montenegro as an investment area: 
The political situation is stable and the Government is orientated towards EU membership. Montenegro is the first country in line to be accepted in the EU and is the newest member of the NATO alliance.
Taxes are relatively low in comparison to other European countries: Both income and profit tax are only 9%.
A stable currency. Although not yet part of the EU, Montenegro uses the EURO as its currency.
The purchase process is simple, safe and straightforward: foreign buyers can buy, sell and rent their properties under the same conditions as the citizens of Montenegro. 
A residency permit can be obtained based on ownership of a property, regardless of its value. After five years, property owners can apply for permanent residence. Read more on citizenship by investment.
Tourism is the most important and dynamic industry in the country, with approximately 2.5 billion visitors in 2019.
Geographic position: its location in SouthEast Europe, bordering the Adriatic Sea, is a historical meeting point of the East and West. Flights to both London and Moscow take approximately 3 hours. 
It is well connected: two international airports (Podgorica and Tivat) with low-cost flights from many cities across Europe, four ports (Bar, Kotor, Zelenika and Tivat), railway to Belgrade, Serbia and a ferry service to Bari, Italy. 
The coast has a Mediterranean climate, with 240 sunny days per year. The average summer temperature is 27 C while in winter it is 8 C. The mountainous north of the country has continental to alpine climate with substantial snowfall in the winter. 
Finally, Montenegro is a naturally very beautiful country. It is small but very diverse, from its scenic coastline with sandy beaches, hidden bays and medieval coastal towns to its five national parks, stunning mountains and ski resorts. As trends in tourism are changing towards active holidays, unique experiences and sustainable travelling, Montenegro is in an excellent position to attract visitors and property buyers for many years to come.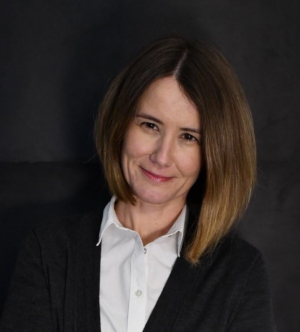 Ask Our Expert - Ivana