Dukley Gardens - the New Mediterranean
Editorial
Contribution to the growth of Montenegrin tourism through the ongoing development of Dukley Gardens.
Our Top Experiences and Tours in Montenegro:
If youʻre booking your trip to Montenegro last minute, we have you covered. Below are some of the top tours and experiences!

Montenegro, probably the youngest destination in the Mediterranean, is a country of wild beauty, untouched nature and dramatic landscapes. Whether you wish to hike, bike, sail, or just enjoy the sun... this country can be the perfect destination.

In the last decade, since Montenegro gained its independence, this destination has attracted much foreign investment which has helped it to achieve an increasing level of tourist development. Currently, Montenegro offers luxury facilities that satisfy the most demanding visitor's requirements. This article looks at one of these investments, a luxury complex in Budva, on the coast of the Adriatic sea -  Dukley Gardens.

Budva is the so called 'metrolopolis' of  Montenegrin tourism. The busiest city during the summer season as those who have visited it will recognise. Budva has gained a lot of labels and in between you can hear some people talking about Budva as Montenegrin Monte Carlo. This is the fastest growing municipality of Montenegro which in the last decade has tripled in size, with a meteoric rise in buildings, investment and infrastructure.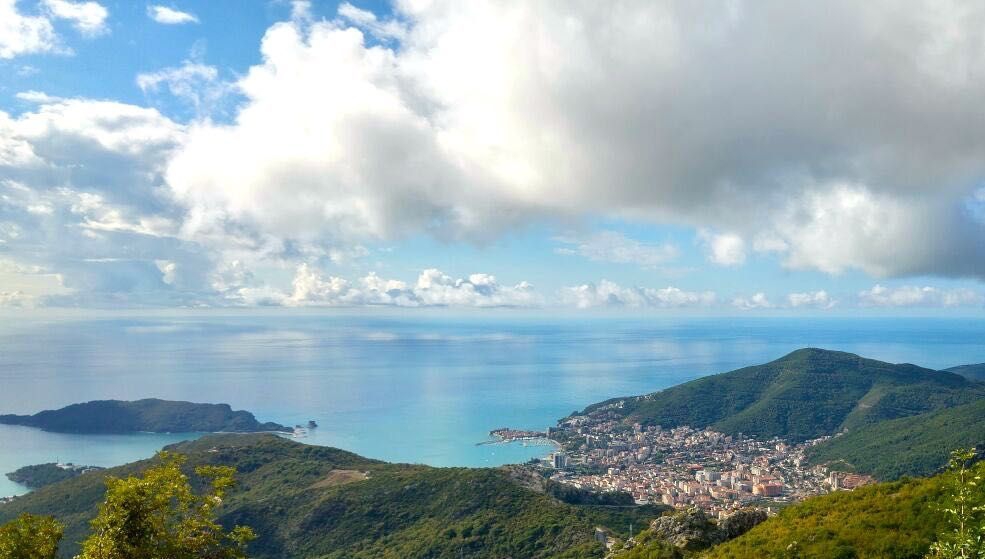 One particulary area that has seen a dramatic expansion is the Zavala penninsula, located at the entrance of Budva, when approaching from Cetinje or Bar. The penninsula was previously untouched but held enormous potential for the development of a high-end resort. The Stratex group, founded by Mr Neil Emilfarb, recognised this location as a potential site for its luxury residential complex.
This group which operates internationally, mainly in hospitality and services, expanded into Montenegro in 2006 and has since acquired an impressive portfolio of real estate projects, located in the most attractive tourist locations in Montenegro. One of their major investments in real estate is the Dukley Gardens Residential Villas.
Dukley Gardens luxury villas development is located on the Zavala peninsula across the Old town of Budva, marking the end of the town's bay. The development consists of 36 residences with 202 de luxe class apartments ranging from 85 to 544 square metres. Investors commented that the unique nature of Montenegro inspired them to create Dukley Gardens, referring to the fact that it is difficult to find another country so small but with such a large concentration of beauty and peace. Their goal was to ensure that Dukley Gardens was assimilated into its environment and ensure that the beauty of the landscape was preserved.  
Apartments are oriented towards the sea, with direct views of the Adriatic and the Old Town of Budva, and within a few steps away from some beautiful beaches. Living here you are only a half- hour drive from the wonderful Bay of Kotor and in just within an hour you can reach Ulcinj which has the longest and the sandiest beaches, perfect for windsurfing and wakeboarding.
Dukley Gardens should be considered a location which is much more than just a summer vacation destination. Montenegro is facinating place to visit throughout the year. Autumn and Spring in particular are popular with a multitude of cultural festivals and events. It is also perfect time of year to enjoy numerous beautiful nature walks through one of the five National parks. During the winter months, it is a great idea to venture north to visit ski resorts Kolasin and Zabljak. Montenegro also has its year long destinations such as Cetinje, the old royal capital, Podgorica and Niksic.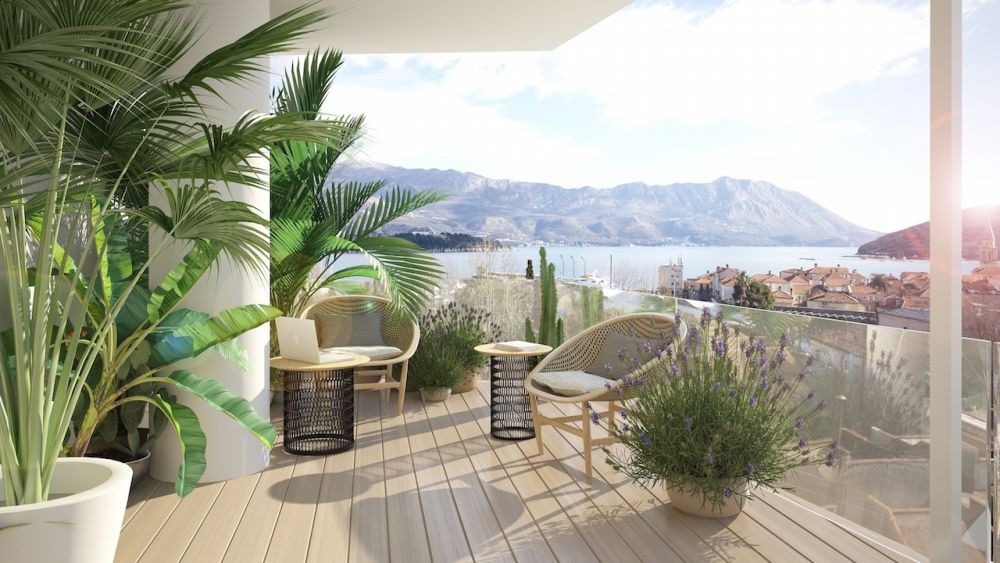 The architectural concept was created by NPS Tchoban Voss Architekten BDA from Germany together with Turner Construction from USA who understood that Dukley Gardens is all about undisputed luxury. Villas are set in cascading gardens with footpaths leading to three beaches. Dukley Gardens' design is modern with an emphasis on a sense of nobility and splendor, marked with high tech attributes. Respecting the peninsula's rich bio-diversity, as much terrain as possible, was left in its natural splendour. The site's mature pine, cypress and olive groves have been preserved, while over 5,000 new species of flora were skillfully introduced by the Montenegrin design studio, Synthesis.
Dukley standards - design, architecture and location through facilities, services and amenities - are amongst the finest in Montenegro. Additionally, for those homeowners seeking a regular return on their investment, Dukley Gardens offers a professional, year-round, property management programme. Dukley's full service, on-site team supervises every detail from marketing and booking through to airport transfers, key handovers, security and maintenance.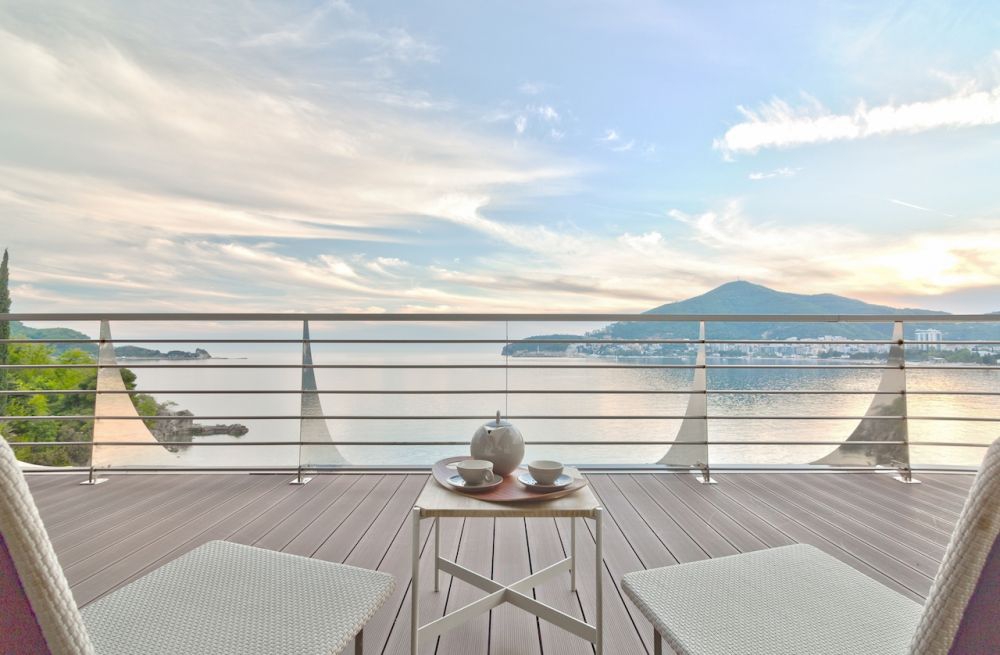 The Dukley family consist of other facilities in Budva including Dukley Residences, Dukley Marina Budva, Dukley Beach Lounge and Dukley Beach Club. For 2016 Stratex has announced that they will start building a luxury 5 star hotel in the environs around Dukley Gardens.  
Dukley Residences is strikingly modern, a 10 story residence with 32 spacious apartments, two levels of high-end retail space and magnificent views over Budva's Old town. Each suite has a huge terrace and 24 hours security with concierge desk, valet and underground parking.
Dukley Marina Budva  settled just outside of the Old town walls, is a walk away from Dukley Gardens and Dukley Residences. Ranked among the elite marinas of the D-Marin group, this 300-berth marina is ideally located as the first full service, international port upon entering the Adriatic from the Ionian sea, and welcomes boats of up to 70 metres. 
Dukley Beach Lounge is stylish modernity of Dukley's indoor/outdoor, waterfront restaurant and lounge, which is complemented by an elegant, seasonal menu of local and continetal cuisine, an international wine list, expert service and panoramic Adriatic views.
Dukley Beach Club is one of the coast's most stylish seafront clubs where you can expect full service beach staff to welcome you in your private cabanas or sunbeds. Your pleasure will be fulfilled with the DJs parties, wide selection of cocktails, wines and spirits all accompanied with the casual menu.
Dukley European Art Community gives a new, cultural note, to this development. The old building of Jugooceanija in Kotor now belongs to DEAC, many resident artists and painters hold exhibitons which are open to all people from Montenegro and beyond who are interested to explore modern arts. 
Inside Dukley you can enjoy an oasis of serenity, peace and tranquility. A place where you can recharge before you go out for more. Welcome to the new Mediterranean.