Top Montenegro Sights: Blue Grotto and Mamula Fort
Adventure Top 10
Active day Trips in Montenegro
Our Top Experiences and Tours in Montenegro:
If youʻre booking your trip to Montenegro last minute, we have you covered. Below are some of the top tours and experiences!

Boka Bay must be one of the most famous spots in Montenegro, attracting various types of tourists: recreational, active, adrenaline - there is an offer for everyone!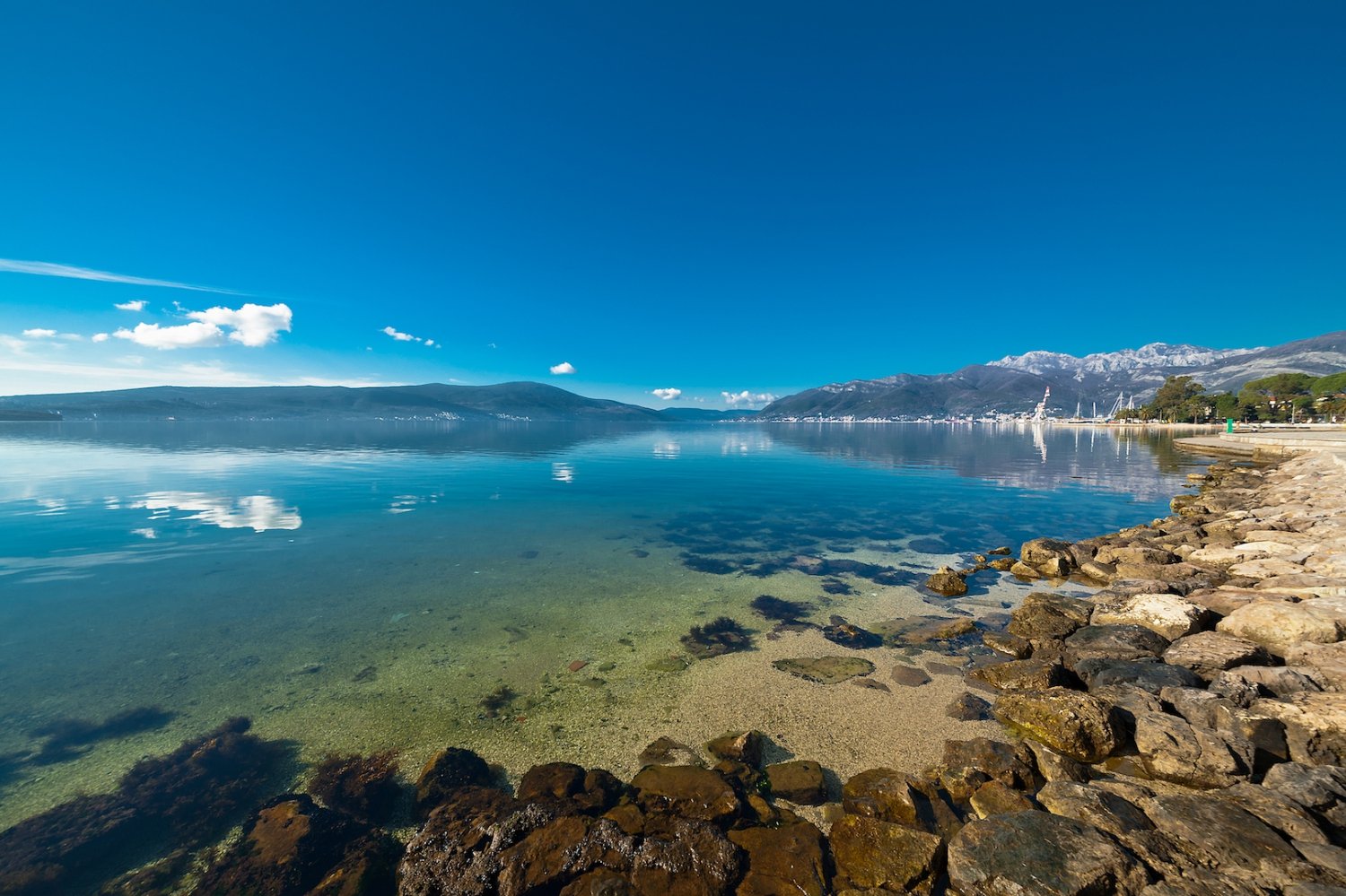 Boka Bay Views
When it comes to day trips in the Bay of Kotor, Blue Cave must be one of the most exciting places to visit. We did our latest visit at the end of summer 2017 and decided to write you about it, so you can do the same trip when you are in Montenegro.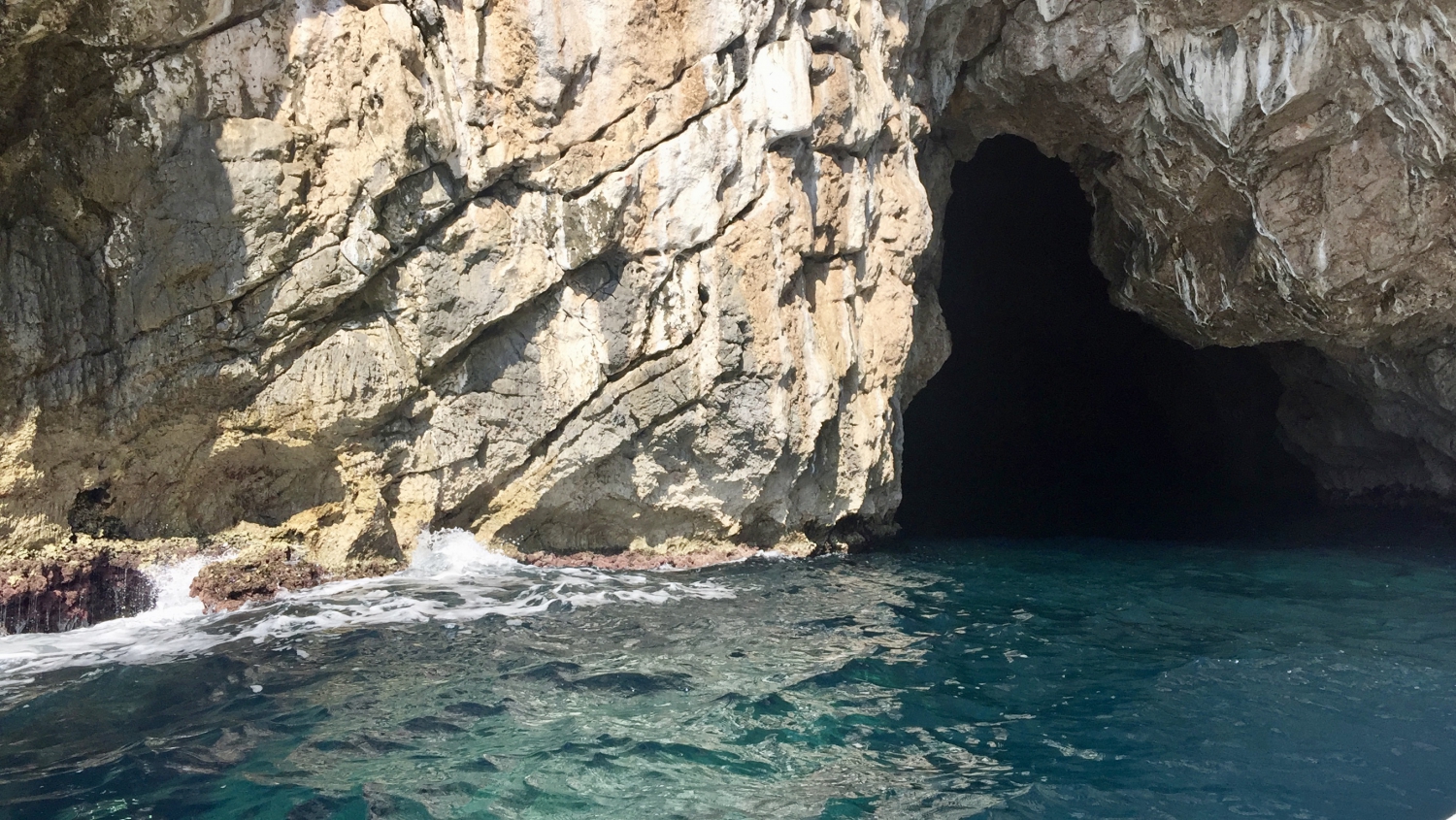 One of the entrances to the cave
Our group of friends and cooperators gathered in the charming Rose village, one of the numerous villages on the Lustica peninsula, that is so rich in intact nature! In the small marina of the village, a scheduled boat waited for us at the agreed time. And the adventure started! We chose to go on a ride with a small boat, so we can sail slowly and enjoy the natural beauties surrounding us!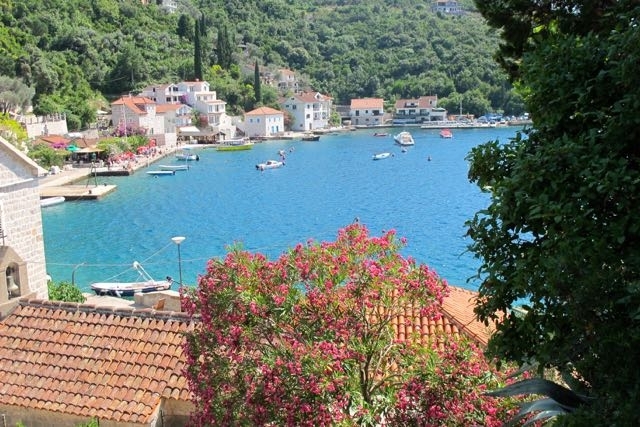 Rose Village
When you depart from Rose, the 1st thing you can see is the Prevlaka peninsula, which is a natural border between Montenegro and Croatia. After a while, the view opens wider and in front of us was Mamula fort, on the small isolated island with the same name as the fort. This was a prison back in the WWII and today is abandoned, unfortunately! It is a small round island with the same shaped fortress, used as a prison in the recent history, but with the various purposes through the time. We will get back to it later.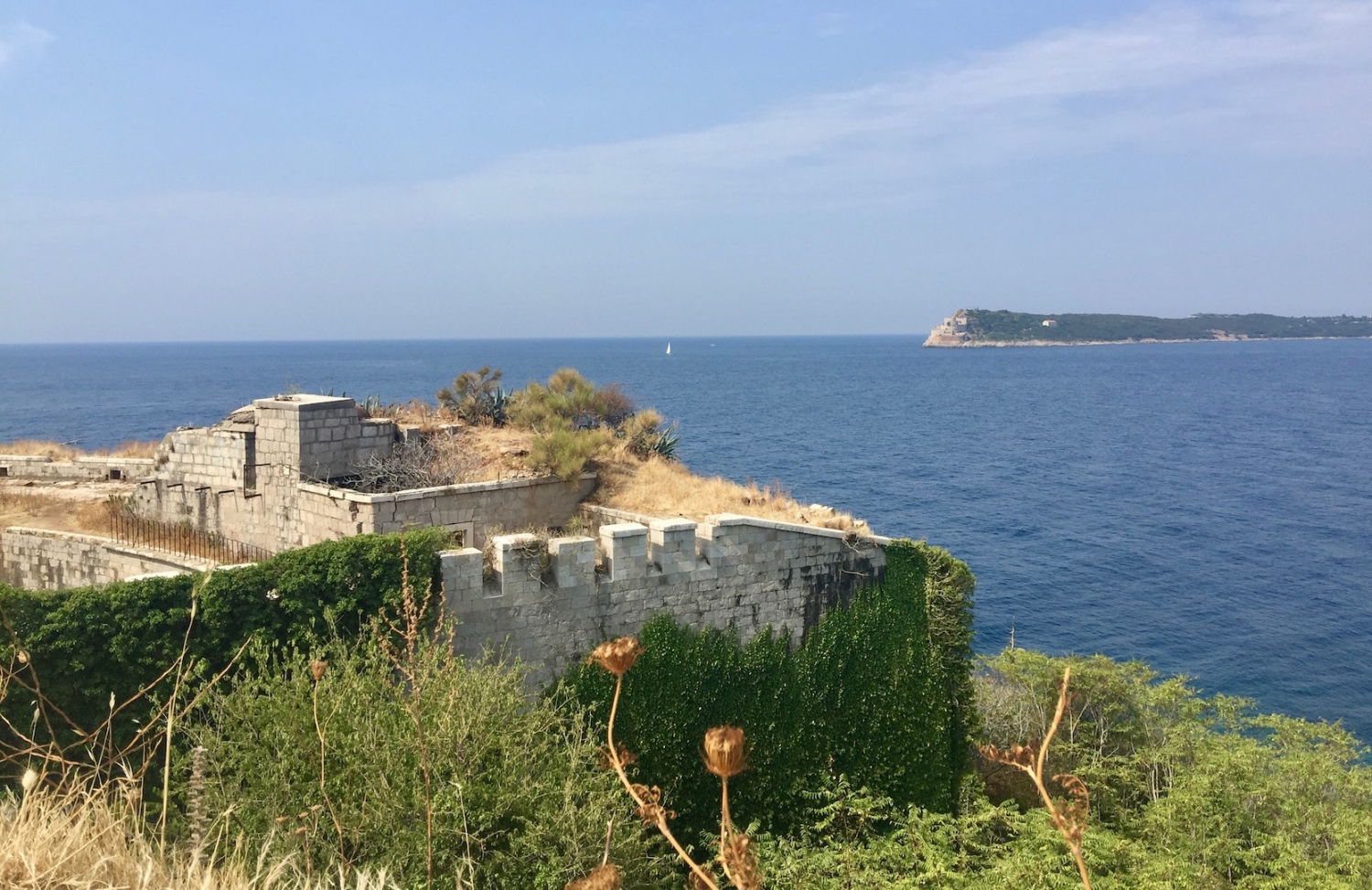 View from Mamula Fort towards Prevlaka peninsula
Passing by this island, horizon opens even more, and on your left, you can now see numerous small bays attractive beaches that are approachable only by boat. Maybe you will find a perfect spot for you at some of these!
Continuing a bit further, the rocks and hills coming out of the sea are becoming higher and there are no more beaches in this part, as the soil is not that jagged in this part of the Lustica peninsula.
At this very part of the peninsula, where the stone hills are growing high from the sea, there is a small blue heaven on Earth called the Blue Cave or Plava spilja in Montenegrin. Plava spilja is one more natural miracle in Montenegro. It has two entrances, on the opposite sides of the cave, and you can enter it by a small boat or yacht, or even a speedboat. Inside feels miraculous - the water is incredibly blue like it's photoshopped. That is what sun reflection does to the blue waters of the Adriatic sea. The stone ceiling is about 9 m high and the sea is about 3 m deep.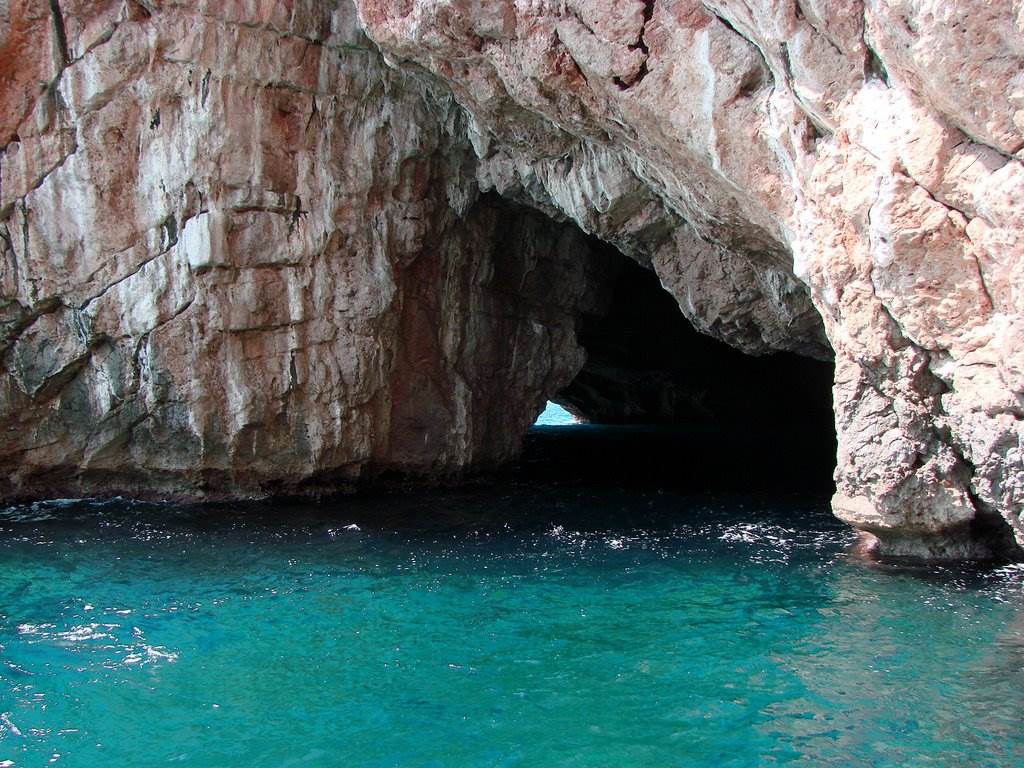 The Plava spilja
The whole group jumped off the boat right away, as soon as we saw this miracle colour and we were enjoying swimming for about half an hour until all the adrenaline vanished and we felt that water isn't that warm as it seemed at first. :) We took some photos, got back to the boat and headed towards Rose village.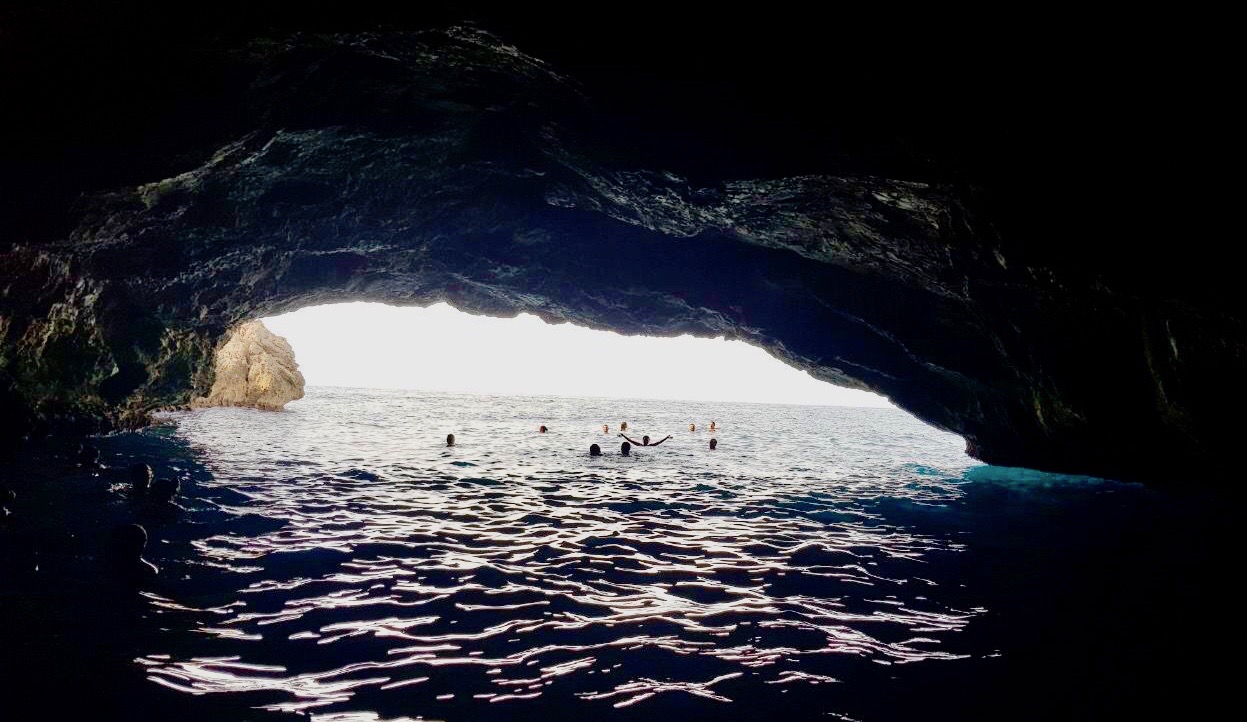 Enjoying and being happy!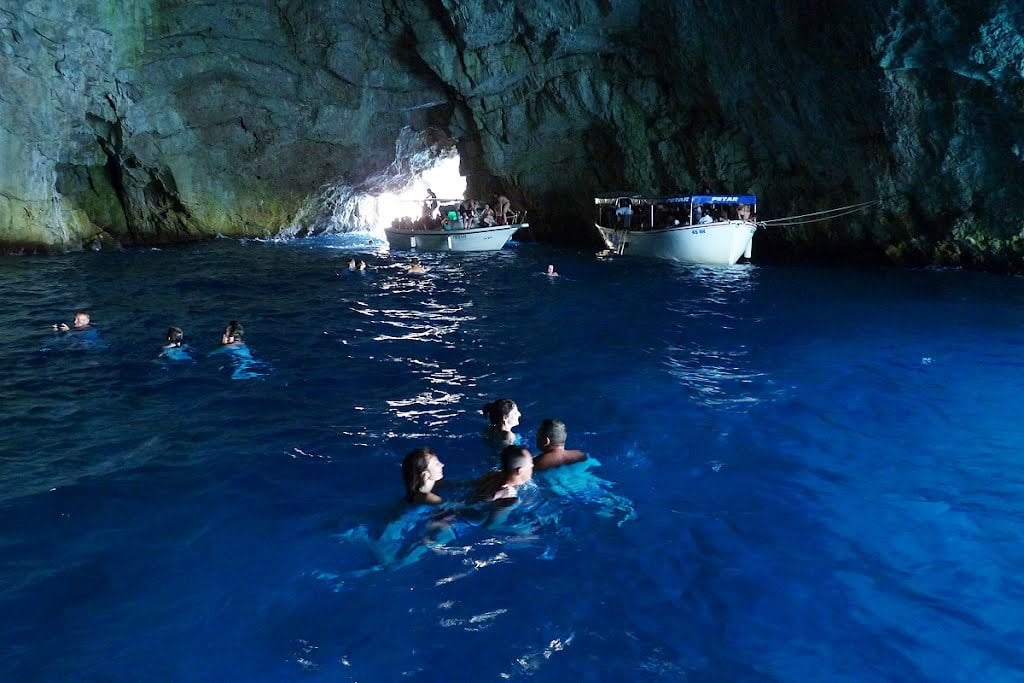 A lot of swimmers
On the way back, the group decided to visit the Mamula fort, so we stopped there for a while. Mamula is located just between Prevlaka and Lustica peninsula and by the geographical location it belongs to the city of Herceg Novi.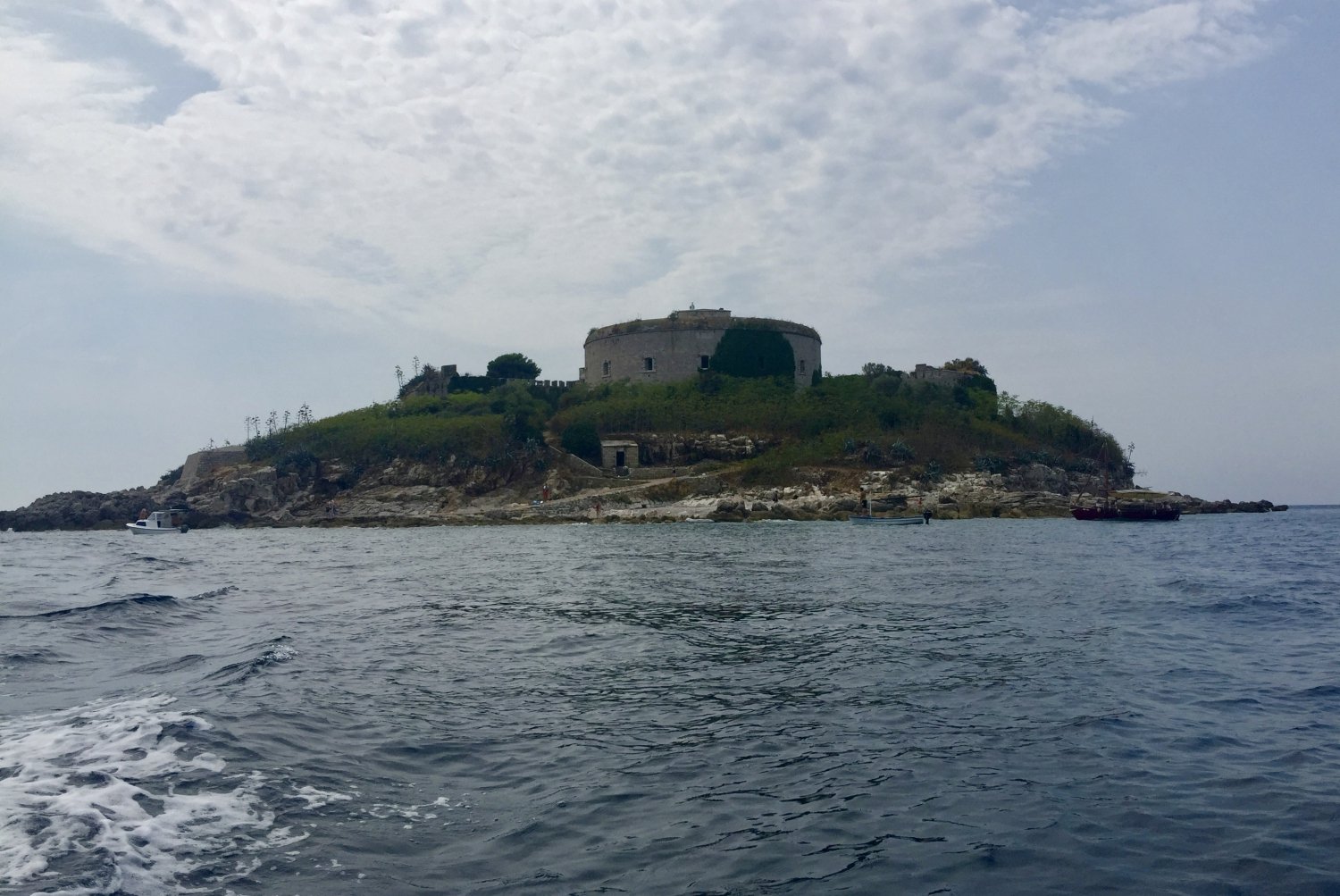 Mamula Island
The fort that takes 90 % of the island's surface was built in 1853 by Austro-Hungarian general, Lazar Mamula. Back in that time, Mamula along with Arza and Cape Ostro Fort was meant to stop the enemy entering Boka Bay. In the WWII this was a concentration camp known for torture and cruelty over prisoners.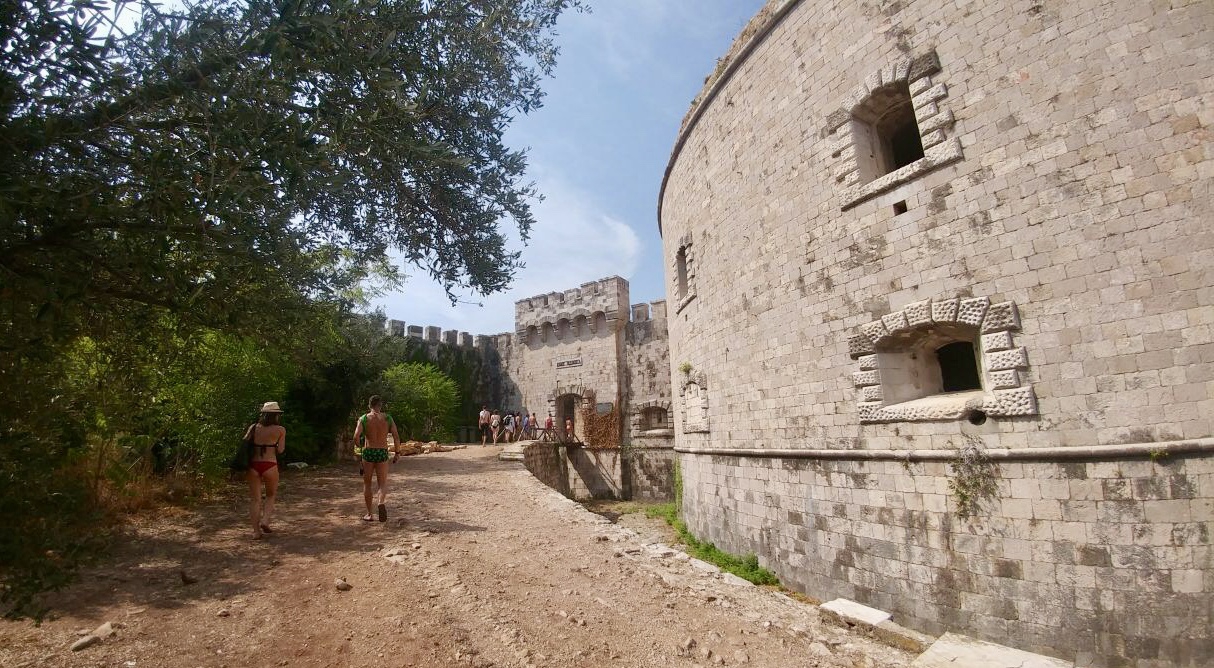 Mamula Fort Entrance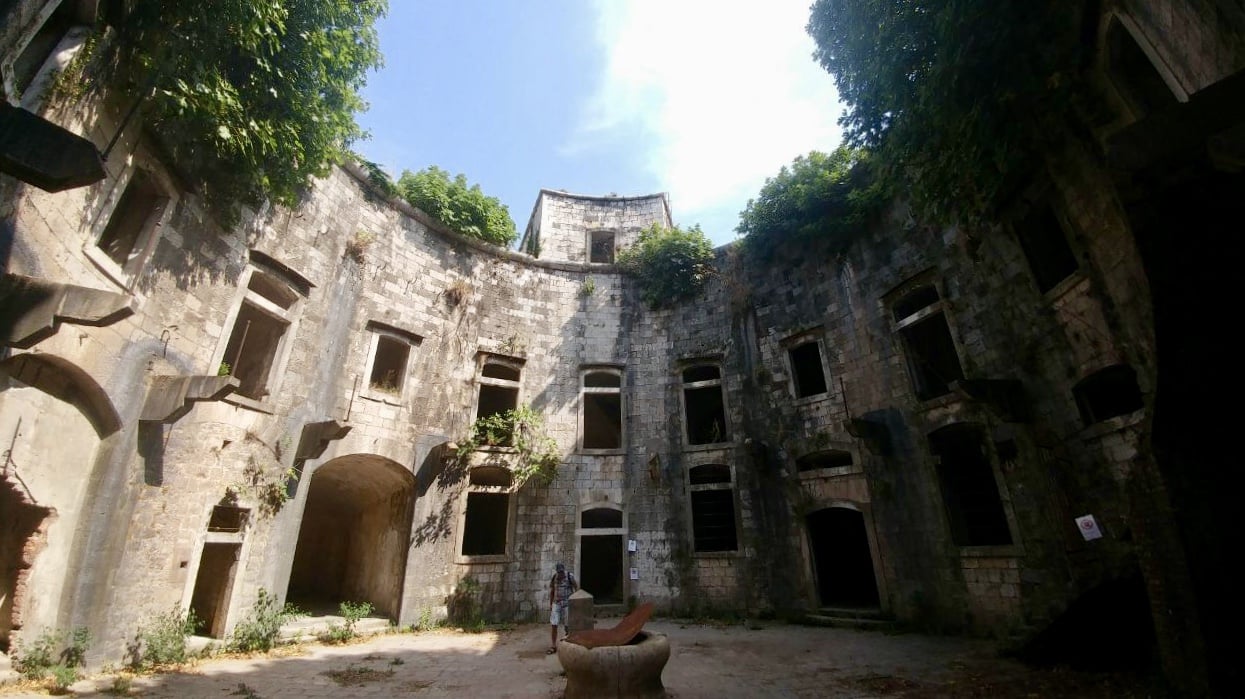 Round style
Today, there are much nicer plans for this island, as the Orascom Company (managing
Lustica bay
) was interested in becoming a new lease owner and make this spot a luxury hotel resort, which would be amazing!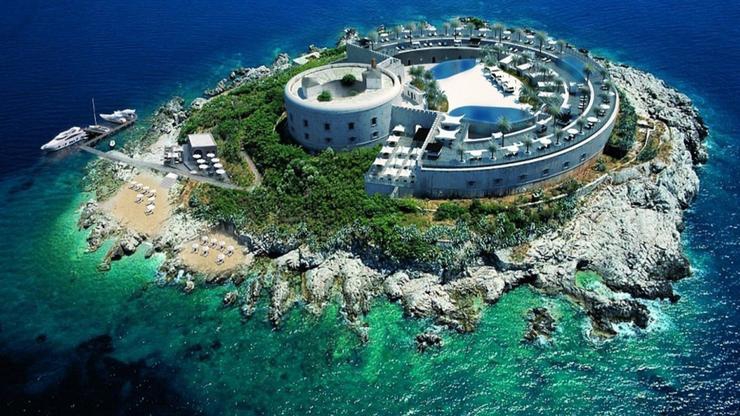 Plans for Mamula Island, source: express.hr
After a short walk around Mamula, we returned by boat to Rose village and continued our day on this charming beach, chit-chatting about our day trip.
Bay of Kotor is full of miracles and wonders. Even we - who live or were born here, get impressed easily! You are welcome to join this type of tours anytime, just contact us!