The Most Prominent Artists from Montenegro
Arts & Culture Top 10
Located between the impressively beautiful coast and the gigantic mountains, Montenegro is one of the European best-preserved secrets. Although it is a country of a culturally-rich and long history, art may not be your first association with Montenegro. Once based on the life of tribes and fraternities (small groups of related families), Montenegrin traditional culture has over time developed cultural institutions such as art galleries, libraries, theatres, cinemas that compose modern cultural and artistic heritage.

Traces and influences of Mediterranean, Central European, Eastern European, and Oriental civilisations of various epochs are recognisable in the cultures present in today's Montenegro. Numerous museums, beautiful architecture, medieval palaces, citadels, and fortifications can be found in our small country, with incredible cultural diversity, which is a reflection of its people. The development of these cultural institutions was contributed by the names of many Montenegrin artists, whose character and work are still remembered.

♦​
Miodrag Dado Đurić
was born in 1933 in
Cetinje
and is one of the biggest names in the history of Montenegrin art. After Marc Chagall and Salvador Dalí, Dado Đurić mostly influenced the notion of
surrealism
in the realm of painting. In addition to
oil and drawings
, he worked on
graphics
, including drawings, and collage. His works can be found in many museums and galleries, as well as numerous private collections. In his hometown Cetinje, Montenegrin
Art Gallery "Miodrag Dado Đurić"
is located. Also, the Atelier Dado Gallery is located within the Art Gallery of the
National Museum of Montenegro
. In his works, he evokes apocalyptic connections with his masterfully artistic skills. This Montenegrin painter of contemporary art of the 20th century is considered
one of the most prominent representatives of figurative art
. He died in 2010 when he was awarded the "13th of July" Lifetime Achievement Award, the highest state recognition of Montenegro.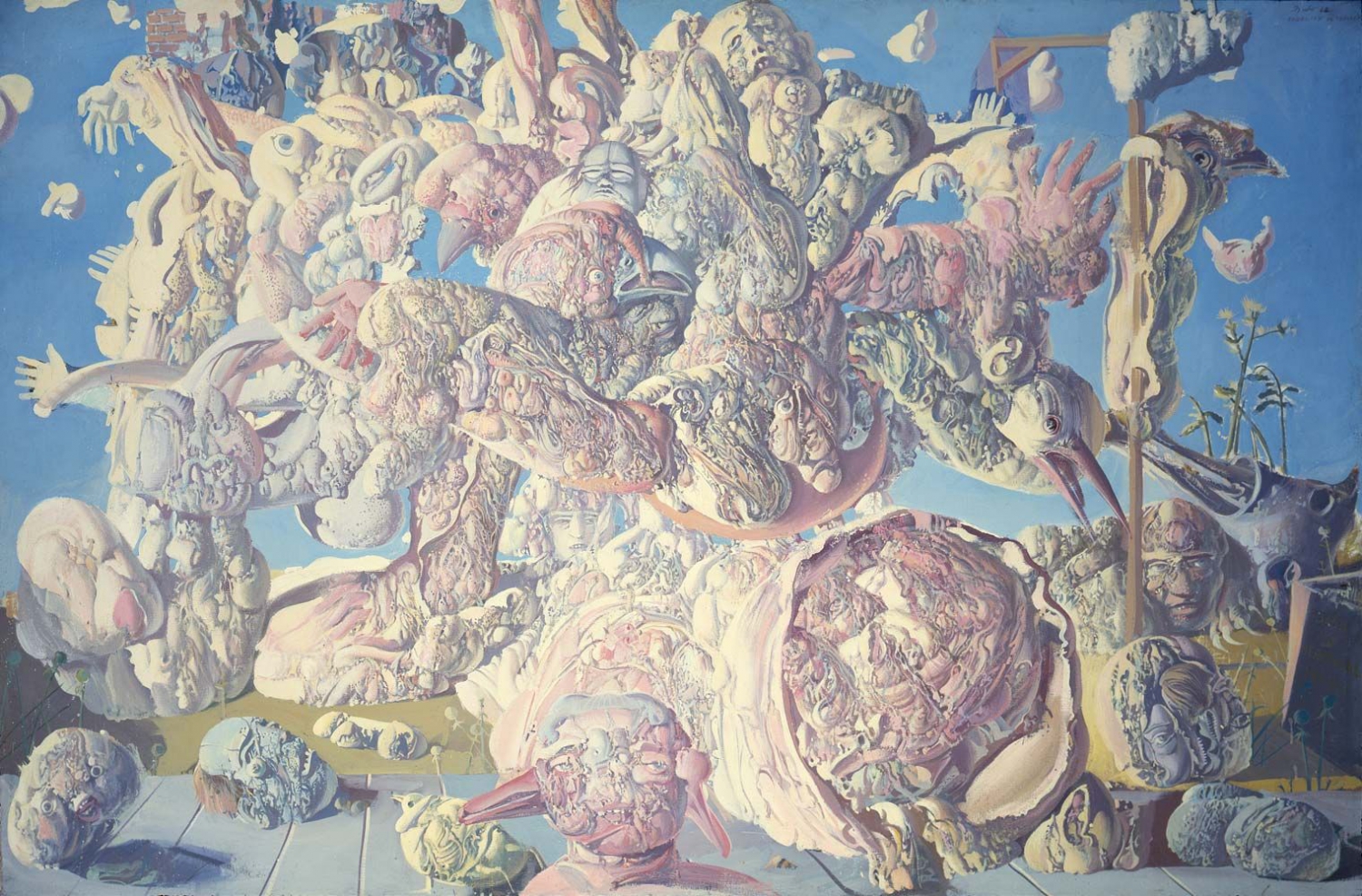 Dado Djuric Art, source: Pinterest

♦
Uroš Tošković
, according to international critics, is considered one of the
world's best draftsmen of the 20th century
. Tošković is remembered for his controversial and unusual performances, and for "
rejecting desirable social conventions
". He had a
resistant attitude
towards galleries and exhibitions, so if organised in some way, his exhibition would without a doubt, be a great event. In his work, Tošković at the very beginning, and even later, rejects established art forms,
creating a recognisable style
by combining the painting process with pastel, dry pastel, oil, varnish on cardboard and paper, combining with sand. In his work,
painting and drawing techniques mix
, so it cannot be said with certainty which technique prevails. He collaborated with some of the most important names in the world of art such as
De Sike, Picasso, Belmond, Dali
, etc. He died in 2019 in Podgorica and is considered to be one of the greatest Montenegrin and even European artists today.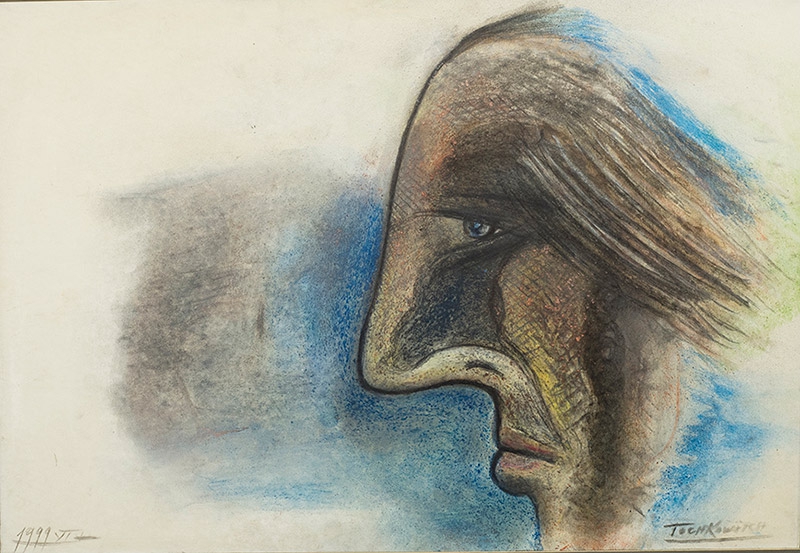 Uros Toskovic Art, source: Fosmedia.me
Petar Lubarda
is one of the most important artists who
marked and determined the trends of painting in the second half of the 20th century
with his work. As an artist with a unique aesthetic vision and an initiator of new artistic tendencies, with his work, he "opened the door" to the
painting of abstract orientation
. According to numerous critics and historians, the turning point in the development of post-war modernist painting was the break with socialist realism and the solo exhibition of Petar Lubarda held at the ULUS Gallery in Terazije, Belgrade in 1951. Lubarda has won numerous prestigious awards and international recognitions. Lubarda's painting,
full of drama and eternal cosmic conflicts, with its epic, power and colouristic expression occupies a unique place in contemporary Montenegrin art.
He died in 1974 and was buried in the Alley of the Greats at the New Cemetery in Belgrade.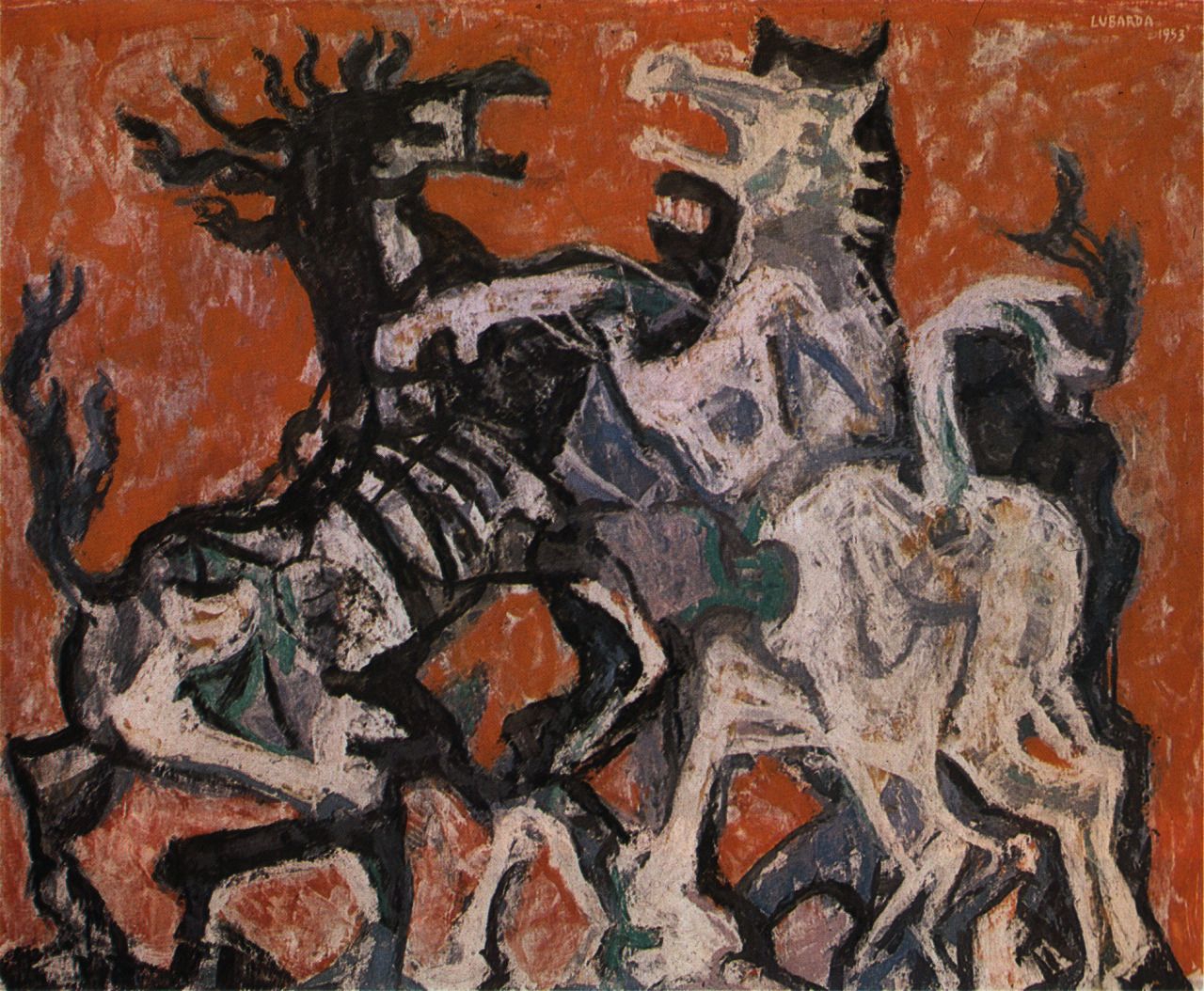 Petar Lubarda Art, source: PInterest

♦

Mihailo Lalić is a Montenegrin writer known for a series of novels that described the partisan struggle during the Second World War in Montenegro. He began with the book of poems "Paths of Freedom" but quickly turned to prose, which would become an exclusive form of artistic perception of time, events and human destinies. For the novel "Lelejska Gora" (The Mountain Cry), he received the "Njegoš Award" in 1963 as its first winner. His novels "Wedding", "The Mountain Cry" and "The Pursuit" have also been screened, and his works have been translated into several foreign languages, including Bulgarian, Czech, Slovak, Polish, Russian, Romanian, Lithuanian, Danish, German, and English.

♦

Danilo Kiš is one of the most important writers in the history of Montenegrin and Serbian literature. Kiš began his artistic life as a poet and then turned to write prose, which he made a poetic turn in Serbian and Montenegrin literature in the second half of the 20th century. He was a novelist, short story writer, essayist, and translator. Kiš, as a novelist, is guided by realism. He creates characters whose psychology reflects the outside world, dreams and nightmares, or his experiences from the past and the space in which he lives. In his literary work, the motif of death prevails, which will lead to the end of civilisation. Danilo Kiš was several times among the candidates for the Nobel Prize for Literature, and he was included among the ten greatest writers of the second half of the 20th century. His most famous works are "The Tomb of Boris Davidovich" and "Encyclopedia of the Dead". He died in Paris in 1989. Danilo Kiš is a direct descendant of Marko Miljanov, on his mother's side.

♦
Marko Miljanov Popović
(1833 - 1901) was a
national writer, military leader, and duke
from the Kuči tribe. In his youth,
he was a soldier
with the Prince of Montenegro - Danilo I Petrović. It was not until the age of 50 that he became literate, and considered his late literary activity a life's task. He left behind several works, such as the "
Tribe Kuči
" and "
The Life and Customs of Arbanasi
", but his most important and well-known work is "
Examples of Courage and Heroism
". In
Medun
, his birthplace, there is a
museum
dedicated to Marko Miljanov.

♦

Petar II Petrović Njegoš (1813-1851) was a Montenegrin ruler, bishop, poet and philosopher. His works are among the most important parts of Montenegrin literature. He was educated in several Montenegrin monasteries and became the spiritual and political leader of the country. Njegoš's rule consisted of a constant political and military struggle with the Ottoman Empire. When he came to power, he immediately began to bring order and modernise society and the state. He built schools, established courts, built roads, gradually took all power into his own hands and introduced taxes. His most famous work is the epic song "Gorski Vijenac" (Mountain Wreath), which is considered a masterpiece of Montenegrin literature. Besides, his other famous works are "The Ray of Microcosm", "The Fake Tsar Šćepan Mali", and "Serbian Mirror". His works have been translated into several foreign languages.

♦

Miloš Karadaglić or simply known by his mononym Miloš is a classical guitarist and award-winning artist from Montenegro. He performs as a soloist with international orchestras and in recitals, and he has appeared in some of the most important concert halls and at major festivals around the world, while continuously topping music charts.



♦

Besides Miloš, Ratimir Martinović also stands out as one of the contemporary artists. Ratimir Martinović is a pianist, who is the founder and director of one of the most prestigious festivals of art music in the Balkans ̶ the KotorArt Festival in his hometown of Kotor, within which for 18 years he has been hosting the most significant names in the world of music. He has performed at over 700 concerts with over 60 orchestras in Europe, Asia, South and North America.