Sirocco Concert at the Lustica Bay
Interviews
Interview with Patrik Bonnet
Shortly before the concert of the band
Sirocco
, organised by
KotorArt
and supported by
Lustica Bay
, we had a chance to do a short inteview with one of the band founders -
Mr Patrik Bonnet
. He told us a bit about the history of their band and music choice they prefer, as well as their impressions of Montenegro and the cooperation with Lustica Bay and KotorArt Festival.
Life-affirming, dramatic and emotional are some of the words that have earned
Sirocco
a reputation as one of the most exciting new groups on the
Swedish world music scene
today. Their arrangements give a new spark to these ancient songs, flavouring them with a unique sound inspired by flamenco and South American folk music.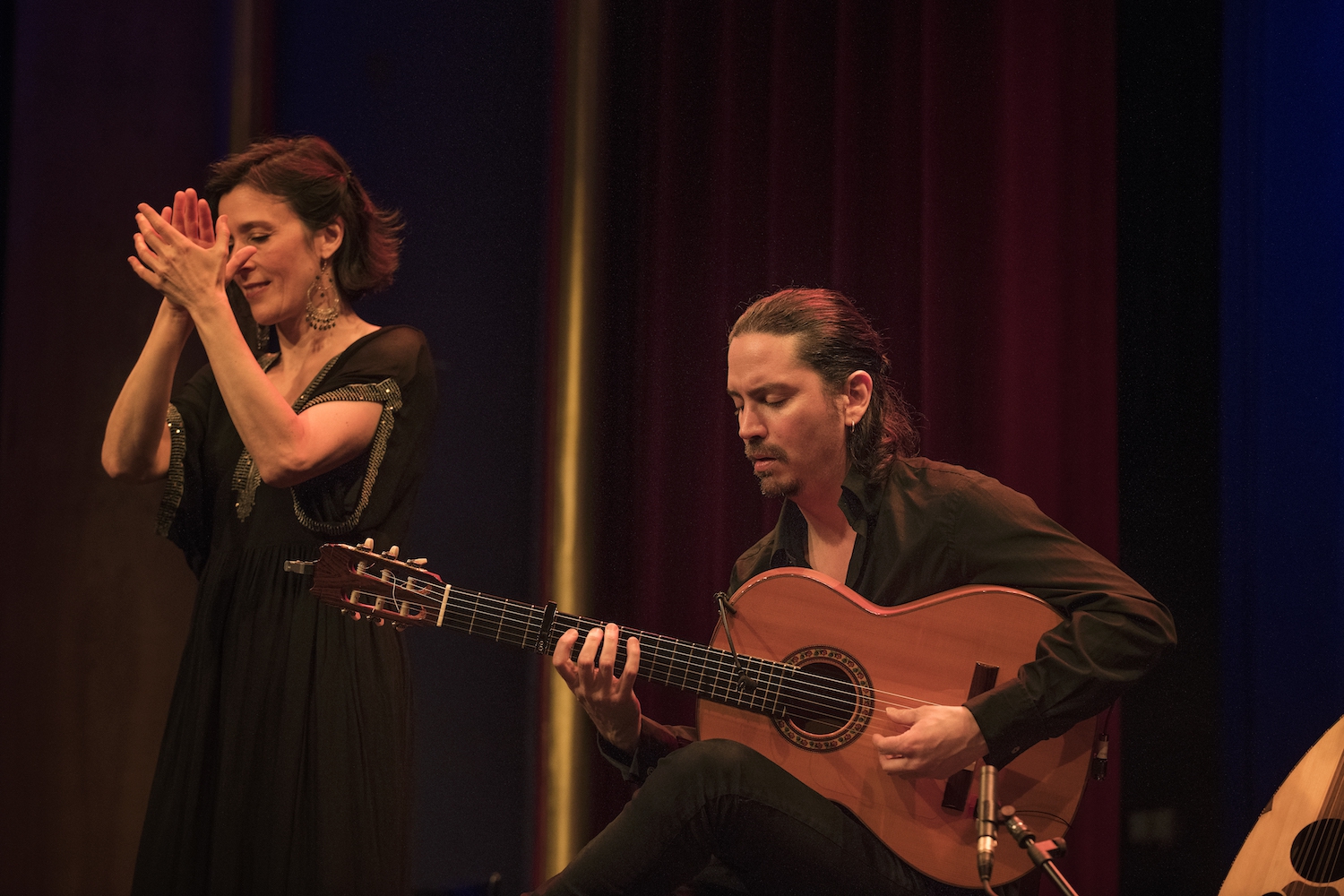 Read Patrik's answers below and if you are willing to join the concert, just sign up on this
link
.
***
MG: Can you tell us a bit more about your music and how it all started, from the "Amirim" album and all around the world performances?

P: Our music is a mix of different sources with songs in Yiddish, Ladino, Hebrew and Arabic. We use a lot of different influences when creating our music such as flamenco, Arabic and South American folk music as we crave to create something unique.

It all started when our singer Sofia Berg-Böhm approached me and wanted to play some old Sephardic and Arabic Andalusian songs. I was stunned by the beauty of these old songs as I'm a flamenco guitarist who also grew up playing and listening to South American folk music. This led us to start writing arrangements and composing new music to accompany the songs. Soon we brought in a cello and percussion and the band Sirocco was born.

On our tour in Sweden, Grammy nominee musician Yair Dalal heard us and invited us to play with him on stage. Later, he produced our first album that was recorded in a small village called Amirim in Israel, close to the Palestinian border. After the release of our first album called "Amirim" lots of tours and concerts have followed.

We are now working on our new songs for the next album. Exclusive news for you - some of the songs will be exclusively performed for the audience at KotorArt festival!

MG: We will be able to hear your amazing performance thanks to the Kotor Art Festival and Lustica Bay collaboration and we are excited about it! What you could tell us about your cooperation with them and does Sirocco performs in similar festivals worldwide?
P: The team at
Kotor Art Festival
and
Lustica Bay
are amazing, they have really made us feel welcome and it's a pleasure cooperating with them. We have played in similar festivals around Europe but I think Kotor Art is going to be something special.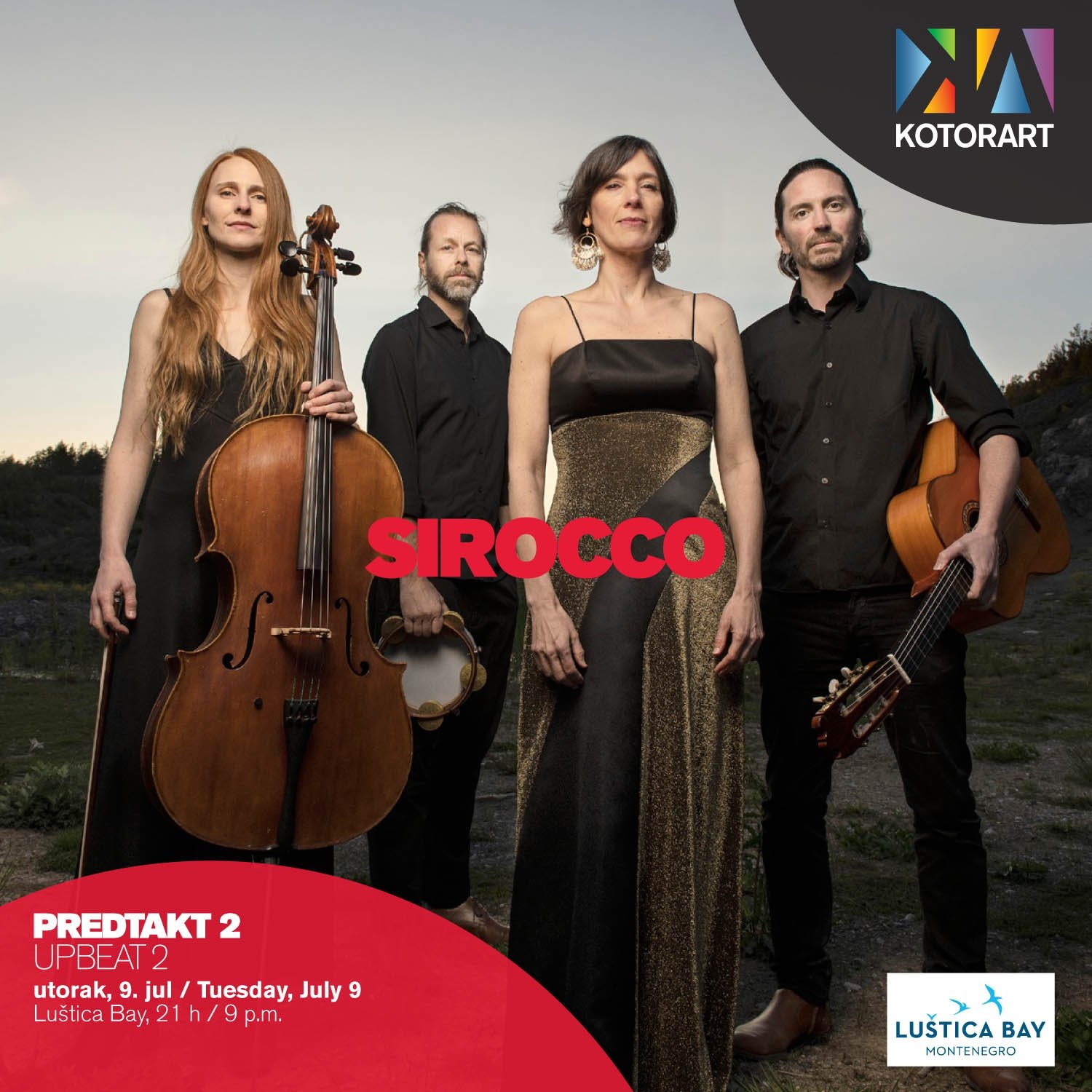 MG: Is this your first time in Montenegro? How do you like it?

Yes, this is my first time in Montenegro! I've heard so many great things about your country and I already love being here.

MG: Finally, Montenegrins like music a lot and are a valuable audience when they like the performers. Are you ready for Tuesday and what are your expectations?

Yes, we're very excited and ready for the following Tuesday. We have an amazing line-up! Sofia, the vocal and myself will be followed by Hanna Stenlund Monthan on cello and Fredrik Gille on percussion and I must say these two are some of the best musicians I've had the pleasure to work with. Both of them are highly respected and with long careers in the international music scene. We aim to give the audience an amazing concert. It´s an honour to participate in this festival.

***

We hope you enjoyed!