Expat YouTuber Living in Montenegro
Interviews
Interview with Tjaša Deu
Our Top Experiences and Tours in Montenegro:
If youʻre booking your trip to Montenegro last minute, we have you covered. Below are some of the top tours and experiences!

 

Wishing to awake the interest in Montenegro amongst the popular digital nomads all around the world, My Guide Montenegro team organised an interesting coffee time with an expat from Slovenia who moved to Montenegro in 2018. Her name is Tjaša Deu and she is a charming and enthusiastic young lady that works in the video marketing industry, mostly. She started 4 years ago on YouTube and today she has 2 different channels that she runs separately, as every one of these is meant for a different audience.  

MG: Hi Tjaša, so nice to have you here! For the beginning, tell us precisely what you do. ☺  

T: Hello, thanks for inviting me for this coffee and the interview, it is my pleasure to talk about business opportunities and lifestyle here in Montenegro. As per your question, "K4k media" is a tiny video production company which focuses on producing videos for social media, mainly on our own YouTube channels, but twice a year we also organise workshops for those who would like to learn how to create best social media videos for their own business. I have been a YouTuber in Slovenia for 4 years now. I started with Slovenian channel for fashion and similar things, but then I also added another channel in English, for tech reviews of various gadgets, mobile phones etc. Since I moved to Montenegro, I've been doing mostly the same, but I also gave several lectures on the topic of video marketing and creating video stories. On my very first week in Montenegro, I had a chance to talk at a workshop organised by NGO Propeler at Omladinski Centar in front of the young audience.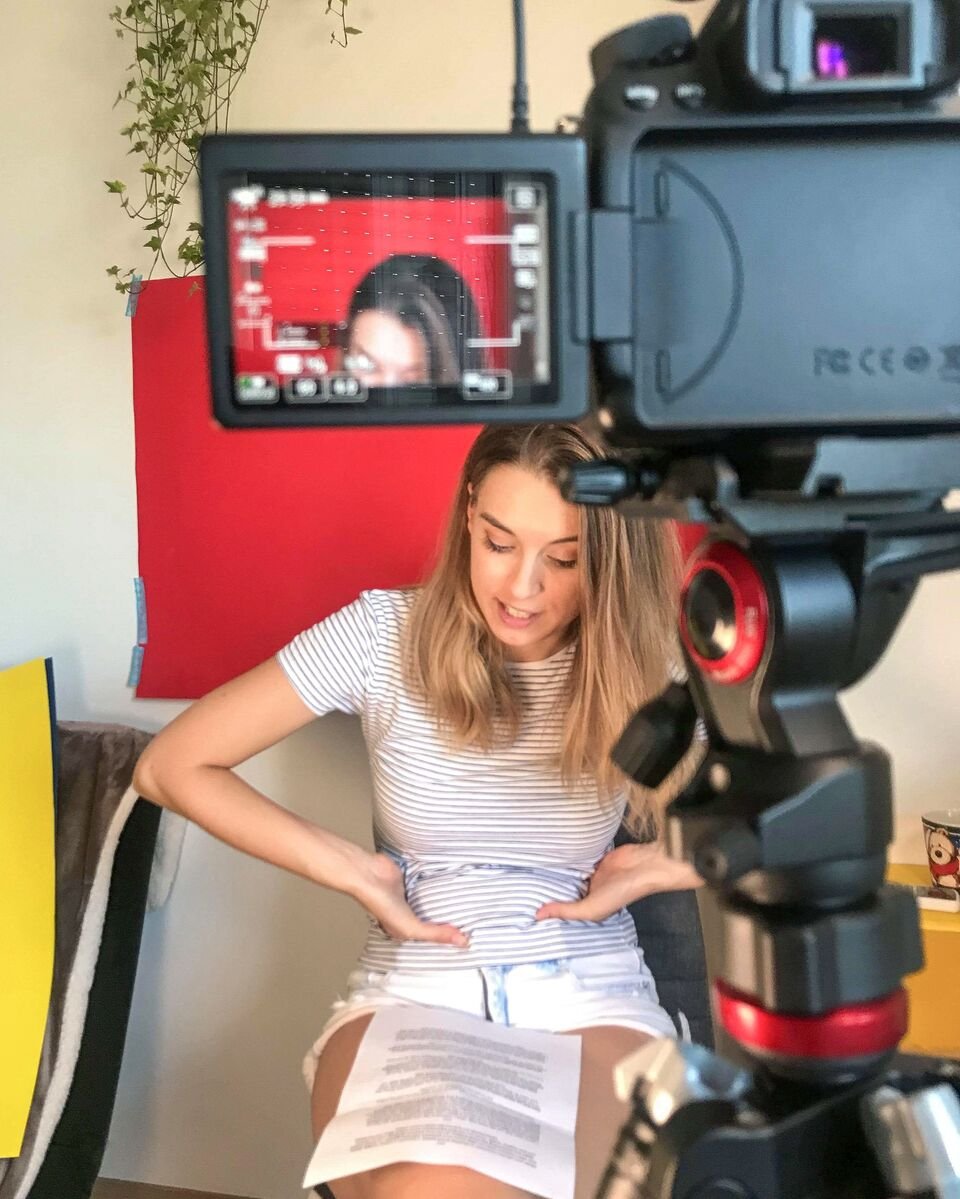 MG: How you decided to move to Montenegro and why Podgorica? How does it feel now when you are here for some time?
T: I moved to Podgorica because of love, but also because of business opportunities that I see in this area. My boyfriend Miloš is from Podgorica, so the choice was logical and the capital also offers the most of the opportunities in Montenegro, if we talk about business development and chances to grow. In general, Montenegro feels like Ljubljana 6-7 years ago. It was the same in Slovenia during the transition period – before it, no social media was present and now it feels like the bitcoin capital of the world. I know that this place can grow the same way Slovenia did. You have a bit of lack in the infrastructure but everything can be fixed and improved!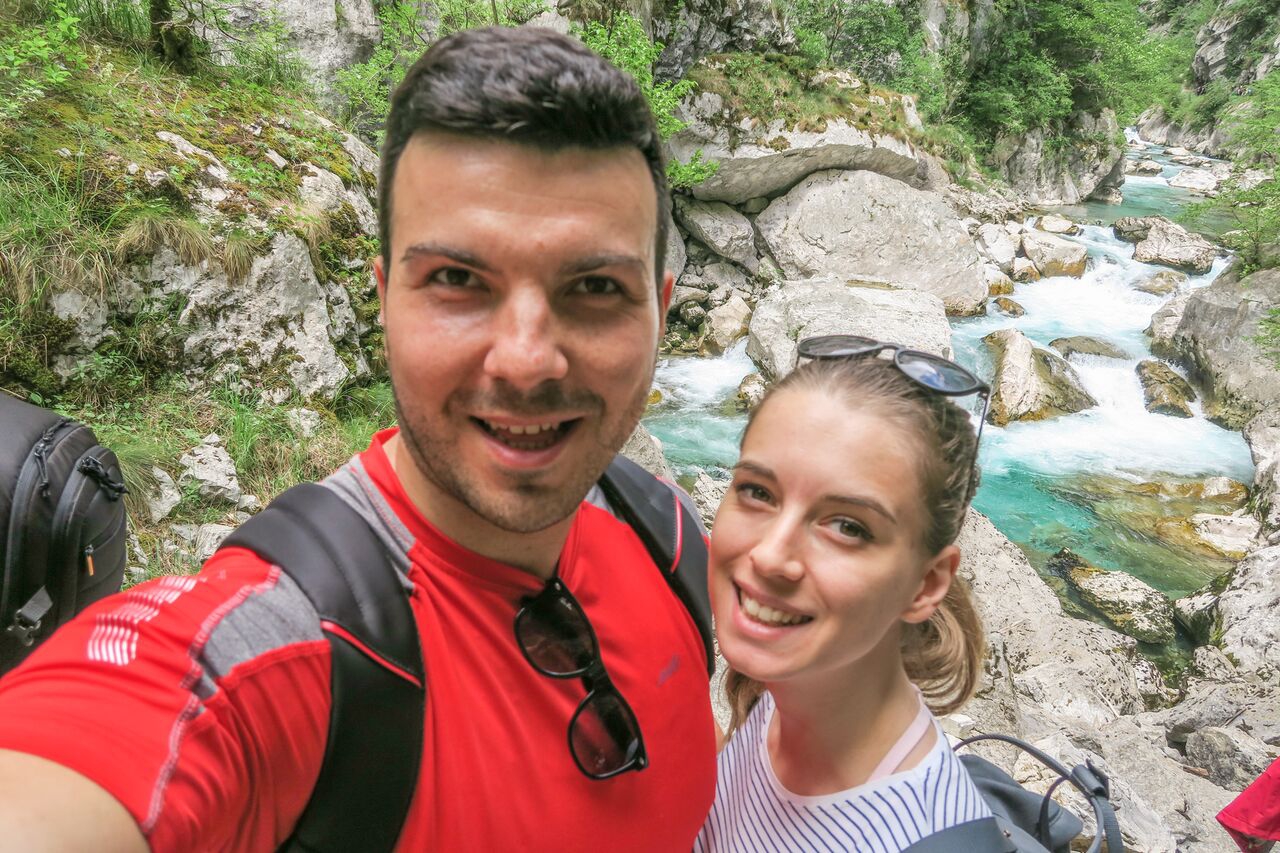 MG: Did you have any problems in functioning so far, assuming that you came here from a more developed country? Tell us the good and the bad from your experience!
T: My first problem in Montenegro was the internet connection and that is part of the infrastructure that should be improved. So, I work in video production mostly and I need to do a lot of uploads. I couldn't find a good option for my office space, so I was wandering around the city – sometimes uploading at my boyfriend's office, sometimes in the cafes that have a good connection etc. But, the internet connection is improving day by day and it's already better compared to when I moved here, in the first quarter of 2018. I now use optic fibres connection 100/10 Mbps that I pay around 30 € monthly with a discount I got (as there were some promotions when I signed up for this). This connection is good, but for my constant video uploads I would need at least 20 Mbps, which is not available for citizens, but only for companies and it is very expensive and that's why I didn't activate it. Compared to Slovenia, which is one of the countries with the cheapest internet in Europe, this was one of the things that I needed to get used to when I moved to Montenegro. But, I need to point out that Telenor has a very good mobile connection – their 4G is great!
Another problem is the banking system, as it's not connected to the European banking system. The costs of international transfers are quite big and so I decided to keep my Slovenian bank account. These are all infrastructural challenges that take time to develop. And I keep telling it to people around me in Podgorica – "just be patient, you can't jump over 30 years of history and start something new overnight!" The mentality of people, especially Balkan people, is the hardest to change. So, it all takes time, but Montenegro will come to it eventually. Our generation is actually the first one that I feel is making huge changes and progresses in the market, so take a breath, do as much as you can, but don't stress out if it's not an instant success.
One thing that would make me really happy is to finally see "no smoking" signs being enforced in bars and other locations.  
On the other hand, Montenegro has great air connections and the number of flights is growing every day, so this is great news! Also, the rent for housing is pretty low. When it comes to moving around the city, Podgorica is great! I only use taxis, as they are so cheap! My plan is to get an electric scooter soon and then it would be perfect!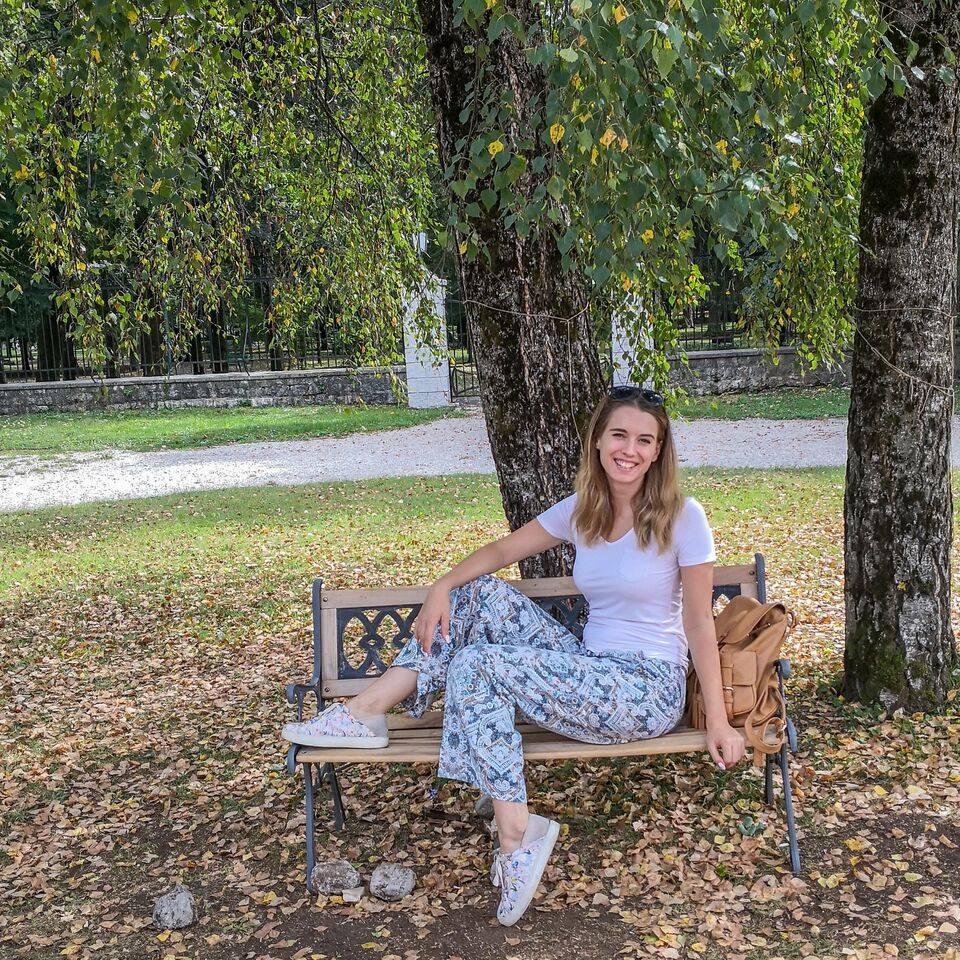 What is functioning perfectly in Montenegro, I need to mention, is postal service. Your post office is super fast, super professional and very cheap. They surprised me one day, with bringing me my delivery at 7 pm. I have never experienced anything similar.  
Often, I am telling to my friends from Slovenia that they should consider Montenegro as their main holiday destination, since it offers stunning natural beauty at affordable prices and the people are very welcoming. One thing I noticed missing though are family hotels. Slovenians love to take their families to hotels that have a large amount of activities for kids, so they can also rest while the kids are having a blast. These types of hotels have really been on the rise in Slovenia and neighbouring countries lately.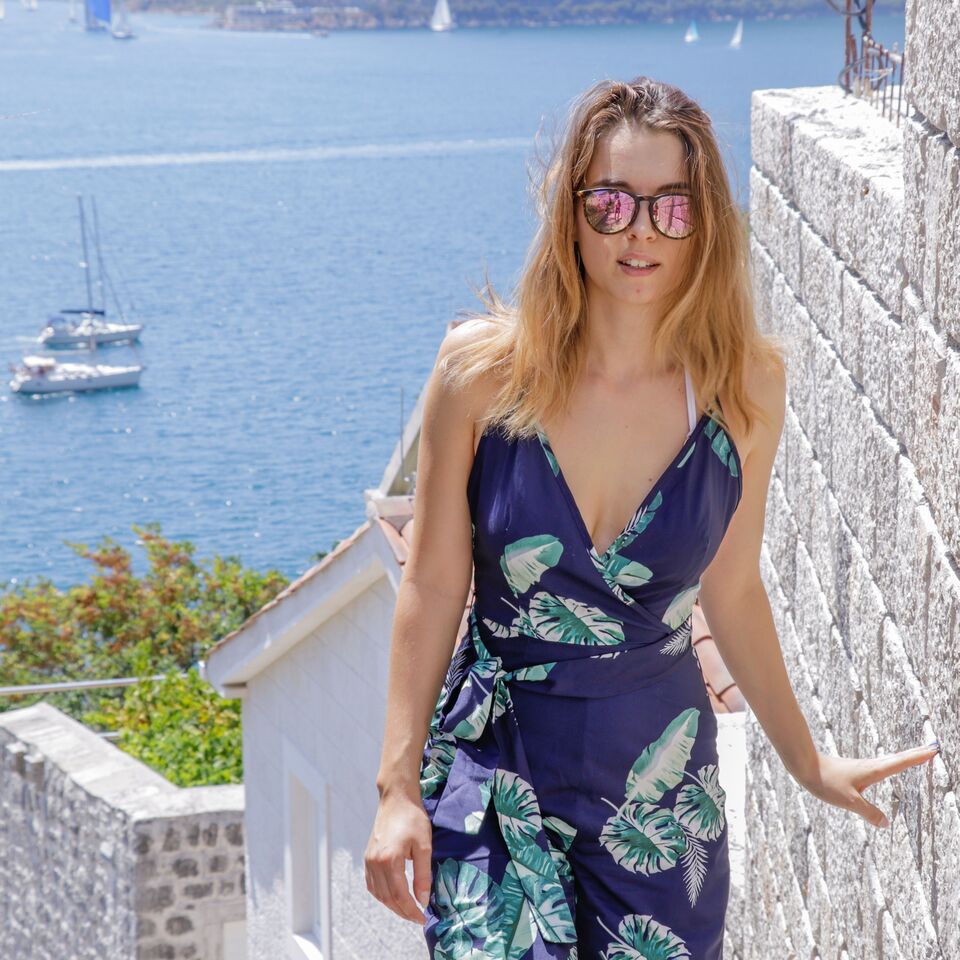 MG: Is there anything that you miss from Slovenia in your every-day life?
T: Yes! I miss recycling bins! I made a commitment that in my office I'm going to recycle at least paper and now I have 3 giant boxes of paper that I need to throw away. I am negotiating with my boyfriend for the last week where we're going to drop this, as I don't know many places in Podgorica or Montenegro where I can recycle. Slovenia is crazy about recycling and we recycle around 70 % of our stuff and in front of every house, you have about 4 different bins.  
MG: Slovenia is one of the greenest countries in the world, by the official announcements. What do you say about it?
T: Well, I definitely think it's not the greenest country in the world, but it's a small country and it is very green, so I assume that it might be one of the greenest countries per capita. The thing with Slovenia is the climate, as we have a lot of rainfall, compared to you. Let's say we are at the construction site and next to the building a patch of dirt is left (not covered by concrete). Leave it like that for 2 weeks and the grass will start growing in Slovenia because there's enough rainfall. And here, this summer when I moved to Montenegro, there were 3 months without a single drop of rain! I was shocked almost! It means you need to pay more attention to the greenery if you want to keep it alive and lush, then in Slovenia. But, what can be improved in Montenegro and where we as individuals can do a lot is recycling, stopping the usage of plastic and plastic bags, especially in supermarkets. I go with my "ceger" (packsack) and I ask the workers in the market to put my purchase in it. They look surprised every time, even if I go to the same shop every day! I want to contribute and to explain to people how important it is to stop the plastic misuse.  
The next thing is to take care of where you drop trash. There are so many bins around you shouldn't drop it on the street! This was forced on us in Slovenia, since the early childhood. As a small child you start listening about the importance of recycling and how you should keep your environment safe and clean – so we all learned it very young!  
MG: Tell us what are the procedures for establishing the company in Montenegro? Did you have troubles doing it as an expat?
T: I didn't open a company in Montenegro yet, because of the simple reason – I don't have Montenegrin clients yet. All of my clients are from Slovenia or Europe, so it means that my Slovenian company is a better match for all of this, since it's part of EU, but I don't have any problems in Montenegro because of this, everything works smoothly.  
MG: How big is the digital nomad community here?
T: I am still trying to find them. (haha) When it comes to native Montenegrins, this community is pretty small as you usually have freelancers that are having other regular day jobs too. I only know one guy that is purely digital here in Podgorica and he is helping me a lot with contacts. One of our friends told me when I moved here: "This in my hand (referring to phone) is the strongest weapon you can have in Montenegro because if this has enough contacts inside, you can solve anything and everything in Montenegro.", and I noticed that this is true multiple times! Connections are the essence of everything that we do!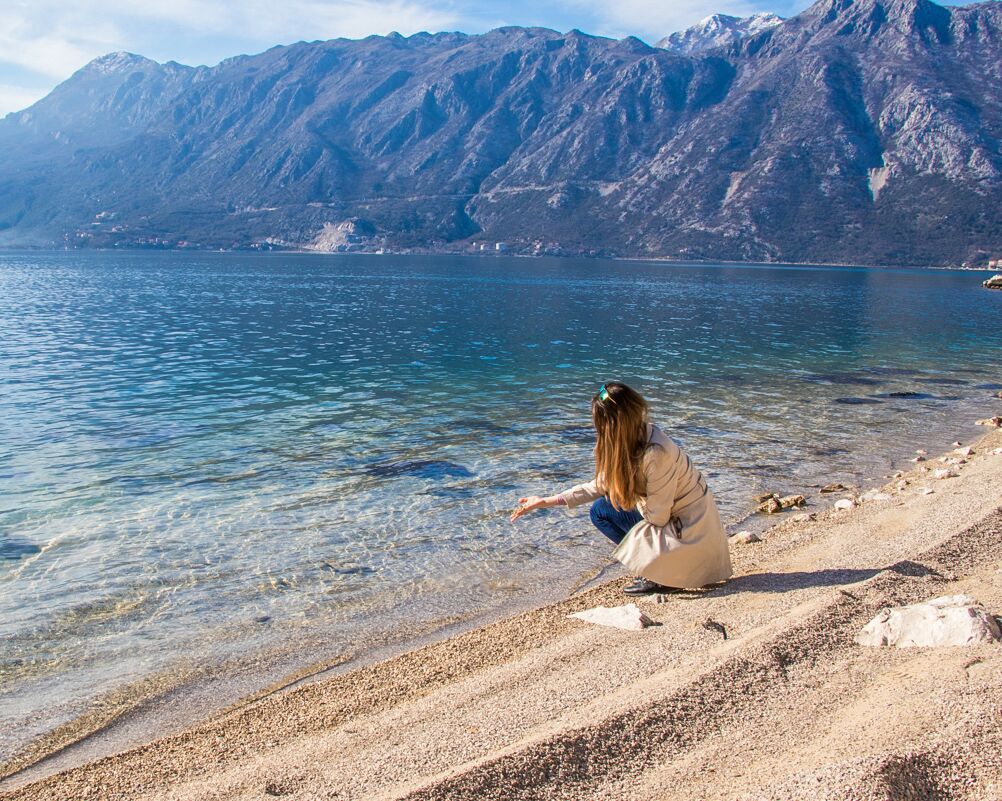 MG: What are your future plans?
T: I am planning to stay in Montenegro, to open a company here and develop it into a digital agency that can be a connection of video marketing and production, statistics and consulting, mainly sold to foreigners. What I really want to do is to gather young people and cooperate with them. To form a hub for young people that want to work in this field, so that they can have an opportunity to access the resources or to get the knowledge they need, the experience they need and progress in the field of their choice. I remember that in the beginning, when I was starting with YouTube and video production, my biggest problem was all of this – not having good equipment such as cameras, computers etc., so I want to help Montenegrin market solve this. The moment I found a way to improve this in my own business, I saw my progress skyrockets. It is very important to have a mentor or just a friend that can lend you a piece of equipment you need to finish your project. That's what I want to create – a community of trust, something that everyone can benefit from. I want to create opportunities so that people stay here and work from here! This place has everything a digital nomad needs: a nice climate, low living expenses, low company establishment expenses, lower taxes compared to EU etc.  
Thanks, Tjaša, I hope this is just one of the many conversations we are going to have! I also hope that you will enjoy Montenegro and we wish you a lot of success with your future plans!
If you feel like checking out Tjaša's work and social media, feel free to click links below:
YouTube Tjaša Deu
YouTube Tech Reviews
Instagram Tjaša Deu
Instagram K4k media