Best of the Best Awards 2018
Charity Lifestyle Press Releases
by Regent Porto Montenegro
Last Friday, December 14th, was reserved for the first fundraising ball in Porto Montenegro organised by the Hotel Regent. It was our pleasure that we participated in this amazing event and took place in the donation collected for the General Hospital of Kotor, that is a regional health centre for the entire Bay of Kotor. The ball was a great success as we collected
15.665 €
for purchasing the necessary equipment for the hospital.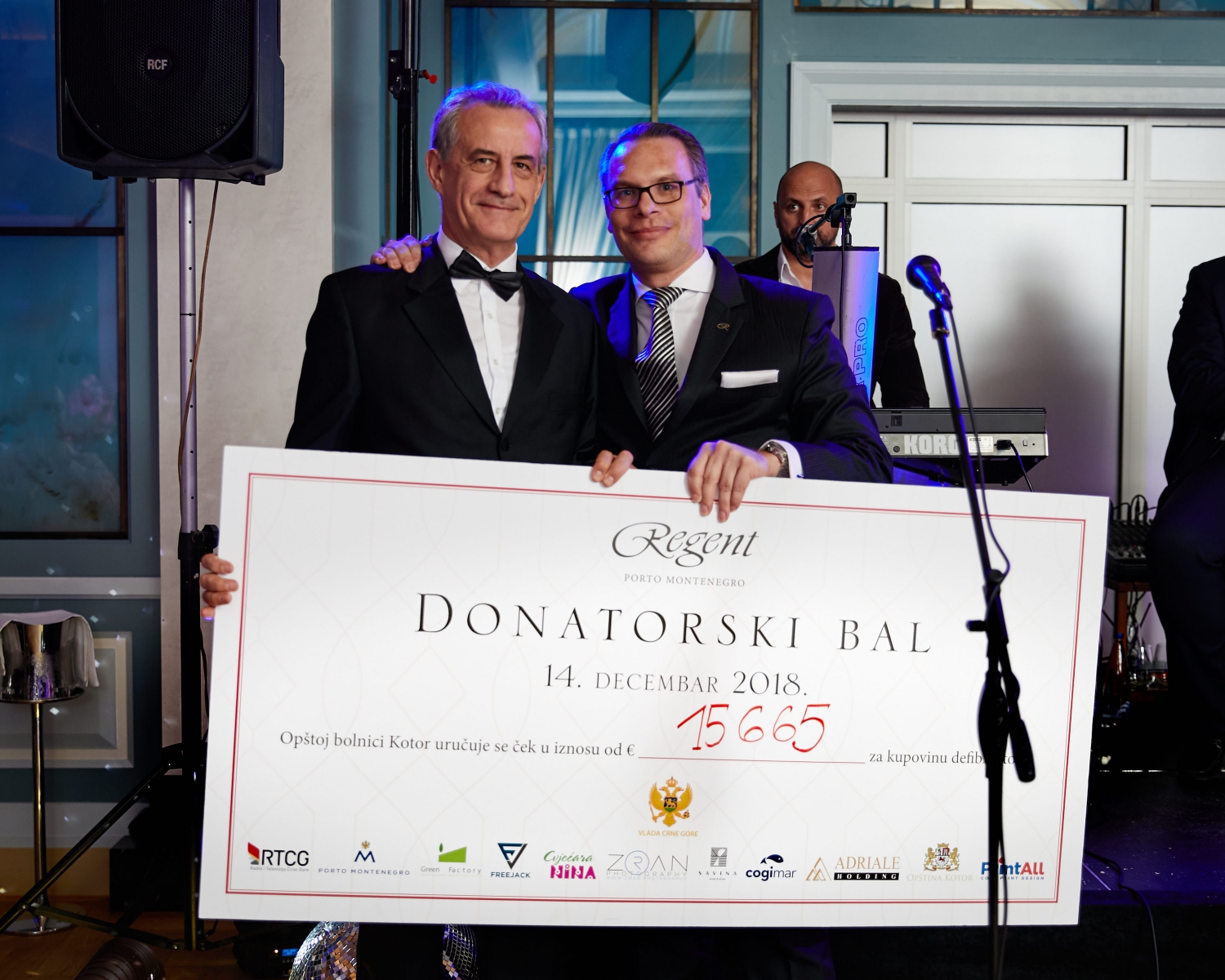 The director of the Regent Porto Montenegro, Kai Dieckmann and the director of the General Hospital of Kotor MD Ivan Ilic
The event started around 8 pm when all the invitees arrived and gathered at the hotel's lobby, dressed as Hollywood stars, in evening gowns and elegant suits. The red carpet, Christmas decoration in the lobby and beautiful people gave first indications of how successful and wonderful this evening will be.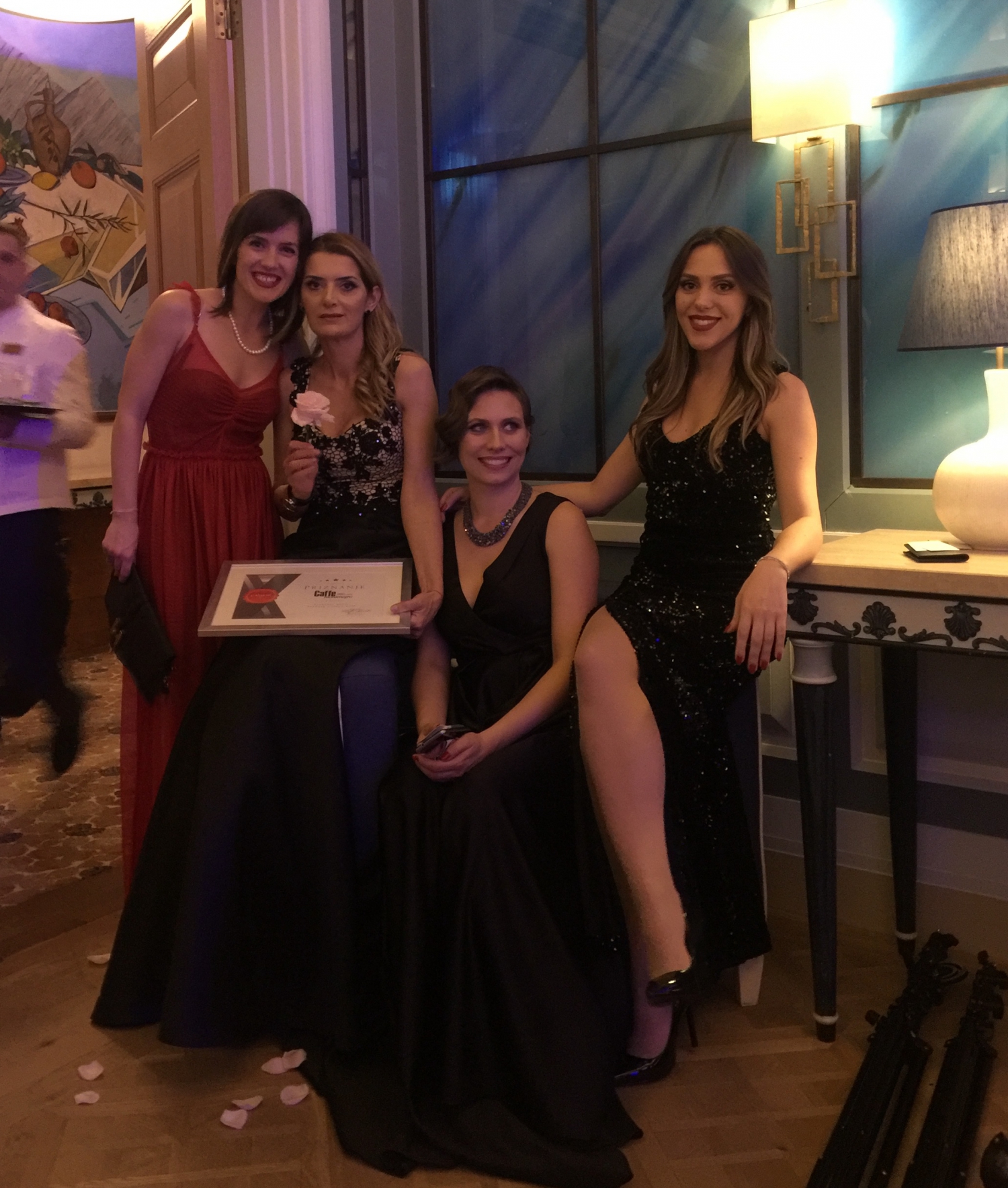 From left to right: Andjela (MyGuideMontenegro manager), Sanja (Chef in Editor of Caffe Montenegro), Elena (PR Manager of Regent PM) and Dragana (Sales and Marketing Executive at Regent PM)
After taking photos in front of the "Best of the best in 2018" wall, we went towards the Teodo Ball Room where everything was ready for a great show. The evening started with a lovely dance, where 2 professional couples of dancers showed their skills and entertained us for a while. Our attention was soon re-focused to food as the Chef immediately started with surprises and treated us first with a fish-canapé, perfectly shaped and well decorated, that also tasted beautiful! This was just an introduction to a beautiful 3-course dinner that started with a shrimp tartar with caramelised cauliflower and flawlessly arranged and treated asparagus. The main dish was the sea bass with zucchini salad and spinach polenta that tasted delicious! Montenegrin wines selected for this meal were a great match and made this dinner even tastier! The food part ended with a perfect dessert – coffee pleasure with milk chocolate and almonds, followed with mascarpone cream and ganache. Not only food but the service too is what made us feel special! Murano Restaurant staff was glowing and showing off their power of the team spirit!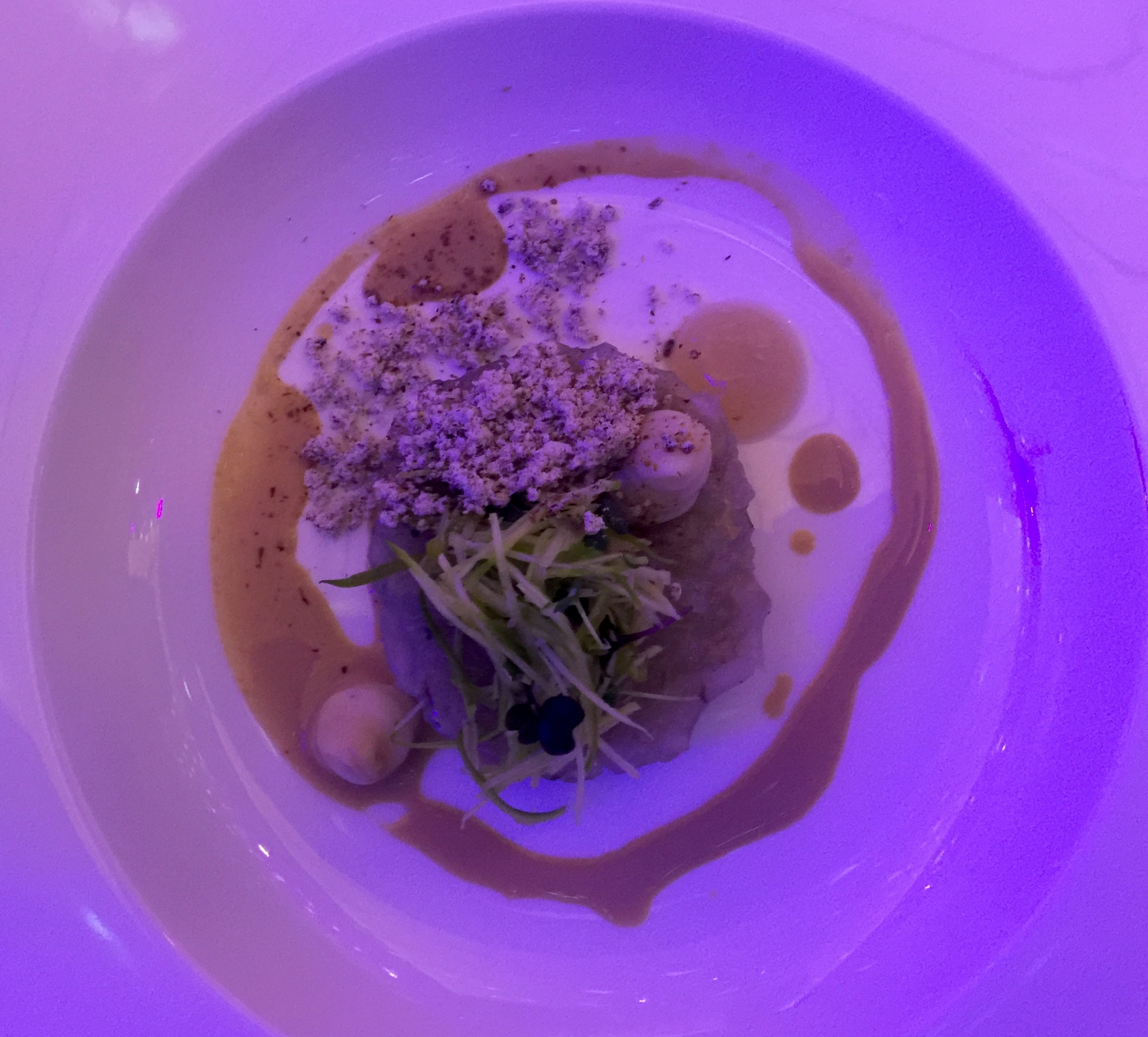 Starter - Shrimp Tartar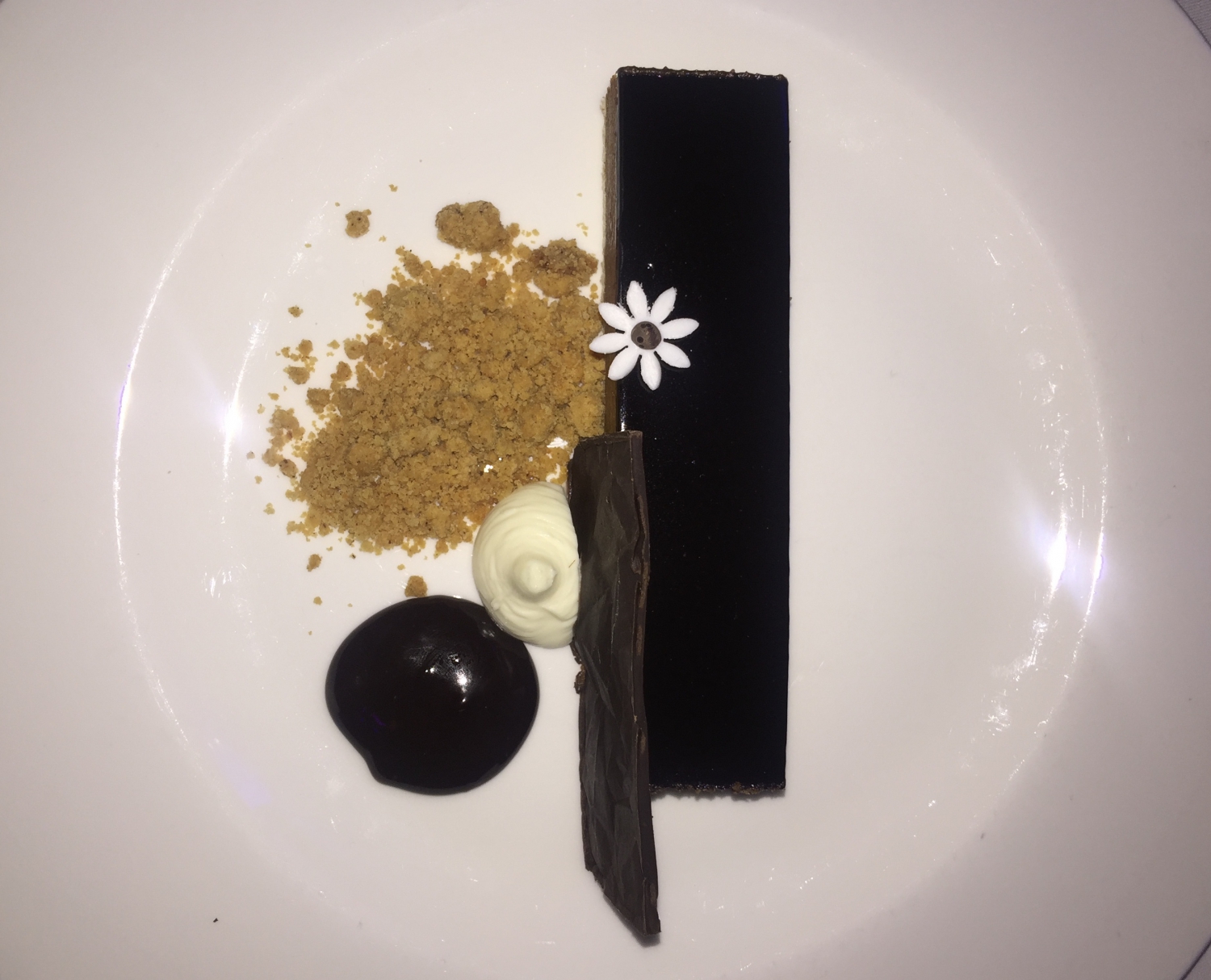 Heavenly Dessert
While we were having a lot of enjoyment at the tables, the ball program was taking action too. First of all, the nominees were announced by Roko Palmic, Sales and Marketing Director of the Regent Porto Montenegro, after which the awards were given by categories. The awarded Regent's partners were:
The best corporate partner in 2018 - MGT Consulting
The best congress travel partner - Intours DMC
The best leisure travel partner - Calvados Club
The best print-media partner - Caffe Montenegro
The best online media partner - Boka News.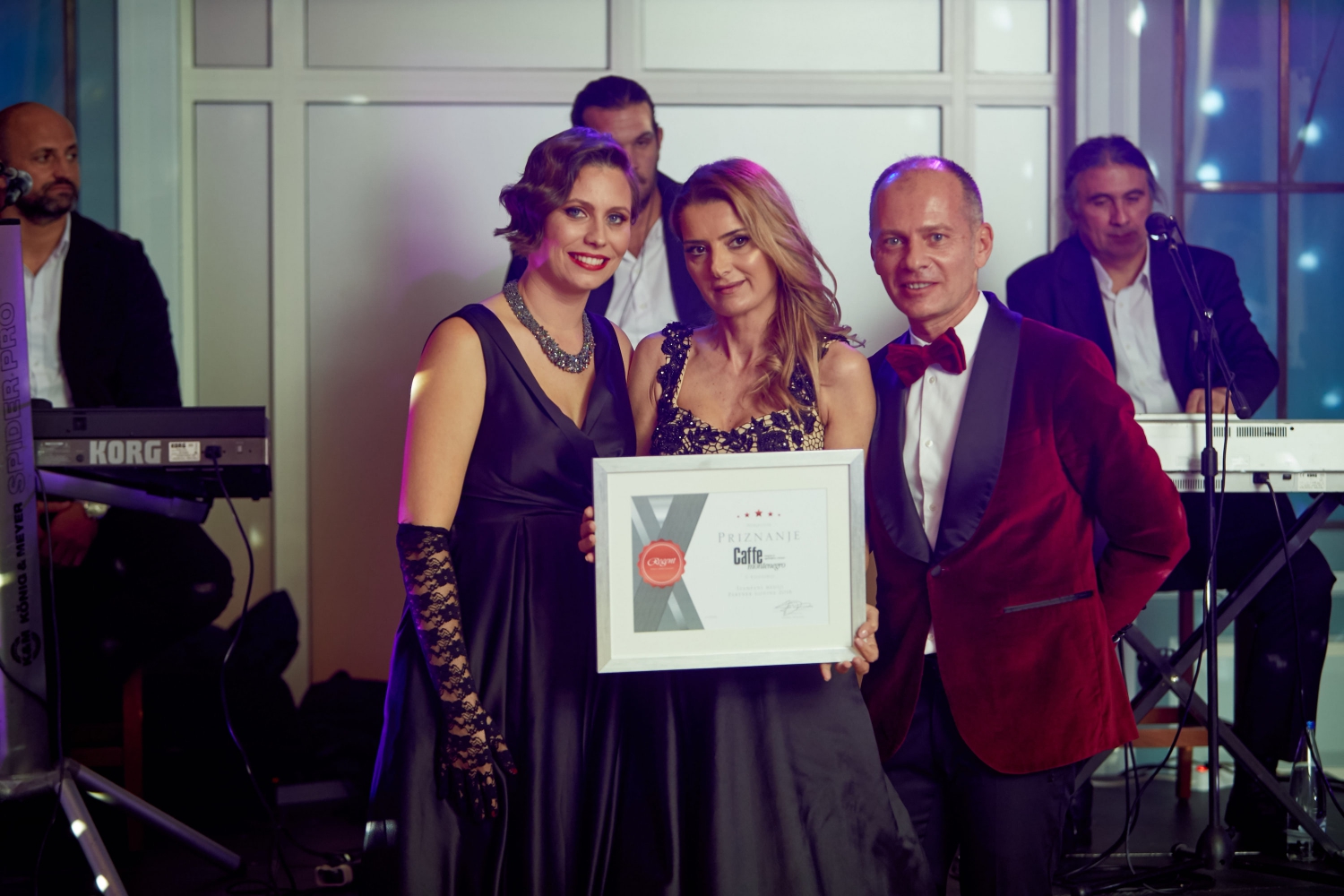 Caffe Montenegro - the best print-media partner in 2018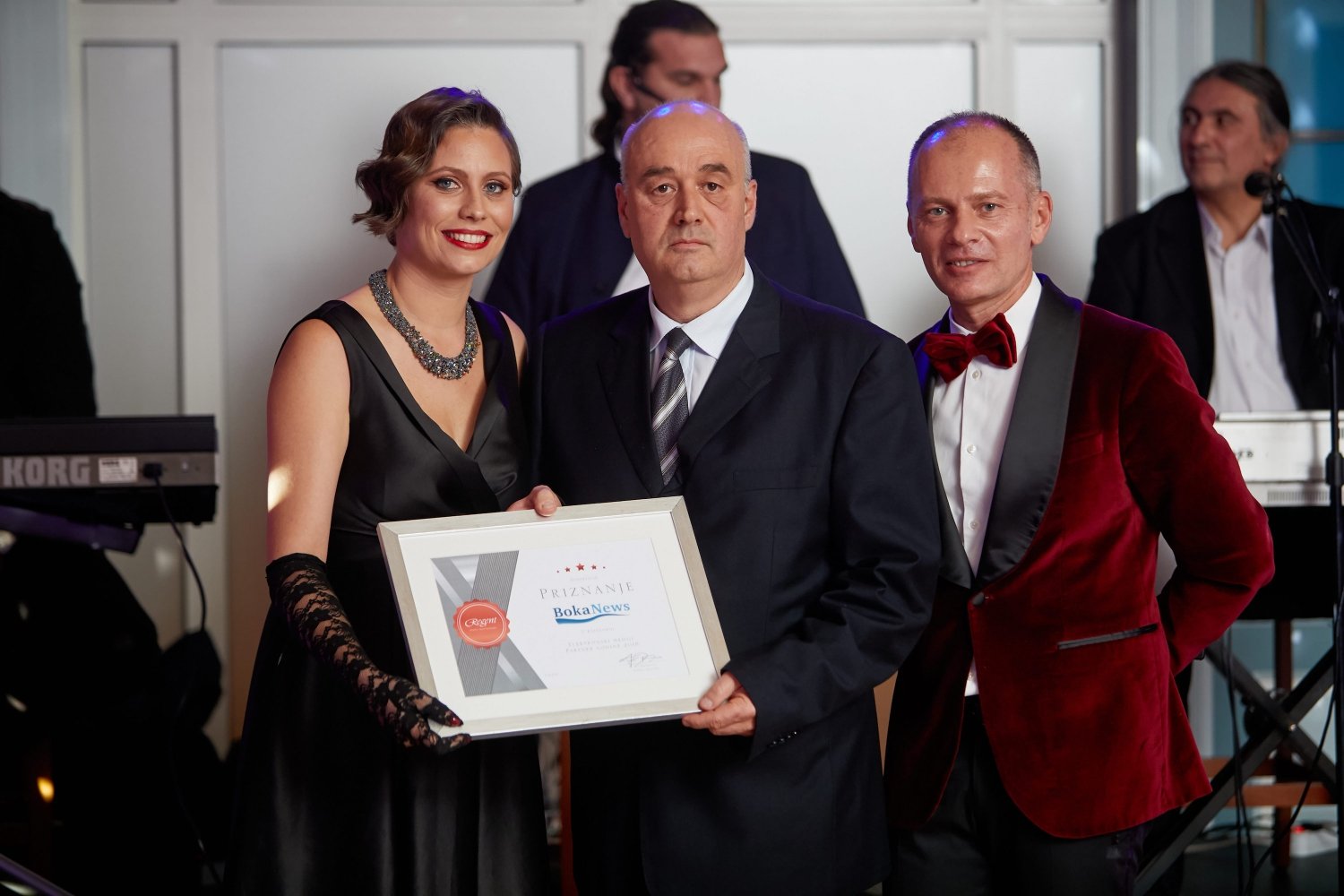 Boka News - the best online media partner in 2018
After the announcement, we were having a lot of fun while dancing and tasting beautiful wine and were excited to participate in the charity lottery with exciting awards, too.
Overall, this evening was a great success, the donation for the hospital over-reached the goal, the food was amazing and the lottery brought a lot of fun and happiness! We want to thank our dear partners, Regent Porto Montenegro, for this lovely night and we hope this will become a tradition, as socially responsible businesses are much needed on our market!
​