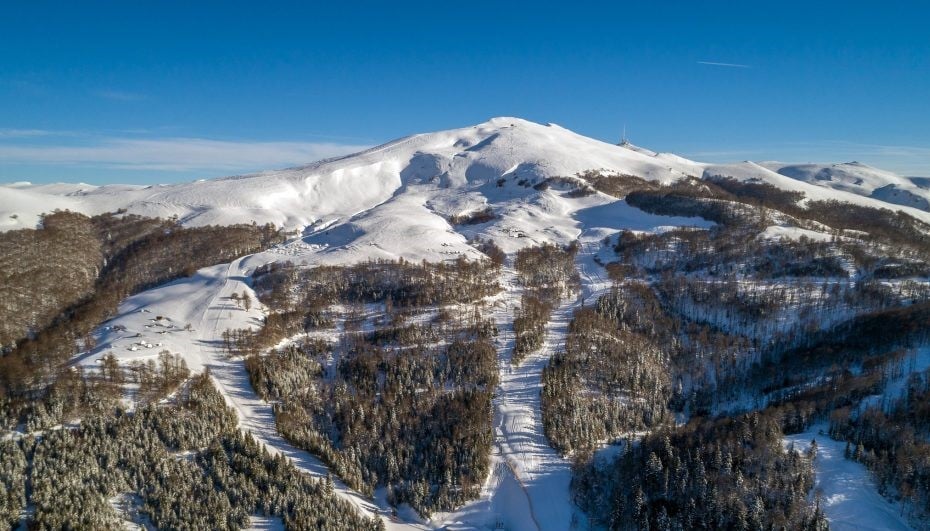 Event Details
Ski centres Kolasin 1450 and Kolasin 1600, situated on beautiful Bjelasica mountain, and very close to the town of Kolasin are unavoidable winter tourist destinations in Montenegro, both for local and international guests!

These ski centres dispose of skiing and snowboarding schools, mountain rescue service, first aid and other necessary services for your carefree and enjoyable stay.
The ski slopes are perfectly prepared both for professional and beginner skiers.

Ski centre Kolasin 1450 disposes of 16,5 km of ski slopes, which implies the slopes for beginners, but also the ones convenient for intermediate and advanced skiers.

About 400 pairs of skis and ski boards of the best quality are available here for rent.
This ski centre also disposes of professional ski instructors for the beginners. Besides that, you will also have a chance to enjoy the healthy domestic food in the restaurant situated in the heart of this ski resort.

Ski centre Kolasin 1600 is situated on 91 km away from Podgorica, 12 km from Kolasin and about 2 km from Ski centre Kolasin 1450. From about 300 metres from the restaurant, there is a six-seat ski lift which leads to the highest point of the ski centre, on 2035 metres altitude. From that point, skiers can choose one of two slopes - the first one is Vranjak, 1750 meters long, suitable for advanced skiers, and the second one is Jaganjcar, 2800 meters long which is categorized as a light slope, for beginners.
There is also a baby lift for the youngest.

On this ski centre is also available parking for 200 cars.

Visit these amazing ski centres and enjoy your wonderful stay in the winter idyll of Bjelasica mountain.