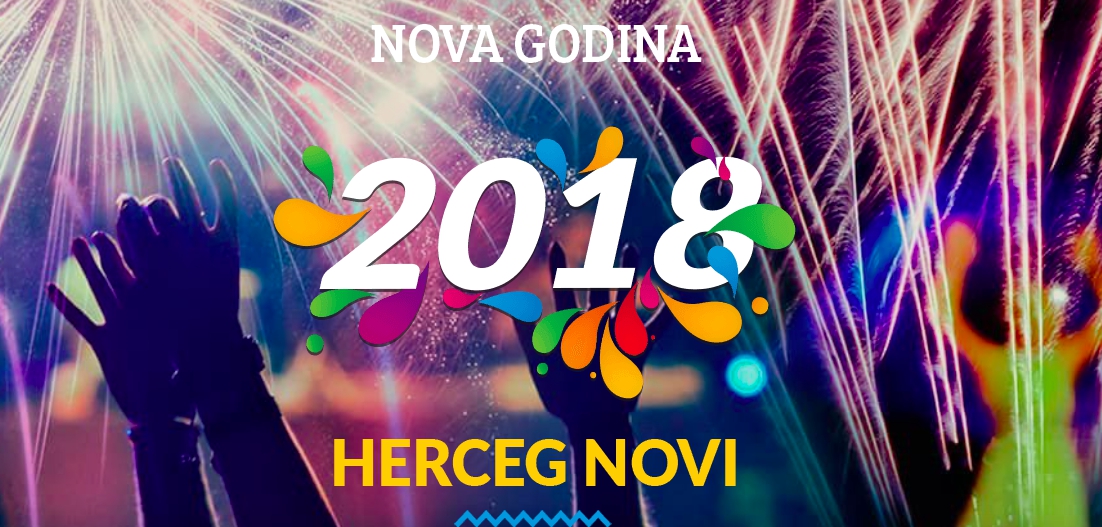 Event Details
The tourism organisation of Herceg Novi prepares a rich program for the New Year 2018.
The four-day program begins on Saturday, December 30, when the New Year's Fresh Bazaar will be organized at 10 am in the pedestrian zone of Njegoševa Street from Bife Belgrade to the square of Nikola Đurković. At the New Year's Sweet Bazaar, you will find homemade cakes and sweets.

On the same day, at 12 pm in Boka Park, the New Year's program begins, where an interactive children's play will be played, 'Let's Love - This is the Year of Love'. Of course, there is the inevitable Santa Claus, and the New Year's Children Program will be round off with the concert of the popular children's entertainer Santa Panta.

The main evening program The New Year's Eve begins at 9 pm with Senkina djeca band, followed by Vlado Georgiev concert, starting at 11 pm.

For a New Year's Eve, the tourist organization also provided free wine and beer that will be shared with guests at Boka Park, but also on the first day of the New Year during the daily program at Skver.

Namely, apart from the evening programs, the daily program will be provided at Škver, starting at 11 am on Monday, January 1st, where the Herceg Novi klapa Castel Nuovo is in charge of the good atmosphere, and besides the free drinks TO HN has also provided free kick strokes.

The first night of 2018 at the Boka Park will host a concert of the well-known Sinhro band at 9 pm and the Belgrade pop-rock band Van Gogh will perform from 11 pm.

The last day of the organised program is reserved for the concert of the fellow citizen Dragoljub Đuričić, who will perform with his Balkan Avalanche Band at 9 pm in Boka Park, while the pop musicians Tropico band will take over the stage from 10 pm.