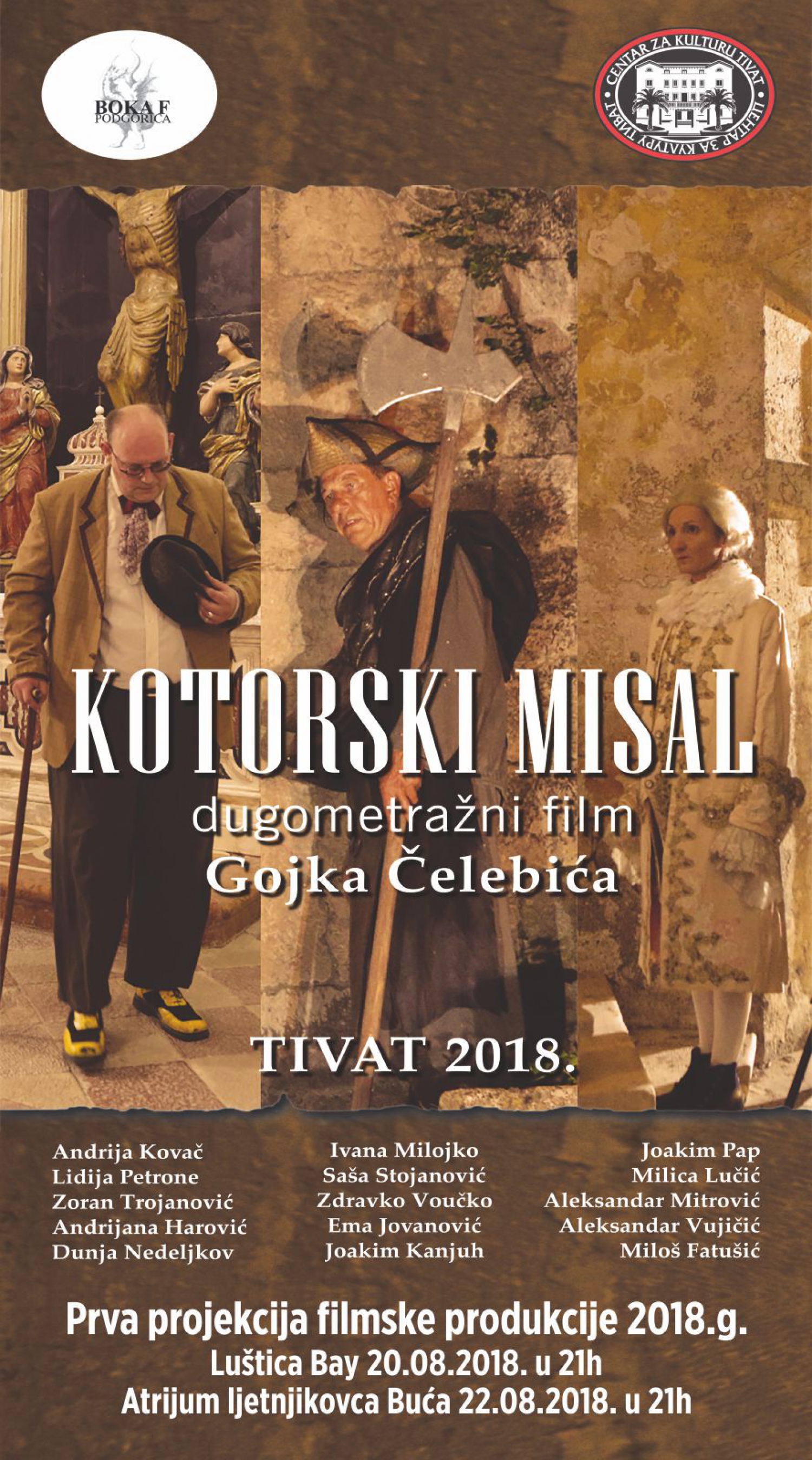 Event Details
Culture Centre Tivat and production company Boka F announce the first screening of the documentary film 'Kotorski Misal' by Gojko Celebic.
'Kotorski Misal' is dedicated to the invention of one of the oldest books that were in use in today's Montenegro, which is today kept in Berlin, and consists of 348 pages of parchment with illuminations of extraordinary beauty. With its theme, significance and scientific and cultural value, it is an indisputable part of the world's cultural heritage.
The film was made in a documentary-featured manner, and parts were shot throughout Europe, the region and on the island of Mamula.