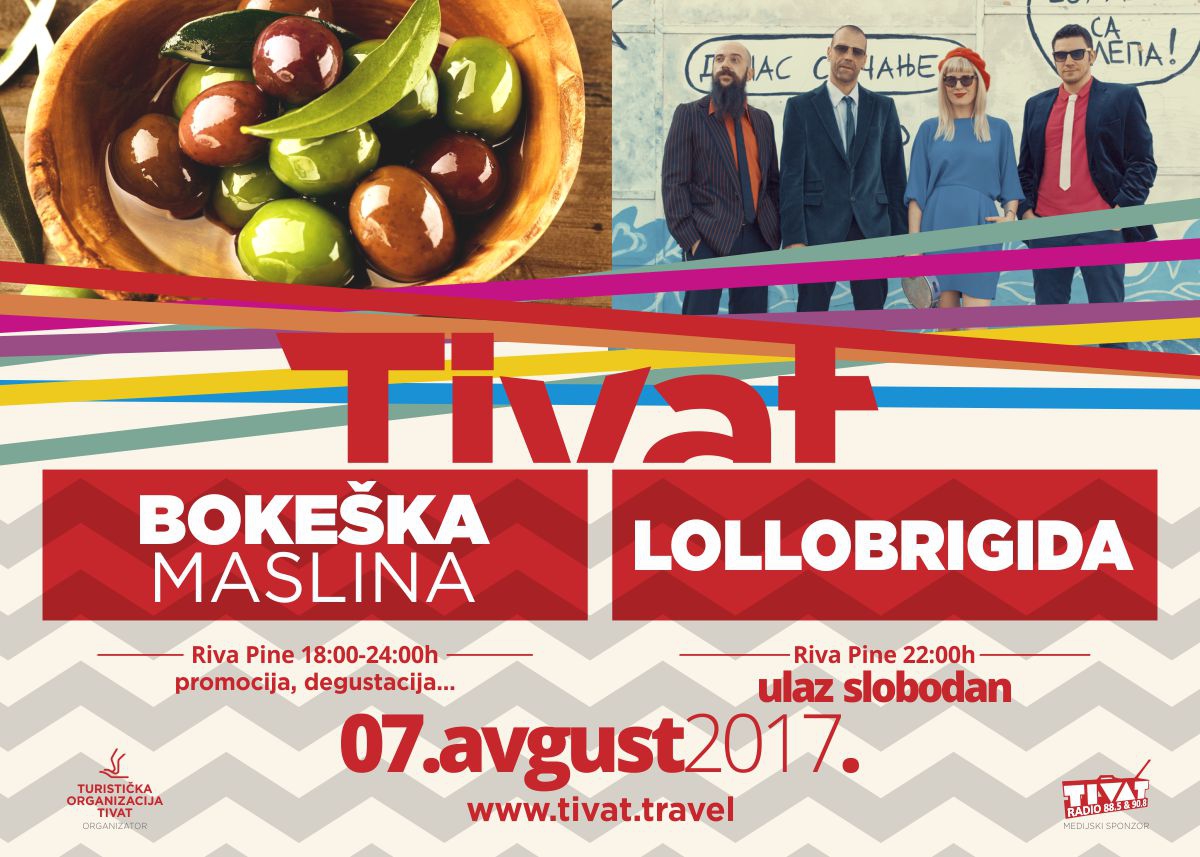 Event Details
The manufacturers of Olive oil, products made of it and other homemade products will have a chance to show themselves at this traditional manifestation.

Musical group Lollobrigida will be in charge for fun later in the night for the first time in Tivat.

This manifestation is in the organisation of TO Tivat and Olive Grove 'Boka'.