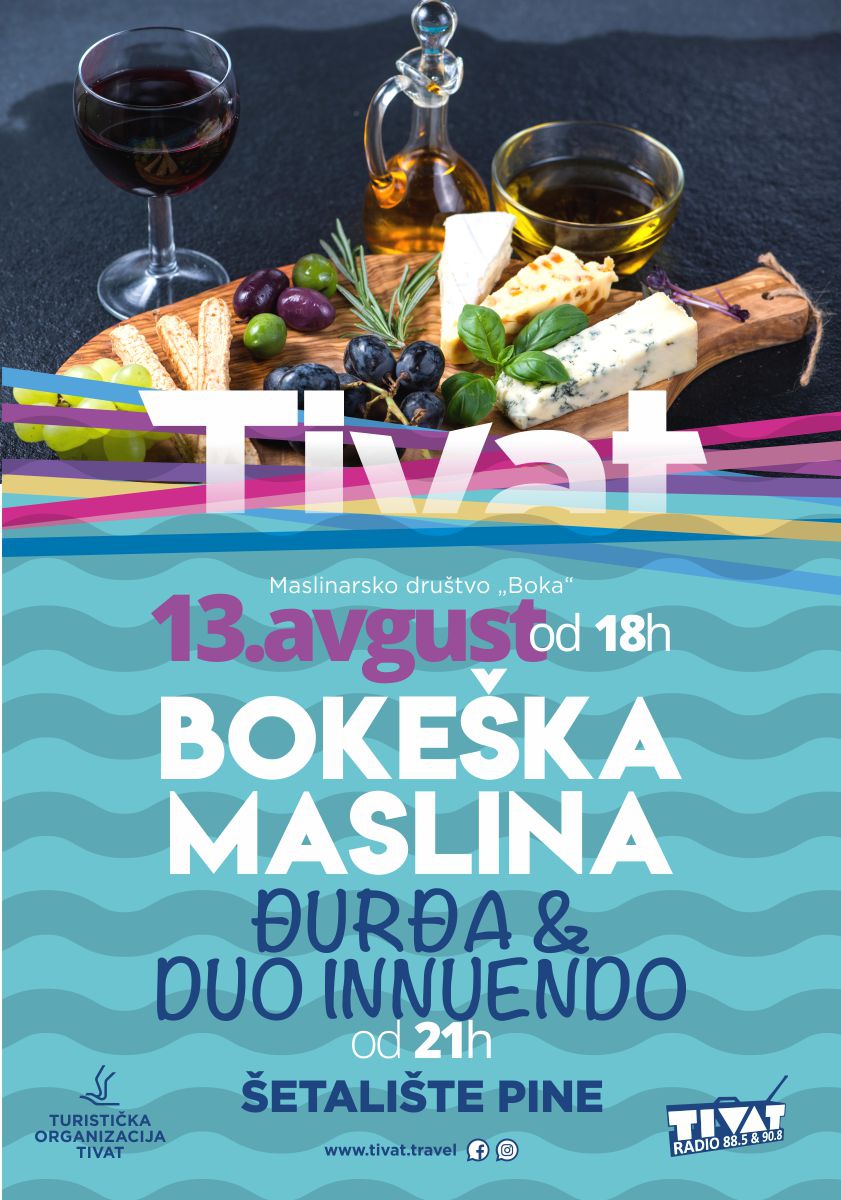 Event Details
On Monday, 13th of August, organized by the Olive Oil Company 'Boka' and with the support of the Tourist Organization of Tivat, the 'Boka Olive' will be held.

The producers of olive oil, prosciutto, cheese, wines, honey and other domestic products as well as the products from and on the basis of olives (cosmetics, soaps, souvenirs ...), will have the opportunity to present themselves within this traditional event.

The program starts at 6 pm with the promotion and tasting of domestic products. In the entertainment part of the program, "Đurđa i duo Innuendo". will perform.

Entrance is free. Welcome!