Slow Food Travels in Montenegro
Food & Drink Inspiration Interviews
Interview with Sabina Ramovic, owner of the RAMS travel agency
Recently, we had a pleasure to talk to Sabina Ramovic, the founder of the travel agency RAMS from Bijelo Polje. Sabina has become a travel industry professional through her private business idea that she develops over the years, together with her husband Musa. The two of them are the people who brought Slow Food Movement into the Montenegrin market and they are putting all their efforts to make this offer one of the top travel offers in the Montenegrin north and wider! Sabina shared many interesting facts with us, so we recommend you to continue reading and enjoy this amazing topic from Sabina's perspective! We are sure you will all be interested in visiting Montenegro and taste our traditional cuisine after this!


MG:Can you tell us first what exactly is a "slow food" concept and what is it based on?
S: Slow Food International is an international organisation based in Italy, founded in 1989. It was founded in protest of McD's opening in Rome. The aim of the founding of this movement is that everyone has access to good, clean and healthy food. Slow food connects food satisfaction by connecting local communities and the environment, doing so through the protection of culture, food, and tradition, protecting biodiversity and raising awareness of how food choices affect the world around us. First and foremost food consumers have the benefits, but also the producers themselves. Members of Slow Food benefit from a variety of activities, such as education, Ark of Taste and Presidia, as well as connecting communities through organising various fairs.
Today,
Slow Food is present in over 160 countries and over 2000 established communities, having millions of supporters
. The Ark of Taste Product List is a list of products that are at risk of disappearing or have some specificity related to a particular region, manufacturing process or composition. For the time being, there are several products from
Montenegro
which are on the list of Ark of Taste, such as
onion
(
crmnički luk
),
corn
(
kukuruz jarik
),
bleak
and
cheese
(
lisnati sir
), but we are sure that we will expand that list very soon.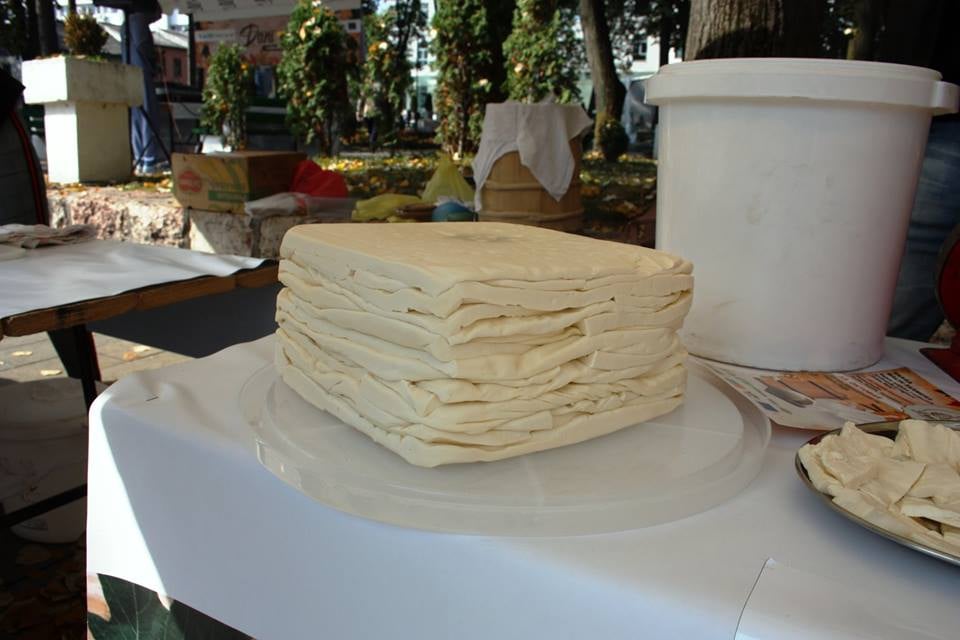 Montenegrin cheese (lisnati sir)
MG: How did you come to terms with the idea of slow food?
S: We learned about slow food from colleagues from Kosovo who are involved in tourism, so that is how we got connected. However, I must point out that the concept of slow food has been present in our business since the very beginning, ie,
we promoted local food, local products, lifestyle in our region
, etc.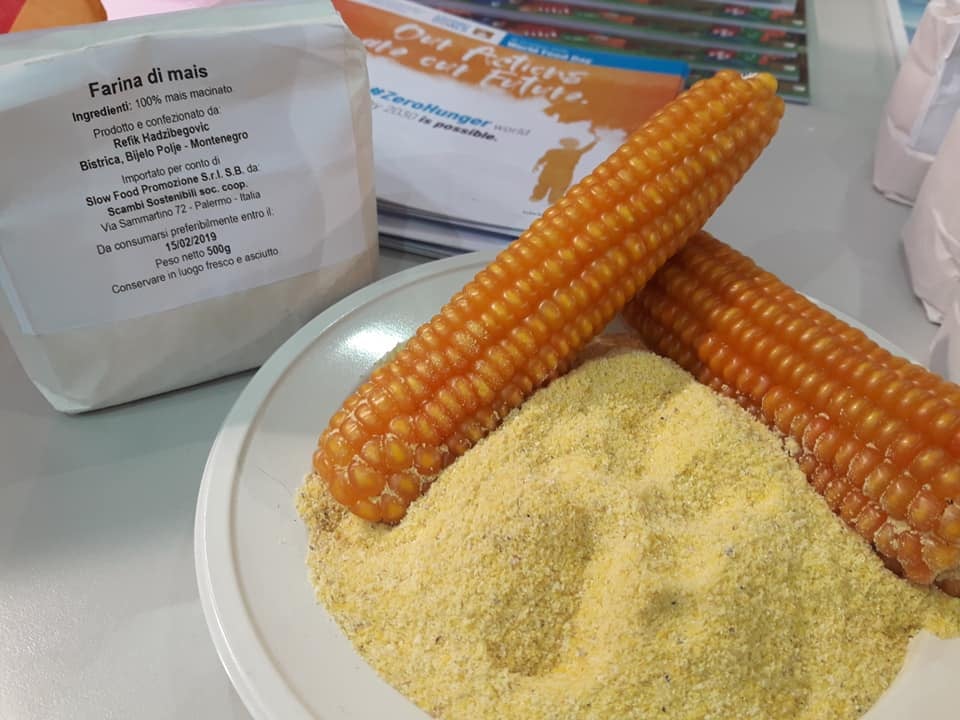 Corn and corn flour
MG: When did you start to place this kind of offer for the Montenegrin tourist market?
S: After contacting SFI and learning about the rules they follow, the employees of the Rams Travel Agency and the employees of the Regional Development Agency Bjelasica, Komovi & Prokletije, in 2016 decided to start the
first slow food community in Montenegro
, called
Slow Food Montenegro Bjelasica, Komovi & Prokletije
. As I stated earlier, with the whole concept, it was not difficult to bring members together. First, we organised
workshops
for local producers, presented them with the principles of how SF works, how to improve their products, marketing, packaging, etc. Then in the same year, we organised a
bazaar
in Bijelo Polje, where we allowed them to present their products. From this period to the present, the idea of slow food is spreading through Montenegro and we can say that we are pleased with the reaction coming from the national level when it comes to the support of corresponding ministries.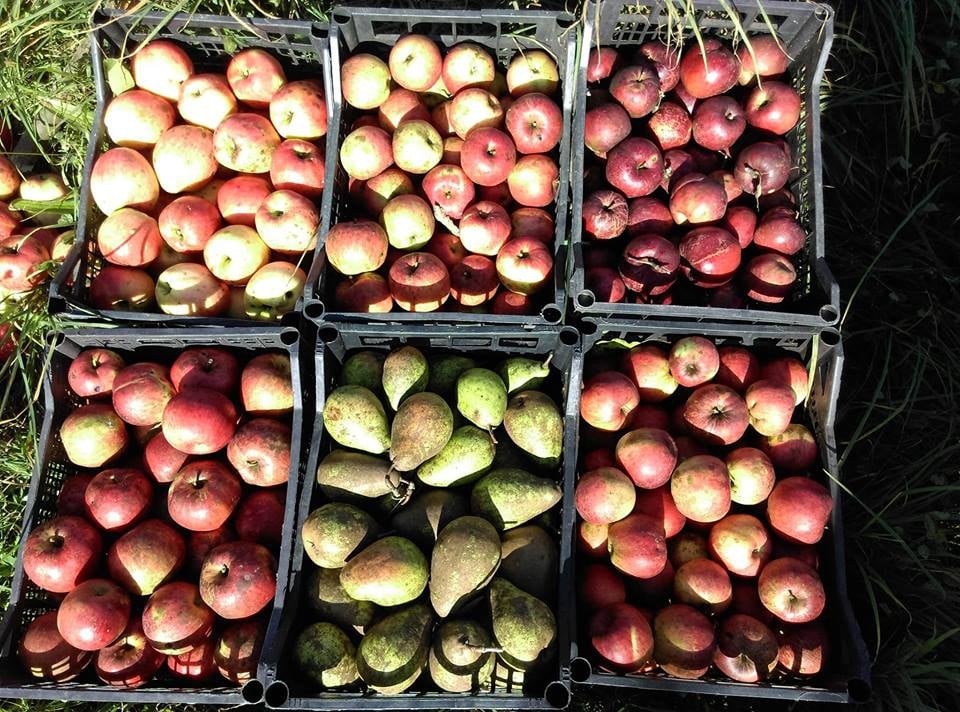 Montenegrin fruits
MG: What are the expectations and from which countries most of the guests come?
S: According to numerous researches on the tourist market, the
gastronomy of a country occupies an important place
. The same goes for Montenegro. A large number of tourists want to visit Montenegro, especially the continental part, and besides the natural attractions, they want to enjoy a good bite. We are in favour of the fact that the food is mainly produced in the unpolluted area, the ingredients are of high quality and the traditional methods of production are used. Our guests mostly come from countries of
Western and Northern Europe,
but also
the USA, UAE, Australia
, etc.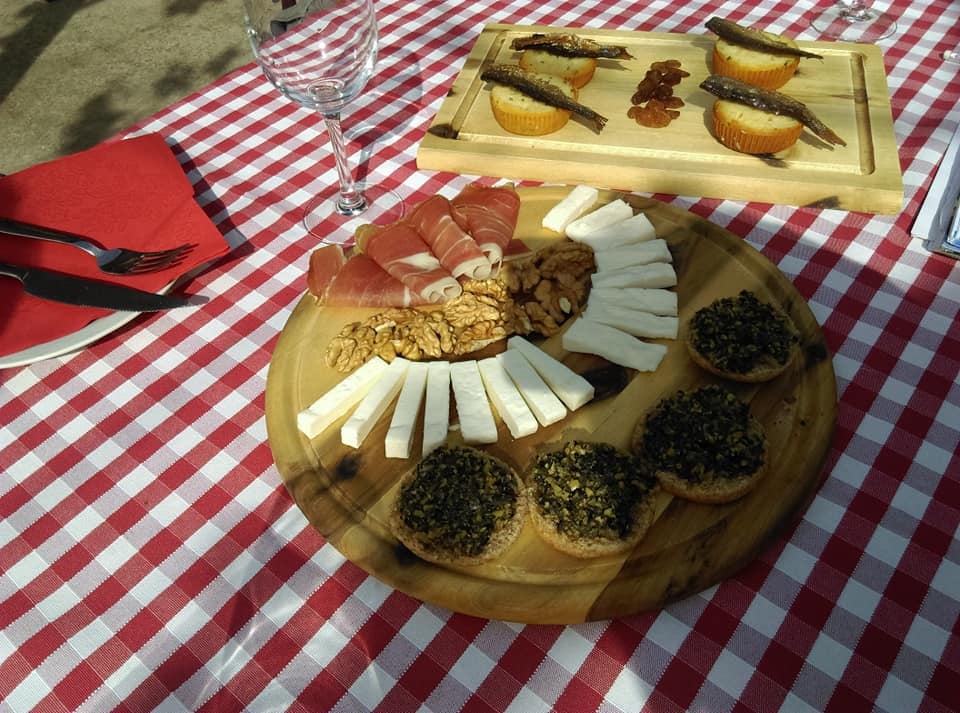 Montenegrin products
MG: Where do your arrangements take place and how many households did you include?
S: As I mentioned earlier, our offer regarding slow food mainly refers to the
continental part
, especially the
north of Montenegro
. This is mostly because we are located in this area and not because other regions have nothing to offer. Only, at the moment, we cannot cover all regions but hopefully, this will change soon. So far,
dozens of farmers and agricultural producers
have been included, amongst which are those who provide services in the rural household or just offer finished products.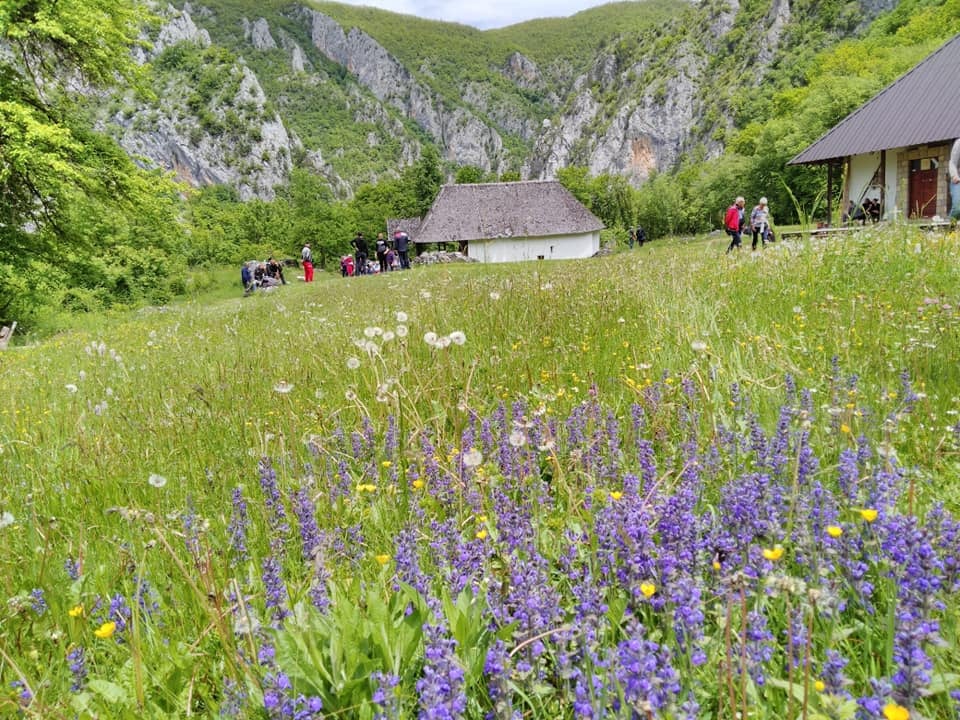 Slow Food in Montenegro - Communities
MG: Is there a generation group or is it a concept that appeals to everyone?
S: As far as visitors are concerned, there are no limits here,
all generations
are equally interested in a good bite! When it comes to supporters of the SF movement, there are no borders, different groups and individuals around the world support it. In addition to farmers, the slow food movement is also made by
cooks
, as they contribute to the preservation of local dishes, especially those specific to a particular region, through their food preparation.
Consumers
are a special segment as well because they make a great contribution to local
producers
and also to the
environment
through their food choices.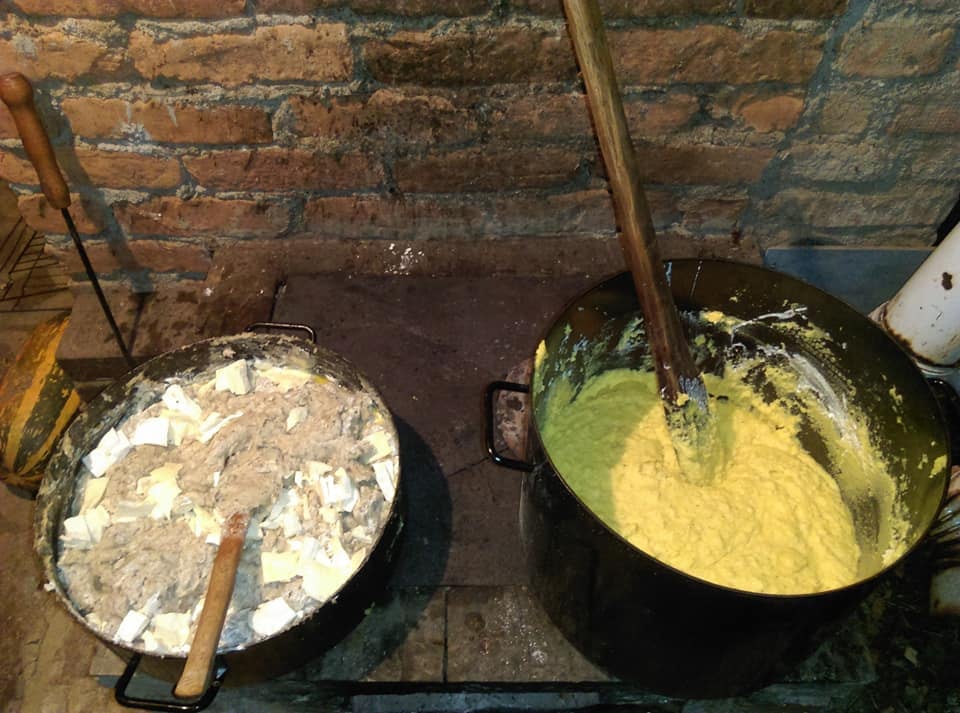 Making cicvara, traditional Montenegrin dish
MG: What are your plans for RAMS travel for the future?
S: Following all the activities that take place in our country in recent years, I believe that we have acquired the conditions for
the development of the slow food travel
, for which we need to get approval from SFI because we have to meet certain
standards
. A lot has indeed been done and a network of service providers has been formed, which is the basis for slow food travel, but still, there is work to be done to improve certain segments such as food safety, product packaging, greater community involvement, etc.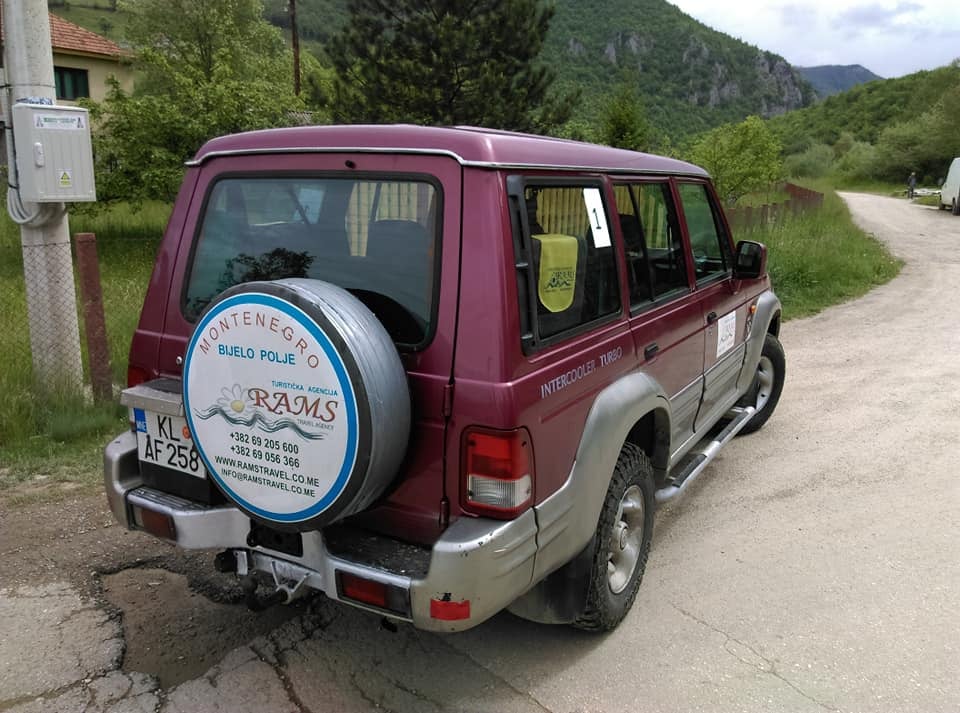 RAMS travelling around Montenegro for introducing the Slow Food Movement
During April 2019, we have been visited by Slow Food International and we toured the grounds to discuss the development of slow food travels. Thus, we hope that we will have the opportunity to find the resources that will allow us to launch this idea.
Also, the idea is to
expand slow food in Montenegro
and to form a few more communities in addition to ours, which will be active in the region of
Skadar Lake
,
Boka Kotorska
,
Nikšić
and similar.
MG: Thank you dear Sabina, it was our pleasure talking to you on this interesting topic!