Panoramic Routes of Montenegro - Durmitor Ring
Adventure Editorial Retreats & Relaxation
The former Ministry of Sustainable Development and Tourism, with the support of the Ministry of Culture and National Tourism Board of Montenegro, has realised the project 
Panoramic Routes of Montenegro.
 Within this project, which aims to promote areas of exceptional tourist potential and natural beauty, some of the most stunning panoramic roads have been marked, with full signalisation and free maps at disposal. So far, the panoramic road 
Korita Circuit
has been arranged, where signalisation, viewpoints with resting benches, and a hiking trail have been set up. Besides,
promotional maps
in seven languages and audio guides in three languages, have been provided.  
The signalisation has also been placed on the panoramic route
Durmitor Ring
. This alluring panoramic route is characterised by spectacular views of the peaks of Durmitor, canyons, lakes, and valleys. Given the constant growth of tourists in the north of Montenegro, the development of this panoramic route greatly contributes to the attractiveness of this area.  
Durmitor Ring
 is a circular road around the Durmitor Mountain and is one of the most majestic roads in Montenegro. It is a 73 kilometres-long panoramic tour that comprises of the routes 
Žabljak – Mala Crna Gora – Nedajno – Trsa – Pišče – Žabljak 
and it's a real paradise for
adrenaline and action-lovers
.
The route starts in the town of 
Žabljak
, which is in the heart of the Durmitor area. Žabljak is the centre of the winter tourism of Montenegro. Within the National Park Durmitor, which is within walking distance from the city centre, there are two ski resorts 
Savin Kuk
 and 
Javorovača, 
known for their well-equipped trails and winter activities.  
This national park provides perfect conditions for
hiking
,
mountain biking
,
free climbing
, etc. There are
25 marked mountain hiking trails, and cross-country trails for bikers, giving you a unique experience of lakes, forests, hills, and valleys
, as you pass by. One of the most popular marks of Durmitor is the
Tara River,
known for its traditional rafting on inflatable boats or wooden rafts. Other activities include kayaking, boating, zip line, hiking along the canyon etc.   
MyGuide TIP: Besides Tara Canyon, there is the canyon of River Sušica and Nature Park Piva, places you should not skip while being in this region.
After passing Žabljak, and exploring
Durmitor
, one of the highlights of the tour is 
Mala Crna Gora
, a small village that translated from Montenegrin means 
Small Montenegro
. It's a village at altitudes up to 1700 meters and with only 14 inhabitants all year round. What is interesting about this village is that during winter, when it snows, the whole settlement is
cut off from the rest of the country for 5-6 months,
because of the snowdrifts up to 10 metres, caused by strong winds. But, mesmerising views of this place, located on the roof of the Durmitor Mountain are once in a lifetime experience.
After Mala Crna Gora, other villages on your route are Nedajno, Trsa, and Pišče.
Nedajno
is a village of 10 inhabitants, hidden into the
Piva Mountains
. On the 30th km from Žabljak, Nedajno is located at 1463 metres above sea level and preserves the beauty of untouched nature. After Nedajno you reach
Trsa
and, it means you have accomplished half of your route. The village of Trsa is an ideal place for a
lunch break or, if you're tired and need to recharge your batteries, you can even sleep-over.
There are a few eco-campsites with wooden cabins and a restaurant with traditional food.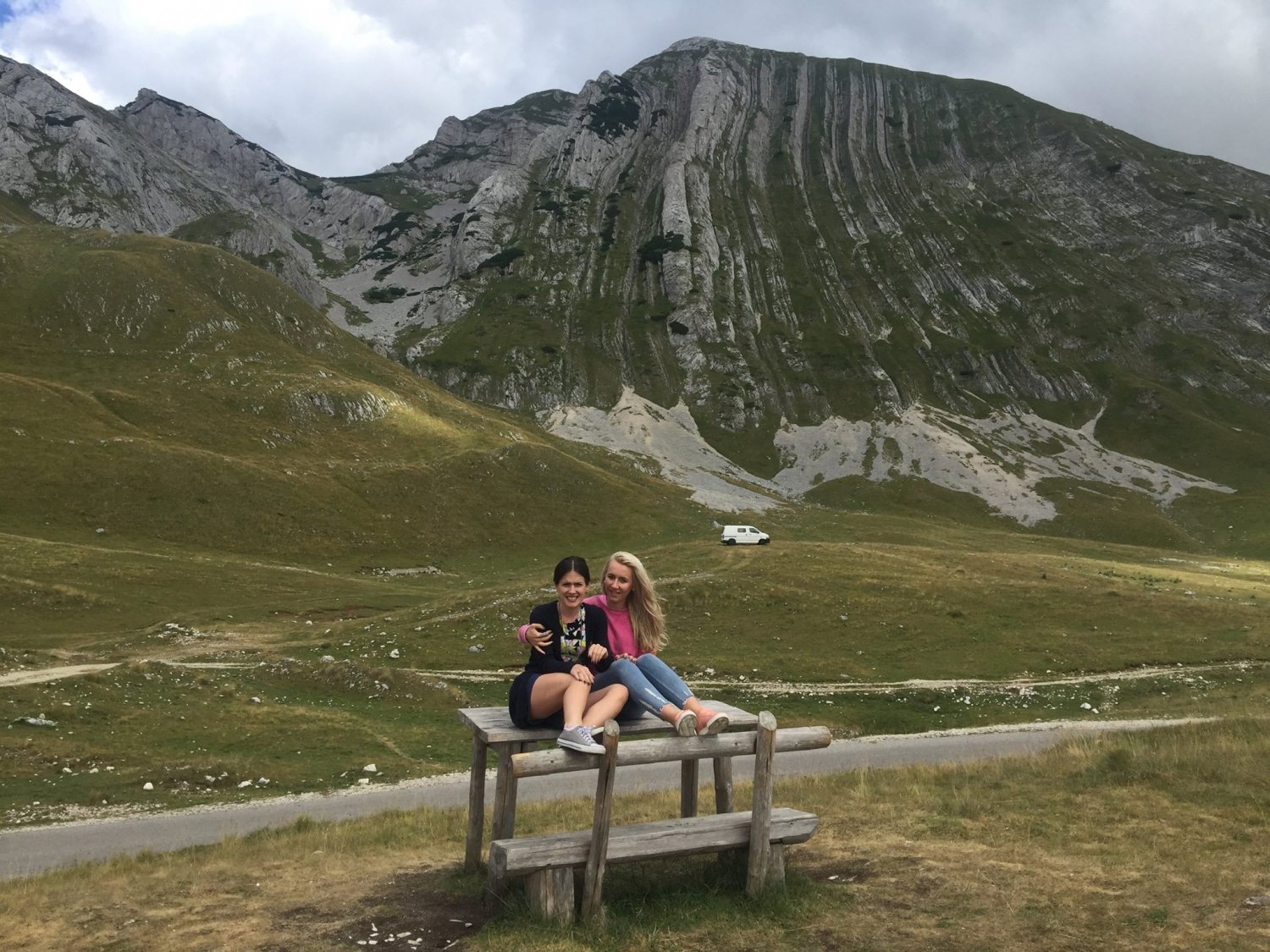 When you pass this area, you are moving towards the area of
Prutaš Mountain
(2393m) which is considered one of the most beautiful mountain peaks. Prutaš fascinates its visitors with its horizontal rock structure. From the top, there is the most beautiful view of
Bobotov Kuk
(2.523 metres), the highest peak of Durmitor as well as the entire western part of the Žabljak plateau.  
The culmination of your experience will follow on the miraculous pass
Sedlo
, at an altitude of 1900 m. In translation, Sedlo means
saddle
. And being in Sedlo at the dawn of the day is a sight you will remember for your life.  
From Sedlo, the road descends leading back towards Žabljak. On the way back you will pass through
Pošćenska Dolina
, and have the opportunity to see
Savin Kuk
(2.313 metres) before you reach the city centre.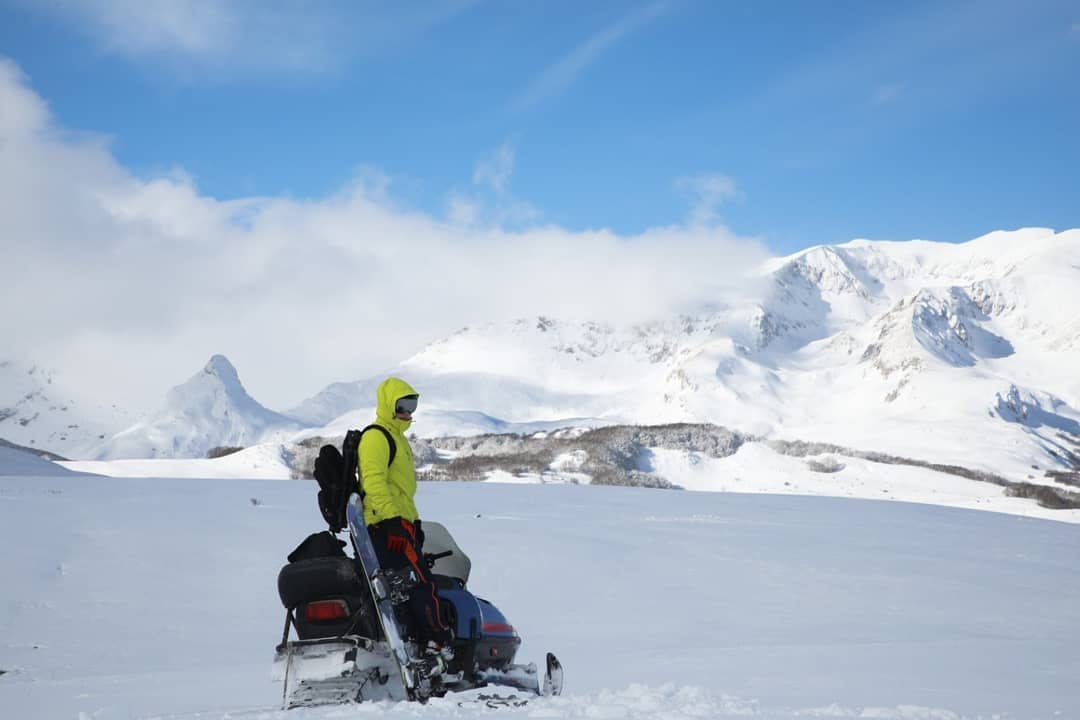 This route can be visited by car, bicycle or you can simply walk
. It is signposted in both directions, but it is recommended to go clockwise, especially for foreign visitors. Also, the road is not suitable for large camper vans, and there are no gas/petrol stations near the road. It should be borne in mind that Montenegrin roads are very steep and narrow, especially in mountainous areas and in the wintertime, so one should be very careful.  
The best time to go on this route would be between May and October
, due to the weather conditions. As Durmitor road leads up to the height of 1.950 metres above sea level, one should be prepared and fully equipped with suitable clothes and shoes, sun/rain/wind protection etc. If you're in good physical condition, this route can be a one-day excursion (it takes approximately 10 hours to finish it), or you can set an entire weekend for this exciting trip.