Top Nature Places to Visit in Montenegro
Montenegro
National Parks
As one of the smallest European countries, with only 13 812 km2 of surface, Montenegro has 5 national parks registered, which points out the value of the natural treasures in this small Mediterranean gem.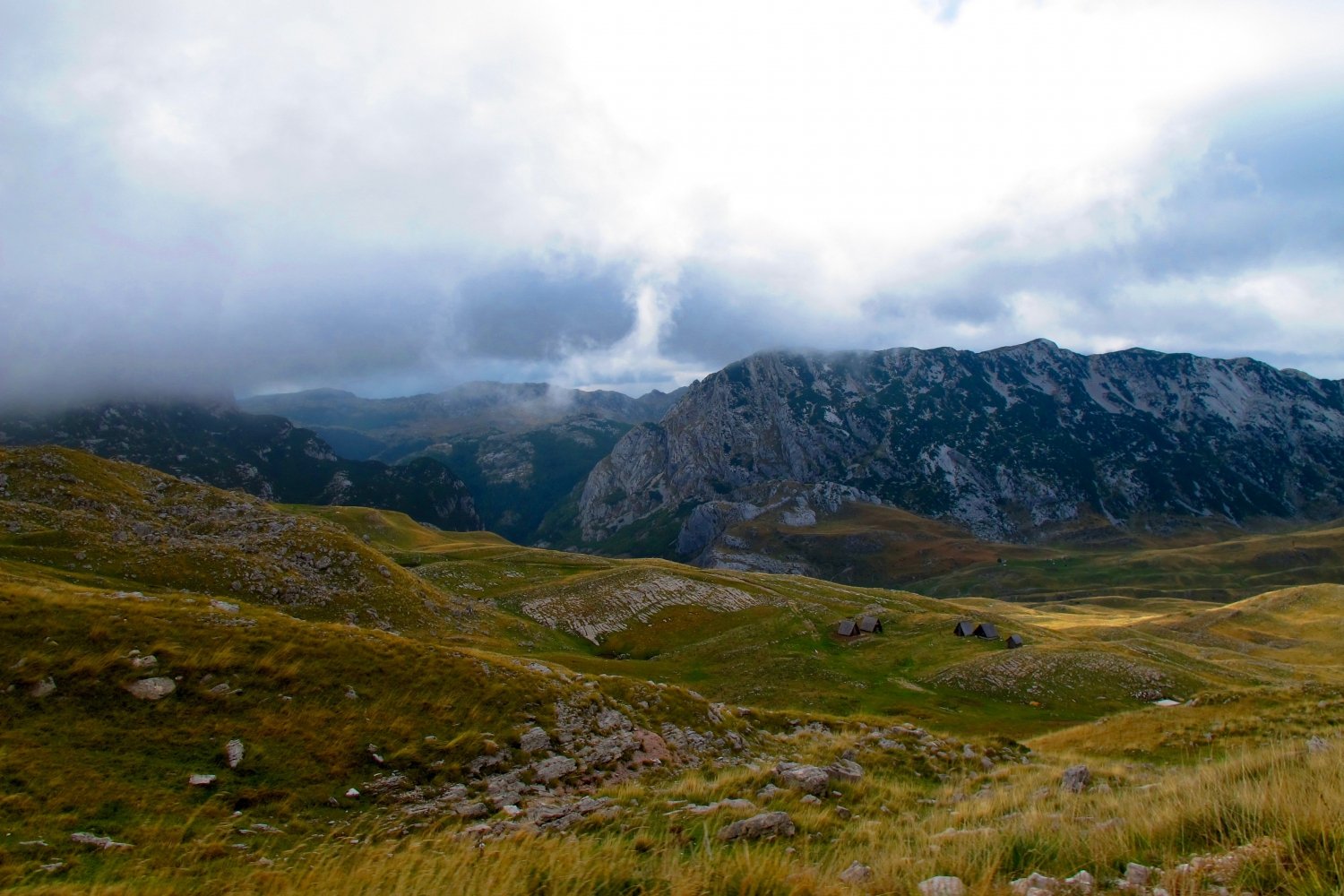 Durmitor Mountain

The Montenegrin National Parks are areas of exceptional natural beauty, that preserve a balance of diverse ecosystems. The mosaic of magnificent landscapes, including glacial lakes, wetlands, relict forests, pastures and river streams shows the history if its geological development. Four out of five parks are located in the mountainous region.

Skadar Lake National Park is of an international importance, as per Ramsar Convention for Wetlands of International importance. The symbol of this park is Dalmatian Pelican, named 'panac' by local population. There are 281 bird species at Skadar Lake and that's why this park is marked as IBA site (Important Bird and Biodiversity Area). There are 48 fish species inside the Park, 50 species of mammals, numerous amphibians, reptiles and insects.



Skadar Lake | Photo by Undiscovered Montenegro

The most attractive species (some of those are protected too) are:
- insects - ants, Lucanus sorvus, Papilio machaon...
- fish - bleak, carp, Skadar rudd, Italian chub, Albanian roach...
- reptiles - European adder, snakes, sand lizard, horned viper, fire salamander...
- birds - pelican, pygmy and great cormorant, grey heron, kingfisher, tern, Eurasian curlew...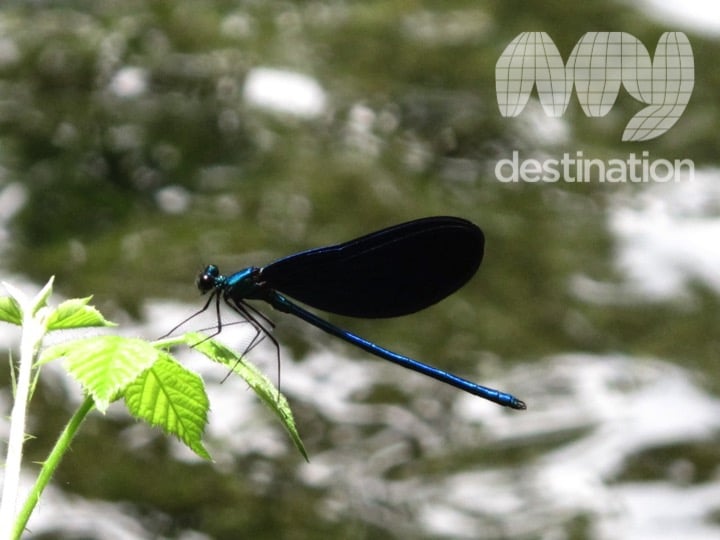 Diversity in insects fauna 

Diverse and rich cultural and historical heritage is based on archeological sites, fortresses, mediaeval monasteries, churches. Most significant value on the Lake are monasteries dating from 14th and 15th century, from period of Balsici and Crnojevici dynasties, as well as fortification complex from Ottoman Empire. Today is most popular for birdwatching tours by the boat.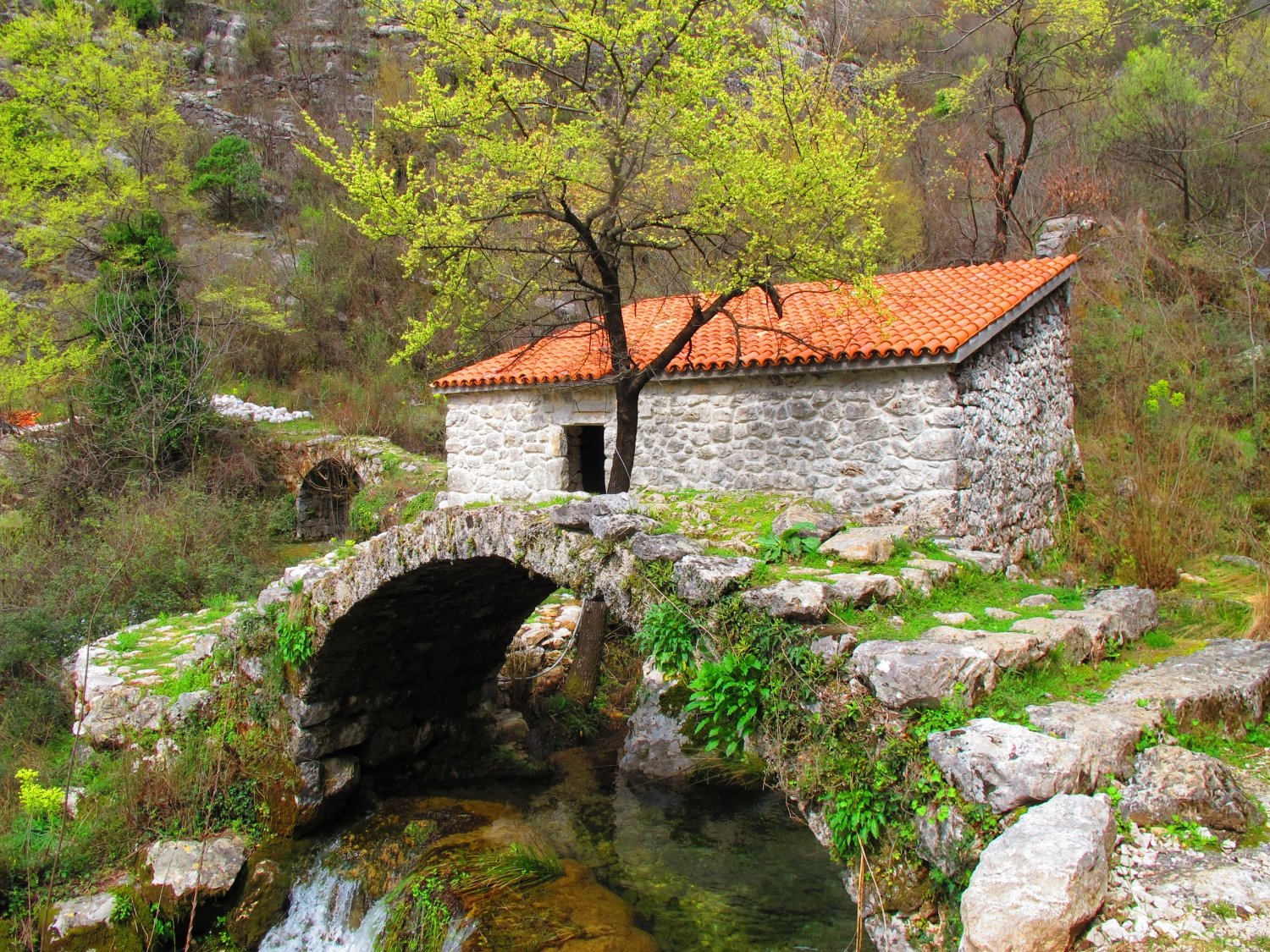 Old House in the village Poseljani, on Skadar Lake

Biogradska Gora National Park is one of the first protected areas in Europe. By this visionary act back in 1878., Montenegro has become one of the rare European countries which initiated systematic preservation of nature. The landscapes of this Park comprises forests, meadows, water basins, mountain heaths. Biogradsko Lake is located in the middle of the Park, but there are 3 more lakes in this area - Ursulovacko, Pesica and Sisko. The age of certain trees within Biogardska Gora is estimated to be over 400 years old, and some of them are more then 40 m high.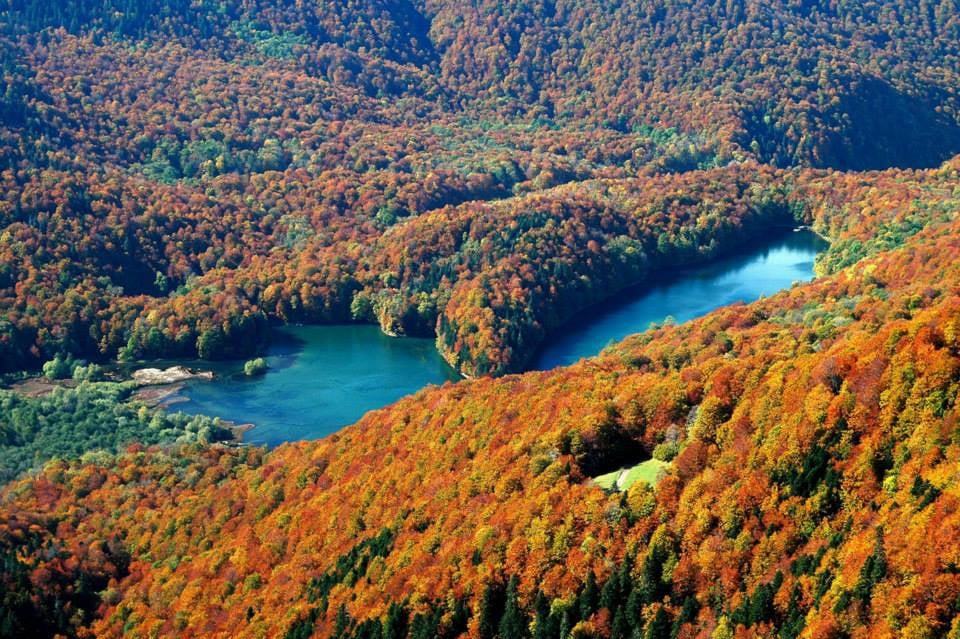 Biogradsko Lake, view from Bendovac viewpoint

There are 26 floral communities with 2000 species, amongst which 20% includes endemic species of the Balkan peninsula. The ecosystem of primeval forests represents a strictly protected natural reserve. The largest is bird population, especially forest songbirds, but also predators. Population of insects, reptiles and amphobians make an important link in preservation of ecological balance of the ecosystem. Besides the typical fish fauna, the fauna of water insects is also significant. Rocky mountain sides and peaks are home to some of the bird predators, such as griffon vulture and hawk.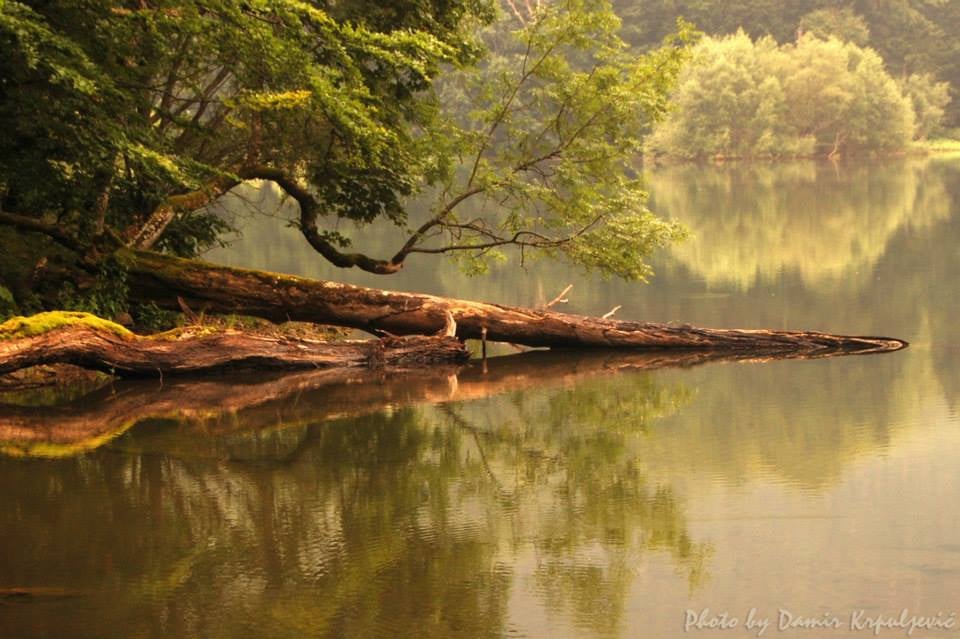 Biogradsko Lake scenery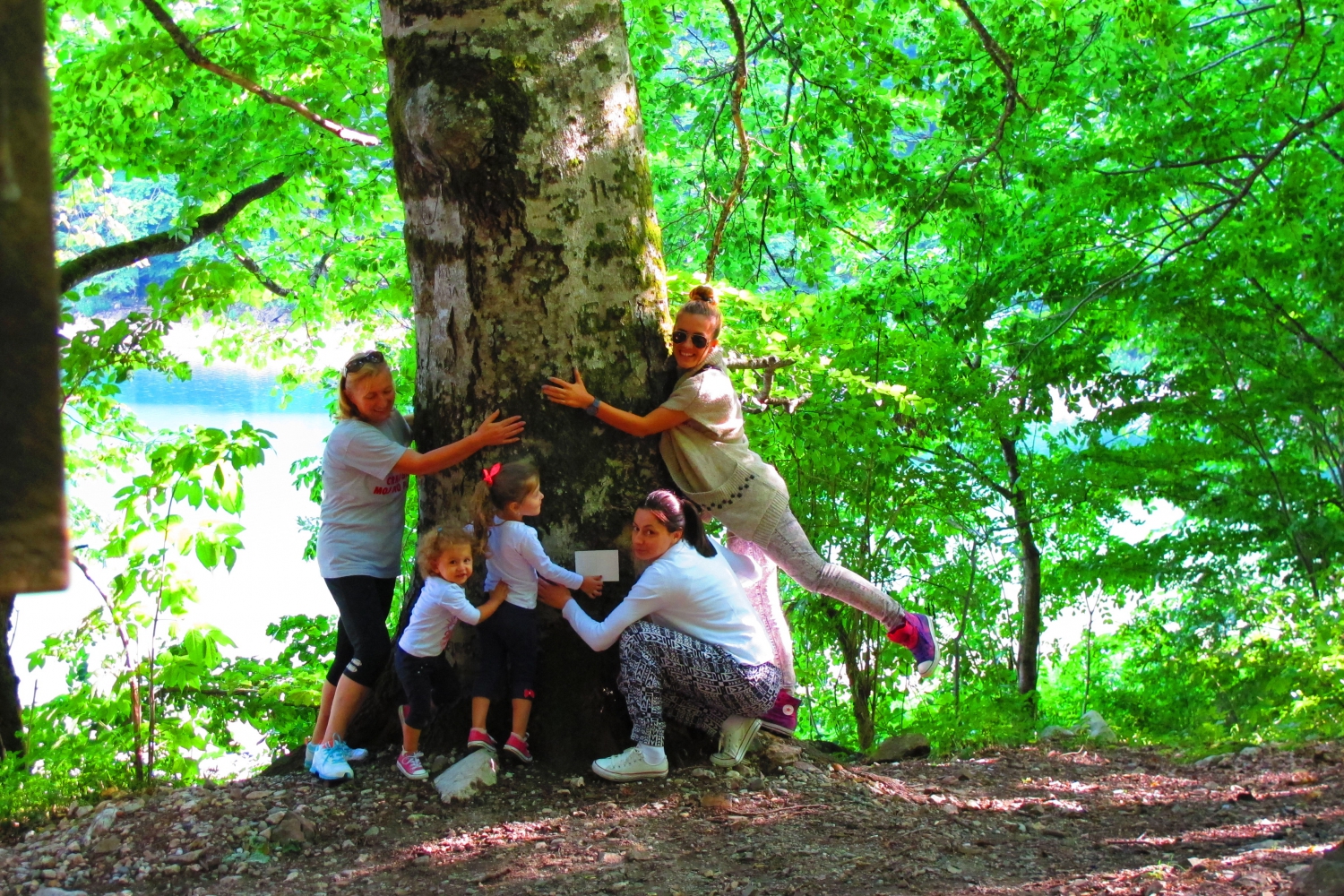 You should all hug the tree to get its good energy! :)
One of the oldest forests in Europe

Numerous katuns - temporary settlements alive during the summer time, are characteristic for the folk architecture in this Park. Katun structure comprises wooden sheds and supporting facilities made of wood, stone and reed. Material remains of medieval town of Brskovo show that this was a developed mining, economical and trading centre. Unstudied archaeological necropolises (Helenic, Latin and Macurska graveyards) are located in the central zone of this National Park.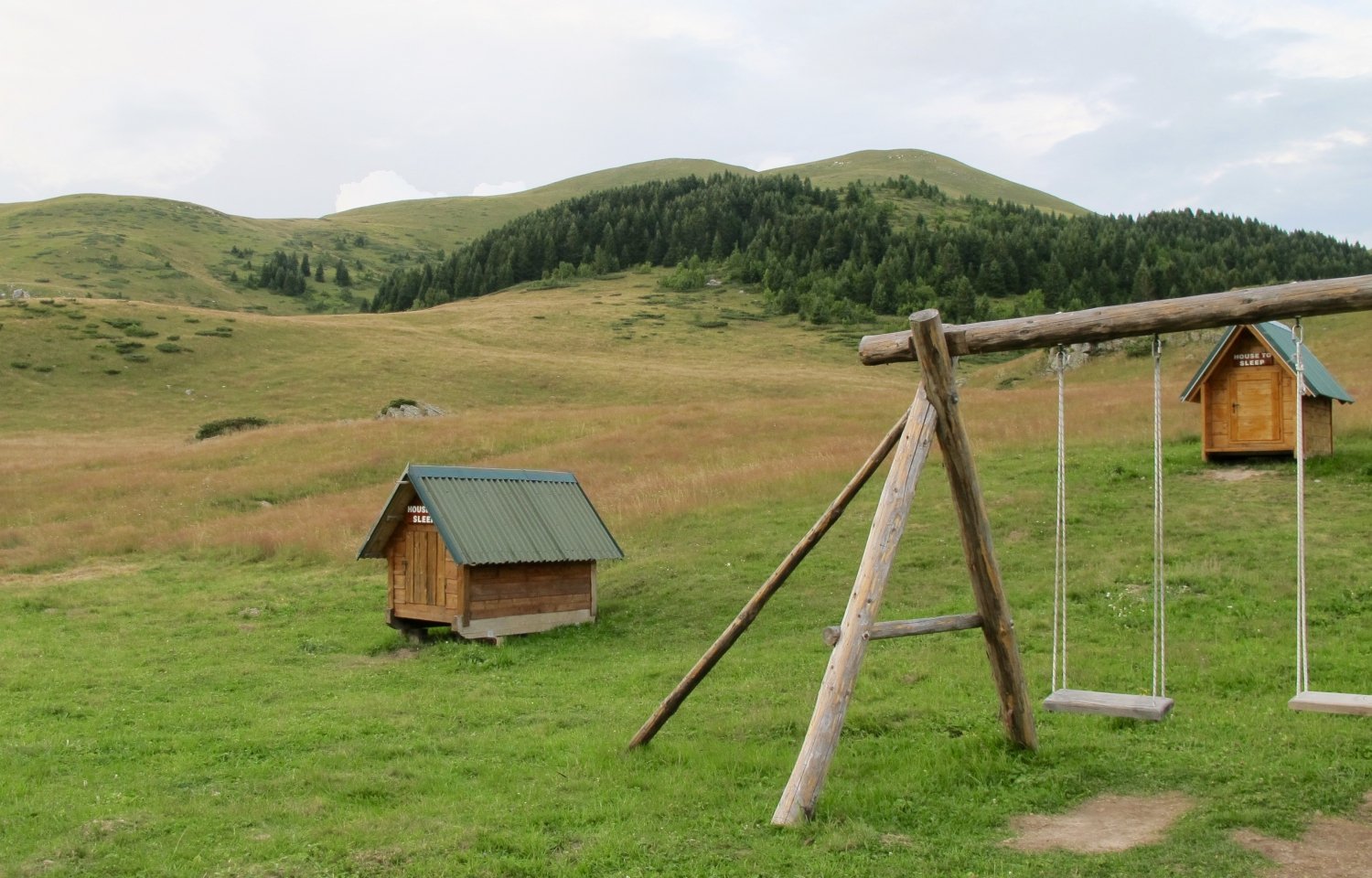 Katun Imanje Janketic, Dolina Lalevica on Bjelasica mountain

Durmitor National Park with 13 glacial cirques, 18 glacial lakes and forests with trees that are more then 400 years old, is the highest mountain in Montenegro with the peak Bubotov kuk at 2525 altitude. Durmitor is the largest national park in Montengro and it has been on the UNESCO's list of World Heritage Sites since 1980., when Tara River Canyon was declared as World Ecological Reserve. This is 2nd deepest canyon in the whole world.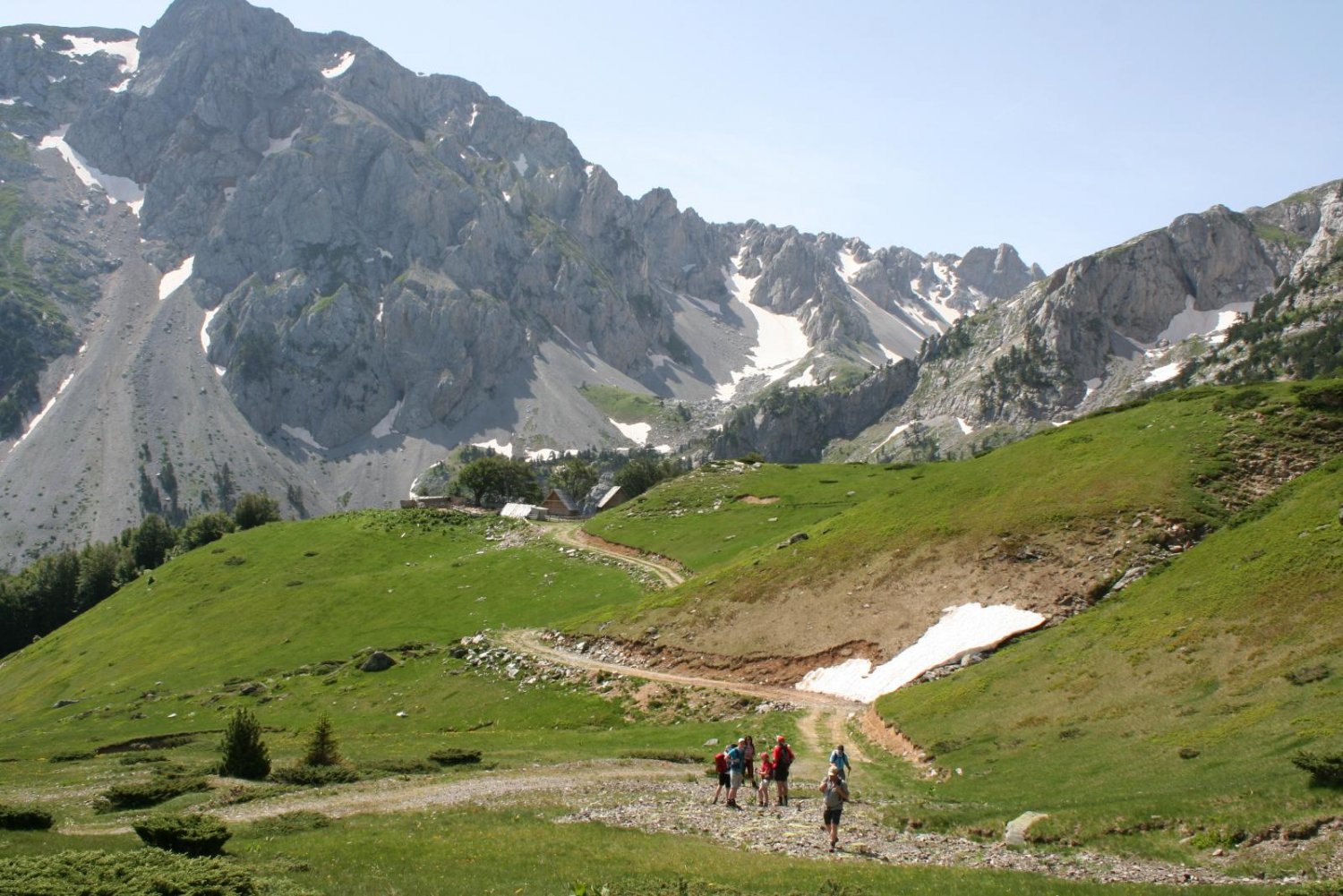 Durmitor Hiking | Photo source NTO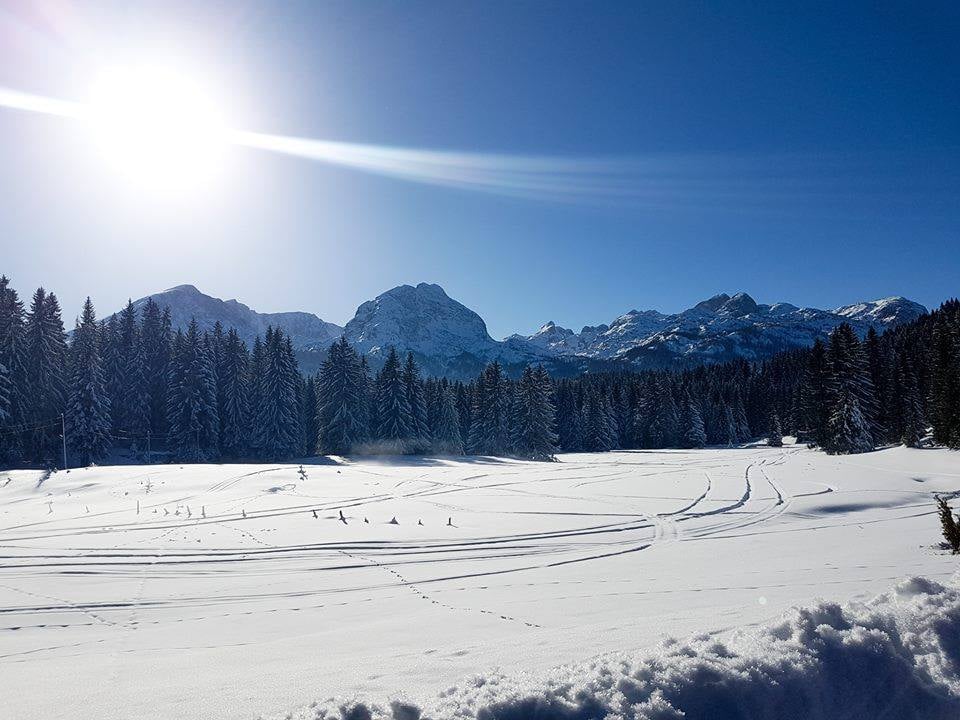 Durmitor Winter Scenery | Photo source LTO Zabljak

There are 7 special protection zones within the park:
- Reserve of spruce and fir forest
- Crna poda (black pine forest)
- Basin of Skrcka Lakes and Susica River Canyon
- Barno Lake
- Zabojsko Lake
- Mlinski Brook
- Tara River Canyon.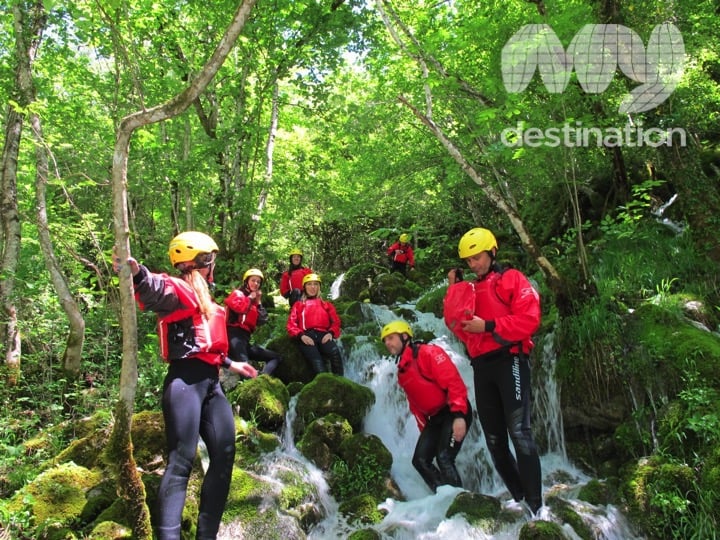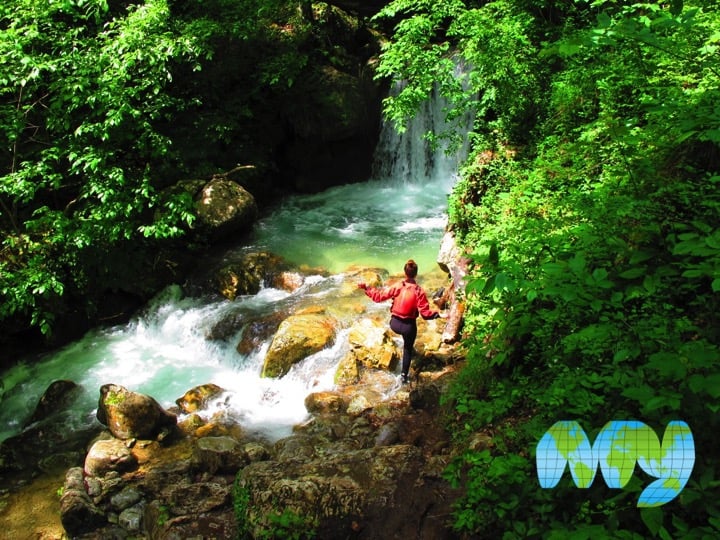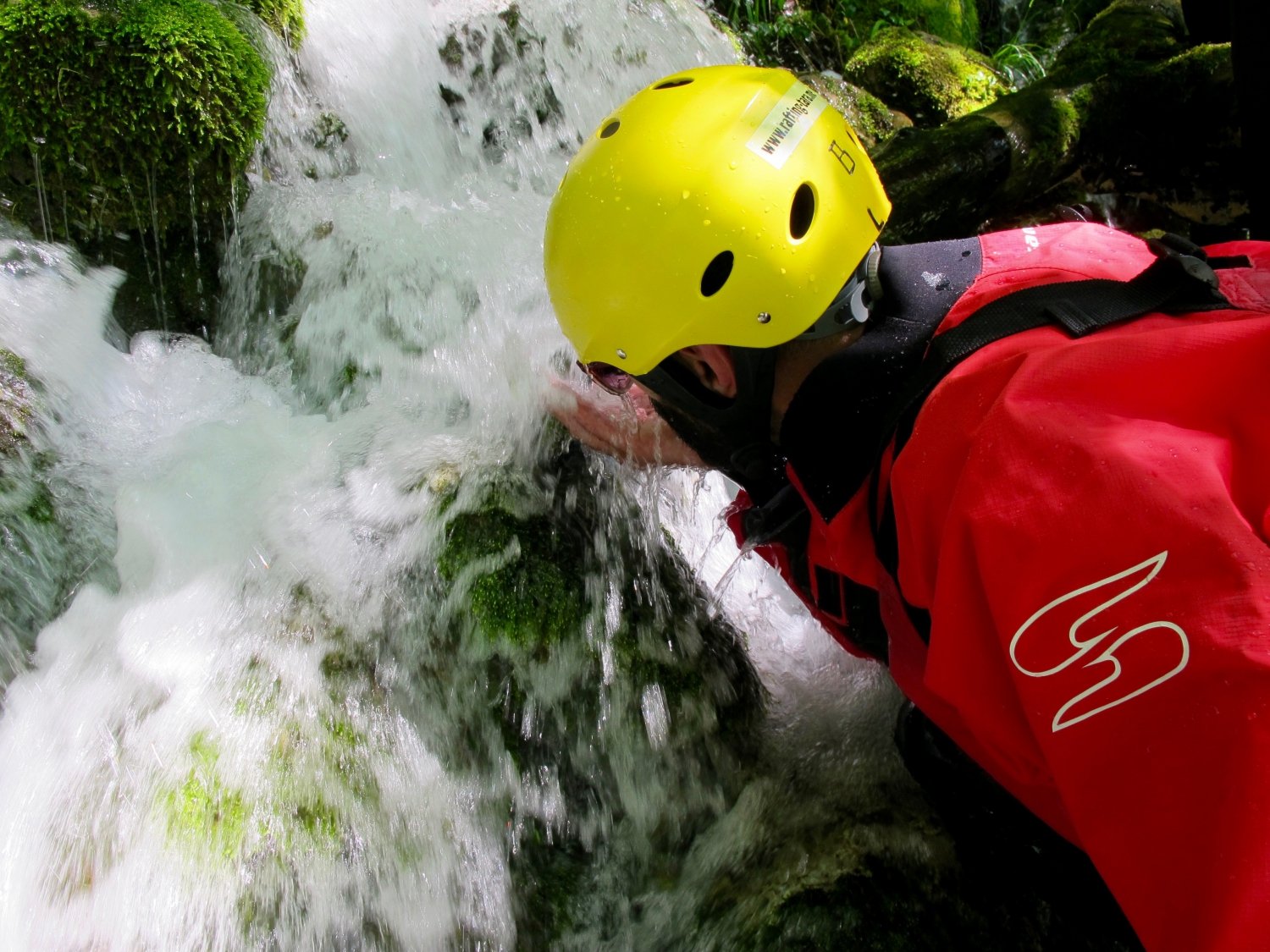 Attractive stops by the waterfall, on the Tara River Rafting tour
#DidYouKnow that river Tara is drinkable throughout entire course?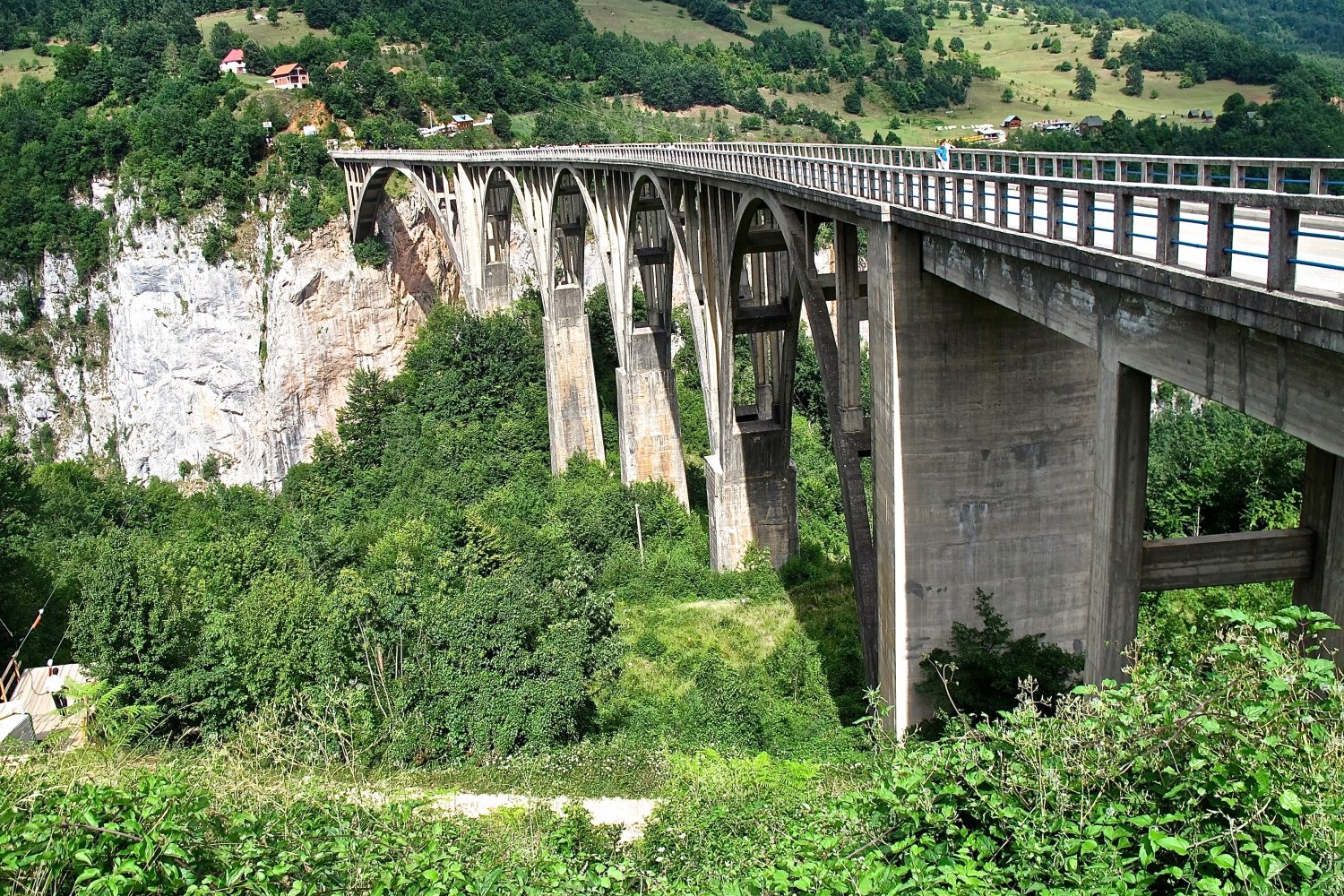 Famous Bridge on Tara River

Durmitor is a mountain area of Northern Dinaric Alps, which is reflected in the type of wildlife. Wildlife is partly mountainous, party highland, but Mediterranean influence is also present. There are 168 bird species, amongst which golden eagle, griffon vulture, kestrel, little owl etc. Preservated pre-historical remains are tombstones, which are proof of Illyrian and Roman presence, here. There are, also, necropolises dating from Medieval period, as well as ruins of old Ottoman bridges and fortresses. Folk spiritual art has a particular cultural and traditional value and it's expressed through legends and stories, inspired by nature, persons and event in this area.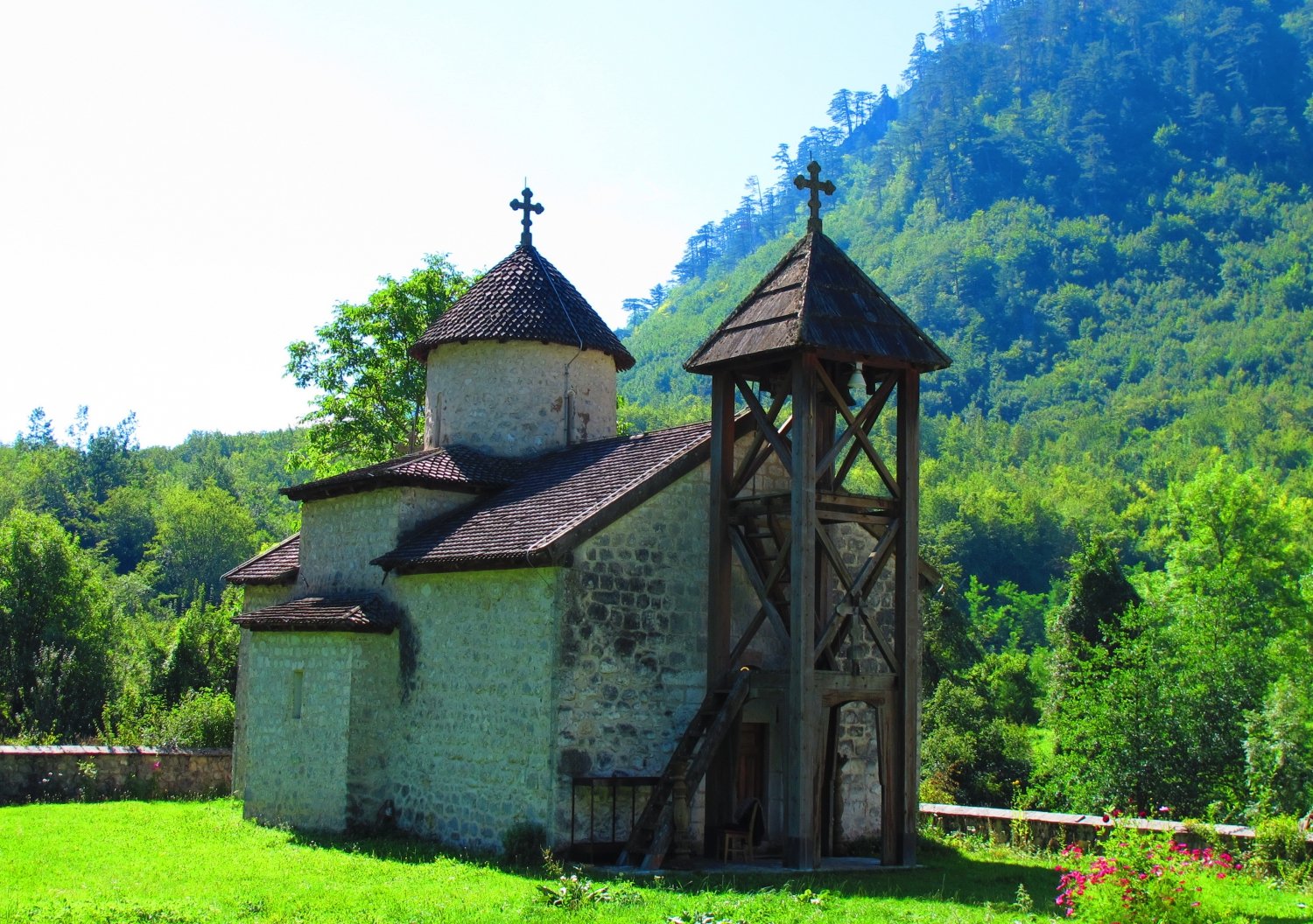 Dobrilovina Monastery

Lovcen National Park is marvellous and mythological mountain, located in the sea of rocks and connected to the Adriatic sea by the old caravan road called 'serpentine' amongst locals. It is located in the juncture of two climates - Mediterranean and Continental. Cultural heritage is featured in memorial monuments, churches, traditional architecture and old roads. There are around 200 bird species, 11 reptile species, 85 butterfly species, 100 ant species etc. There are 5 zones under special regime protection:
- Reserve of Bosnian pine forest
- Reserve of beech, conifer and rare deciduous species
- Reserve of beech forest in Konjsko
- Reserve of mountain pine forest
- Herpetology reserve.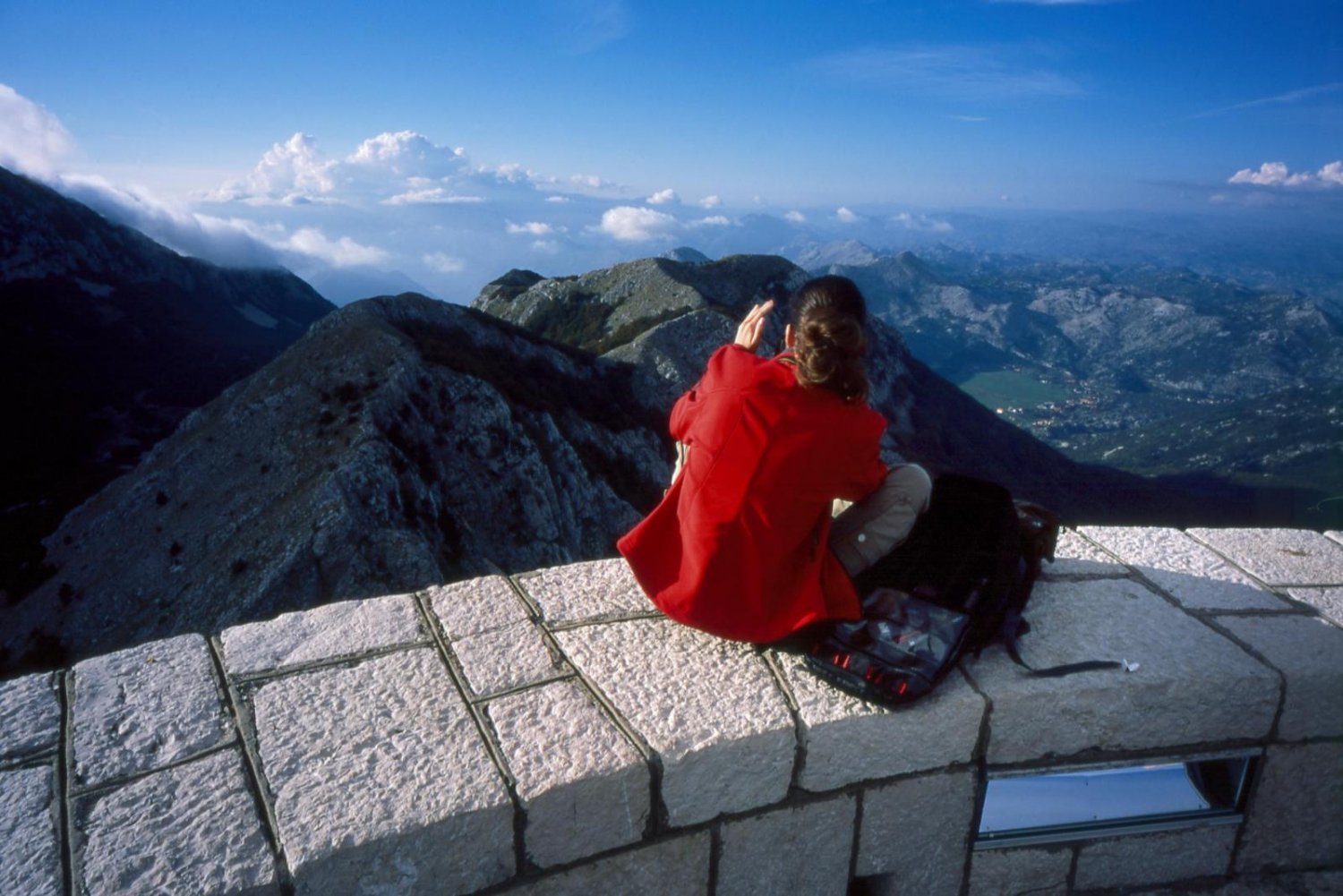 View from the top of one of Lovcen peaks | Photo source NTO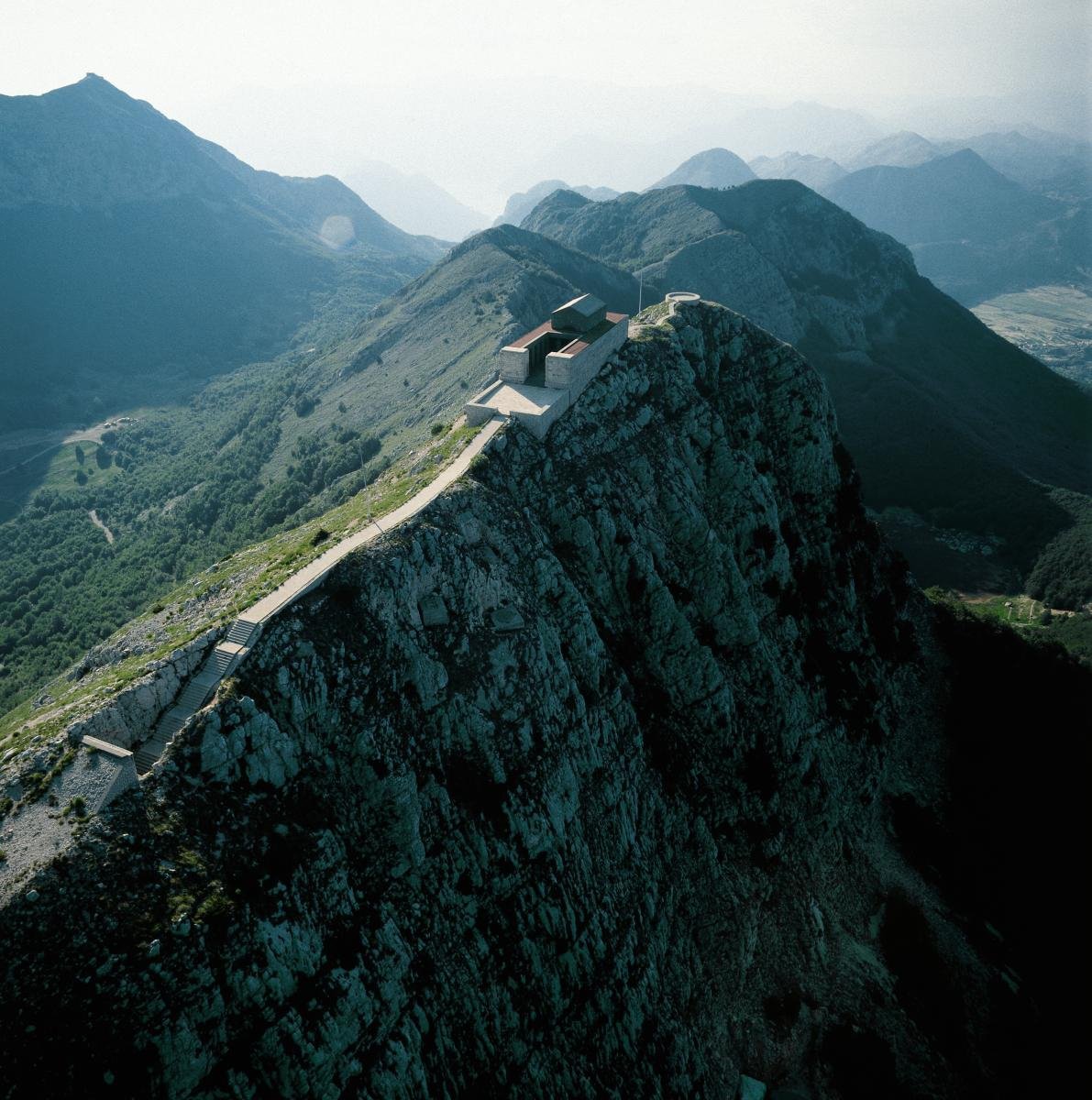 Mausoleum on the Jezerski vrh | Photo source NTO

Sacral architecture features modest village churches with single or triple bell towers. Villages are populated and are built in the ancient style with stone houses, simple vaults and water tanks. The most popular cultural monument in this park is located on the top of Jezerski peak (1657 m) - that is Mausoleum of Petar II Petrovic Njegos, Montenegrin bishop and ruler, and famous poet.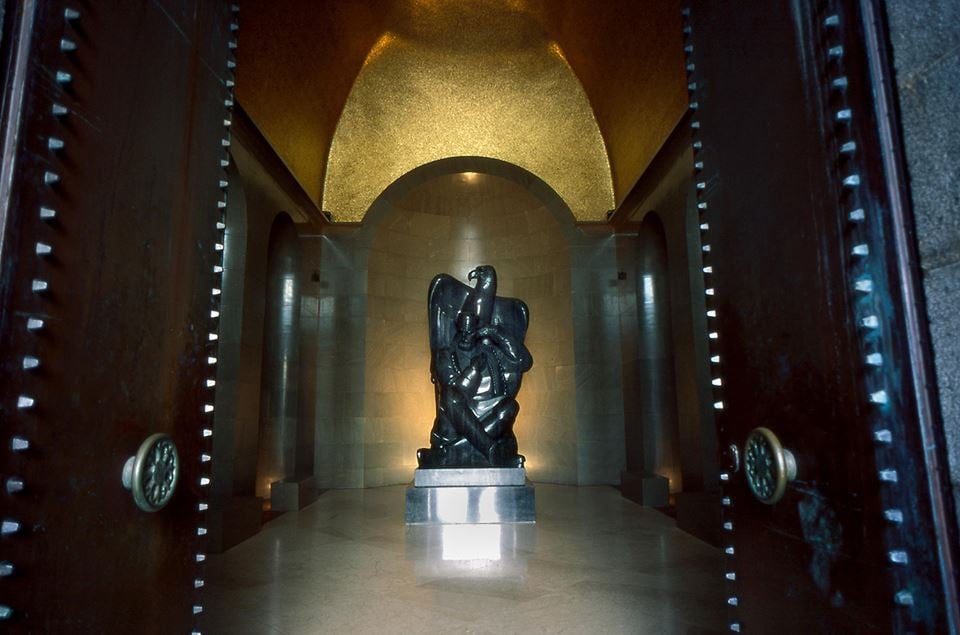 Njegos Statue | Photo source NTO

Prokletije National Park with its gigantic forests is home to bear, chamois and lynx. Forests are one of the most significant natural treasures, which resembles central European flora with presence of artic and alpine elements. Hridsko lake is part of this national park and it is the lake at the highest altitude in Montenegro.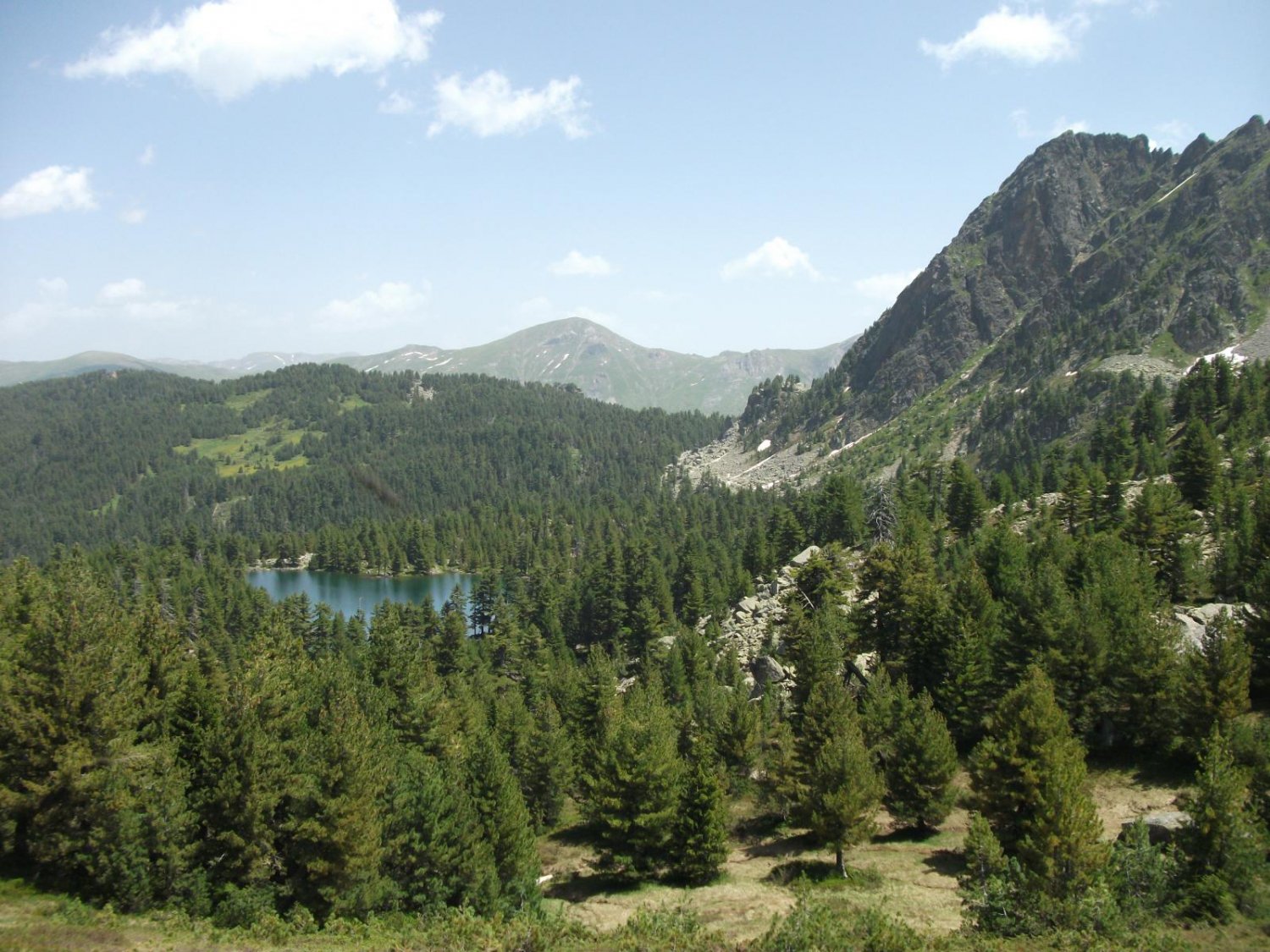 Hridsko Lake | Photo source NTO

There are more then 1700 plant species registrated here, which make half of Montenegrin and one fifth of Balkan flora. There are about 60 endemic species of insects and 130 types of butterflies. In this park, only Plavsko Lake has indigenious fish species (grayling, Danube trout, European chub and others). The most significant phenomena in Prokletije area is neoteny. This metamorphosis is important for individual and groups development. There are 161 bird species in Prokletije.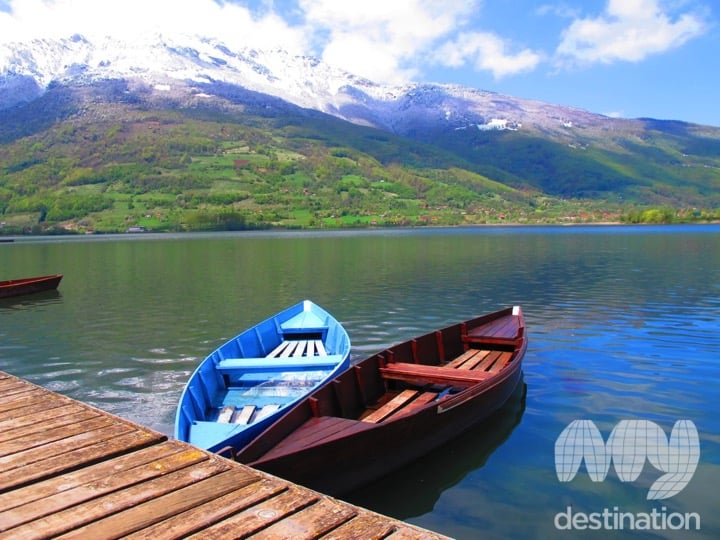 Plavsko Lake in the winter time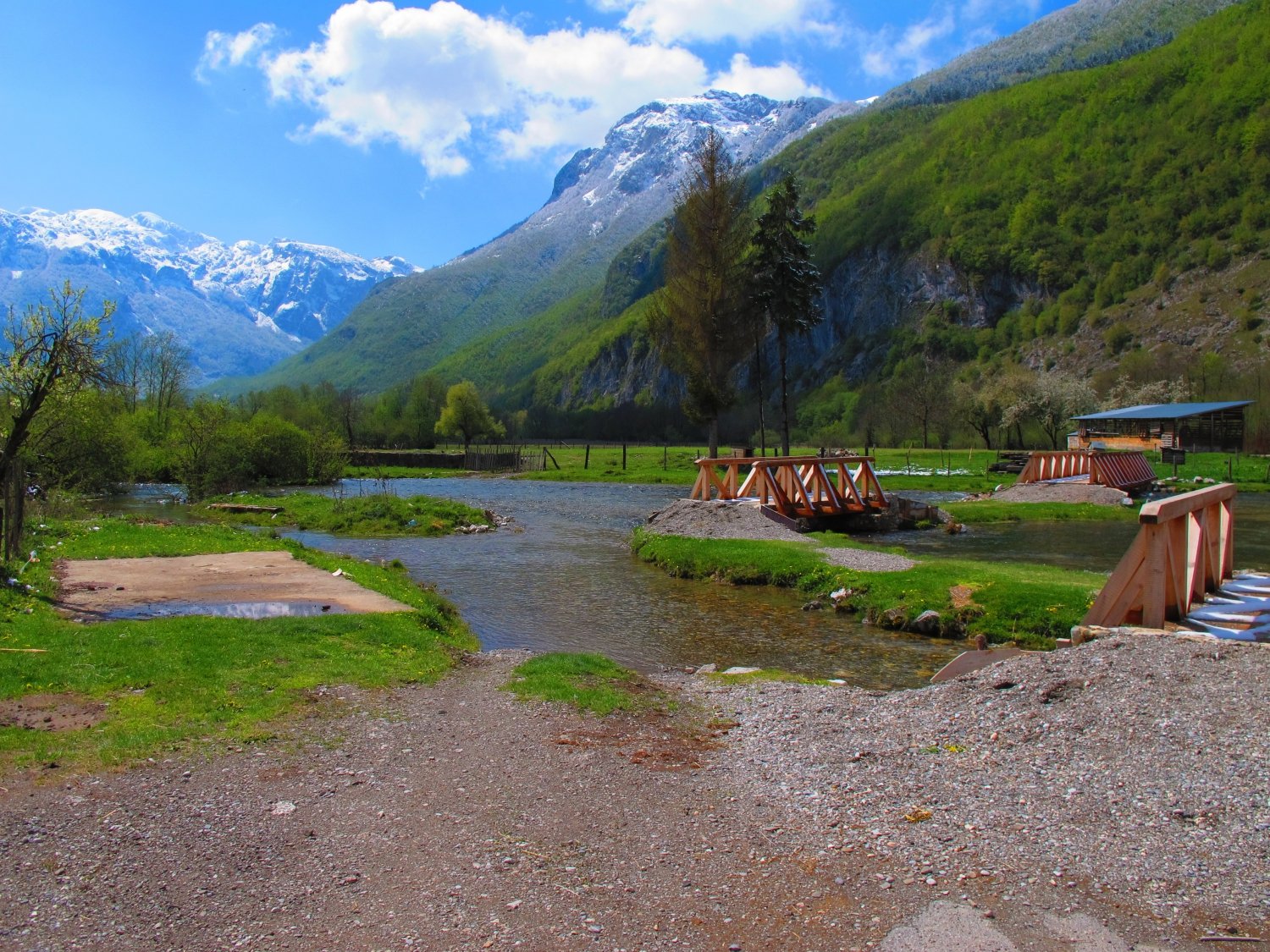 Ali Pasini Izvori in the city of Gusinje

The remains of old settlements date from Palaeolithic, Chalcolithic and Bronze Age, from Illyrian and Roman period. Drawings carved into the rock nearby Veziorva brada hill and in the Grebaje valley are considered to be prehistoric remains. The most significant objects today are: Old Mosque from 15th century and Redzepagica Tower in the city of Plav, Church of Saint Trinity from 15th century in the village Brezojevica, Vizier's Mosque from 18th century, Balica Tower and Church of Saint George in Gusinje.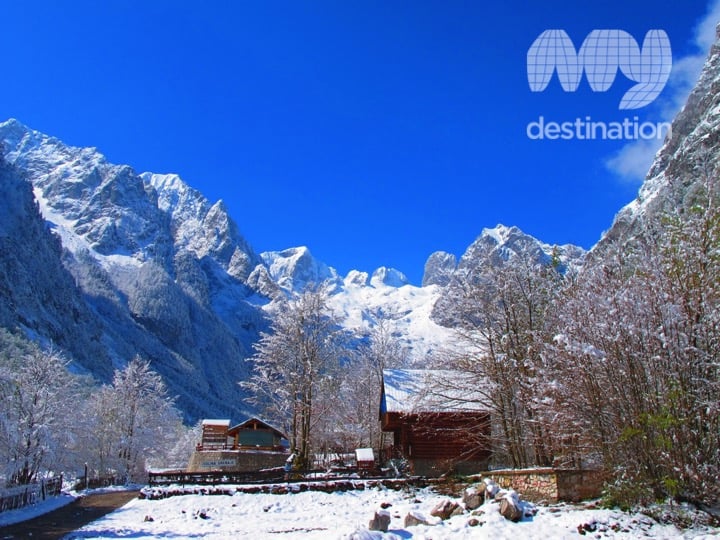 Grebaje Valley

***

Text prepared according to the brochure 'National Parks of Montenegro', issued in Podgorica 2016.