Montenegro a playground for Outdoor activities.
Adventure
More adventurous visitors can jump into the planet's most breathtaking and Europe's deepest canyon,
Our Top Experiences and Tours in Montenegro:
If youʻre booking your trip to Montenegro last minute, we have you covered. Below are some of the top tours and experiences!

Montenegro may be small, but its choice of outdoor activities is enormous. The country is blessed with a landscape of rugged mountains where summers are warm and winters cold. The beautiful coastline basks in a sunny Mediterranean climate, the result being that outdoor activities are available at almost any time of the year. Whether paragliding with eagles in the Bjelasica Mountains, windsurfing with cormorants on skadar lake white-water rafting down the Tara or skiing in the winter in Kolasin, little Montenegro packs a big adventure punch.

 

 

Arguably the most popular and exciting trip in Montenegro is rafting on the

Tara River

. The gorgeous waterway runs through the deepest canyon in Europe; the second deepest in the world after the Grand Canyon. Rafting on the

Tara

is an amazing experience and from April to June it can be very extreme and very exhilarating, however, a less extreme trip can be enjoyed between July and October, although it will still produce lots of adrenaline. The trip, although exhilarating, is extremely safe, as guides are locals who know every eddy and turn in the river.

 

A one-day trip travels 22 km along the river and takes between three and five hours. It is also possible to take two or three day rafting excursions along the entire 80 km of the river.  Transport, accommodation, food and all rafting equipment is included in the packages.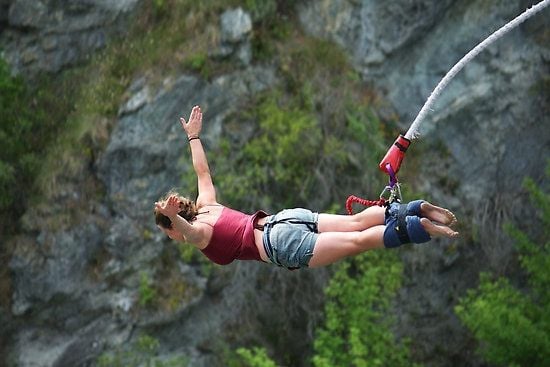 Nevidio Canyon was the last canyon to be discovered in Europe and in recent years tourists have come to the spectacular attraction to enjoy the experience of canyoning. For those unfamiliar with the concept, canyoning involves traversing canyons using a variety of techniques, including walking, trekking, abseiling and swimming. Participants must wear safety gear, including wetsuits and hard hats, because it can be dangerous, which is what makes it so attractive to extreme sports enthusiasts. The wild and rugged beauty of Nevidio Canyon; 3 km long, with sheer edges, abundant waterfalls and whirlpools and other natural phenomena made by the water, make it a new challenge on the canyoning map.
Nevidio Canyon is located in the northern part of Montenegro, on the slopes of Mount Durmitor. First conquered in 1965, it had never been seen before, which is probably where the name comes from; Ne-Vidio, literally translated, means non-seen or never-seen. The natural scenery is incredible and adds to a spectacular and unforgettable experience.  Book the Nevidio Canyon tour for an adrenaline-busting experience.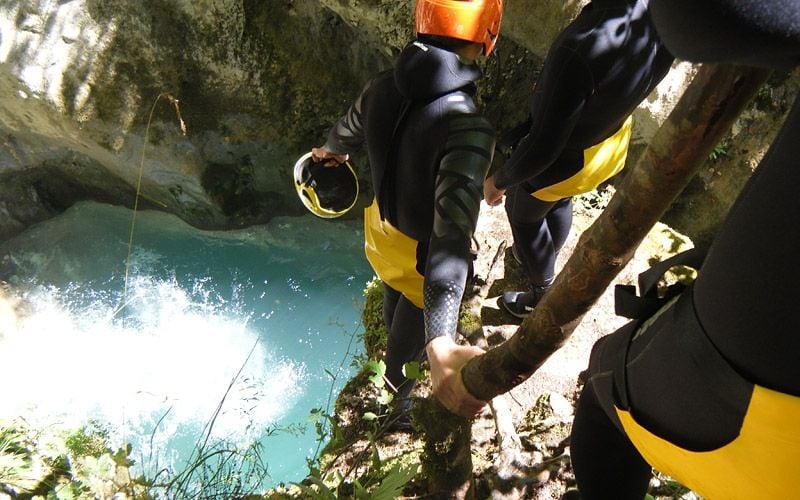 There are four national parks in Montenegro and all have an individual beauty. One that attracts large numbers of tourists is
Durmitor National Park
. Bikers are attracted to the area because of its great roads and incredible natural beauty. Mountain peaks soar over 2,000 metres, meaning that cycling routes can range from 25 km up to 80 km.
Tourists also visit this almost untouched park to enjoy trekking, mountaineering, walking, swimming, skiing, bungee jumping and rafting; these are just some of the activities on offer in Durmitor. Restaurants serve local food and specialities, while the exceptional views from the mountains are free. Remember, wolves and bears still roam free in this wonderful wilderness.
Skadar Lake National Park, the largest in the country, is surrounded by mountains and is only 7 km from the Adriatic coast. The lake itself is the largest in the Balkans and supports fifty different species of fish. Two thirds of Lake Skadar is in Montenegro, while the remaining one third lies over the border in Albania.  
Popular activities on Lake Skadar are fishing, bird watching and hiring boats. Tourists can book a one-day sightseeing trip on the lake or for the more adventurous, a kayaking option is available. Paddle across the lily-strewn waves and explore the unique wonders of this stunning lake. It is possible to make an online booking for one-day tours or for those who want to explore the entire lake, seven days of kayaking with an experienced guide, along with accommodation, can be booked online. 
More adventurous visitors can jump into the planet's most breathtaking and Europe's deepest canyon, the Tara Canyon.
A new bungee platform, more than 150 metres above the Tara River, has been constructed, making it the seventh highest bungee platform in the world. Leading specialists from the UK manage the operation and all staff are qualified. All procedures are operated in line with Britain's health and safety standards. The team has twenty years' experience in the bungee jumping field and the site has a 100% safety record. More information and online booking can be found on the relevant websites.
Known locally as Crna Gora, meaning Black Mountain, Montenegro offers plenty of scope for the adventurer in its rugged hinterland. Wild herbs, black conifers and Mediterranean blossoms add their scents to this truly beautiful wilderness.