Lena Kovacevic: 'I Fell in Love with Lustica Bay!'
Interviews
Interview with the regionally popular jazz singer
Our Top Experiences and Tours in Montenegro:
If youʻre booking your trip to Montenegro last minute, we have you covered. Below are some of the top tours and experiences!

We met

Lena Kovacevic

at

Lustica Bay

, just a bit after her amazing concert, held on July 5th at

Porto Montenegro Marina

. We had the pleasure to casually chat with her and we are bringing this conversation hereabout to all our visitors and to all Lena's devotees, that would love to read about her experience in Montenegro and her future plans!​
MG: We know that the audience in Montenegro loves you and we are interested in what you think about it - whether it is because of your Montenegrin roots or is it your music and the feelings your create with it?
L: Indeed, I am endlessly delighted with the fact that Montenegrin audience likes the music I love, I feel just a sincere love when the audience sings along with me the 'Café', but especially 'Dubine'.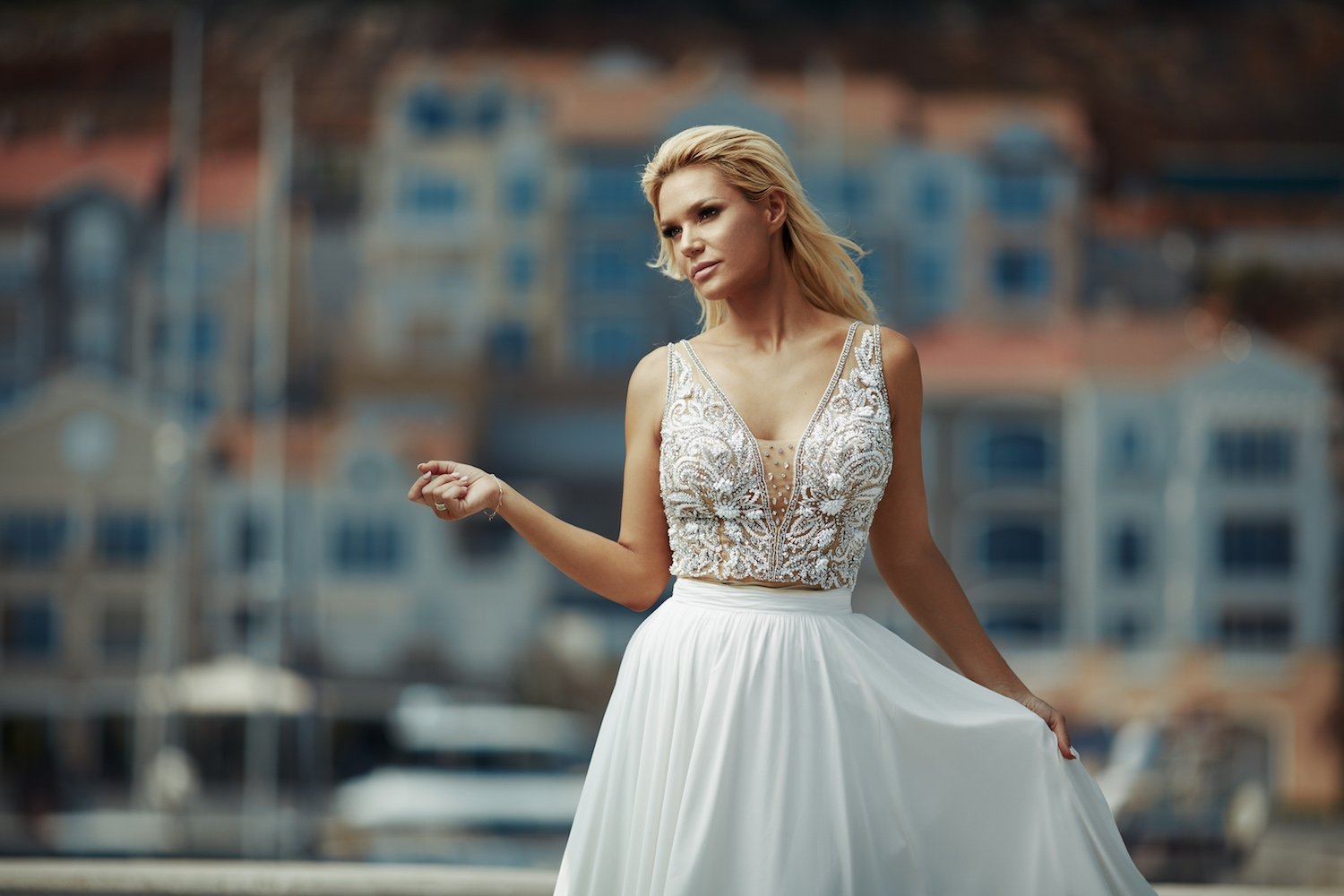 MG: Your rich education and career have emerged outside the borders of our region, but it seems that you are still creating the most for the home/regional audience. Is this your emotional choice or is it feeling safer?
L: Several years ago, I choose to come back to Belgrade and make it my base because I was deeply tied to my family and friends. Also, business-wise, I was also attached to our audience. But, thanks to God, my dreams of performances abroad are really lightly realised, which is also important to me since I started developing my musician career abroad.


MG: We all remember your appearance in your father's movie 'The Professional' and the song you played with Bajaga, which is still a hit today, the famous 'Pada Vlada'. This song is different from everything we used to hear from you, as it's a movie theme, but we are interested to hear about your experience and what have you learned from working with such a brilliant team at this brilliant achievement?
L: I was longing to gather this team again. Back then, I was at the beginning of my studies and it was all new and interesting, and today I would do it in another way as a grown professional and that's what makes these kinds of projects inspirational.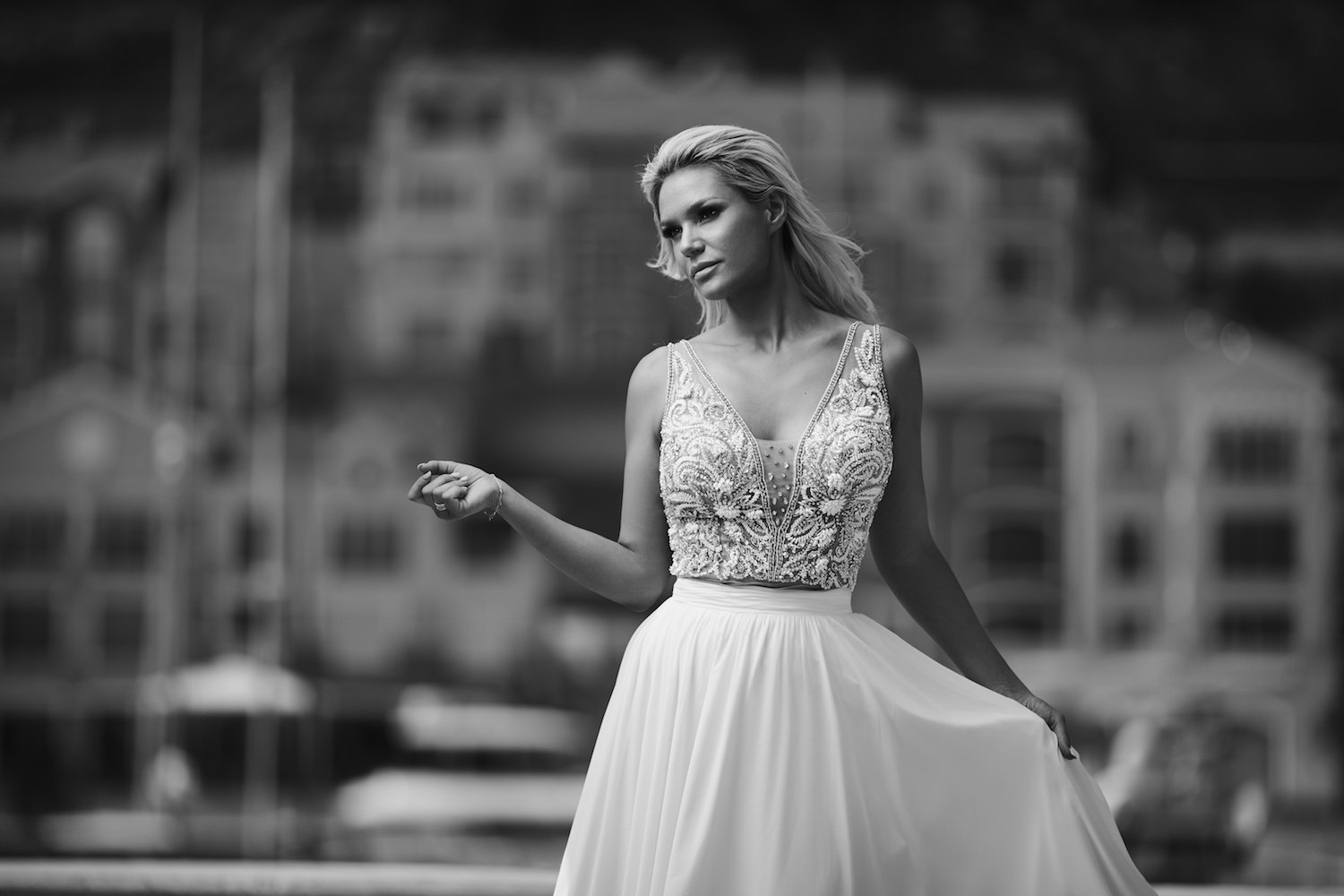 MG: Can you please share with us some of your favourite performances from abroad, since we know that you have played around the globe and that the audience in Europe and the USA really knows you well? What distinguishes that one from the rest?
L: An appearance at the Albertina Hall in Vienna, a museum that is one of the most important places of culture in the world. Behind the scenes, we had chairs from the 13th century, Napoleon's bed etc. The museum was completely closed for us and adapted to the performance. Other than this, two weeks ago, I had a concert in Germany in a monastery from the 11th century.


MG: 'Samo da mi je' is your new single. We wonder if the song is done by you, as usual, and are you satisfied with the audience's reactions?
L: The single 'Samo da mi je' is a song written by Darko Dimitrov featured with a wonderful text by Vladimir Danilovic. It is a great team I enjoy working with. We are delighted with the reactions of the audience, the song is on YouTube trending since the moment the audio version has been released, and the video spot followed and has just been released.


MG: Since we are a network dedicated to the worldwide promotion of Montenegro as a tourist destination, we will now 'change the channel' and ask you a few questions on these topics. We are sure you have been to Montenegro many times! Do you have your favourite place here?
L: I fell in love with Lustica Bay even from the moment it was built and when our friends pointed with a finger to where the new city would happen. In sense of the energy felt, this is certainly one of the most beautiful places I've been to and I've been staying with my family for a few days now. There are also several fish restaurants in Montenegro that I love and I go for a visit each time I am in Montenegro.


MG: What would you recommend to travellers to visit inevitably?
L: Some of the most beautiful beaches definitely! Namely, I performed at St. Stephen on the occasion of the Novak Djokovic's wedding, where I had memorable moments with the moonlight, the sea and the dear people.


MG: How do you like the new town in Boka Kotorska, Luštica Bay?
L: To Lustica Bay, I'm returning privately and professionally, as I would very much like to make an extraordinary concert in this place! I was overwhelmed by the fact that this global beauty was only one and a half hour by plane from my home.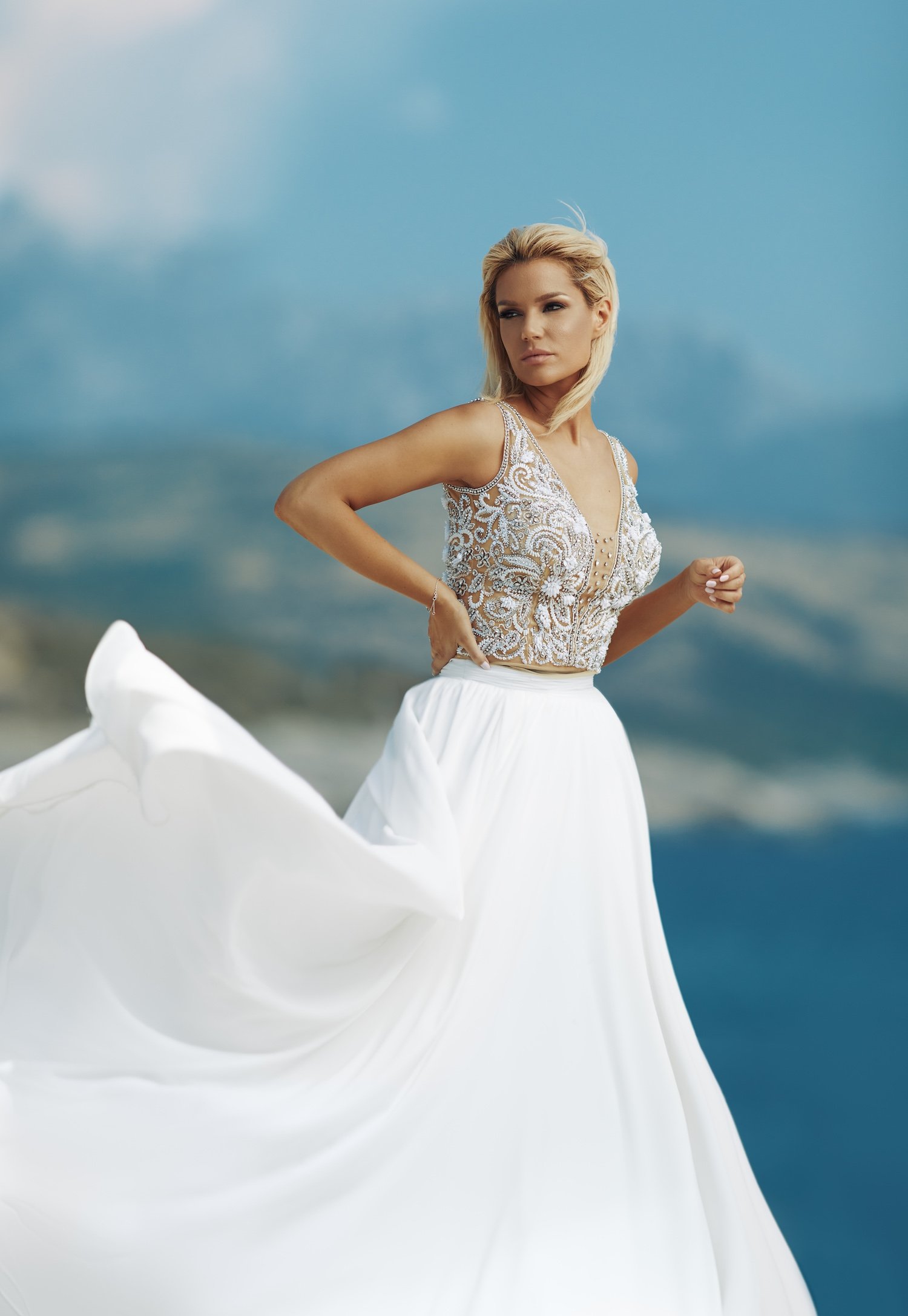 MG: What kind of destinations do you prefer - whether it is sun and sea or mountain and fresh mountain air?
L: This summer is going to be a working summer as I will spend some time on recording new music. But, I will also find some time for vacation by the sea that is a synonymous of happiness for me.


MG: What are your further plans, can we expect more performances in Montenegro this year?
L: I believe that we will meet again in Montenegro very soon and until then I would like to thank you very much and to greet all of your readers and followers!

***

Thank you for you time Lena, we hope to meet again soon and to enjoy your performance!

***

PHOTOS BY ZORAN RADONJIC
STYLE BY IVANA MA (Marina Village Retail Shop)