European New Year Traditions: Montenegro vs. Turkey
Editorial Lifestyle Seasonal Celebrations
Turkey Editorial
As the end of this year is getting closer, I'm feeling more and more nostalgic because I won't be home during the time of New Year's and Christmas holidays. New Year and especially Christmas, have always been an important part of our tradition, and celebrating them is a unique experience that is unimaginable without my friends and family.
But here in Ankara, it almost feels like holidays aren't approaching. The city hasn't been decorated yet, although it remains less than 20 days until New Year's Eve and even less until Christmas. The holidays' spirit and excitement can't be felt, and it looks like people do not pay much attention to it as other nations do. I learned that here in Turkey, New Year (New Year's Eve) is not considered a public holiday. Most of the businesses and administration buildings work normal working hours on December 31st, some may close earlier in the afternoon, but people usually don't have/take a day off. To understand this situation, we need to go back in time, throughout the history of religion and culture.
Prior to 1926, Turkey and the Ottoman Empire used a solar-based Islamic calendar, the Rumi Calendar (in Turkish: Rumi Takvim). Rumi calendar is a specific calendar, based on the Julian calendar, starting on the year when Prophet Muhammad migrated from Mecca to Medina in 622 AD. It has been officially used by the Ottoman Empire and later by its successor the Republic of Turkey until 1926 when they started using the Gregorian calendar. In 1935, January the 1st (New Year's Day) was made an official holiday.
Celebrating New Year and Christmas is mainly associated with Western civilisation and Christianity, and Turkey being a Muslim country, has not followed up to this trend. Of course, the followers of other religions respect and celebrate their customs, but events like Christmas tree decoration or the traditional city decoration are not common. You can find shops, malls and some cafes decorated, but it's not very popular in general.
Christmas is only celebrated by Christian minorities, while Turks who follow up to western trends, celebrate New Year using Christmas imagery and organising family gatherings with roasted turkey for dinner. An interesting information is that Saint Nicholas, known throughout the world as Santa Claus, was born in the ancient Lycian city of Patara, the city on the coast of Turkey. Some scientists and archaeologists also believe that his grave has been found below Saint Nicholas church in the province of Antalya.
After speaking with locals, they said that New Year celebrations are more characteristic for the western (modernised) parts of the country, such as Istanbul. As Turkey's largest city, Istanbul celebrates the New Year big time! Besides many hotels and restaurants that offer entertainment programs, one of the best places to welcome the New Year is for sure the Taksim Square where the grand countdown takes place, similar to other metropolis.
In Montenegro, New Year's Day is a national holiday celebrated on January 1st, the first day of the New Year. This custom started thousands of years ago. Many cultures used the sun and moon cycle to decide the "first" day of the year until Julius Caesar implemented the Julian calendar in 46 B.C. According to Julian calendar, January 1st became the common day for the celebration. Due to disproportional drifts between the days in the calendar and having a few leap years more than it was necessary, Pope Gregory XIII implemented the Gregorian calendar in 1582, making it the official calendar that most of the countries in the world still use (Montenegro is still using the Julian calendar).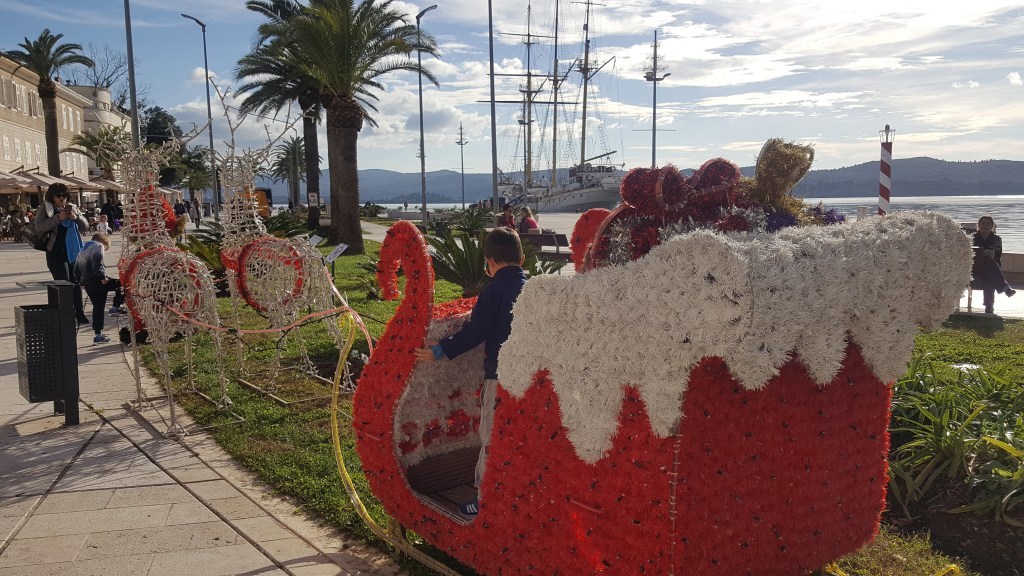 Riva in Tivat, Photo Radio Tivat
Montenegro has joined other European countries in spreading festive euphoria. Most of the cafes, restaurants, malls and almost every house is buzzing with holiday energy. Most of the cities in the country have already been decorated, especially on the coast, and an open-air program for New Year's and Christmas holidays is known. Check out some events
on this link
.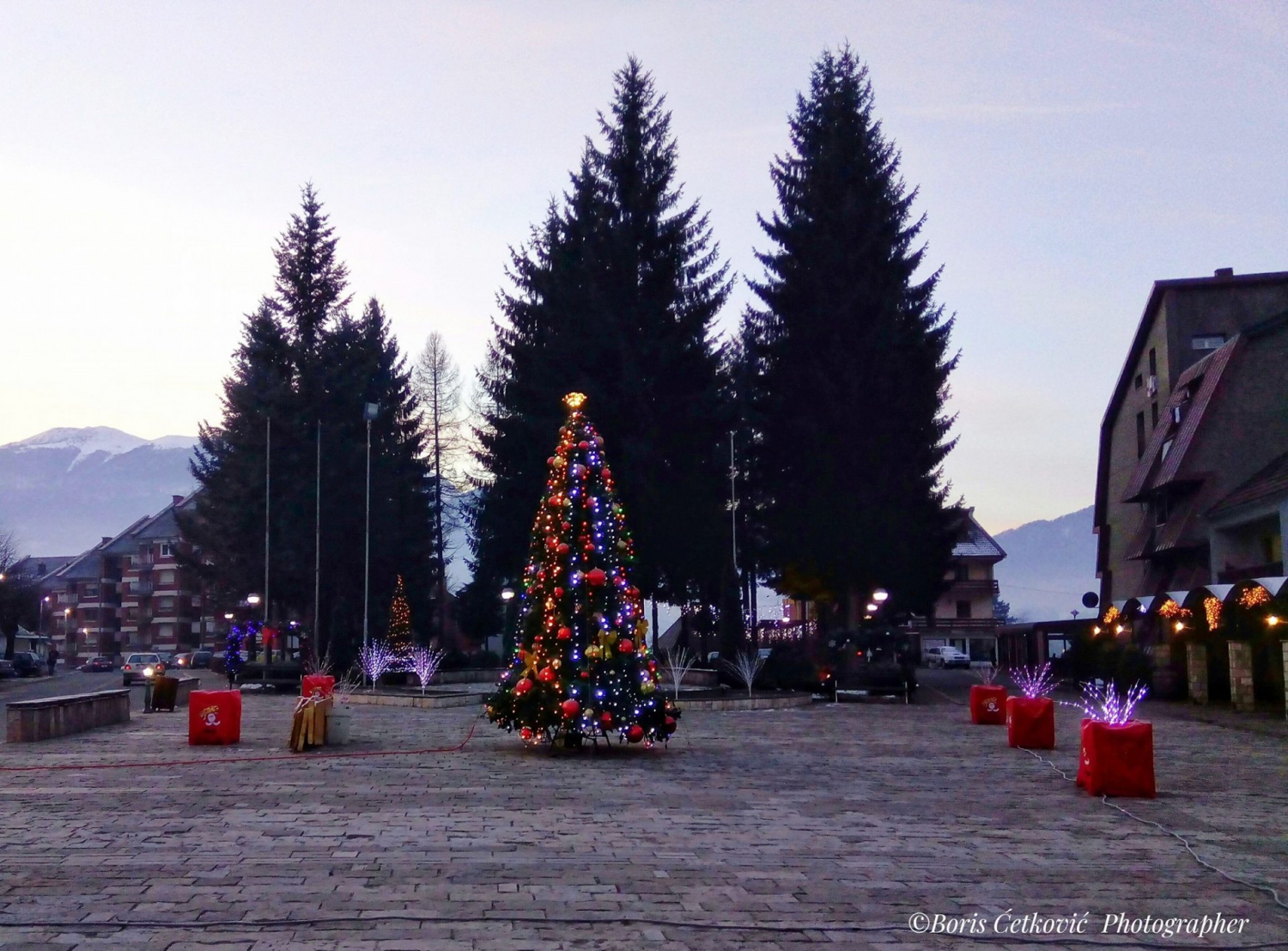 Mojkovac, Photo Boris Cetkovic
Without any doubt, New Year's Eve is the biggest celebration in the Montenegrin calendar. There are free open-air concerts around the country and mild climate is another factor that adds up to this amazing festive atmosphere, allowing you to enjoy it completely. Here you'll find more information about the
Best New Year 2019 Offers in Montenegro
.
Due to the date proximity of Gregorian Christmas (celebrated mostly by Catholic people in Montenegro) and New Year, many people are identifying those two holidays celebrating it in similar ways. Typically the traditions of New Year's celebration include fireworks, toasts, dinners, time with friends, family and loved ones, and "making New Years' resolutions". Christmas, on the other hand, represents the celebration of the birth of Jesus Christ, the son of God, respecting many traditions and customs regarding this holy day. Read more about it in our next blog!
The dawn of a New Year is the perfect way for a fresh start so think and wish wisely. Happy holidays!