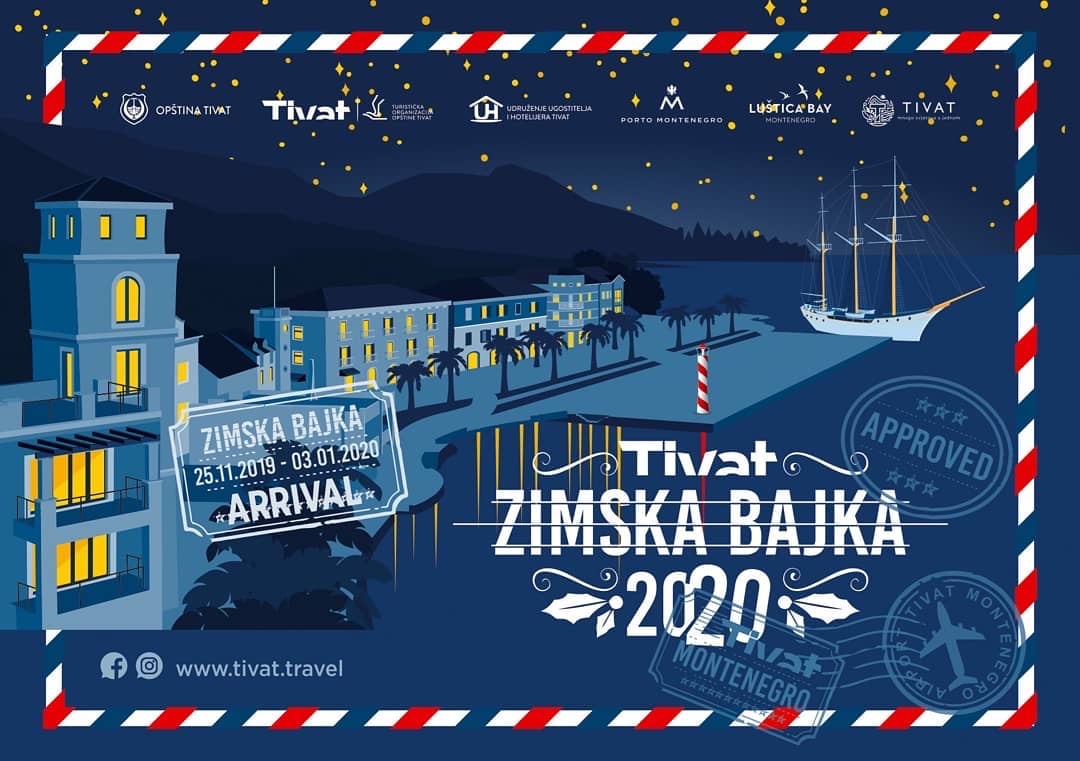 Event Details
Tourism Organisation Tivat in cooperation with partners - Municipality of Tivat, Association of caterers and hoteliers, Lustica Bay, Porto Montenegro and Brand New Tivat are organising Winter Fairy Tale in Tivat 2020.

'Tivat Winter Fairy Tale 2020' is starting on November 25th, with a big opening of an ice skating rink, with concerts of Natasa Bekvalac and Magla Band on promenade Pine.

On Pine will be organised gastro houses, in addition to the ice skating rink, in a period of one month, which will evoke the Christmas and holidays spirit, as well as many concerts, Christmas bazaars, various events for kids...

Welcome!