A Unique Vinyl Experience in Montenegro
Interviews Lifestyle
Gramophone DJ Performing at Regent Porto Montenegro this Summer
Marko Vujovic
, performing as a vinyl DJ, is actually a professional in the travel industry, with rich experience in working in the luxury hotels of a high class in Montenegro such as
Maestral
in Budva and
Hilton
in Podgorica. After experiencing some difficulties in his private life, he made a pause in his career and during this period his hobbies and interests went through a storm and became his top of the list priorities as well as his source of income, which has changed Marko's career dramatically.
Marko's love for
graffiti
has turned him into a first person in Montenegro who organised this sort of art exhibition, dedicated to Podgorica graffiti and he is preparing more surprises on this topic by the end of 2019. Music is another love of his and today, he is amongst the few
gramophone DJs
in Montenegro, creating unique experiences for all the visitors who come to his vinyl nights! Marko loves to dance and his favourites are salsa and tango! As he will perform at our dear
Regent Hotel
throughout this summer, we had a short interview with him, to let you know a bit more about Marko's interesting personality.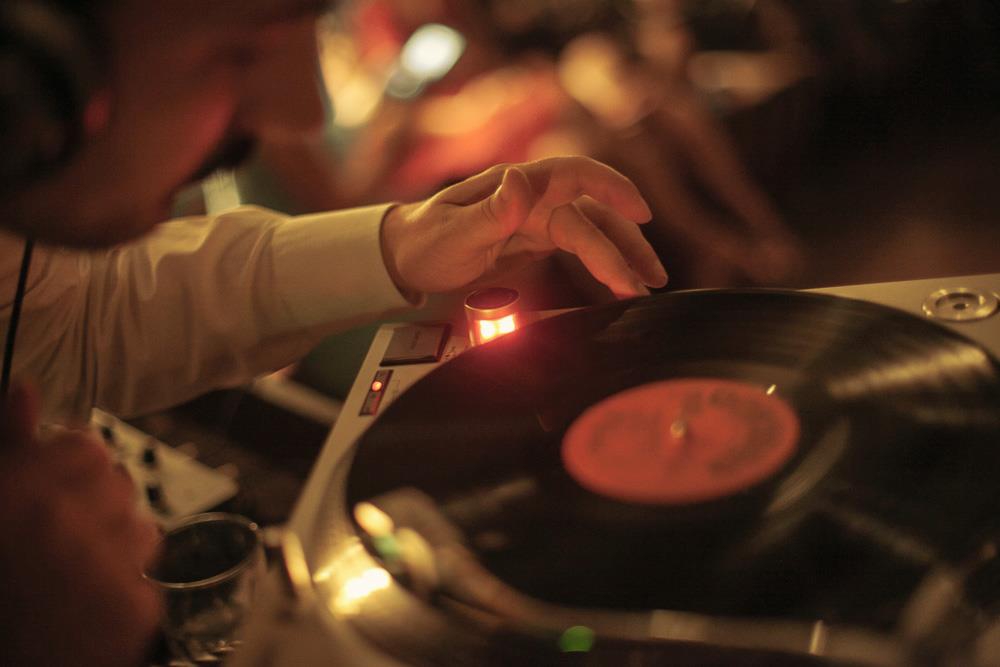 MG: Your love for gramophone records dates back to earlier times. How did you come up with an idea of joining nice and useful, while entertaining people on your gramophone-DJ performances?
M: The love for records was born about ten years ago when I received my first gramophone as a birthday gift from my friends. Unlike the previous music listening through the cd and the computer, I discovered the pleasure of listening to the music of vinyl, that is one kind of ritual with a recognisable cracking and recollection of some happy times, but it also gives an analogue sound that many audiophiles consider to be the most honest one.
Back in that time when I got the gramophone, my hobby was dancing the Argentine Tango, and then I got an idea to try to merge nice and useful, which in this case would mean organising dance tango evenings ('milonga') followed by the sound of the recordings. And so '
Vinylonga
' was born - the first and only event of this kind, organised in Montenegro.
As the reactions to this event were extraordinary, some night-clubs' and cafes' owners in Podgorica were interested to promote this new way, through various other music genres, to present the vinyl personality. And so it all started...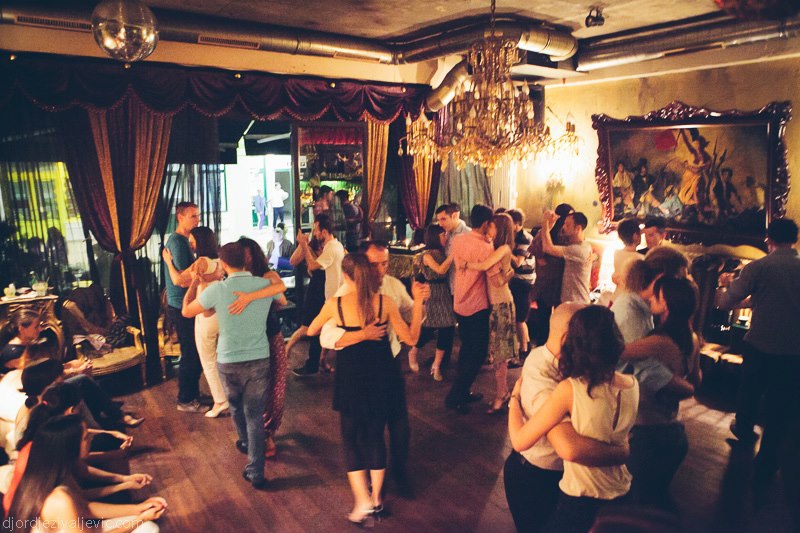 MG: What music is most reproduced in your repertoire and what will we listen to at Hotel Regent this summer?
M: I do not like to stick up to a certain type of music, but I'm rather looking for what's suitable to my sensibility. So in my collection, you can find everything: from Mozart and Beethoven, through Astor Piazzolla, Dino Dvornik, Barry White, Thievery Corporation, Joao Gilbert and many others ...
As for the evenings at Regent this summer, that will be a special edition for me! The ambience itself and the beautiful setting are ideal for a combination of
jazz, soul, latino, bossa nova, downtempo and lounge/chill rhythms
.
However, if someone wants to bring their favourite gramophone records out of their collection and listen to them together, it's more than welcome!
MG: What is the plan of your performances at the Regent this summer? Give us some insights so that our readers can identify with that and visit Regent during the summer.
M: Gramophone records and love of analogue sound represent a rarety and in a way a lifestyle, and even a hedonistic act of those who enjoy not only in music but also in quality time. And that is what guests at Regent have recognised and what we wanted to put the emphasis on - the quality of time that each of us deserves.
The terrace of the
Library Bar and the Italian Garden
, where this summer's program will be held, are a truly unique oasis for every individual who really wants to enjoy the summer evenings and sunsets, surrounded by olive trees, pines, palm trees, sea views... Mediterranean paradise in small.
And when you add a nice company, your favourite drink or a cocktail, or you decide to spice the evening with some aromatic tobacco flavours of
Nargila or Shisha
on the top of it, I believe it's a great start to the evening and a well-deserved award to yourself.
All of this will make a unique summer offer for both tourists and locals, at the Regent Hotel this summer. The dates when one of this performances can be experienced are June 14th and 29th, July 12th and 26th and August 9th & 23rd.
MG: You are a man with a wide range of interests and hobbies! Can you tell us your future plans and what can we expect?
M: Due to the impossibility of finding adequate work in the profession that I studied for, I turned to other interests and hobbies. So, the first half of the year 2019 was quite active. At the end of January, I had an exhibition of the
Podgorica graffiti
, the first exhibition of this kind organised in Montenegro. Then, during April, I had an exhibition of
Split graffiti
in Split, Croatia.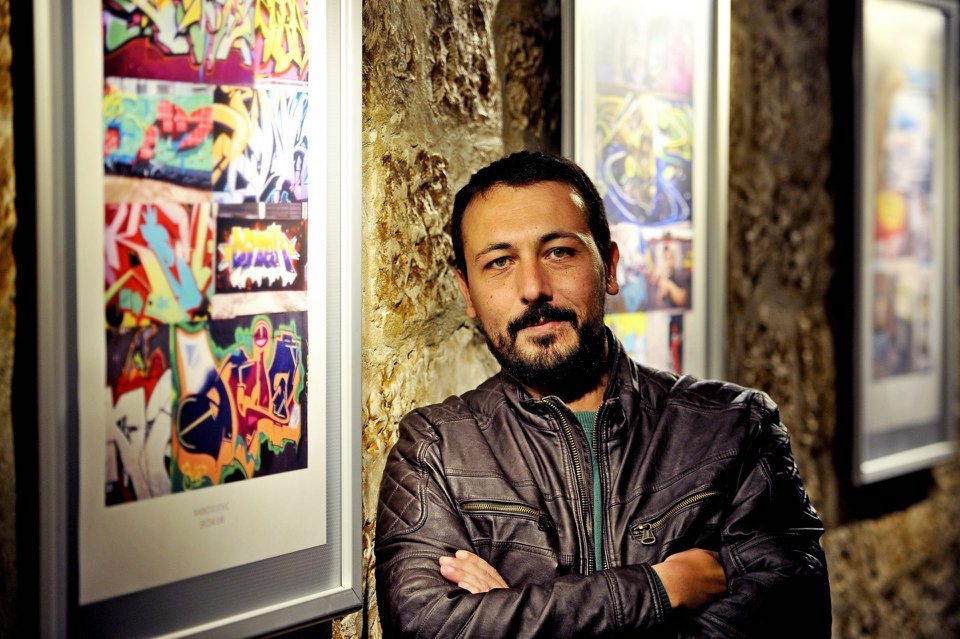 All of this inspired me to start working on
photo-monography
that would be dedicated to the history of graffiti in Podgorica from the '90s to today. This requires a bit more research work, a lot of effort and resources, but I hope that by the end of the year I will be able to accomplish this project.
And, as far as love of vinyl and music is concerned, with the gramophone and all the records I collect - that's always present! Because (as Confucious would have said) "
Music is born from the human heart. When it comes to feelings, it is expressed by the sounds, and when the sounds get certain forms we have music.
"
***
Thank you Marko, this was quite inspirational and we look forward to your performances at Regent, so that we can all together enjoy warm summer nights!