The Best Yoga Retreats Destinations in Europe
Retreats & Relaxation Top 10
Our Top Experiences and Tours in Montenegro:
If youʻre booking your trip to Montenegro last minute, we have you covered. Below are some of the top tours and experiences!

 

Yoga retreat includes relaxation with meditation, yoga, massage, and often lectures on personal development. This is an ideal concept of a vacation for those who work hard throughout the year, and need a bit of silence and an escape to relax. 
Whether you are a yoga veteran or a curious adventurer eager for something different, it is time for a vacation from which you will return truly rested and fit, unlike those vacations from which you usually need a rest upon return. Throw yourself upside down in a different, perhaps unfamiliar culture, and enjoy a different travel experience. Relaxing. Before choosing where to go, first, enquire about the instructors and the type of yoga you want to practice.
 
If you are a yoga lover, whether you are a beginner or a professional, there are resorts and even entire private islands around the world reserved for practising yoga, where everything is subordinated to the art of energy management. 


Here is our choice of some of the most popular yoga retreat destinations in Europe. Namaste!

MONTENEGRO
Known for its mountainous terrain and rocky cliffs, 
Montenegro
 is also a country of beautiful and untouched natural resources. Many people know about Montenegro primarily because of its beaches, crystal clear sea, and landscapes that leave you breathless. But the life and
natural beauties
of Montenegro do not rest only on the coast as its central and northern parts have much to offer as well. As one of the smallest European countries, Montenegro has a vast of natural treasures in such a small territory, and five registered national parks. Incredible natural beauty and imposing mountains right along the coast will give you the best range of the most diverse places where you can relax and practise yoga.
One of our favourite yoga retreats is 
FitCamp Montenegro
. Their programs are designed to help you enjoy the moment while practising
JOMO
(the joy of missing out). With the instructors and coaches, you will be able to reach your inner self and appreciate all the joy that life brings.  

CROATIA
Yoga vacations are increasingly popular in 
Croatia
, especially in summer. Croatia's stretching coastline and beautiful landscapes have set the perfect frame for a pleasant holiday. The geographical diversity of the country is stunning. You could stretch out on the rocky top of the mountain or practice meditation on the beach with a cold breeze blowing from the Adriatic. 
Some of the most popular yoga retreat locations are 
Korčula
, 
Makarska
, and 
Zagorje
. These retreats offer different yoga styles (Hatha, Kundalini, Sivananda, Yin, Nidra) and instructions are in English, Croatian and German.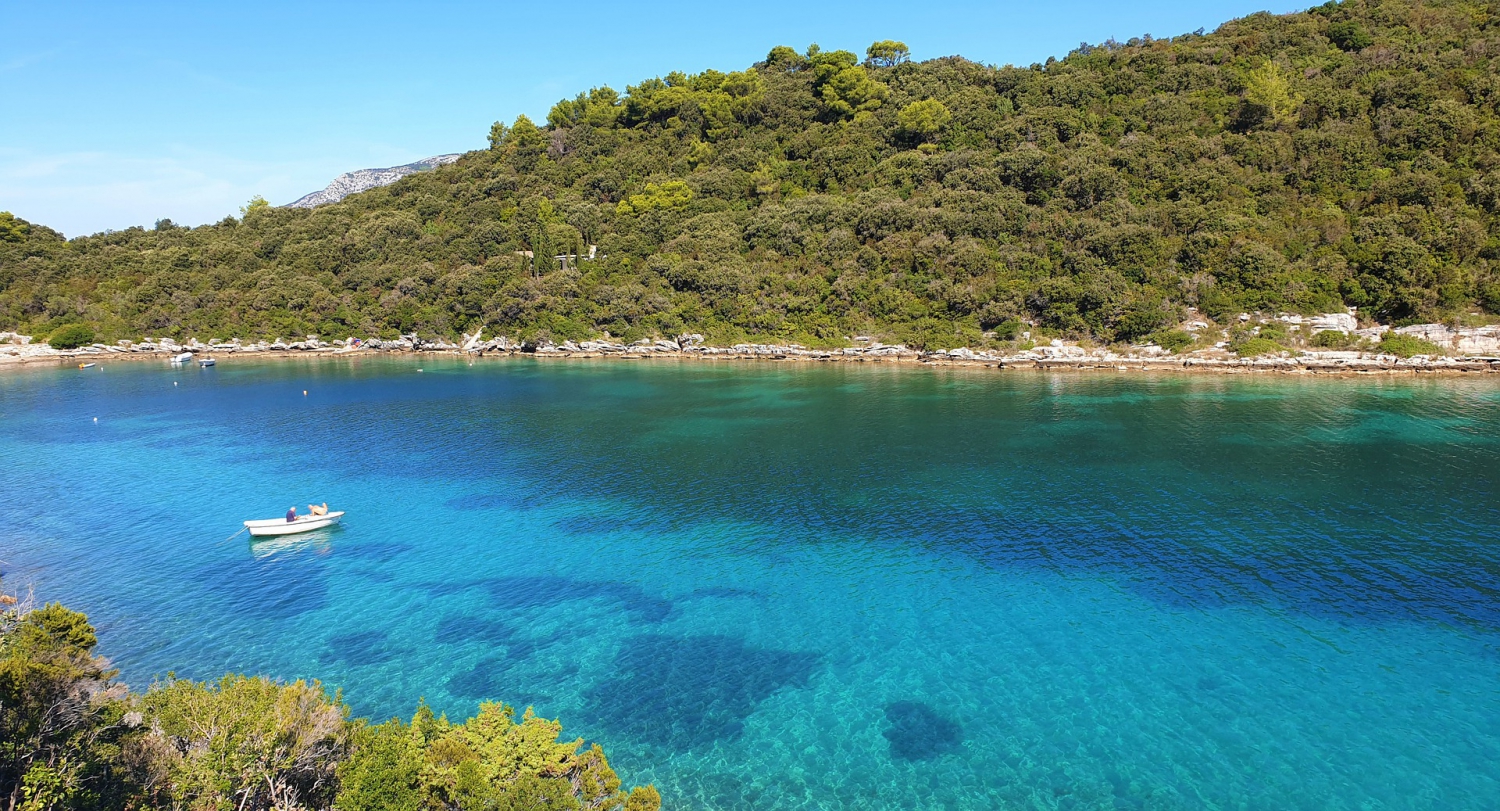 PORTUGAL
The
Algarve
in Southern Portugal is a prime destination for yoga retreats. Known for the stunning natural beauty of the coastline, the pristine beaches, clean air, and healthy fresh food, this is a perfect spot to reset and connect with nature.
Quinta do Lago
, just 20 minutes from Faro Airport, is one of Europe's leading lifestyle resorts with award-winning golf courses, fabulous restaurants, and a location right by the protected nature park of the Ria Formosa - a wonderland of waterways, lagoons, sandbanks, and small islands.
The Campus at Quina do Lago
runs regular yoga workshops and yoga and wellness retreats. 
The all-inclusive retreat offers a daily programme designed to guide you to reconnect with yourself through movement, nature, food, meditation and wellbeing practices. Use this opportunity to renew and refresh after challenging 2020 and 2021. More of the information is at this
link
.   

SPAIN
Spain's
Ibiza
 is one of the most picturesque and most visited European summer resorts. Surrounded by the crystal-clear waters of the
Mediterranean Sea
, it is the third-largest of the
Balearic Islands
. With 585 square kilometres, it is endowed with sandy beaches, hidden caves, cliffs, and dotted with white houses.
Yogashala
takes full advantage of Ibiza splendour and natural forces and uses these as a backdrop to their enlightening yoga teacher training courses. These courses are set in the most harmonious and gorgeous location, a place known as the
Garden of Joy
. Located just ten km from Ibiza Town, this
Eco Yoga Centre
is nestled between the pine swathed hills with inspiring views over the sea, complete with outdoor meditation and workout areas. Find out more
here
.

TURKEY
The Aegean region of
Turkey
 has been recognised as one of the
prime yoga centres
in Turkey. With its beautiful landscapes, dazzling coastlines and pristine beaches, Turkey is a country you certainly want to experience and discover. Many yoga teachers from all around the world who came to Turkey say that, even though among the population there are prejudices, people are showing an increased interest in yoga. Yoga retreats in Turkey are usually small boutique hotels or cottages located in natural parts of the country.
Huzur Vadisi 
 (The valley of peace) located in Göcek, Muğla has been one of the leading yoga retreat centres since 1993. It is possible to receive training from various yoga teachers in different periods, and there's an accommodation capacity of 30 people. This yoga centre, which offers various activities such as boat rides, mountain walks, and Göcek Islands tour, is 25 minutes away from Dalaman Airport.
At only 5 minute walk from the beach in Fethiye, with amazing sea and mountain views, is the 
Turan Hill Lounge
, a Boutique Yoga Hotel that offers relaxing yoga classes. They have a yoga deck located inside the forest at 120 m2, and they offer different types of accommodation depending on the need and the budget of the participants.
***
Have you practised yoga in some other European destinations? Feel free to share your insights and recommendations with us, we will be happy to add them to our list! Contact us
here
.