Interview with Master Sommelier, Mr Eric Zwiebel
Food & Drink Interviews Lifestyle
at beautiful Regent Porto Montenegro
Thanks to our successful cooperation with
Regent Hotel
, we had that honour to chat with one of the worldwide sommeliers,
Mr Eric Zwiebel
, who visited Montenegro as a part of his process in learning more about Montenegrin and Balkan wines. He owns a charming chateau-hotel in Dorset, called Summer Lodge Hotel, where he tends to give the best wine and food tasting experience to his guests and visitors. He also keeps competing in the wine competitions worldwide so he can stay sharp and fresh for the modern market! He is a very interesting and communicative person, who liked our country and wines! Read more about his impressions in the interview below.  
A: Welcome to Montenegro! It is so nice to have you here to help promote wine tourism that is growing in Montenegro. For the beginning, let our readers know a bit more about yourself. Tell us something about your beginnings and how it all started.
E: Thank you very much, it is my pleasure to be at this beautiful hotel, but also to visit
Montenegro
and learn more about it! I am from France, but precisely from Alsace, and that is a very unique place as it was shared through history between France and Germany, giving a special authenticity to this place. Speaking about my life, the very beginning is connected to my parents' restaurant, who wanted me to become a Chef, but that wasn't making me very happy and I wasn't that great in the kitchen. After this, my parents decided to let me learn a bit more about hospitality, but not in their restaurant, as they wanted me to learn diverse things and have other superiors than themselves. I started to work as a waiter in the 3-star Michelin restaurant when I was 19 and I had the luck to cooperate with one of the best sommeliers in the world at that time, back in 1989. My job wasn't connected to what he does, but I got interested and he was very generous to teach me. Then, I moved to Paris for 5 years and worked with this sommelier in 2 and 3-star Michelin restaurants. After this period, I moved to England and started applying for competitions for sommeliers. I took part in many competitions, moved around the world a lot, challenging myself to become a master sommelier and this resulted in the first place award in the UK, in 2004.  After this, I started to apply for international competitions too, which made me learn a lot about worldwide wines. While competing around the world I found out about ex-Yugoslavia wines and have tasted some great ones, but until this April 2018, I didn't have much contact with it really. This April, I visited my friend sommelier from Croatia, Dubrovnik, and started learning more about Balkan wines.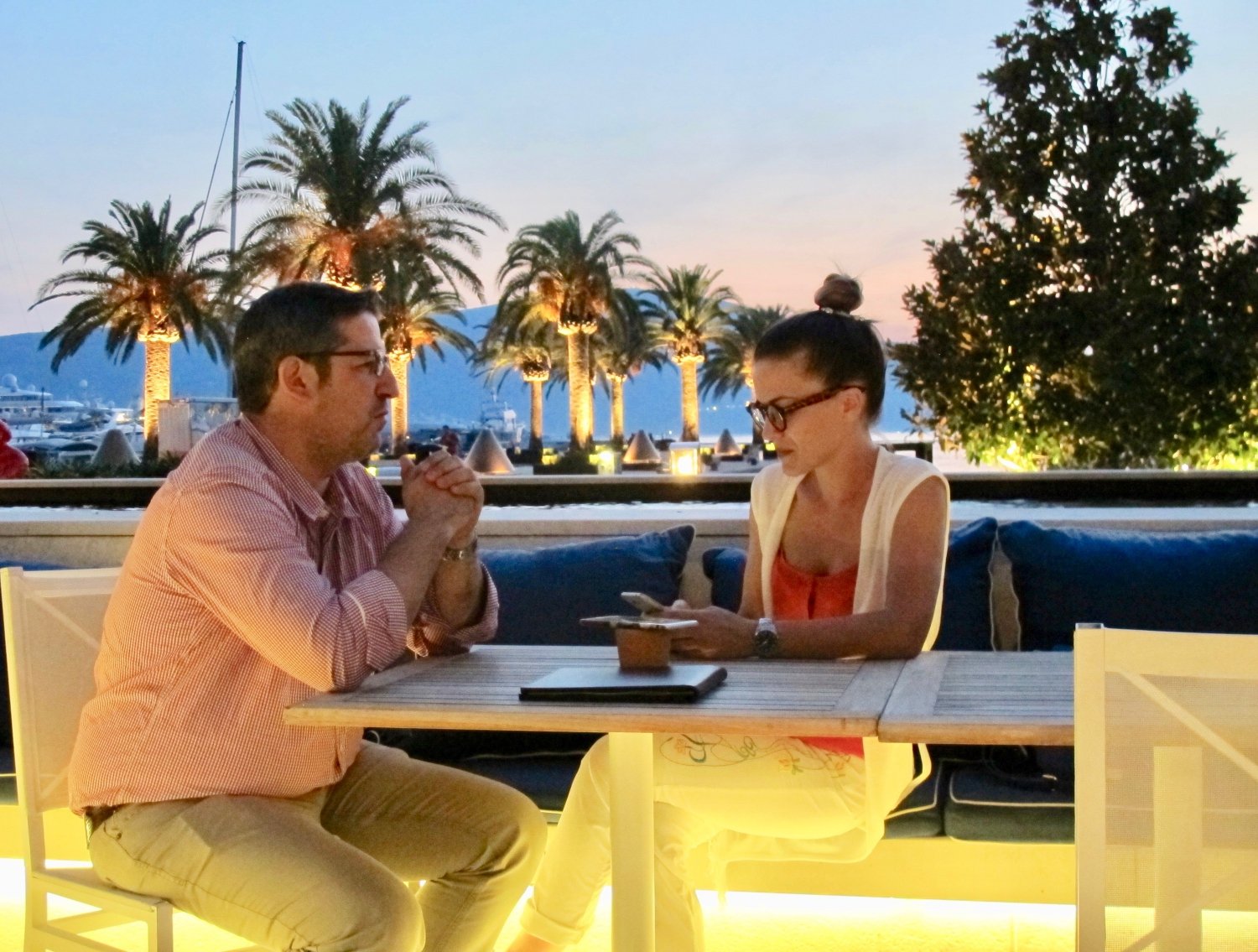 Our Manager Andjela with Mr Eric Zwiebel, Photo by @mara_max_photo
A: How this cooperation with Regent Porto Montenegro happened?
E: Well, I met Miroslav Kalinic (
Regent's
sommelier) in
Cyprus
and since then we are maintaining our contact. Miroslav was the initiator of all of this and he invited me to visit his workplace, as he thought I might be interested about Montenegrin wine and also that we could do a right thing for Regent's guests. My opinion was similar -
Master Wine Class
is very good for Regent or any venue of this type, and its guests of course, as you can show them how to combine food and wine and get the best out of it and then again you have the opportunity to teach your visitors some extra small things about wines. I think this comes as a very rich dinner experience and that all the guests will appreciate it.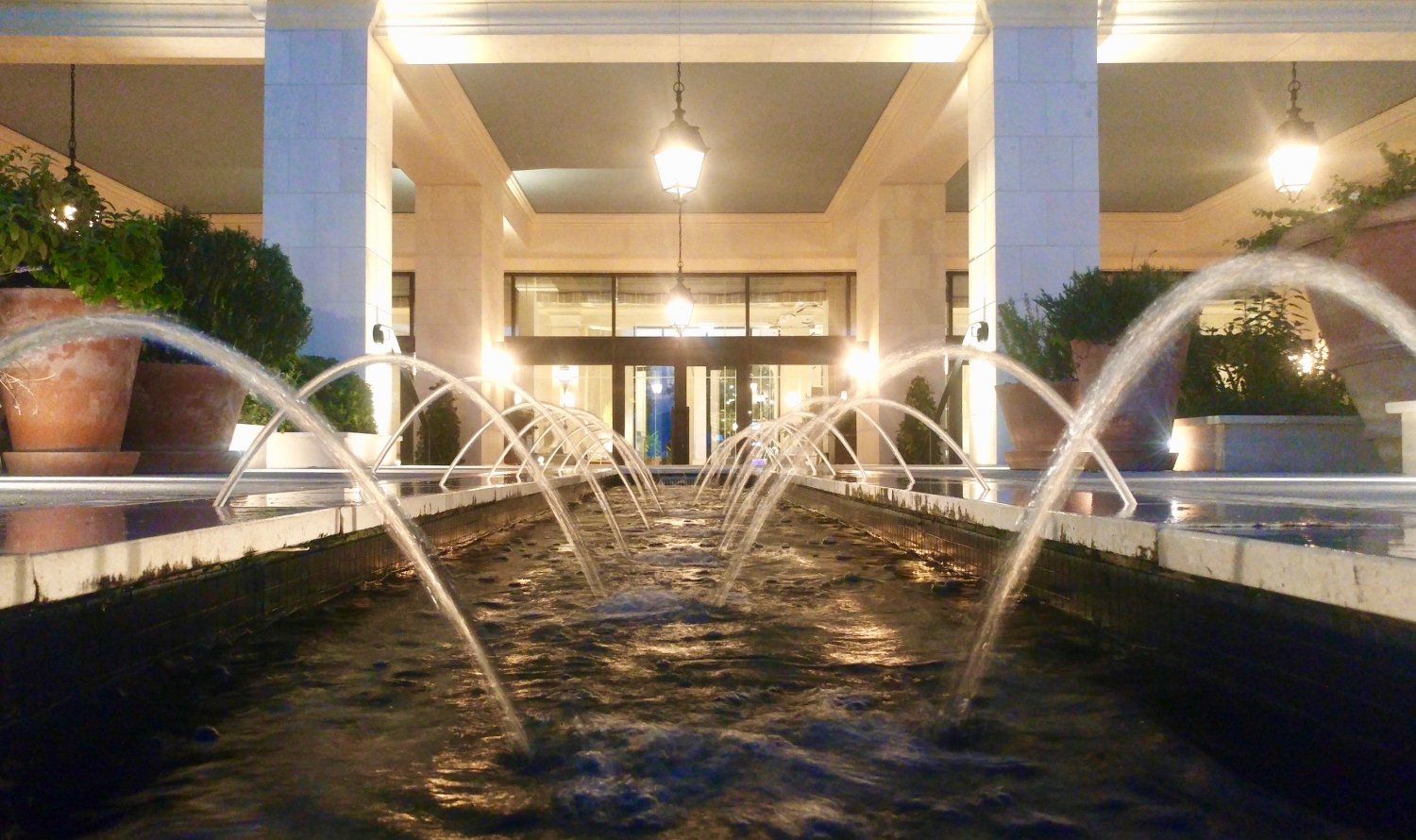 Beautiful Italian Garden at Regent PM, Photo by @mara_max_photo
A: So, it means this is your first time in Montenegro. What are your impressions?
E: First time in Montenegro and I hope it is not my last time, as there are still many secrets to be relieved. I was travelling around the country with Miroslav, to learn a bit more about Montenegrin and Balkan wines and as a part of this trip, we also visited "
Plantaze 13. Jul
", where I found out that Montenegro has its autochthonous sort of grapes and producing
Vranac Wine
. I find it very interesting and I believe it has a great potential.  
A: What about the country itself? What did you like about Montenegro?
E: Well, talking about your country, I am surprised with your wines, but in general, the thing is that most of the people don't even know where Montenegro is, which makes it even more special. What is very unique is that this is a very peaceful place, with amazing nature – mountains, sea, … It is really a place with a lot of character and people are extremely friendly!  
A: Thank you for your compliments! You were also quite generous to give a couple of lectures here, so could you tell us a bit more about this topic?
E: Yes, sure. One of my lectures was "What is the Sommelier of Tomorrow", talking about a person who owns a restaurant or works at one, but also buying worldwide wines, is always curious to learn news and novelties from the wine world; that person should also train his people to know basic things about serving wines and recommending some etc. The other lecture was more about "French Wines" which are one of my expertise fields.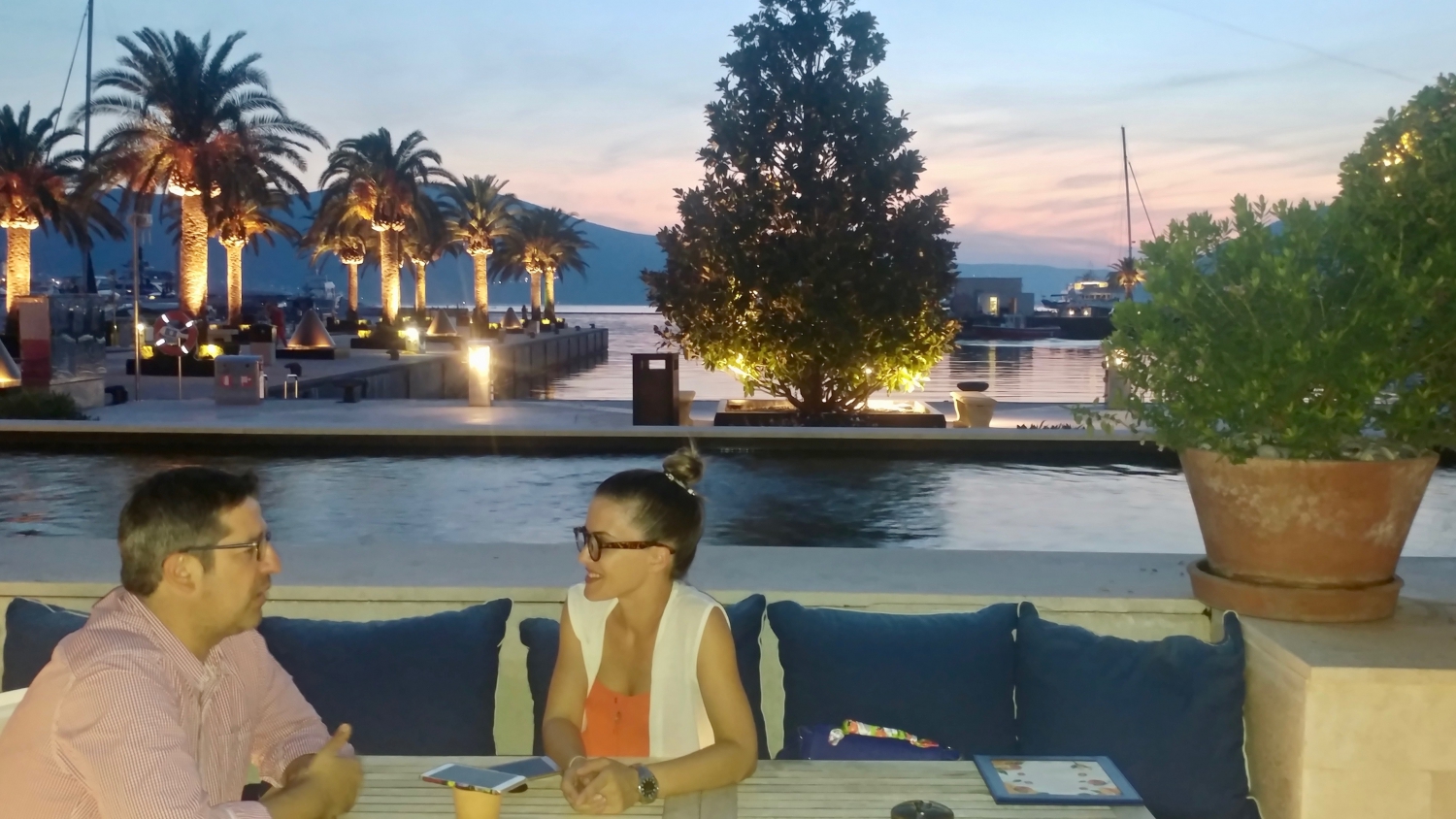 Photo by @mara_max_photo
A: As a person whose job is to know about wines, do you always get a lot of questions on this topic? Let's say, do your close people ask you for the recommendations and your opinion all the time and how you deal with this? ☺
E: People from my surroundings always want to know what I think about wines that we are drinking. I am used to this and I tend to give them my honest opinion. Sometimes, I just keep quiet if the wine is not that great or special, but while staying here I am positively surprised with Montenegrin sorts, especially Vranac. It is different when you use international sorts of grapes and you try to make something by your own taste and then us sommeliers can comment how you used Chardonnay, for instance, or some other famous grapes. But, in the case like Montenegrin where you have autochthonous sort, you feel that the wine is authentic and you feel the region from where it comes.  
A: This evening at Regent, is all about the wine tasting and wine & food matching. What wine do you recommend? Do you have your favourite of the evening?
E: Well, to be honest, this dinner is organised by Miroslav, so I am not even sure what he is going to bring up to surprise me with and I am very curious to find out. We also have 2 more sommeliers visitors at this dinner, they come from Croatia, and they are helping me learn more about Balkan wines. One of them is producing the famous Croatian Plavac. Somehow, whatever I do lately, I end up with Miroslav and Sinisa (from Croatia)!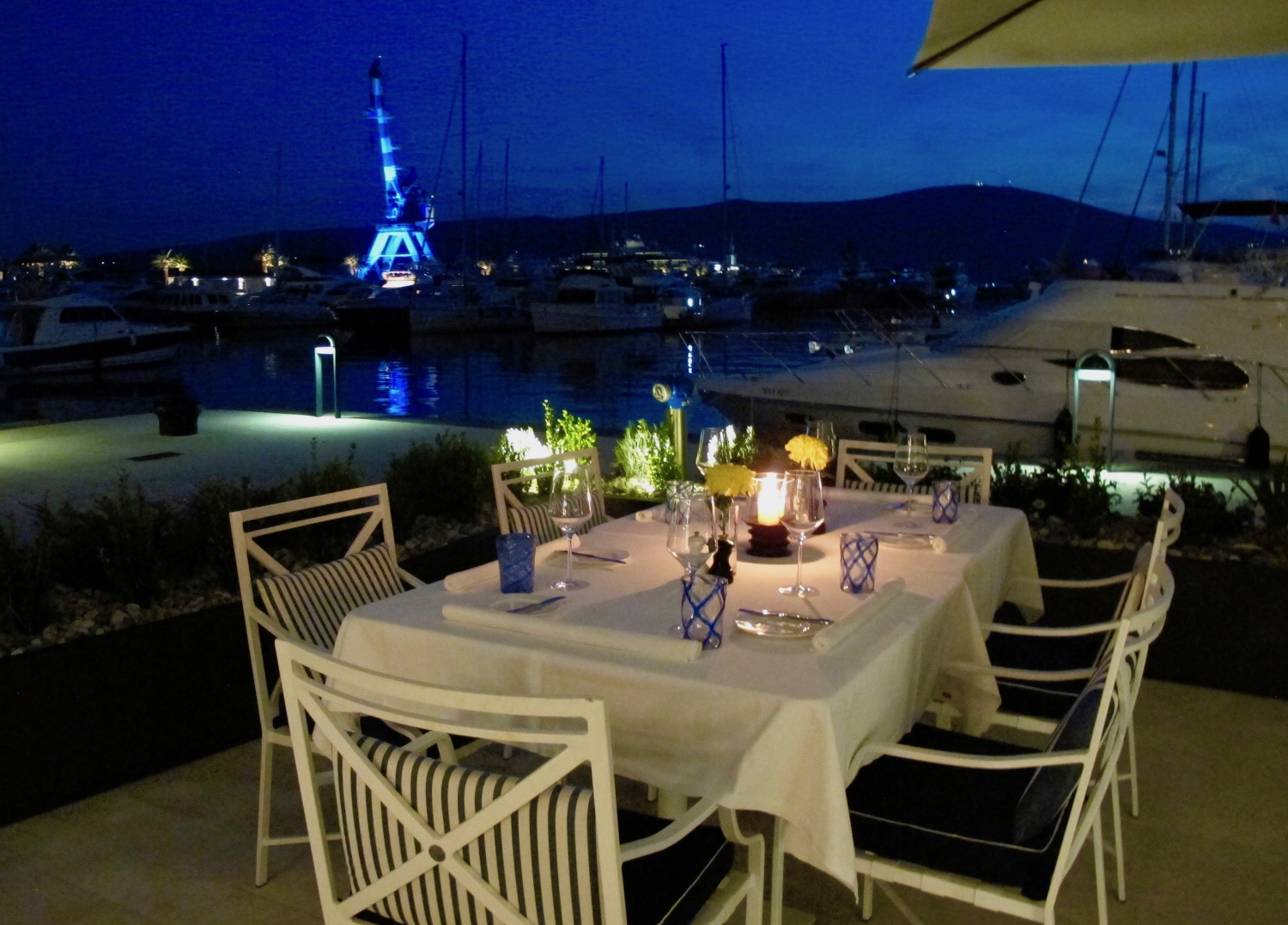 All set for 'Dinner with Master Sommelier' at Regent PM
A: What are your next plans for the further development of your career?
E: My plan is to continue competing and I am going to appear in one show in March 2019, so I see this trip as a part of my preparation for the competition. This is my opportunity to open a new chapter of Balkan wines, which already started with all of my friends-sommeliers and would be happy to get an award showing my knowledge in this area, too.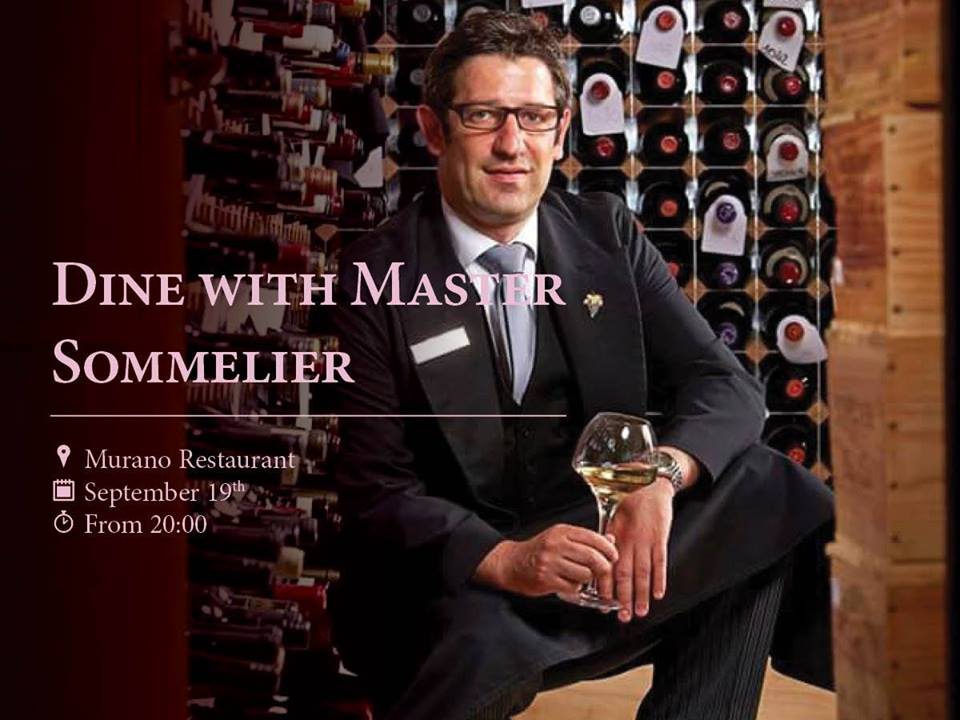 A: Can we expect to see you again in Montenegro?
E: I would be very happy and I am open for your invitations, not only for Montenegro but also for the entire Balkan region as this is my next big goal in the sommelier career.  
Thank you, Eric. This was a great pleasure and is very happy to had this opportunity! We hope we can assist you, together with Regent, in promoting wine tourism in Montenegro and worldwide!