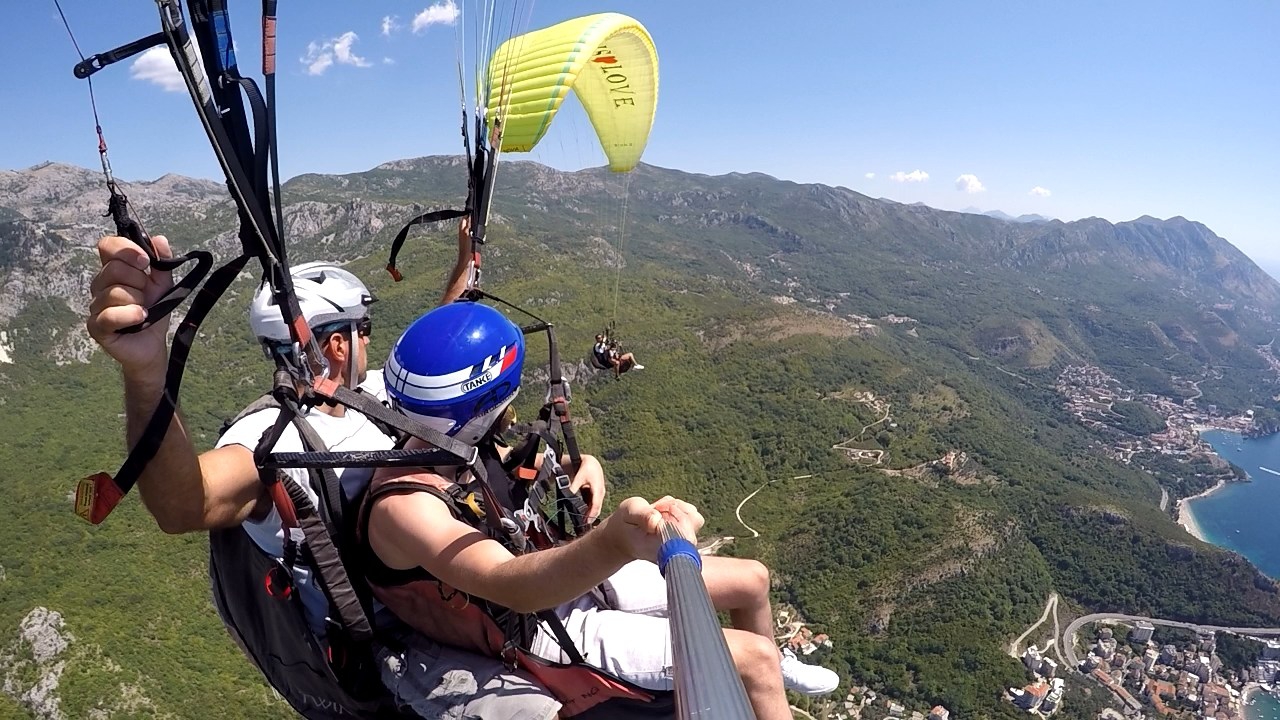 Event Details
Experience the adrenaline activity in the mountains above Budva and Kotor. Take an exhilarating Tandem Paragliding flight with our friendly and experienced team. You can choose the adrenaline flying trip or a relaxing sightseeing amazing landscapes - it's your choice!

You don't need to be very fit to fly in a paraglider. Takeoff and landing involve running just a few steps and once airborne you sit back in a comfortable seat. Come and experience the joy of a tandem paragliding flight in beautiful Montenegro.

During the flight, you will be seated in a comfortable gear with views of the beautiful coastline, pristine blue sea and breathtaking view on-mountain in Montenegro, and what you see will remain in your mind forever.


Note: My Guide Montenegro doesn't take the responsibility for these day-trips.