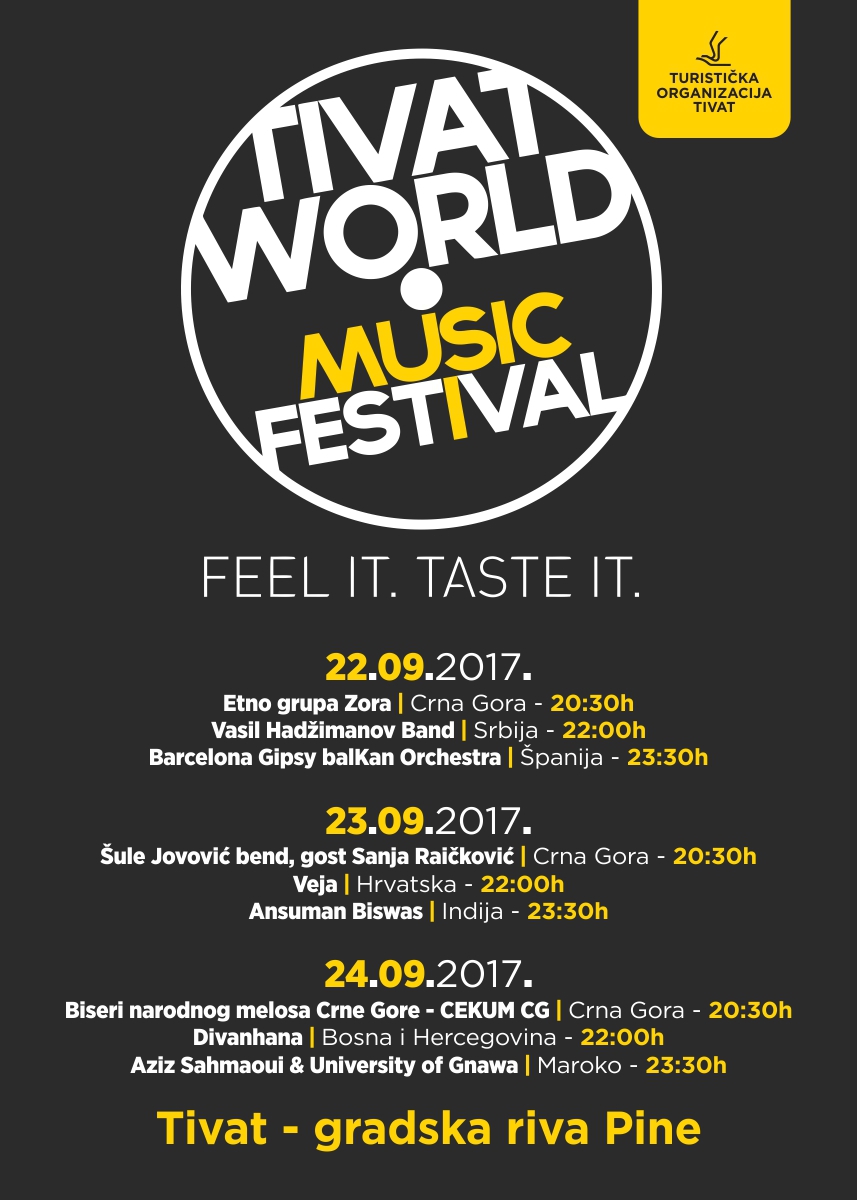 Event Details
An International Ethno Music Festival entitled 'Feel it. Taste it' will be held in Tivat in the period from September 22nd until September 24th. on the Pine Promenade.

A combination of original music and traditional cuisine, both domestic and international, will be featured within the three-day offer, starting at 8:30 pm. Gastro offer in the form specialities of the participating countries will be presented in the facilities of domestic caterers.

Visitors will be able to get to know various cultures and enjoy music performances as well as gastronomic evenings with performers from Montenegro, Serbia, Bosnia and Herzegovina, Croatia, Spain, India and Morocco.

Come and be part of an unforgettable event! Welcome!!!