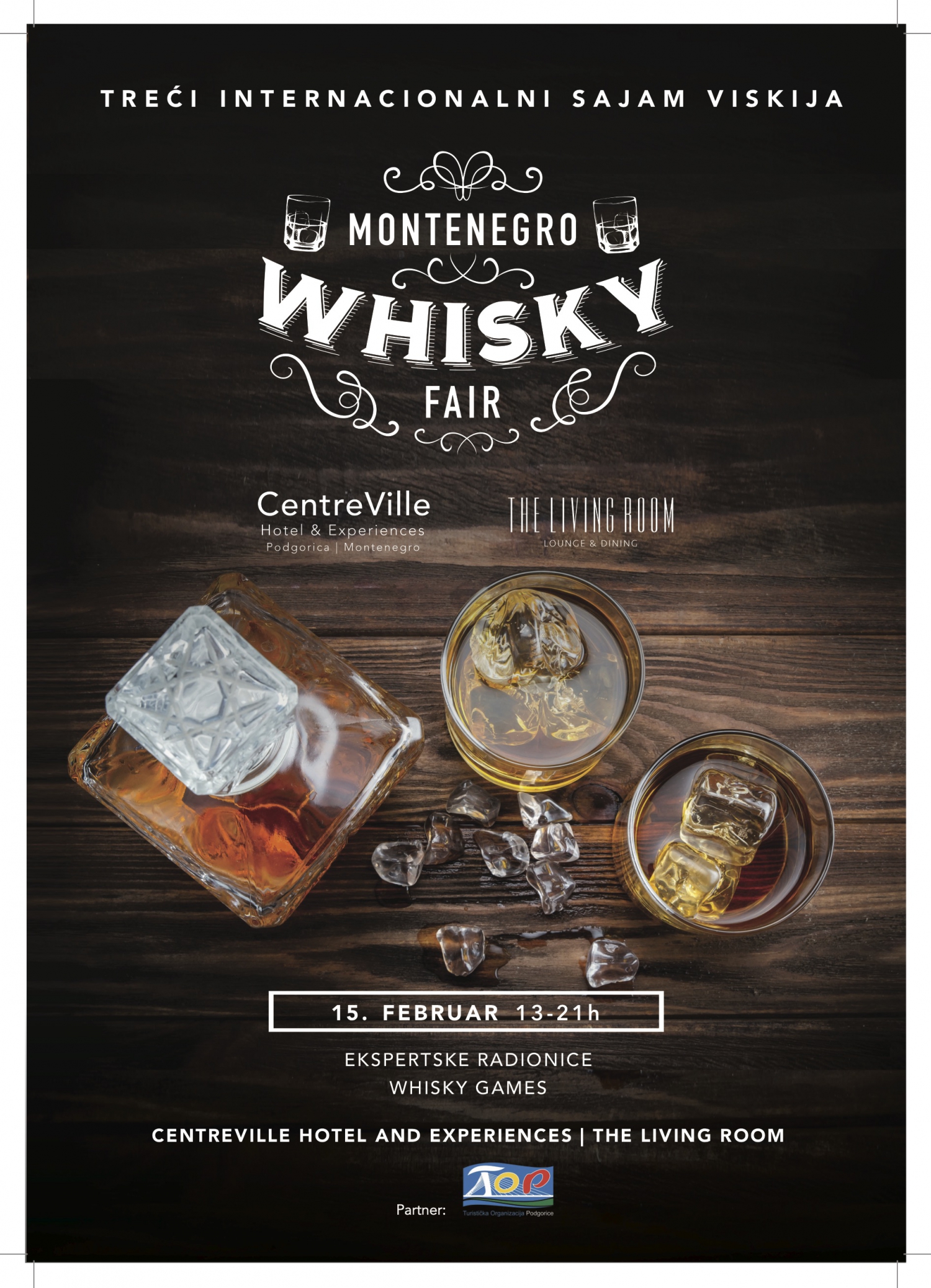 Event Details
The second international Whiskey Fair will be held on February 15th and 16th in the CentreVille Hotel&Experiences in Podgorica.

The regional experts from this area will present the charm of the most popular Scotch drink, and teach the participants the process of making whiskey and how to pair it in the best way with food.

The ticket for the Fair can be bought at the reception of the Hotel, and the price is 10 EUR per person.

The presentation and tasting will be organised in the lounge bar The living room.

Within the Fair will be organised Expert Workshops for all interested in expanding knowledge in this area.

After the Fair, at 9 pm is starting the party for all the guests of the fair, with lve music.

Tourist Organisation of Podgorica, as in previous years, has supported the event.

Welcome!