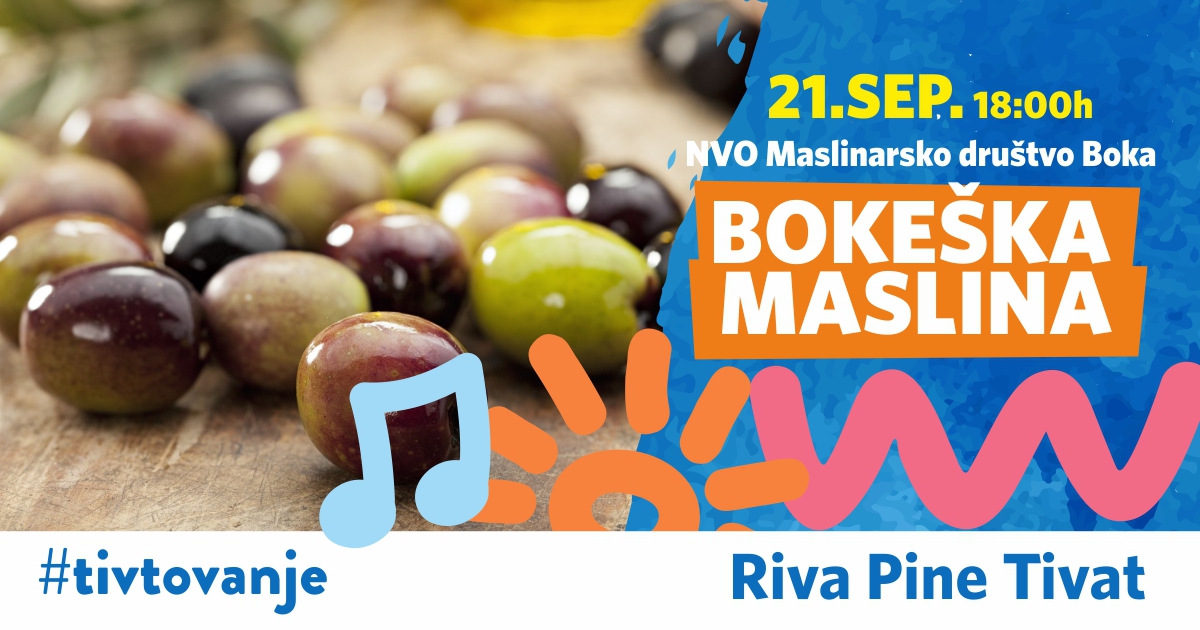 Event Details
An Olive Society 'Boka' and Tourist Organisation Tivat are organising 'The Boka Olive' event which will be held on the Pine promenade.

The visitors will have a chance to taste olives, olive oil and other products based on olives, but also will enjoy the other domestic products, gastronomic or cosmetic.

The entrance is free.

Welcome to the September edition of this event!