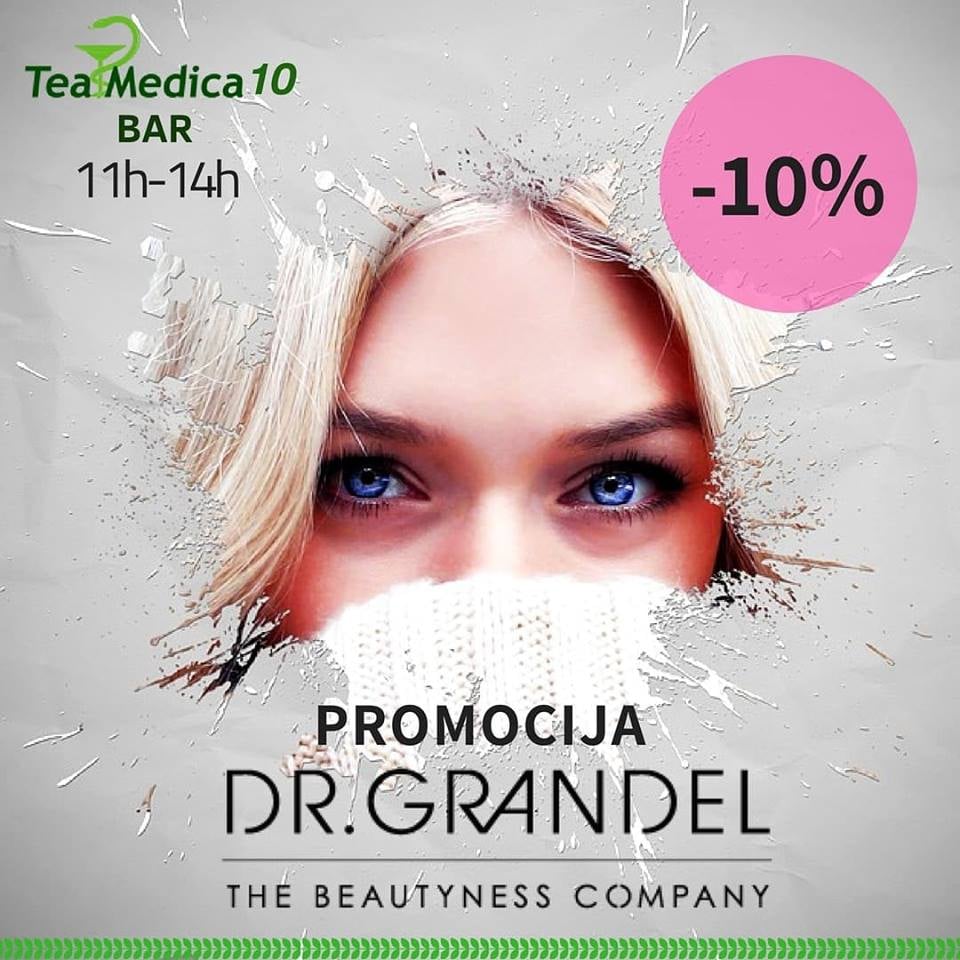 Event Details
Dear ladies, in one of the objects of Tea Medica, in Bar there will be a promotion of Dr Grandel products.

There, you can test your skin with 3D camera completely free and with the help of Tea Medica experts find the best solution to take the best care of it.

During the promotion, you can expect 10% discount on Dr Grandel products.