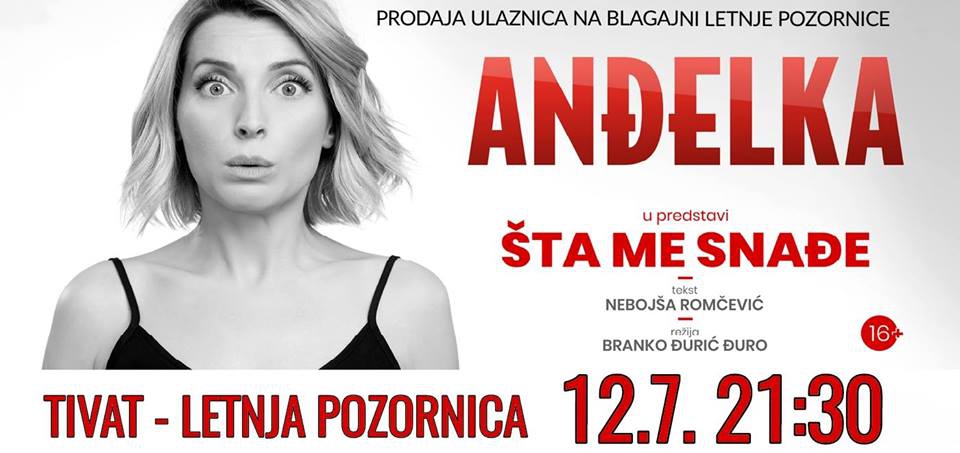 Event Details
On Thursday, 12th of July, starting at 9:30 pm on the big stage of Tivat Summer Theatre, 'Šta me snađe' theatrical performance in GMR production from Belgrade, will be held.

The dramatic text for this interactive modern comedy, in which the popular actress appears in 12 different roles, is signed by one of the best Serbian dramatists and scriptwriters Nebojsa Romcevic, and the directing position is entrusted to the famous actor, musician and director Branko Đurić Đuri.

Tickets can be bought at the booking office of the Summer stage between 10-12 am and 19-22 pm, at the price of 10 euros.