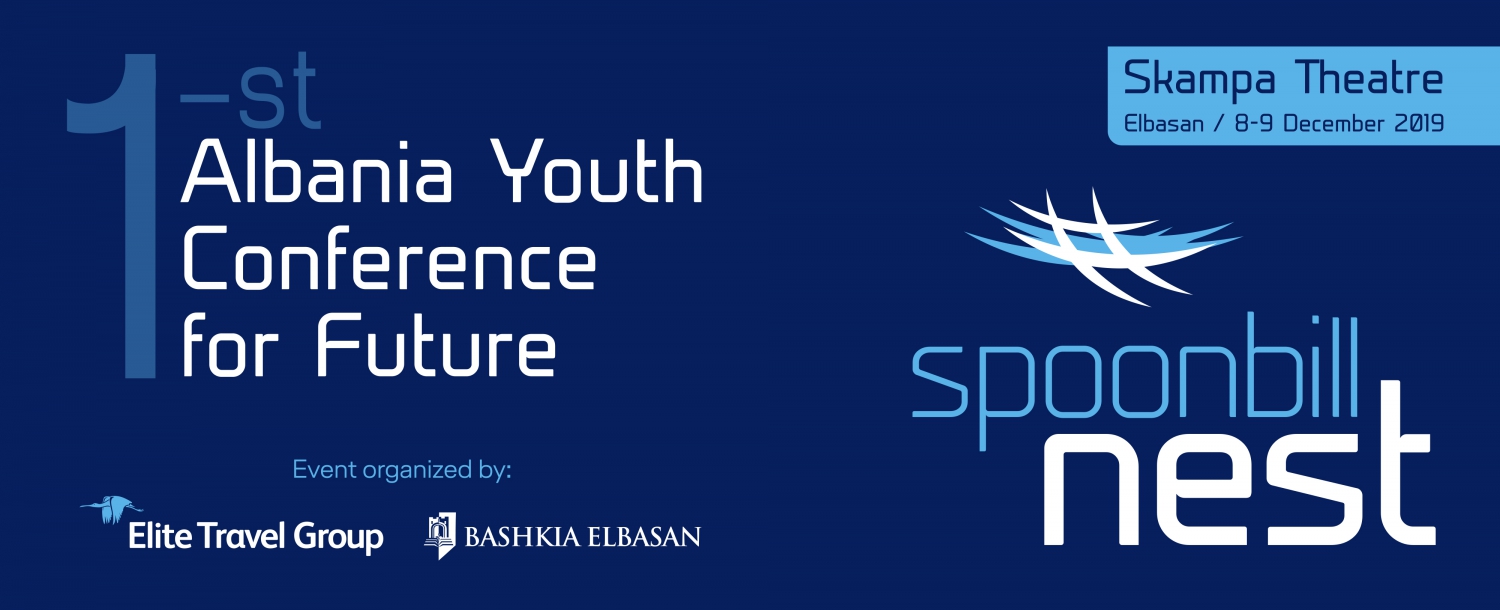 Event Details
The Spoonbill Nest, as the 1st Albania Youth Conference for Future, invites the youth, teachers, and authorities of Albania to achieve changes in the educational system. The purpose is to create awareness among young people about opportunities for their future in Albania.

Together we want to identify the challenges in the development of the labour market, and ways to make decisive changes happen. Everyone has a role to address those challenges: governments, international organisations, local communities, individuals - and no one is better placed than young people to innovate and overcome the obstacles to success in our technology-driven world that constantly changes.

The Spoonbill Nest Youth Conference for Future provides a forum for young people to share their views, discuss problems in their communities, as well as personal challenges – facing the growing pressure "to perform" these days. This Conference is different, offering time and space for an exchange to overcome obstacles, co-creating ideas, providing support to find new paths.

"Find out how you can boost your personal career and advance professionally." Welcome to Skampa Theatre Elbasan!