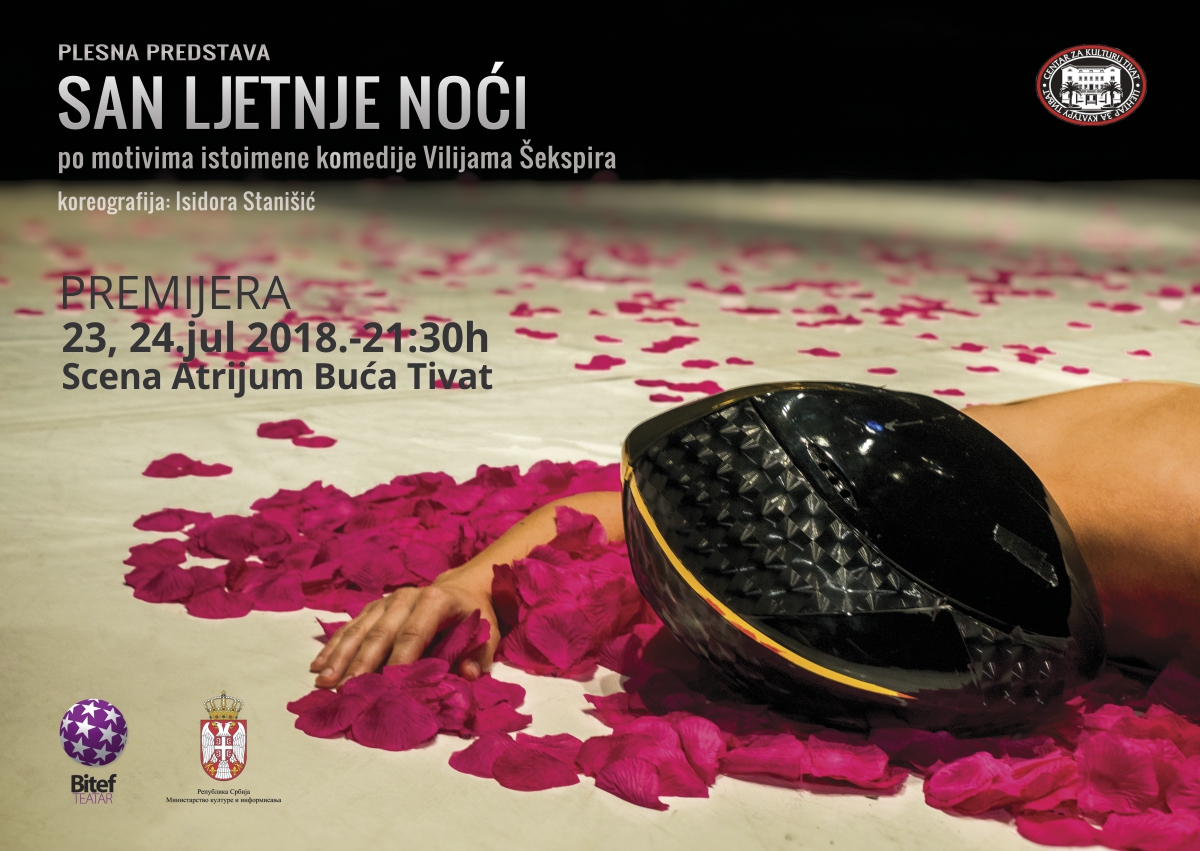 Event Details
On Monday, 23rd of July on the small scene of the Atrium Buća in Tivat, within the 13th Festival of the Mediterranean Theatre 'Purgatorija', the premiere of the dance performance 'San Ljetnje Noći' produced by the Cultural Center Tivat and Bitef Theatre from Belgrade, will be held.

This modern dance performance starts from Shakespeare's statement 'Man is only a donkey if he wanted to break the dream,' placing that man in the future of transhumanism. The play starts from the predicted future in which the brain interface - the computer, no longer recognizes imagination or emotion as a value. Through the sudden flash of memories, the play moves backwards, revealing the path of evolution that, when the man took it, has become decadent.
The replay of the performance will take place on Tuesday, the 24th of July, same place and location. Welcome.