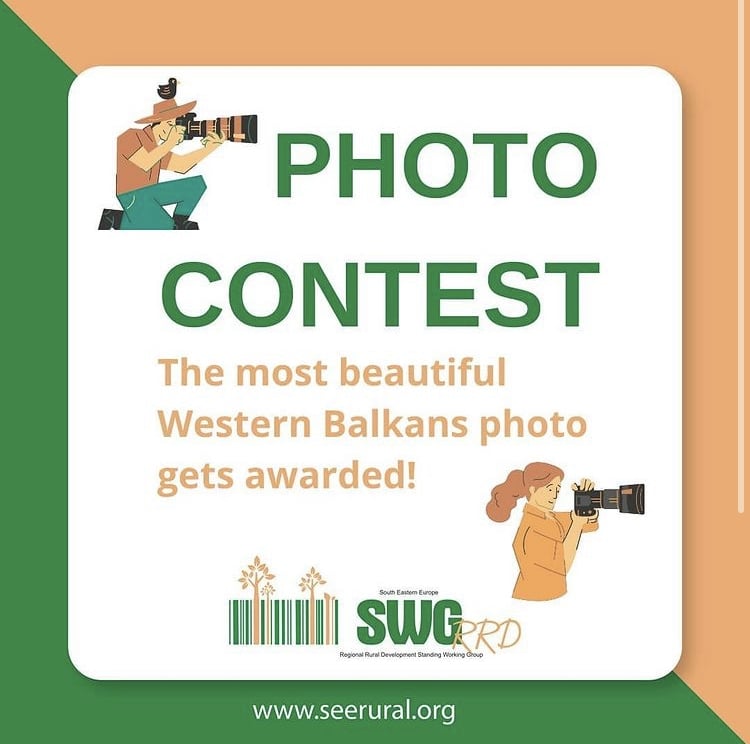 Event Details
Join the photo contest and win interesting awards!

If you love photography, either for fun or professionally, this contest is for you!

See Rural Balkans' biggest aim is to promote nature, rural beauty, people, food, culture and folklore values of Western Balkans and thus they are inviting you to participate in their photo contest and win a weekend in the countryside in one of the Western Balkan countries, enjoy local food, while your photos will be promoted amongst their partners and followers worldwide!

What you should do?
Publish your favourite photo(s) to your Instagram profile feed from any of the Western Balkan countries (Albania, Bosnia & Herzegovina, Kosovo, Montenegro, North Macedonia or Serbia) showing rural and natural beauties, typical lifestyle or local food;
Use #SeeRuralBalkans hashtag and tag them on their Instagram profile @see.rural.balkans;
Your profile should be public during the contest so that they can access it and see your photo(s);
The maximum number of photos per profile is 4.
The contest is open until April 30th. The finalist will be selected by their jury and contacted by their team for further steps.
Good luck!