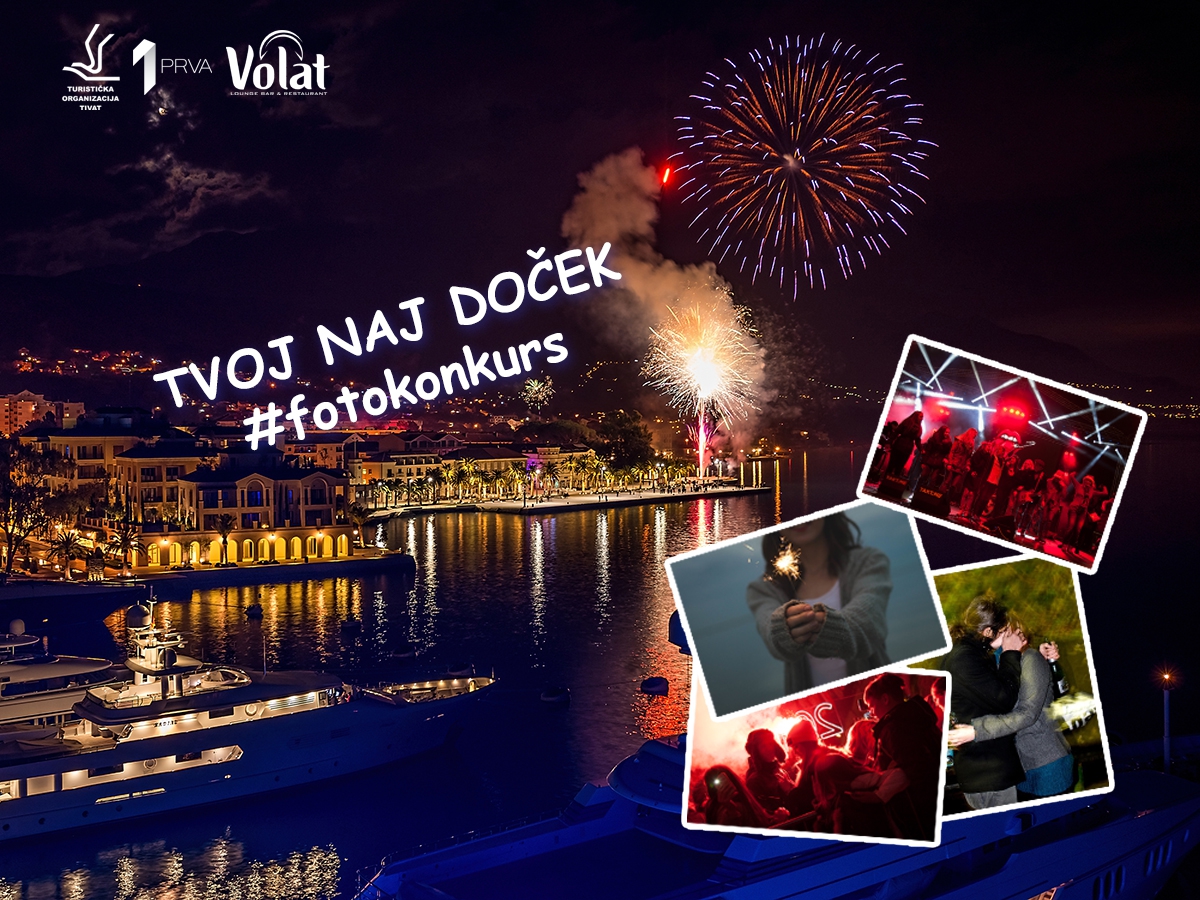 Event Details
The Tourism Organisation of Tivat is not stopping with surprises! They came up with an idea to give awards to all of you that had an amazing time during the New Year's holidays and caught it on the camera! Restaurant Volat and Prva Television are helping in sponsoring this competition.

Join in, to this Photo Competition and win valuable prizes! All you have to do is next:

1. Post your photo from the New Year celebration that represents unforgettable moments! Do it on the Tivat.Travel Facebook page!
2. Post your picture from December 13 - 22.
3. Photo cannot be less than 450 x 450 px. Pics with lower quality won't be taken into consideration.
4. Photo must be your own one!

Prizes:

First prize
- 5 minutes in the backstage with the favourite star performing this year in Tivat
- 3 nights stay for 2 persons in Tivat during the holidays
- 2 minutes of fame, giving an interview for TV Prva about your festive impressions.

Second prize
- 5 nights stay for 2 persons in the 4 * hotel in Tivat, in 2018.

Third prize
- Dinner for 2 in the elegant restaurant Volat

GOOD LUCK!