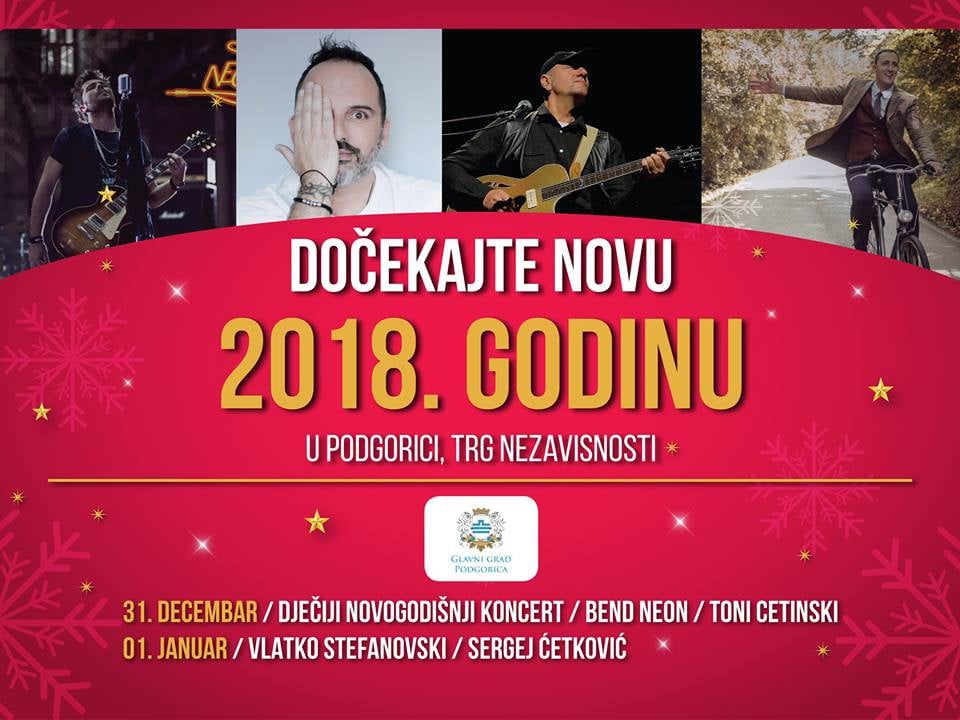 Event Details
This year, the capital of Podgorica will be developing a rich and varied New Year's program.
On December 31, the program will be open with the children's New Year's Concert. The children will be entertained by the Children's Choir Podgorica and soloists with animators: Davor Dragojević, Žarko Žabac and Šanta Panta. The kids will also hang out with Santa Claus, who will share presents and sweets.

The same night, the Montenegrin Band Neon will perform just before the super-star of the evening, Croatian singer Toni Cetinski, who will have a solo-concert.

The first evening of 2018, citizens and guests of Podgorica will be entertained by Vlatko Stefanovski, and the program will be closed by a spectacular concert by Montenegrin singer Sergej Cetkovic.