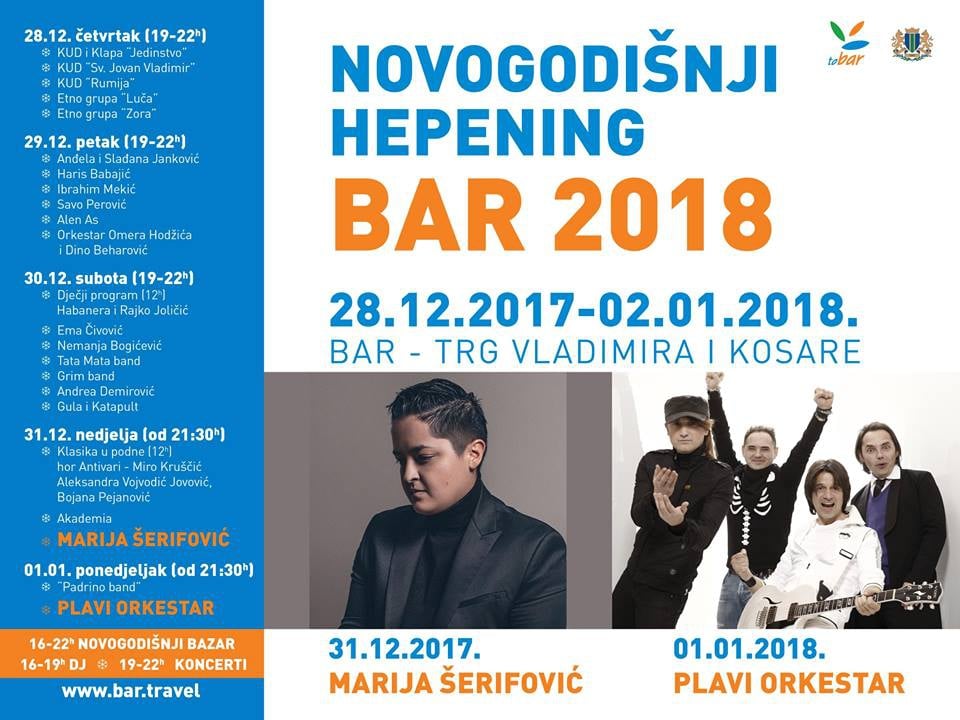 Event Details
The tourism organization of Bar and the Municipality Bar are traditionally organising 'The NEW YEAR'S HAPPENING - BAR 2018' on the Vladimir and Kosar Square, from December 28th until January 2nd.

The program will include performers of various music genres: ethno, folk, pop and rock music from Bar, Montenegro and the region.

For the first three days, the program will begin at 7 pm and will last until 10 pm, and on December 30th and 31st, the program for the youngest will start at 12 pm, and classical music concerts will start at 9:30 pm.

In addition to the music section, on the square of Vladimir and Kosara, which will be embellished and decorated, visitors will be able to taste and buy specialities at the booths that will embellish our square in the New Year's Eve.

Tourism Organisation of Bar will, in cooperation with hotels and travel agencies, prepare a seven-day, five-day, and three-day arrangement that will be available to anyone who wants to spend New Year's Holidays in Bar.