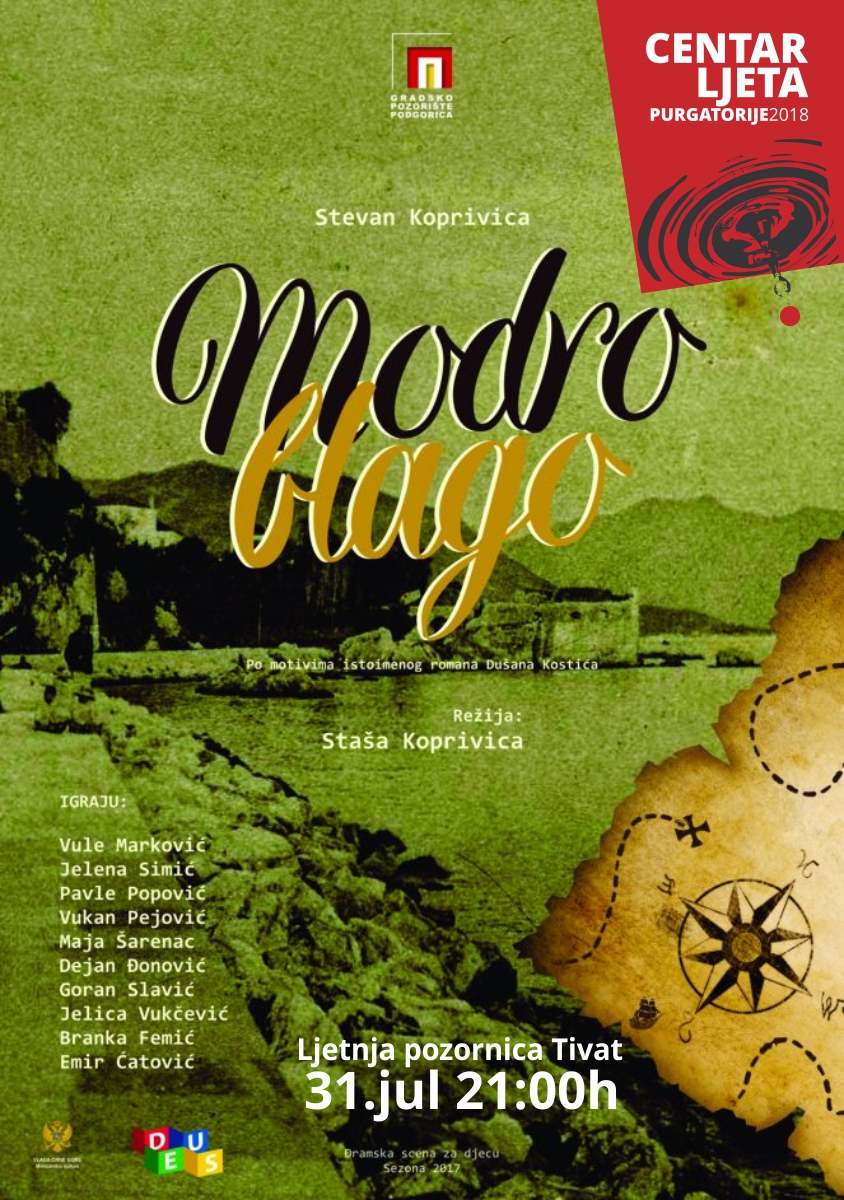 Event Details
On Tuesday, 31st of July, a performance for children 'Modro Blago' will be held on the Summer stage, in the performance of the City Theater from Podgorica.
An exciting story about the search for treasure of group of teens, takes place in Herceg Novi in 1960. The group is taken by the legend of hidden treasure, somewhere in a hidden place in the city. At the same time, a Nazi expedition is also in search of the treasure. Their searches are crossed and children come into the existential danger, as they become witnesses of something dangerous. Through this adventurous piece, a number of meanings concerning today's young viewers are emphasized: relativization of wealth, the constant of evil apparent in neo-Nazism ... The performance is a unique invitation for young people to discover an exciting world of ethical values in their own historical inheritance and tradition.

Tickets can be purchased at the mall at a price of 5 euros.